Nine Ways to Get Your Culture Fix in Sydney Without Breaking the Bank
From free art to cheap theatre seats, there's plenty to do around town — no matter your budget.
in partnership with

When it comes to cultural events in Sydney, we're of the opinion that the more you see and do, the better. But filling your calendar with fun stuff can do some serious damage to your bank balance — if you let it.
We want you to be able to live your best city life while saving and achieving your financial goals. So, we've teamed up with Great Southern Bank to pick some of the finest experiences you can have in the Harbour City that are on the more affordable side.
Great Southern Bank has a bunch of features that will help you keep those savings ticking over, including The Boost. The premise is simple: select an amount between $0.01 and $5 and every time you make a transaction, your chosen amount is transferred into your savings account. The more you spend, the more you save — and the transfers are small enough that you'll barely notice, yet your savings will soon rack up.
After months at home, it's high time to experience the city's cultural best — and keep your accounts ticking over — with this budget-friendly hit list.

CHECK OUT ART AFTER DARK
Two of Sydney's biggest and most popular cultural spaces, Museum of Contemporary Art and Art Gallery of New South Wales, keep their doors open well into the evening once a week. Here, you can wander the exhibitions, gaze upon the artworks and even pause for a drink or two away from the bustling crowds that frequent these venues during the day. The galleries don't close until 9pm, so it's the perfect Wednesday (AGNSW) or Friday (MCA) night out for those who want to spend time in the city after work but stick to a budget.

SEE LUMINOUS PROJECTIONS FOR FREE
In the language of the Gadigal people, the term 'badu gili' translates to 'water light' and it's the title of a free exhibition showcasing the work of half a dozen First Nations artists. Post sunset, animated artworks are projected for six minutes onto one of the world's most iconic canvases: the sails of the Sydney Opera House. Commissioned to mark the 150th anniversary of the Art Gallery of NSW, the work of these artists (Marlene Gilson, Judith Inkamala, Sally M Nangala Mulda, Marlene Rubuntja, E Russell and Kaylene Whiskey) shines a light onto the lives of First Nations women and their stories.

SNAG A LAST-MINUTE TICKET DEAL
There's nothing worse than when you want to go and see a show but can't afford tickets. Then, by the time you've cobbled together the cash, it's sold out. Recent events have meant artists and performers are rescheduling dates left, right and centre, and websites like Lasttix and Todaytix should be your go-tos for quick, money-saving deals — the latter even has a weekly lottery to score $10 tickets to Hamilton. Meanwhile, some local theatre companies, including Kirribilli's Ensemble Theatre and the Darlinghurst Theatre Company, have special offers on preview performances. You'll find a full list of theatre ticket hacks here.

USE YOUTH TO YOUR FINANCIAL ADVANTAGE
What do the following things have in common: hangovers, getting up out of a chair and Sydney theatre ticket prices? The answer is they're all less painful when you're under 30. Some of the state capital's finest performance venues such as Belvoir St Theatre, Griffin Theatre Company and Sydney Theatre Company offer special deals on performances for 90s and 00s babies. In fact, Griffin extends its concessions to those up to the age of 35. This means you don't have to shell out a huge fee to see Australia's finest plays, recitals and pantomimes. You'll also have no excuse not to catch your actor buddy in their new role.

SIT DOWN AND WATCH SOME STAND-UP
We could all do with a laugh after the couple of years we've had to live through. Australia's finest comedic minds have spent lockdown penning jokes and routines to unleash upon the public, and now it's time for us to go forth and LOL. Specialist spaces like Giant Dwarf and Happy Endings, as well as multidisciplinary venues such as Enmore Theatre and Factory Theatre, all host comedy events on the regular, with a diverse range of comic stylings to tickle your funny bone. Fingers crossed, it won't be too long before we can see a few more international mirth-makers on these shores, too.

PUT YOUR DINE & DISCOVER VOUCHERS TO WORK
It's not just us who want you to explore the best Sydney has to offer — the New South Wales Government is doing its bit, too. By now, you know the story of the Dine & Discover vouchers, which you can use via your Service NSW app. Thanks to the recent lockdown, the scheme has been extended until June 2022, meaning you can sample great food and enriching cultural experiences at thousands of COVID-safe venues across the city. Bonus points if you use the vouchers to help support a local business near you.

GO ON A CULTURAL TOUR
Australia is a land of stories and traditions — you could dedicate your life to learning and never hear them all. If you're not up to speed with the history of the Dharug people, the traditional custodians of Parramatta, then the Warami Mittigar Aboriginal Cultural Walk gives you the opportunity to learn more about how First Nations clans lived in the area. The route itself is easy-going, and you'll be joined by a guide who will educate you on plants, tools, hunting and, of course, the importance of connection to the land. The good news? Tickets are just $10.

CATCH A CHEAP FLICK
Watching films from the comfort of your own home is great, but nothing beats the proper big-screen experience. Many cinemas adapted and pivoted to streaming during the pandemic but now you can visit IRL — and they need the support. And if you're looking to save a few bucks, there are plenty of deals to be found.
Cinemas across the city including Hoyts, Event Cinemas, Ritz and Hayden Orpheum all sell discounted tickets on Tuesdays, while Palace Cinemas has cheap seats available on Mondays. There are also deals to be found depending on which private health insurance or telecommunications provider you're with or if you're a student.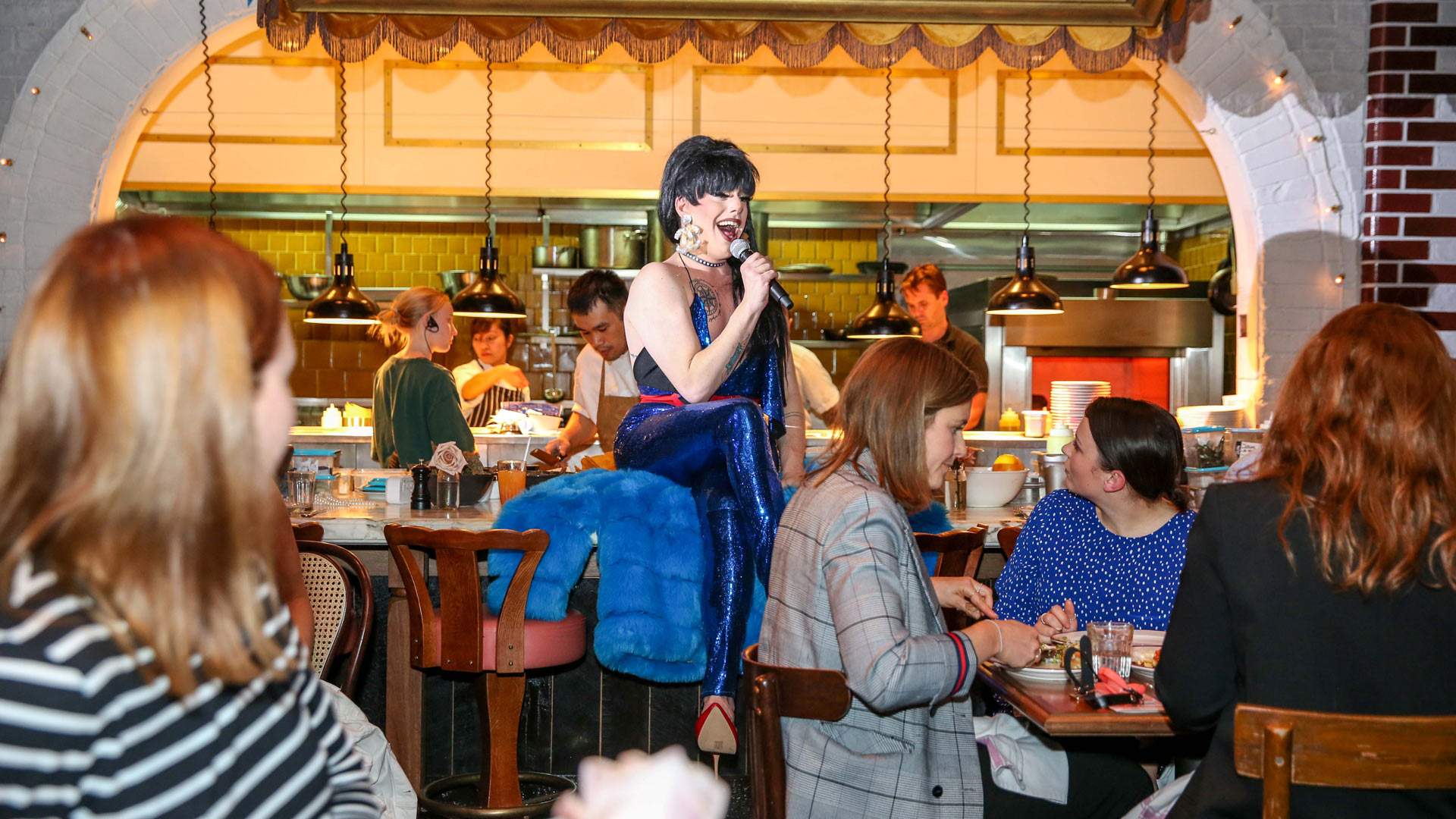 BE DAZZLED AS YOU DINE AT THE IMPERIAL'S DRAG & DINE SHOWS
A night at The Imperial in Erskineville means a few things: lots of singing, (chair) dancing and belly laughing. At Sydney's 'home of drag', you can enjoy a delicious meal while experiencing an outrageous and saucy show from incredible performers as part of the venue's Drag & Dine shows, which run from Thursday to Sunday each week. On Thursdays and Sundays, you'll dine from the Priscillas vegetable-forward a la carte menu, which features the likes of zucchini flower with corn and blue cheese, cashew pâté and eggplant tagine. Meanwhile, on Fridays and Saturdays, you'll settle into a set menu starting at $69 per person for two courses.
You deserve a decent night out and this is one worth putting aside a few dollars to experience. And with Great Southern Bank's The Boost feature, you're saving without really thinking about it, and you'll be roaring at the tales of Charlamaine, Danni Issues and more in no time.

Great Southern Bank is empowering Aussies to get clever with their banking. Whether you want to stick to your savings goals with The Boost or hide your house deposit fund from yourself with The Vault, Great Southern Bank helps you get there. For more information on savings tools and home loan options, head to the Great Southern Bank website.
Top image: Badu Gili at the Sydney Opera House, Daniel Boud