Five Romantic Sydney Date Ideas for This Week From Budget to Blowout
Just think of us as your cultural wingman.
Tired of the classic movie and dinner date night combo? Us too. That's why we're always on the hunt for new things to do, scouring the city for more inventive Sydney activities — ones that are guaranteed to extend your dating repertoire beyond beers at the pub.
Whether you're taking someone on a second date or doing the 100th with your significant other, we've got some stellar Sydney date ideas for this week, no matter how much money you've got to spend. Just think of us as your cultural wingman. You're welcome.

FREE

SAMPLE FRENCH WINE AND EATS AT THIS WATERFRONT BASTILLE DAY FESTIVAL
Every city has its traditions, but one of Sydney's midyear mainstays since 2012 takes its cues from the other side of the globe. The event: the Bastille Festival that livens up Circular Quay and The Rocks each July, serving up French celebrations without the plane fare to Europe. Food, wine, art: if any of these pique your interest, then this four-day French fest is for you. Uniting people in the spirit of Bastille Day, the popular event is back again in 2022 — and it's always huge.
This year's street fest will serve up everything from 100 performances to a 1.4-kilometre wine-tasting walk around the harbour. Expect a big emphasis on vino in general, of course — and food, too. And, if you like making the most of winter, then the MCA lawn is your destination. Think: fire pits, igloos that'll change colour as the night goes on, melted cheese, roasted marshmallows and mulled wine. Entry is free, but you'll be paying for whatever you'd like to eat and drink as you go.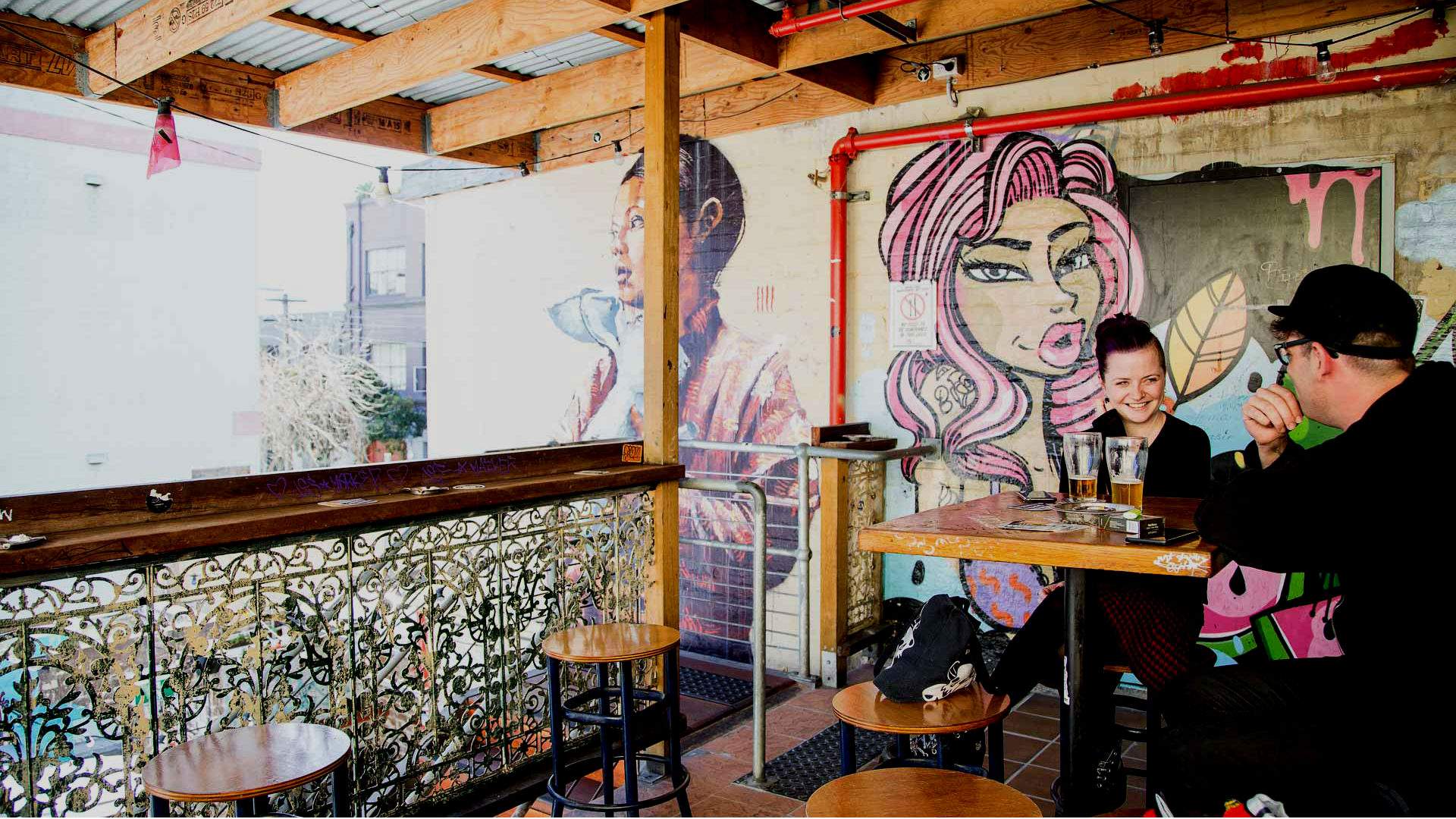 HEAD TO THE LORD GLADSTONE OVER THE WEEKEND FOR NATTY WINE, LIVE MUSIC, ART AND LIFE DRAWING
The Lord Gladstone is no stranger to a rebrand. In 2021, it renamed itself The Lord Jabstone and gave out free beers to encourage Sydneysiders to get vaccinated. And earlier this year, the beloved pub rebranded as a church and named itself The Gladsong Hotel. The latest iteration of the Chippendale stalwart takes inspiration from Tasmania's Dark Mofo festival, slapping the name Dark Gladfo onto the venue for a free three-day music and art festival across the venue's many spaces.
An array of events and activations will be popping up at different spaces of The Glady over the course of the weekend in collaboration with the likes of Goodspace Gallery, Atomic Brewing and Doom Juice Wines. The Goodspace Gallery will be running a full-venue takeover throughout the festival. Each day the pub will take on a new theme and will be given a fresh artistic transformation complete with light installations from Teresa Mackay.
On Friday night, live music will be the centrepiece of the activation, with bands and DJs performing across the ground and upper floor. As the weekend unfolds there will be a pub rave from Doom Juice with music, burlesque performances, projections and, possibly best of all, $6.66 glasses of natural wine. And, those that are looking for a more refined experience can attend the Dark Arts live drawing class, sketch comedy performances or the Glady Jazz Fest which will be closing out the festival on Sunday.

UNDER $50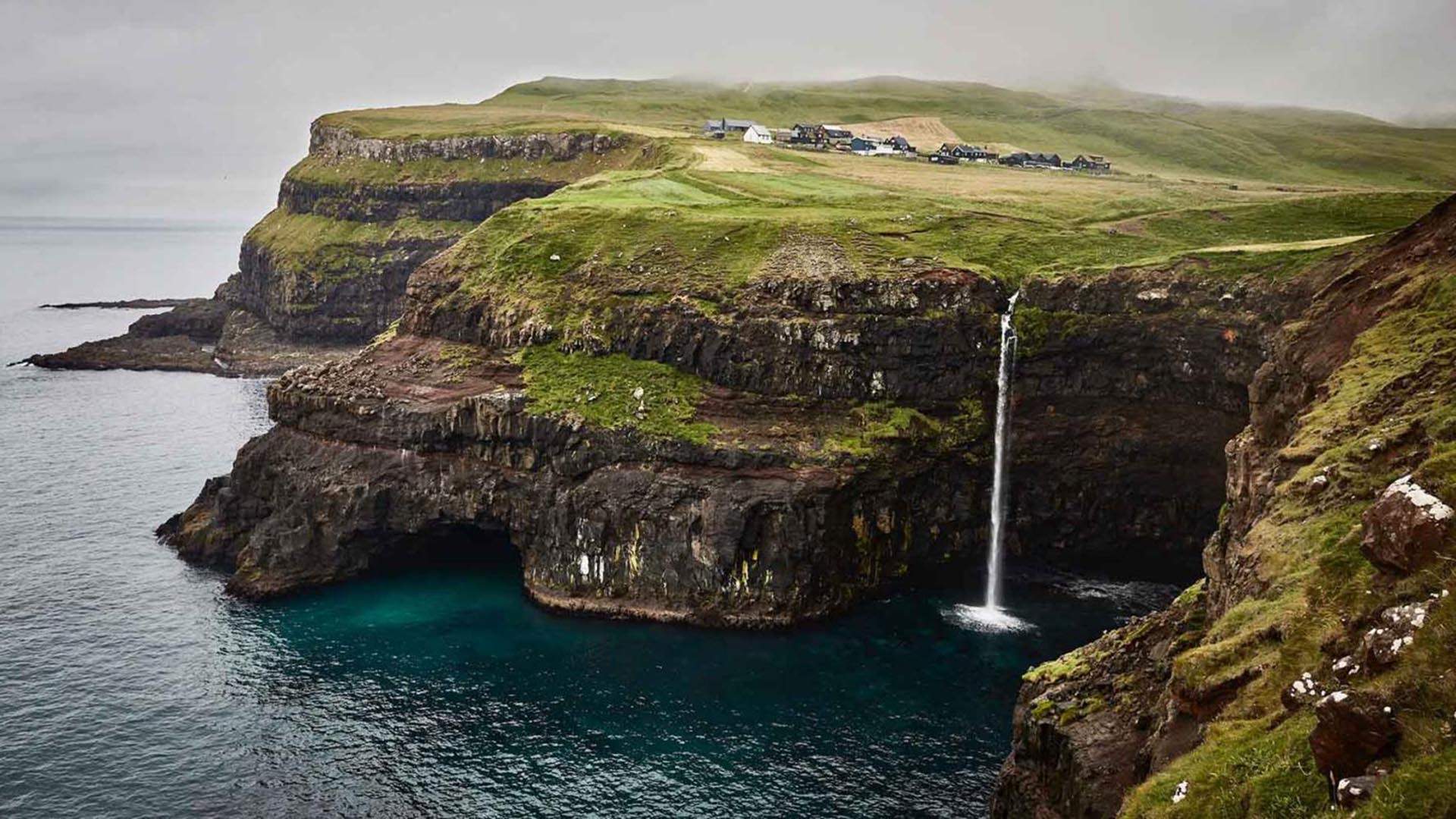 CATCH FILMS FROM ACROSS SCANDINAVIA AT THIS WINTERY FILM FESTIVAL
It's the frostiest of Australia's annual film festivals for two reasons — the time of year it arrives, and the region it showcases — and it's back for 2022 with another round of recent and retro flicks. That'd be the Scandinavian Film Festival, which naturally hits cinemas around the country each winter. Running until August 7, this year's fest will play 19 titles, primarily hailing from Denmark, Finland, Iceland, Norway and Sweden, with the program heading to Palace Norton Street, Palace Verona, Palace Central and Chauvel Cinema — placing you in some top-notch areas to grab a pre- or post-film bite to eat at spots like Moretti Ristorante in Leichardt or Ricos Tacos in Chippendale.
The festival gives film buffs around a month to get their Nordic movie fix, whether you're keen on a historical epic or a dive into Scandi cinema history. Yes, blasts from the pasts are a feature of the 2022 lineup — starting with opening night's Margrete — Queen of the North. Also peering backwards: the Scandi Screen Sirens selection, which celebrates leading ladies from times gone by — all in classics. So, you'll catch Ingrid Bergman in Casablanca, Greta Garbo in Queen Christina and Britt Ekland in The Wicker Man. Check out the full program at the festival's lineup.

UNDER $100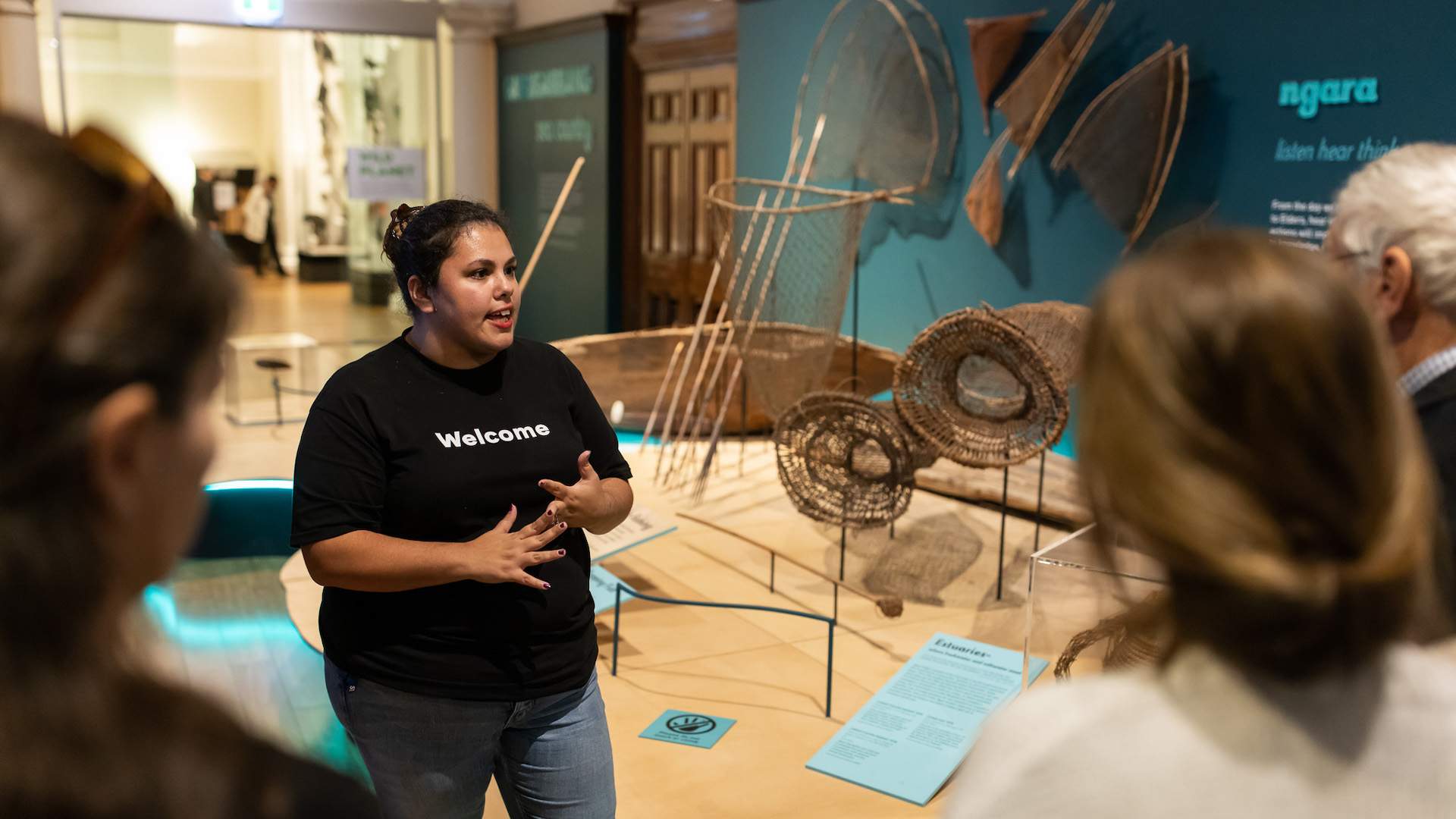 TAKE A DEEP DIVE INTO FIRST NATIONS HISTORIES AND CULTURES ON THIS TOUR OF THE AUSTRALIAN MUSEUM
The Australian Museum, a much-loved cultural institution, has introduced a one-hour tour that takes a deep dive into the diversity of Aboriginal and Torres Strait Islander cultures. Waranara Tours are led by a member of the museum's First Nations team and take place on Wednesdays, Saturdays and Sundays at 11.30am and 1pm. As you traverse through the permanent exhibitions that spotlight stone fish traps and possum skin coats, seasonal calendars and hunting spears, your host will enrich the experience with personal insights and knowledge. In the First Nations languages of the Sydney region, 'waranara' means 'to seek' — which seems fitting for use in the museum, a place of scientific research and wanderings.
Get up close to shields, yidakis (didjeridus) and a traditional bark canoe in the Bayala Nura: Yarning Country exhibit, while the origins and significance of songlines are mapped out for you. Then, as you flow through Garrigarrang: Sea Country, the oceanside lives of the Salt Water People — those living along Australia's coast — will be brought forth, with everything from whale ceremonies and Torres Strait dance masks to the nuances of life lived by the water explored. As you explore, your guide will talk you through the knowledge systems and practices that have been used by First Nations Peoples to ensure future generations have access to a sustainable way of living.
Tickets are $28 for members or $35 for non-members.

GO ALL OUT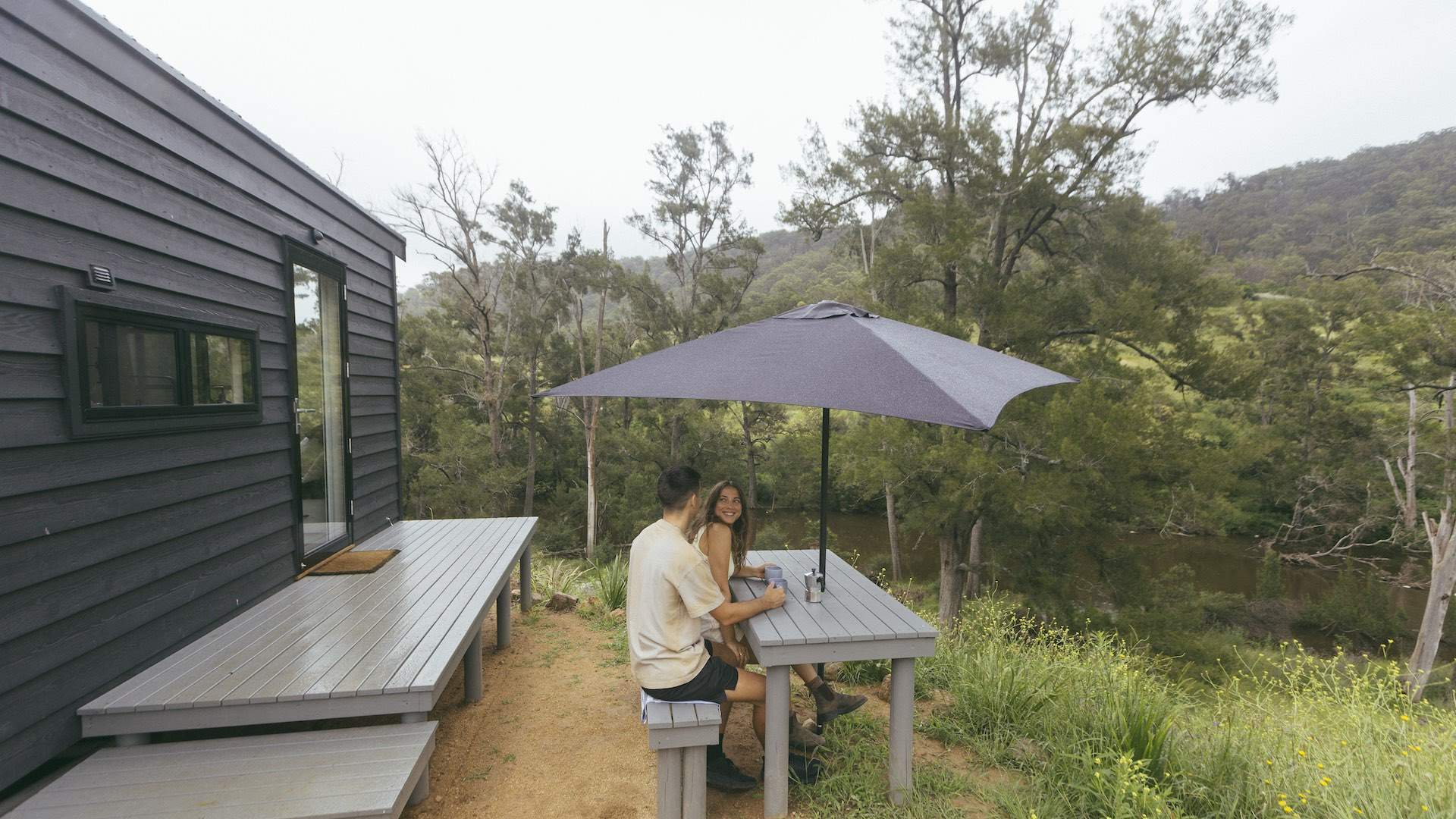 BOOK THIS SECLUDED OFF-THE-GRID TINY HOUSE IN THE NSW SOUTHERN HIGHLANDS
If you're loved-up and looking for picturesque surroundings that mirror the way you feel, Joadja tiny house The Rapids has you sorted. It's based right on the riverfront and has a cute kitchenette, fireplace and a stunning view from the bed — so no one will blame you should you choose not to venture far. But, if you're up for some exploring, cute and couply activities are nearby.
The region has plenty to offer, from boutique wineries and produce-driven cafes to lush bushy surrounds with an abundance of ways to relax or adventure. After getting caffeinated via the in-house roasted beans at Rush Roasting Co, sip your way from cellar door to cellar door, sampling cool-climate drops from boutique producers. The vast Southern Highlands Winery estate will welcome you with a glass of homegrown pinot, and the cellar door at Cherry Tree Hill has more than one award-winning tipple on offer.
The Rapids is one of four secluded spots in the area that you can book, all boasting ample stars in the night sky for you to gaze upon during your stay.
Top image: Bastille Festival