The Creepy 'Red Light, Green Light' Doll From 'Squid Game' Is Towering Over the Harbour This Weekend
Celebrate Halloween by dressing up in a green tracksuit and pretending you're in Netflix's latest hit show.
What do Borat, Nicole Kidman, Homer Simpson and the creepy 'Red Light, Green Light' doll from Squid Game all have in common? At different points over the past year or so, they've all popped up in Sydney in a big way. First came giant statues and giant billboards, which is all well and good and normal. Now, The Rocks is temporarily home to a 4.5-metre, three-tonne recreation of Squid Game's eerie animatronic figure with laser eyes.
If you've seen the hit Netflix series, you'll know why this towering short-term addition to the city is so unnerving. If you've noticed what time of the year it is right now, you'll know why it has set up shop now, too. Yes, it's just your ordinary, everyday, super-unsettling Halloween installation — one that recreates a savage South Korean TV show about people competing in childhood games and getting killed right by Sydney Harbour.
Already donning your finest green tracksuit? (Or your best red number, if that's what you'd prefer?) You'll find the doll at Circular Quay W, The Rocks, from today, Friday, October 29, through until Monday, November 1. And yes, this IRL version is animated and moves — its head even turns — for maximum effect.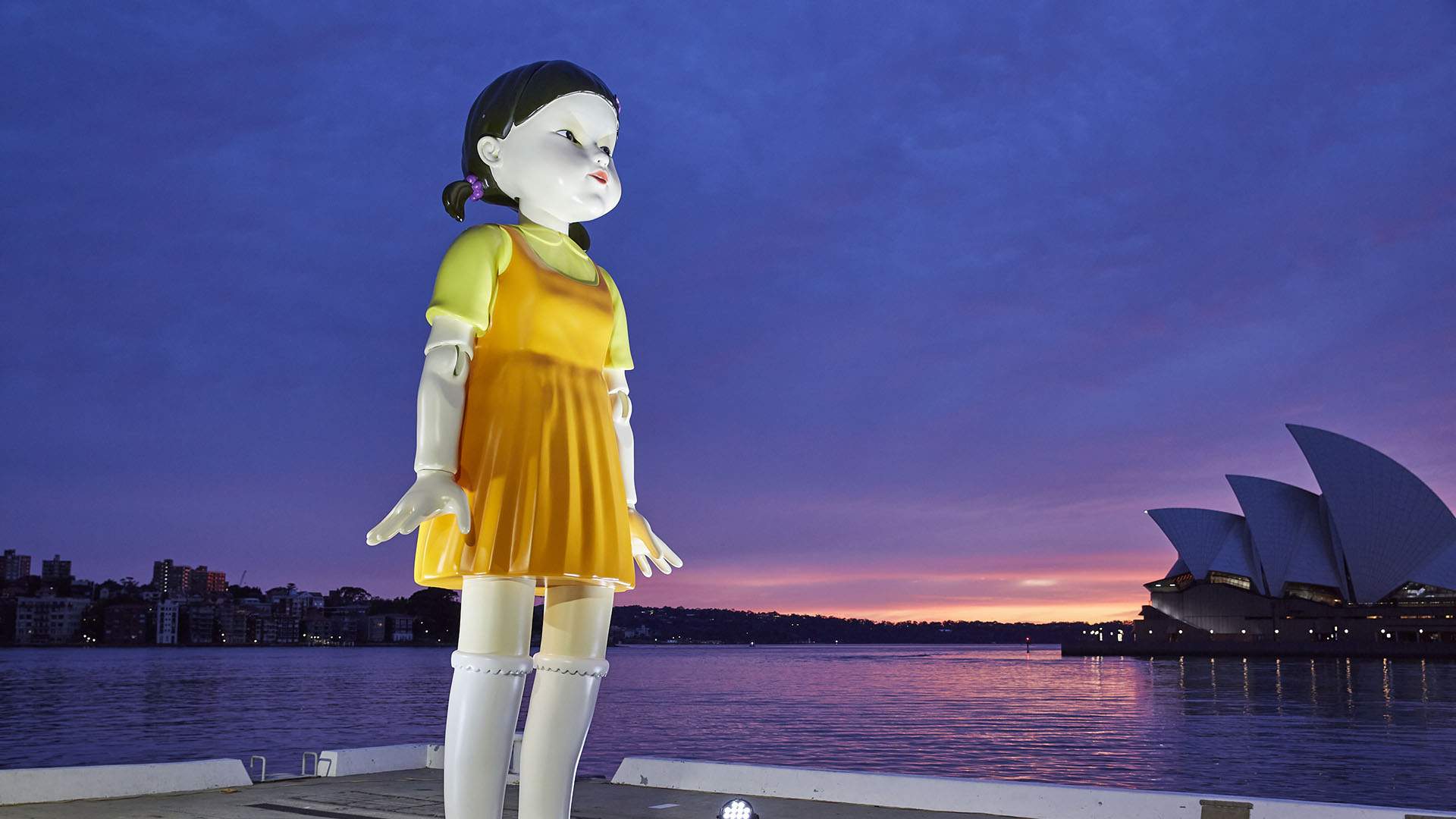 You will need to be double-vaccinated to add some Squid Game chaos to your Halloween weekend, and the pop-up is only for over 16s.
Patrons are asked to play safe, not to run and to abide by the one person per two-square-metres density rule — or they'll be eliminated. This isn't really Squid Game, though, so you'll just be asked to leave.
Maybe steer clear of anyone playing ddakji in a train station on the way there and back, though. And if you decide to get caught up in a game of tug of war or marbles, that's on you.
Find Squid Game's 'Red Light, Green Light' doll at 4 Circular Quay W, The Rocks, from Friday, October 29–Monday, November 1.
Concrete Playground Trips
Book unique getaways and adventures dreamed up by our editors