'Clerks III' Is Really Happening 28 Years After the Initial Film — and There's a Trailer to Prove It
Kevin Smith already made a sequel back in 2006 — but this meta follow-up sees Randall and Dante make a movie about their lives behind the counter.
What features Jay and Silent Bob dancing, the Quick Stop opening and hockey being played on the roof? There's more than one answer to that question. The response right now: the trailer for Clerks III, which is a real thing that's headed to US cinemas in September.
Feeling like you've just jumped back 28 years comes with the territory with this threequel — and the film well and truly knows it. Trust Jason Mewes (Loafy), playing Jay yet again, to state the obvious in the just-dropped sneak peek at Kevin Smith's third Clerks flick. "That's how we did it in the 90s, son!" he exclaims. Naturally, that's just the beginning of Clerks III's meta leanings.
In fact, winking and nodding is one of the main reasons that this movie seems to exist — because the titular twosome, aka Randal Graves (Jeff Anderson, Zack and Miri Make a Porno) and Dante Hicks (Brian O'Halloran, On Your Own), are making their own movie. As the trailer shows, Randal has a heart attack on the job, realises he's living on borrowed time and decides that he'll finally make a film rather than just watch them.
"Everything in the script is something either me or someone I know said," he explains — followed by Our Flag Means Death's Fred Armisen, Buffy the Vampire Slayer icon Sarah Michelle Gellar, and Smith's Mallrats and Chasing Amy star Ben Affleck uttering "I'm not even supposed to be here today".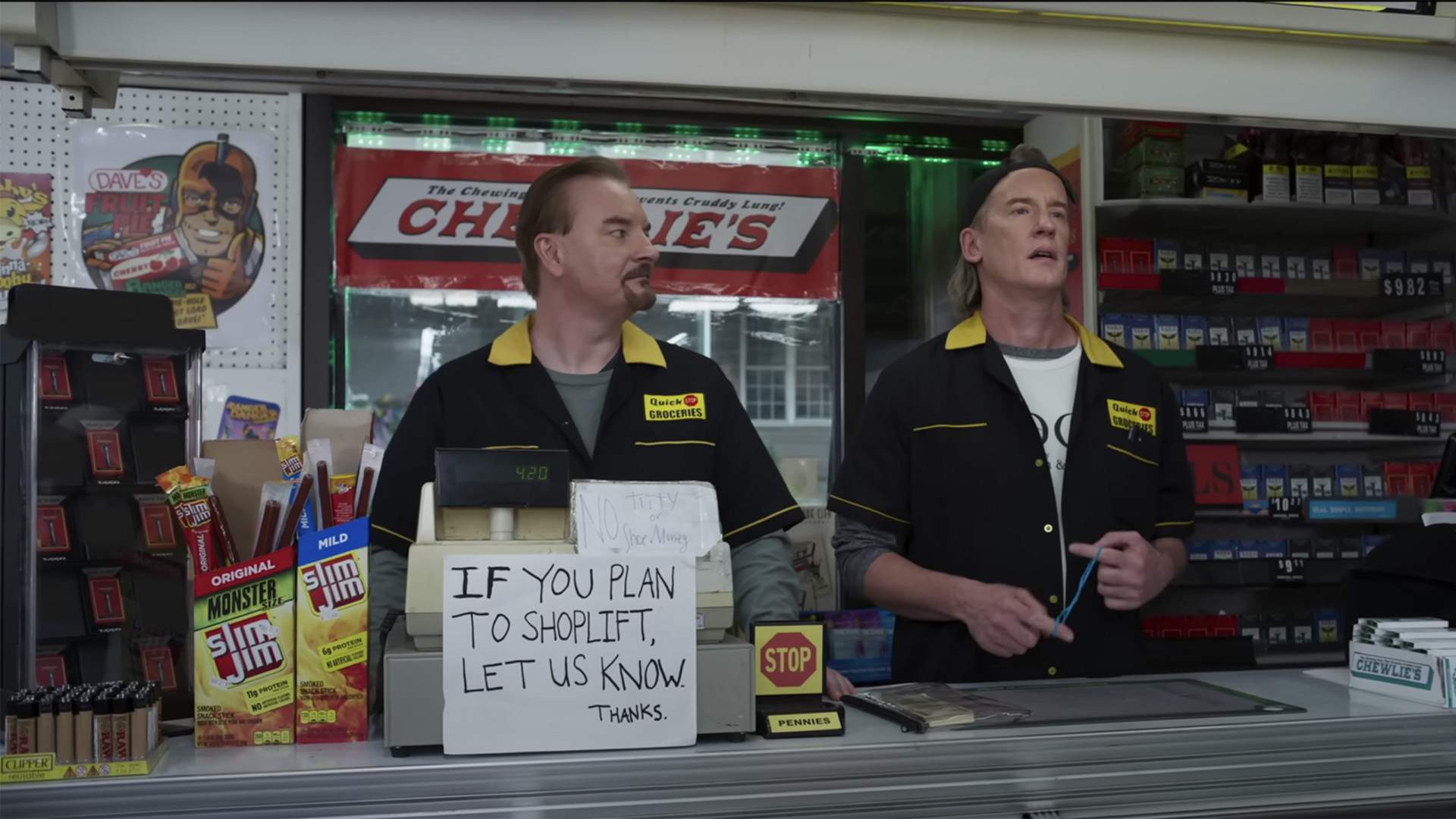 No, snoochie boochies, nothing in pop culture ever really dies or ends. Yes, there's always a new movie or TV show popping up to prove how that's the case. All things Star Wars keeps on keeping on, after all — and, given that Smith both writes and directs Clerks III, as he did 1994's Clerks and 2006's Clerks II, you bet that sci-fi space opera gets a mention in his latest flick.
If you're new to Clerks, aka the franchise that kickstarted Smith's career both behind and in front of the camera — playing Silent Bob, of course — the OG black-and-white movie followed Quick Stop Groceries employee Dante and his video rental store worker pal Randal going about an ordinary day. Famously, Dante wasn't even supposed to be working.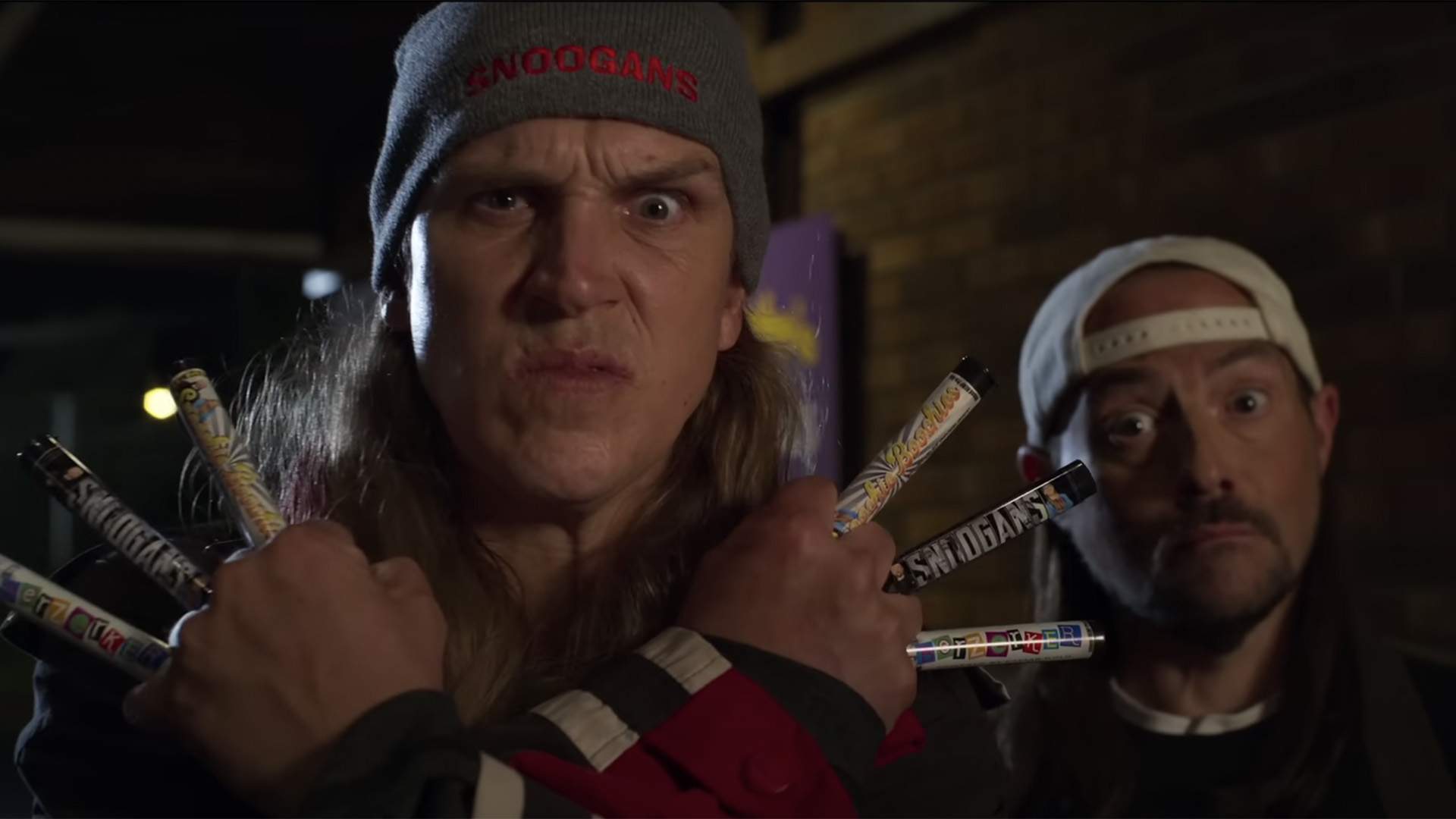 The first sequel then picked up ten years later, checking in on the pair's lives. In that film, they've made the move to fast food, with Rosario Dawson (DMZ) playing their manager.
Dawson features in Clerks III, too, as do other familiar franchise faces that are best spotted by watching the trailer yourself — or seeing the film, although it doesn't yet have a release date Down Under.
Given how many times that Smith has busted out Jay and Silent Bob now — this makes the ninth View Askewniverse film so far, and they've appeared in other flicks like Scream 3 as well — you can probably expect that he'll be palling around with Mewes on-screen until he's at least 90. The Tusk and Yoga Hosers filmmaker also has a sequel to Mallrats in the works, so add that to the list.
Check out the trailer for Clerks III below:
Clerks III will release in the US from September 4, with Down Under release dates yet to be confirmed — we'll update you when local details are announced.
Concrete Playground Trips
Book unique getaways and adventures dreamed up by our editors