Disney Has Made a Live-Action 'Pinocchio' Starring Tom Hanks — and It Hits Streaming in September
No need to wish upon a star, Disney fans — the Mouse House's latest remake is heading to Disney+ from September 8.
Anything that Alice in Wonderland, Cinderella, Beauty and the Beast, Dumbo and Aladdin can do, The Jungle Book, The Lion King, Lady and the Tramp, Mulan and now Pinocchio can, too — if by anything you really mean get the live-action remake treatment by Disney, that is. The Mouse House sure does adore giving its animated classics do-overs with actors, realistic CGI or both, and it's now doing just that with the wooden puppet who wants to become a real boy. Indeed, the company's new take on Pinocchio will arrive on Disney+ on Thursday, September 8,
Pinocchio has hit screens before with humans rather than pixels filling the frames, including recently via a fantastical Italian movie that starred Roberto Benigni as Geppetto. Also, back in 2002, Benigni made his own version first, but played the titular role instead. The key difference with this new Pinocchio: Disney remaking Disney, although the underlying tale behind every version always hails back to 1883 children's novel The Adventures of Pinocchio by Italian author Carlo Collodi.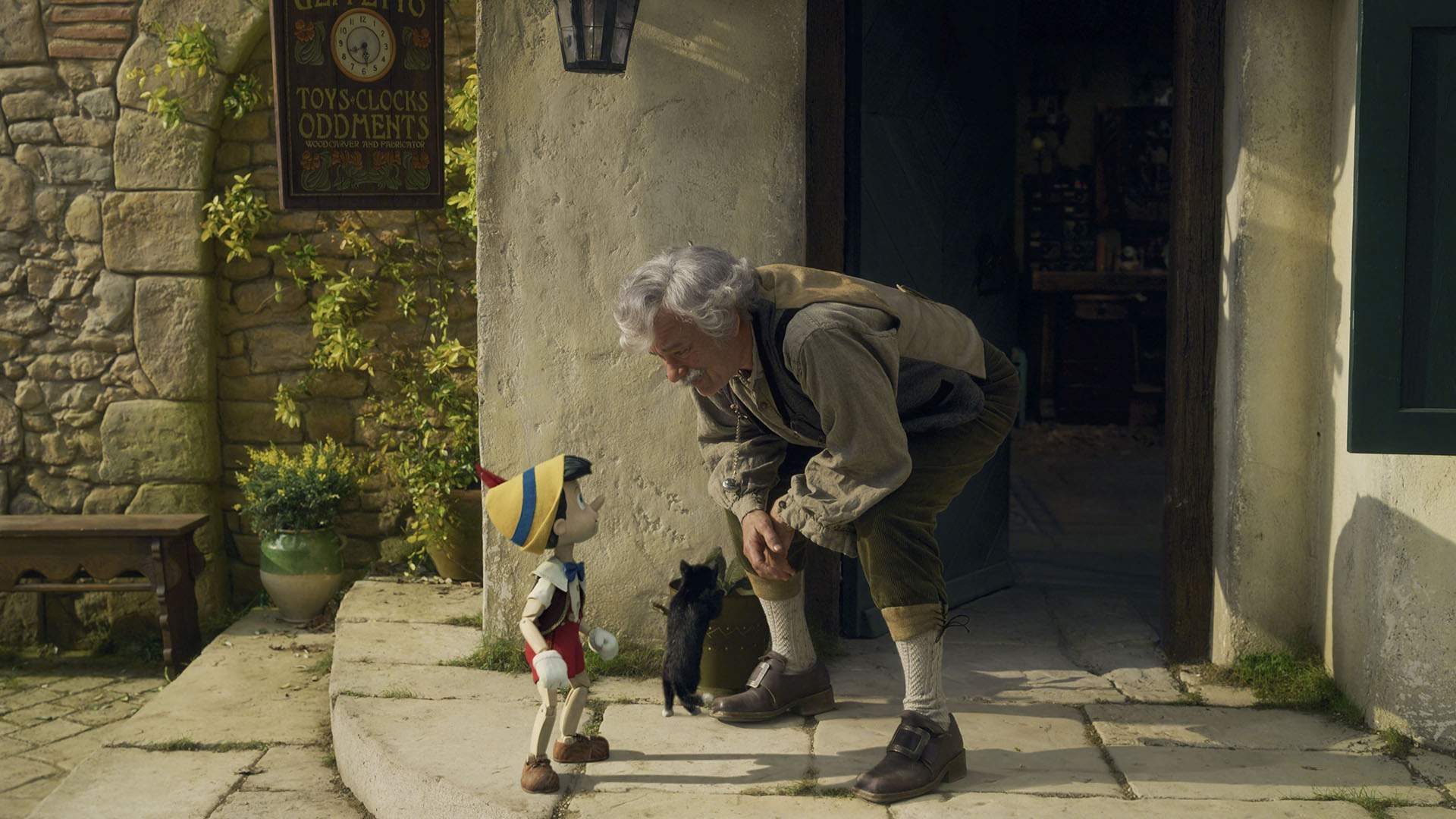 Disney boasts two big drawcards for its latest remake: America's dad Tom Hanks and filmmaker Robert Zemeckis. The former returns to the screen fresh from getting somewhat villainous in Elvis, the latter opts to give an already-beloved book-to-film story another spin after not faring so well with The Witches, and the pair reteam following everything from Forrest Gump and Cast Away to The Polar Express.
Hanks plays Geppetto, obviously. And in the just-dropped full trailer for the new film, he looks the kindly, loving part. As always, the story sees the wood carver build and care for a wooden puppet who then wants to become more than timber, but faces challenges finding his way in the world.
Benjamin Evan Ainsworth (The Haunting of Bly Manor) voices Pinocchio, while Joseph Gordon-Levitt (Super Pumped: The Battle for Uber) does the same with Jiminy Cricket — and the cast also includes Cynthia Erivo (Chaos Walking) as the Blue Fairy, Keegan-Michael Key (The Bubble) as 'Honest' John, Lorraine Bracco (Blue Bloods) as new character Sofia the Seagull and Luke Evans (Nine Perfect Strangers) as The Coachman. Clearly, this is one of those Disney remakes that considers hefty doses of CGI as closer to live-action than animation.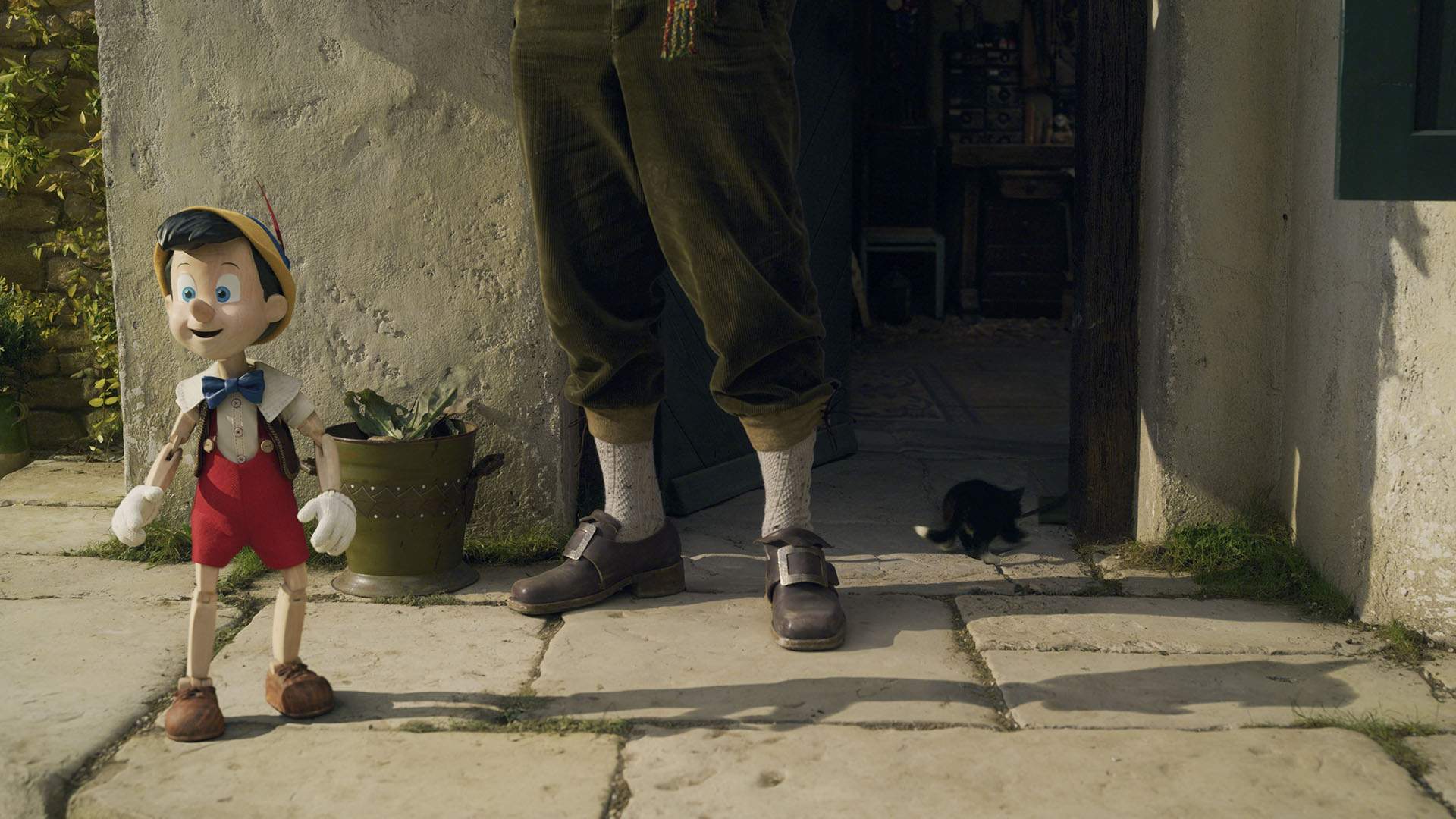 No need to wish upon a star to see the end result, Disney fans — and yes, that song does feature, as performed by Erivo.
If you're wondering why Mouse House's latest remake is heading to Disney+, and so soon, it'll drop on what the Mouse House has dubbed 'Disney+ Day' — alongside Thor: Love and Thunder's streaming debut, a behind-the-scenes look at Obi-Wan Kenobi, and sing-along versions of Frozen and Frozen 2.
Check out the trailer for Pinocchio below:
Pinocchio will be available to stream via Disney+ from Thursday, September 8.
Images: courtesy of Disney Enterprises, Inc. © 2022 Disney Enterprises, Inc. All Rights Reserved.
Concrete Playground Trips
Book unique getaways and adventures dreamed up by our editors