Sydney Film Festival Is Marking Its Milestone 70th Year with a Massive 239-Movie Lineup
If you're looking for Wes Anderson, Warwick Thornton, Hirokazu Kore-eda, Sydney Sweeney, Sarah Snook, Paul Mescal and Pixar's latest flicks, you'll find them here.
It isn't always easy to satisfy fans of pastels and symmetry, brand-new Australian cinema, one of Japan's greatest filmmakers, a buzzy Euphoria and The White Lotus star, Succession, the internet's boyfriend and heartfelt animation all in one go. Or devotees of acclaimed Iranian directors, kaiju flicks, NBA superstar Stephen Curry, John Wick-style revenge tales, and wild commentaries on America's recent political landscape using clips from Wayne's World and Barb and Star Go to Vista Del Mar, either. But, when you're a cinema celebration hitting 70 years old as Sydney Film Festival is in 2023, ticking all those boxes is just another annual program.
Of course, there's no such thing as an ordinary or routine SFF lineup. Whether you're a diehard cinephile or a more casual moviegoer, this festival has always spoiled viewers for choice, making sure there's truly something among its selection each year for everyone. In 2023, Festival Director Nashen Moodley's carefully curated bill kicks off with one of the most exciting Aussie films of the year arriving straight from Cannes, then includes Wes Anderson's latest doing the same — and throws in new work from Hirokazu Kore-eda, Sydney Sweeney, Sarah Snook, Paul Mescal and Pixar, plus much, much more.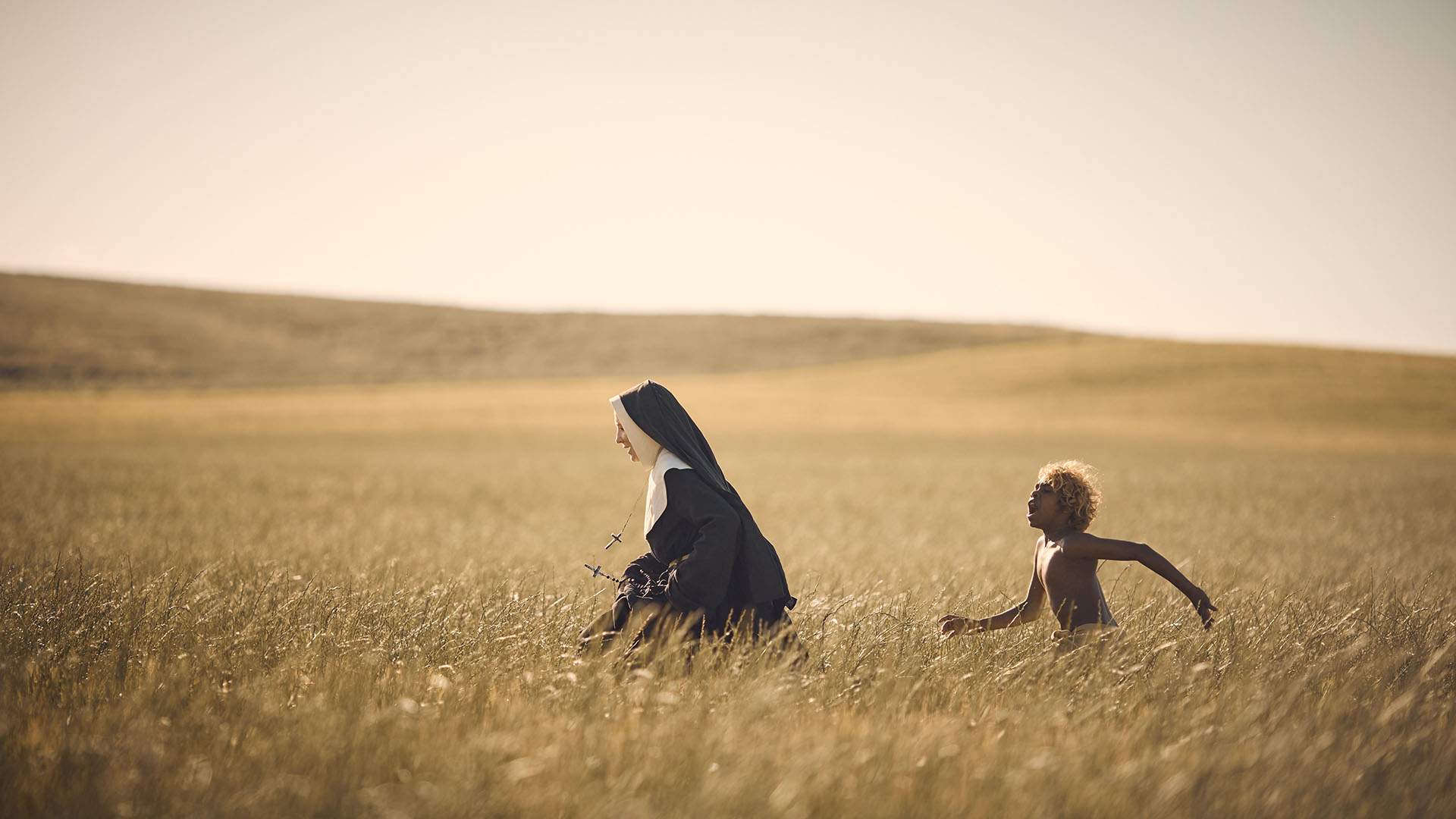 When SFF's milestone 70th fest officially opens on Wednesday, June 7, launching a program that'll screen 239 films from 67 countries until Sunday, June 18 — with 90 narrative feature films and 54 documentaries, and also notching up 37 world premieres and 123 Australian premieres — it'll do so with Warwick Thornton's The New Boy. The Cannes-selected title is his first film since 2017's stunning Sweet Country, and sees him team up with none other than Cate Blanchett. 2023's Tár Oscar-nominee plays Sister Eileen, who runs a monastery and home to orphaned boys in the 1940s, which is where the titular nine-year-old (newcomer Aswan Reid) is sent. Also among the cast: Deborah Mailman (Total Control) and Wayne Blair (Seriously Red).
The New Boy is also vying for the festival's annual prize alongside 11 others, in what marks the official competition's 15th year. Other contenders span Aussie documentary The Dark Emu, about Bruce Pascoe's book; Bad Behaviour, the feature directorial debut of actor-turned-filmmaker Alice Englert (You Won't Be Alone) starring Jennifer Connelly (Top Gun: Maverick); Kore-eda's Monster, the prolific helmer's latest after fellow recent SFF titles Shoplifters and Broker; and Celine Song's first effort Past Lives, telling a bittersweet romance about two childhood friends (Russian Doll's Greta Lee and Decision to Leave's Teo Yoo) who briefly reunite after decades apart.
From the competition highlights, there's also Cobweb from South Korean A Tale of Two Sisters talent Kim Jee-woon; the animated Art College 1994 from Have a Nice Day's Liu Jian; Finnish great Aki Kaurismäki's (The Other Side of Hope) Fallen Leaves; and Afire, a Berlinale Silver Bear for Undine and Transit's Christian Petzold, which was part of the fest's first lineup announcement for 2023.
Yes, Anderson's Asteroid City is on the 2023 SFF program, too, bringing the filmmaker's now-trademark sensibilities and aliens together at last — and a characteristically massive cast filled with every famous actor ever or thereabouts. Also set to flicker across Sydney's screens is the Sweeney-starring whistleblower docudrama Reality, Snook in Sundance-bowing Australian psychological thriller Run Rabbit Run, the Mescal-led (and Aussie-shot and opera-inspired) Carmen and Pixar's what-if-elements-had-feelings newbie Elemental.
Jafar Panahi's (Tehran Taxi) Venice Special Jury Prize-winner No Bears was announced earlier as well, but remains a SFF must-see — and the kaijus come via Shin Ultraman, which springs from the creators of Shin Godzilla and Neon Genesis Evangelion. NBA fans will want to see Stephen Curry: Underrated, and the vengeance arrives via SXSW hit The Wrath of Becky (well, one of SFF's 2023 flicks about vengeance). And Soda Jerk return to the fest after Terror Nullius screened in 2018, this time with Hello Dankness and its chaotic yet cutting survey of US politics from 2016 onwards.
Movie lovers should already be eagerly anticipating SFF's already-revealed Jane Campion retrospective, with the filmmaker herself in attendance — and Indian screen icon Amitabh Bachchan also earns his own program strand. But the new features keep coming, too, including in the fest's returning strands. Seasoned attendees should already be well-acquainted with SFF's ten-film focus on female directors from Europe, selection of movies about music, weird and wonderful horror and genre flicks, family-friendly fare, celebration of filmmaking talent with disability and titles from First Nations creatives, all back in 2023.
Other specific standouts range from comedy Biosphere, about the last two men on earth; to Passages, from Love Is Strange's Ira Sachs; and also German filmmaker Wim Wenders (Submergence) heading to Japan with Perfect Days. Plus, there's assassin thriller Kennedy by Gangs of Wasseypur's Anurag Kashyap; literary thriller The Lesson, which stars Richard E Grant (Persuasion), Julie Delpy (On the Verge) and Daryl McCormack (Bad Sisters); and historical drama Chevalier, with Kevin Harrison Jr (Cyrano) playing 18th-century Black composer Joseph Bologne. Cinemagoers can similarly look forward to Sundance Grand Jury Prize-winner A Thousand and One, the obviously film-loving I Like Movies, environmentalist tale How to Blow Up a Pipeline, talk show-set horror Late Night with the Devil and the self-explanatory tribute Cannes Uncut.
Also, SFF has added a new Independent in Spirit section that's all about indie films by up-and-coming Australian directors, which is where The Big Dog will get comedic about a stockbroker with a financial domination fetish, Sunflower will spin a Melbourne-set queer coming-of-age tale, Birdeater will follow a bride-to-be attending her fiancé's buck's party — and more.
As for where you'll be heading to get your festival fix this year, SFF is back at The State Theatre, Event Cinemas George Street, Dendy Newtown, Palace Central, Palace Norton Street, Hayden Orpheum Picture Palace Cremorne, Ritz Cinemas Randwick, Casula Powerhouse Arts Centre, Australian Museum and Art Gallery of NSW.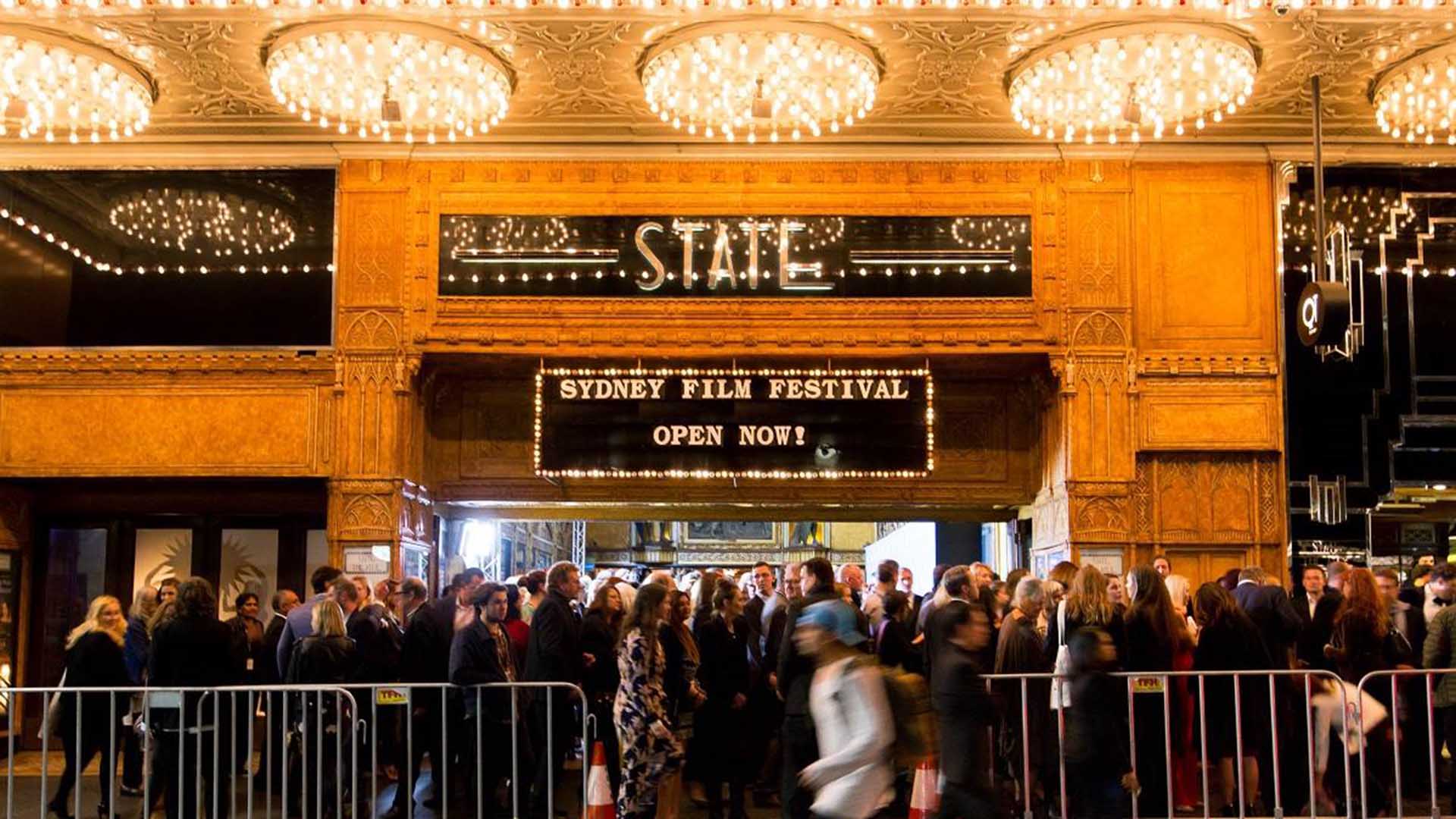 Sydney Film Festival 2023 runs from Wednesday, June 7–Sunday, June 18 at various Sydney cinemas — head to the festival website for further information and tickets.
Concrete Playground Trips
Book unique getaways and adventures dreamed up by our editors