ARTS & ENTERTAINMENT
Five Spots Where You Can Find Late-Night Arts and Culture in Sydney This Winter
Been to a gallery recently? These ones stay up late so you can do some after-work art adventures.
Five Spots Where You Can Find Late-Night Arts and Culture in Sydney This Winter
Been to a gallery recently? These ones stay up late so you can do some after-work art adventures.
---
in partnership with

Finding a way to brave the cold nights and avoid three months on the couch is a wintertime necessity. Luckily, galleries and venues across Sydney host late-opening exhibitions, workshops, artist talks and live music, all in the resplendent warmth of indoors — so your night doesn't have to start and end with Netflix.
We've partnered with Samsung to bring you the finest Sydney cultural institutions that invite your night-time custom. Samsung's new Galaxy S9 and S9+ phones have brilliant low-light abilities, so you can capture all your artsy discoveries, no matter the hour. Spend your evening moseying around these five spots, phone in one hand, drink in the other.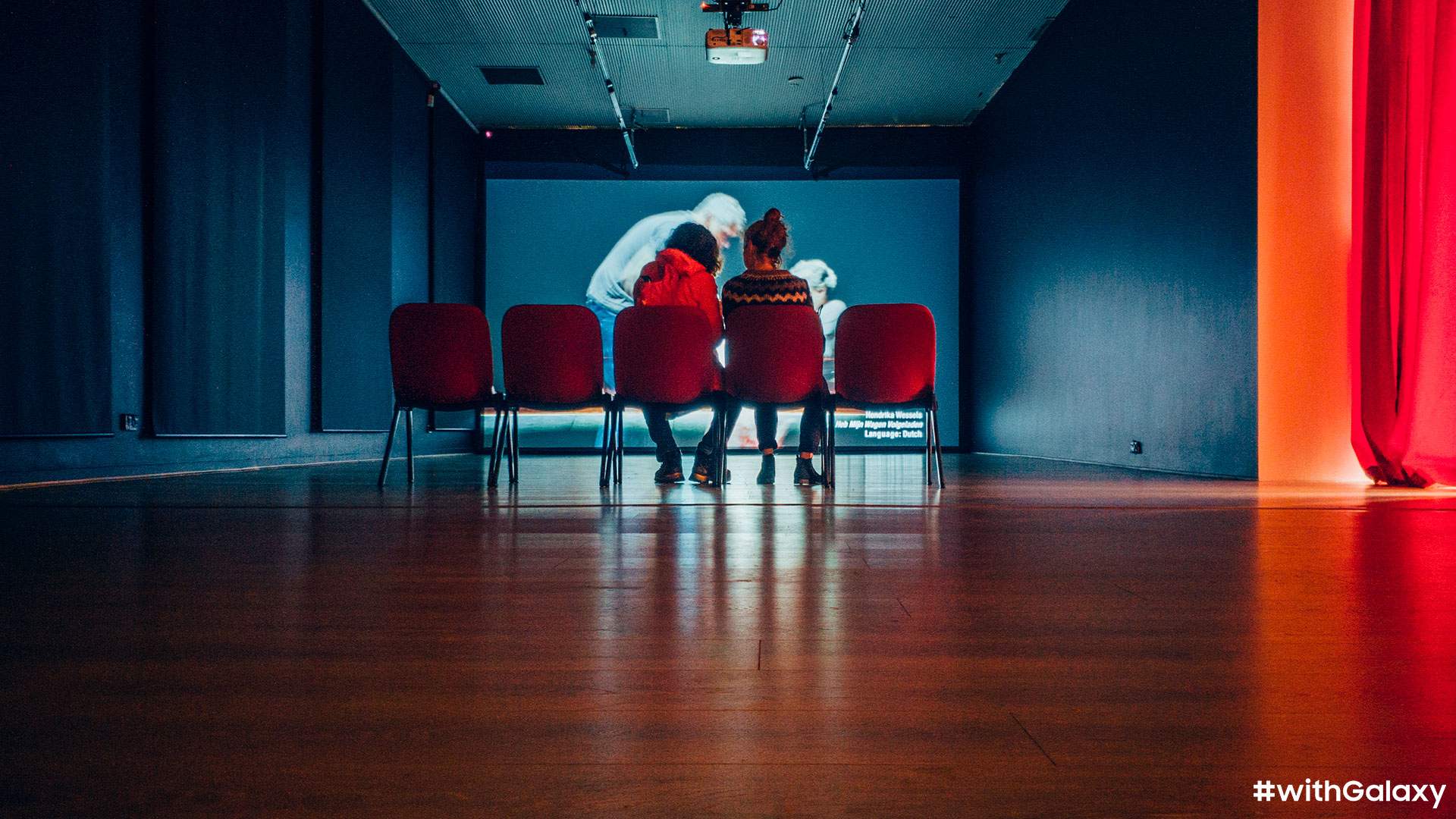 4A CENTRE FOR CONTEMPORARY ASIAN ART
Based in Haymarket and run by the Asian Australian Artists' Association, 4A exhibits Asian-Australian contemporary art and stays open until 8pm on Thursdays. Its mission is to support emerging artistic talent, facilitate cultural dialogue between Australia and Asia and highlight Australia's place in the Asia-Pacific. Stop in after 29 June to see Jason Phu and John Young Zerunge's exhibition The Burrangong Affray. It traces the events and repercussions of racially motivated riots that took place in the Burrangong goldfields in the 19th century. These riots eventually led to Chinese immigration restrictions, known as the White Australia Policy.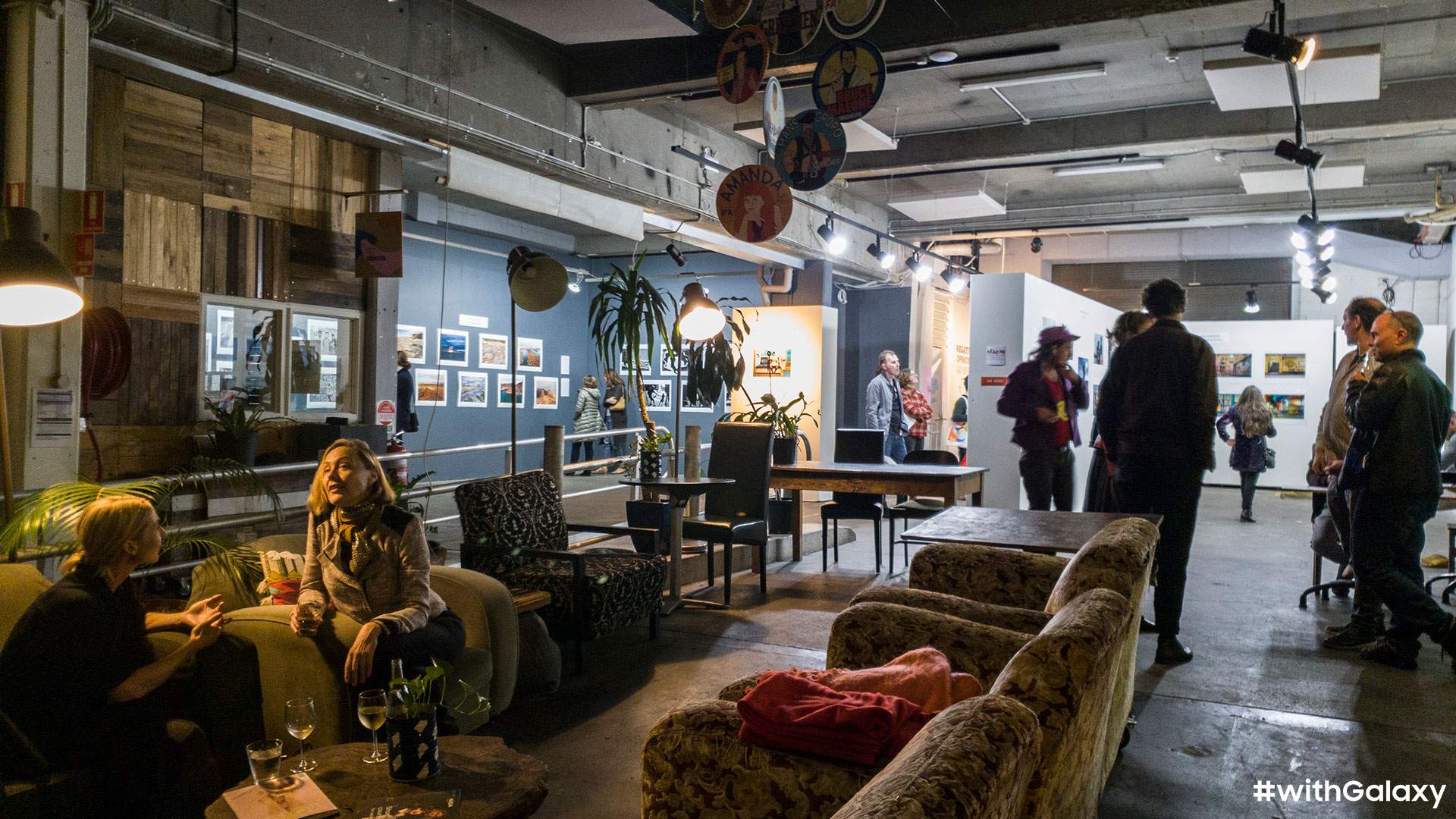 107 PROJECTS
Rambling Redfern creative space 107 Projects serves the community with a host of night-time cultural events to keep you busy all winter. The venue includes not only a gallery but also a co-working space and rooftop garden. This is the spot to come for everything from wine-enhanced life-drawing sessions to beginner-friendly dance workshop Groove Therapy, live music gigs and a biweekly creative hangout, which encourages locals to get together and work on personal projects. Catch exhibitions on their opening nights — coming up is No Where=Space, where five interdisciplinary artists promise to transform the gallery into "a physical embodiment of an abstract nowhere space". Sounds like the kind of trippy visual you'll want to capture in photographic form for posterity.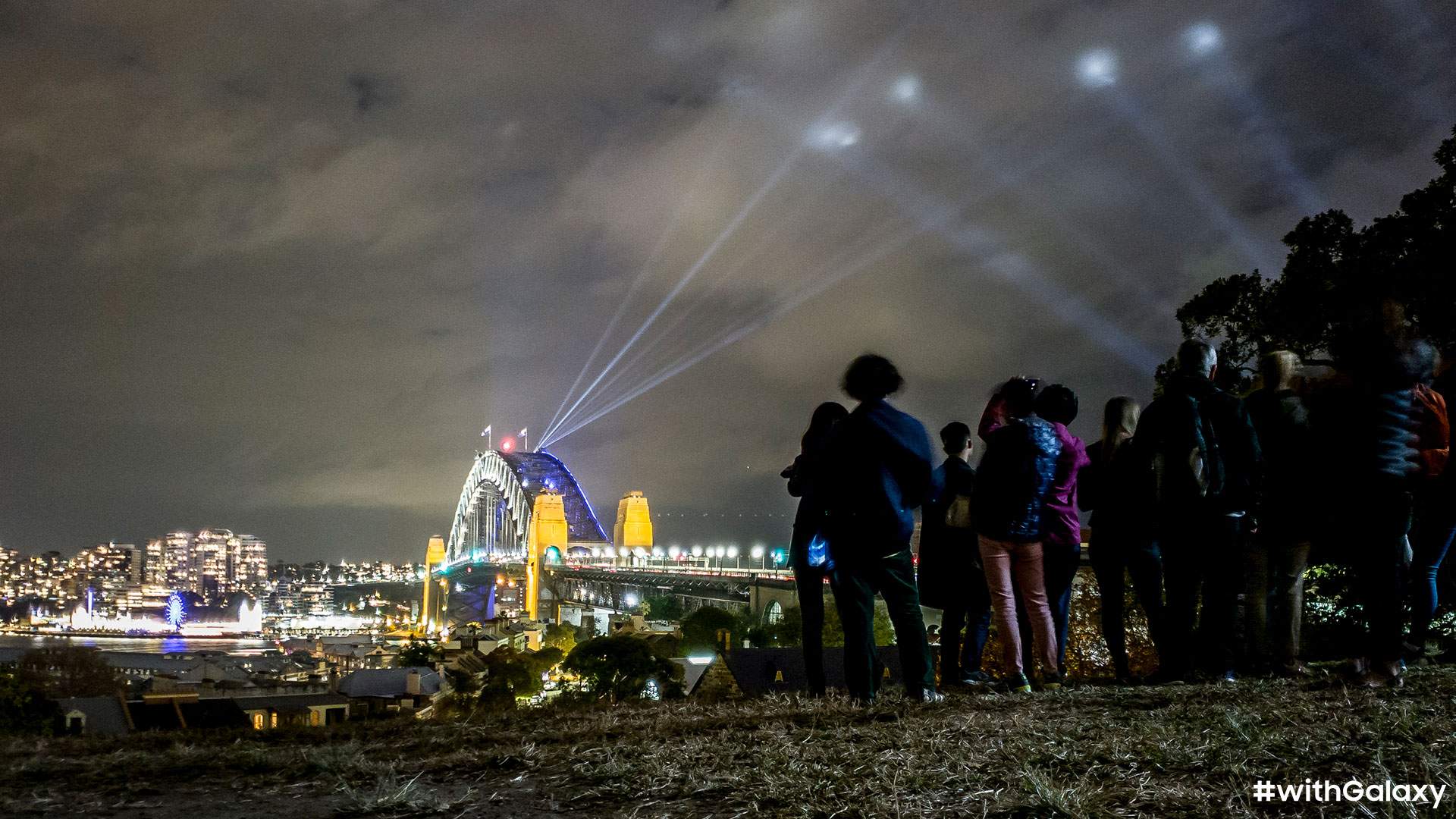 SYDNEY OBSERVATORY
Stargazing may seem like a sport best reserved for balmy summer evenings, but a clear winter's night is actually the perfect time to explore our southern sky. The nights are longer and the sky is clearer, making the Milky Way look all the more magnificent. While it's generally recommended to steer clear of well-lit areas when gazing upwards, for those times a city escape isn't feasible, the Sydney Observatory has you covered. Each night, it runs two tours starting at 6.30pm and 8.30pm, plus an additional 9pm tour on Fridays and Saturdays. The 90-minute tours consist of a visit to the Planetarium and dome plus a viewing on one of the three working telescopes. You'll be able to spot stars, the moon, a nebula and even a planet or two, weather permitting.
Camera Tip: A longer exposure will capture the light at night and create a dynamic motion effect. Adjust your settings by swiping your S9 into Pro Mode. Lower the ISO, increase the shutter speed and keep very still as you take your shot.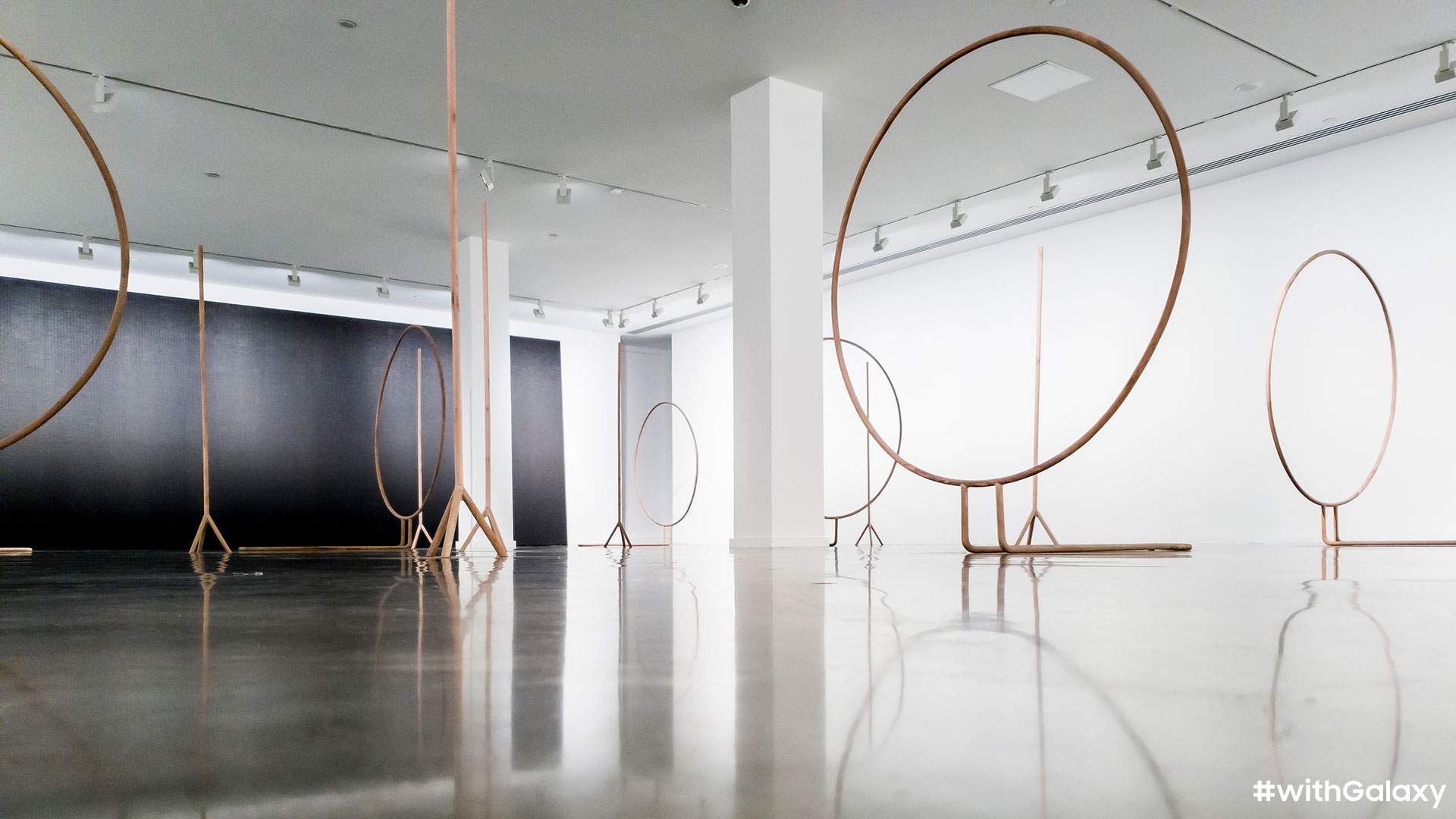 MUSEUM OF CONTEMPORARY ART
The Museum of Contemporary Art is well known for its over-18s ARTBAR event. A quintessential night of creative discovery and bonkers Instagram fodder, it's held on the last Friday of every month from 7pm. But did you know the MCA actually stays open until late every week? On Wednesdays until 9pm, you can roam the gallery, experiencing images and ideas from some of today's leading artists. This is the time to catch a Mystery Tour to discover lesser-known creators, or search out art of the non-visual kind with live music series Sounds on the Terrace. If you become an MCA member, you will be invited to an introductory tour — with bonus wine and food — plus monthly night tours and dinner events.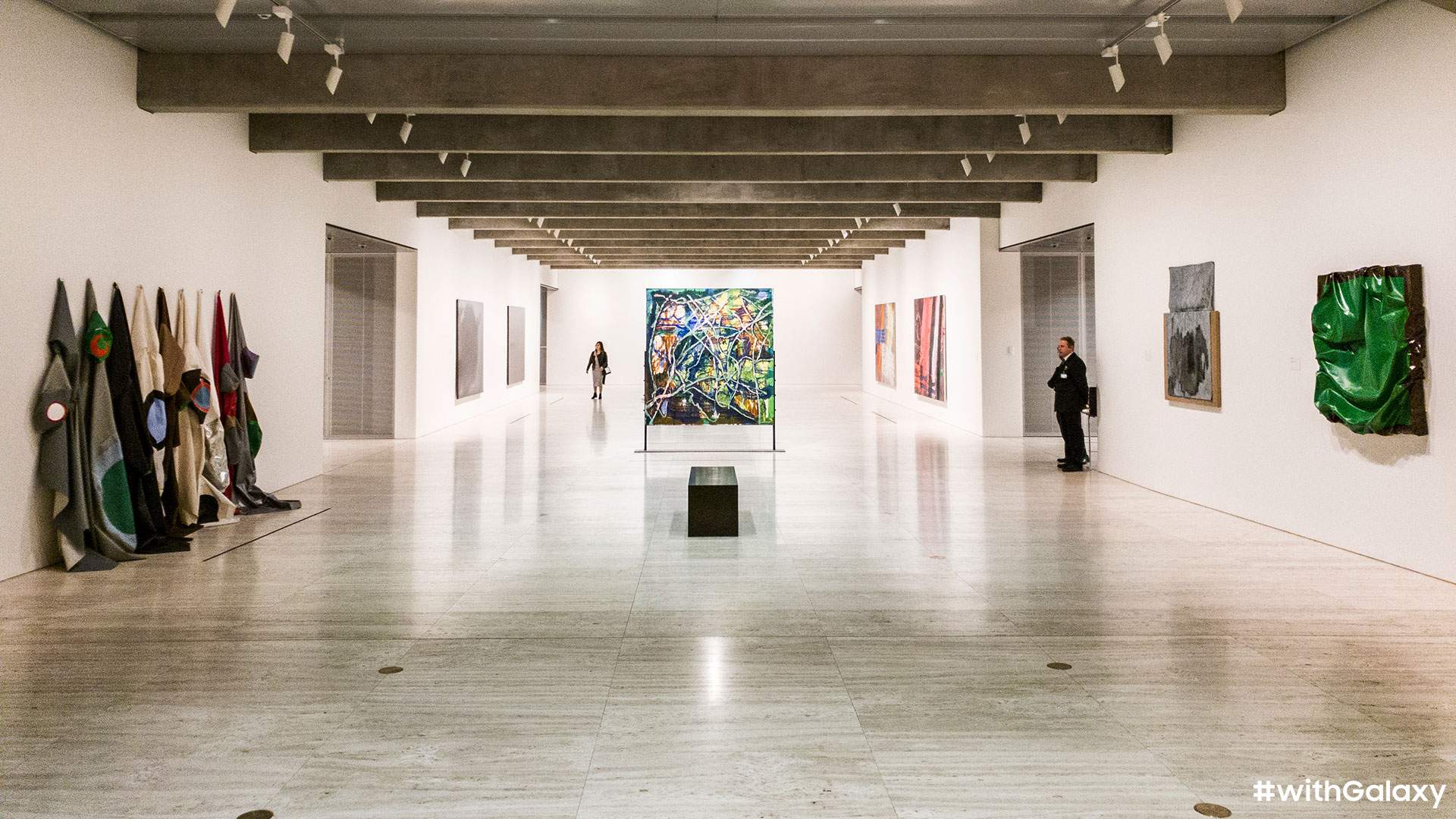 ART GALLERY OF NSW
It is little wonder that the Art Gallery of NSW stays up late on Wednesdays, given how much it has going on. The restaurant, gallery shop and members lounge stay open until 9pm, the cafe until 9.30pm and exhibitions until 10pm. Head to the stately venue during winter to see the ever-popular Archibald, Wynne and Sulman Prize shows, photography display Hold Still and Unpainting, a selection of abstract paintings from the gallery's collection. As part of the Art After Hours program, the gallery also hosts guided tours, live music, film screenings and artists talks.

Instead of spending your winter nights on the couch, discover all the after-dark happenings in your city here — and don't forget to document it all on the new Samsung Galaxy S9 and S9+, designed especially for low light so you can capture your best moments no matter what.
Images: Cole Bennetts.
Published on June 06, 2018 by Marissa Ciampi