Marvel Has Just Revealed All of the Films and TV Shows You'll Be Watching Post-'Endgame'
The superhero studio has finally announced its plans for Phase Four of the Marvel Cinematic Universe.
Given its title, Avengers: Endgame was always going to feel like a finale. Marvel's huge superhero blockbuster wasn't just the sequel to Avengers: Infinity War, complete with the eagerly awaited response to the snap heard around the movie-loving world, but marked the penultimate film in the Marvel Cinematic Universe's third phase. It also said goodbye to a few beloved characters, and left viewers uncertain about the future — because, while Spider-Man: Far From Home was always going to arrive afterwards to cap off the current portion of the now 11-year, 23-title saga, no films beyond this point had been officially announced.
Until now, that is. With San Diego Comic-Con in full swing — and dropping trailers to everything from Cats and IT: Chapter Two to The Witcher and Snowpiercer quicker than fans can probably watch them — Marvel has finally unveiled just what it'll be thrusting in front of audience's eyeballs for the next few years. Almost of all of its just-revealed titles were already known in some shape or form, primarily due to casting news, the hiring of certain directors and the programming slated for Disney's new streaming platform, Disney+. Now, it's all 100-percent confirmed.
On the big screen, cinema-goers will have a bit of a break from Marvel's huge franchise until May 2020, when Black Widow will drop — giving Scarlett Johansson's character a long-awaited solo movie, with the prequel helmed by Australian Cate Shortland (Berlin Syndrome), and co-starring Florence Pugh, David Harbour, Rachel Weisz and Ray Winstone. It'll be followed by The Eternals in November, which'll focus on a species of humanity that originally created sentient life. The Rider's Chloe Zhao sits in the director's chair, while Angelina Jolie, Kumail Nanjiani, Richard Madden, Salma Hayek and Brian Tyree Henry star.
Come 2021, fans have three films to look forward to, starting with newcomer Shang-Chi and the Legend of the Ten Rings in February. Marvel's first Asian-led flick, it focuses on the Master of Kung Fu, boasting Short Term 12's Destin Daniel Cretton behind the lens, and is led by Simu Liu (Kim's Convenience) as the titular character, as well as Hong Kong great Tony Leung and Awkwafina.
Next arrives two massive sequels: Doctor Strange in the Multiverse of Madness, which hits in May, and Thor: Love and Thunder, which'll bow in November. Benedict Cumberbatch and Benedict Wong will return to the former, alongside filmmaker Scott Derrickson, and with Elizabeth Olsen's Scarlett Witch also popping up. As for the latter, it'll once again bless viewers with the combo of Chris Hemsworth and Tessa Thompson, which is what everyone wants after Thor: Ragnarok (and even after Men In Black: International, too). Even better — Taika Waititi is back as both the film's writer and director (and, presumably, as Korg as well). Natalie Portman will also be making her return to the franchise, with her character Jane Foster becoming the female Thor.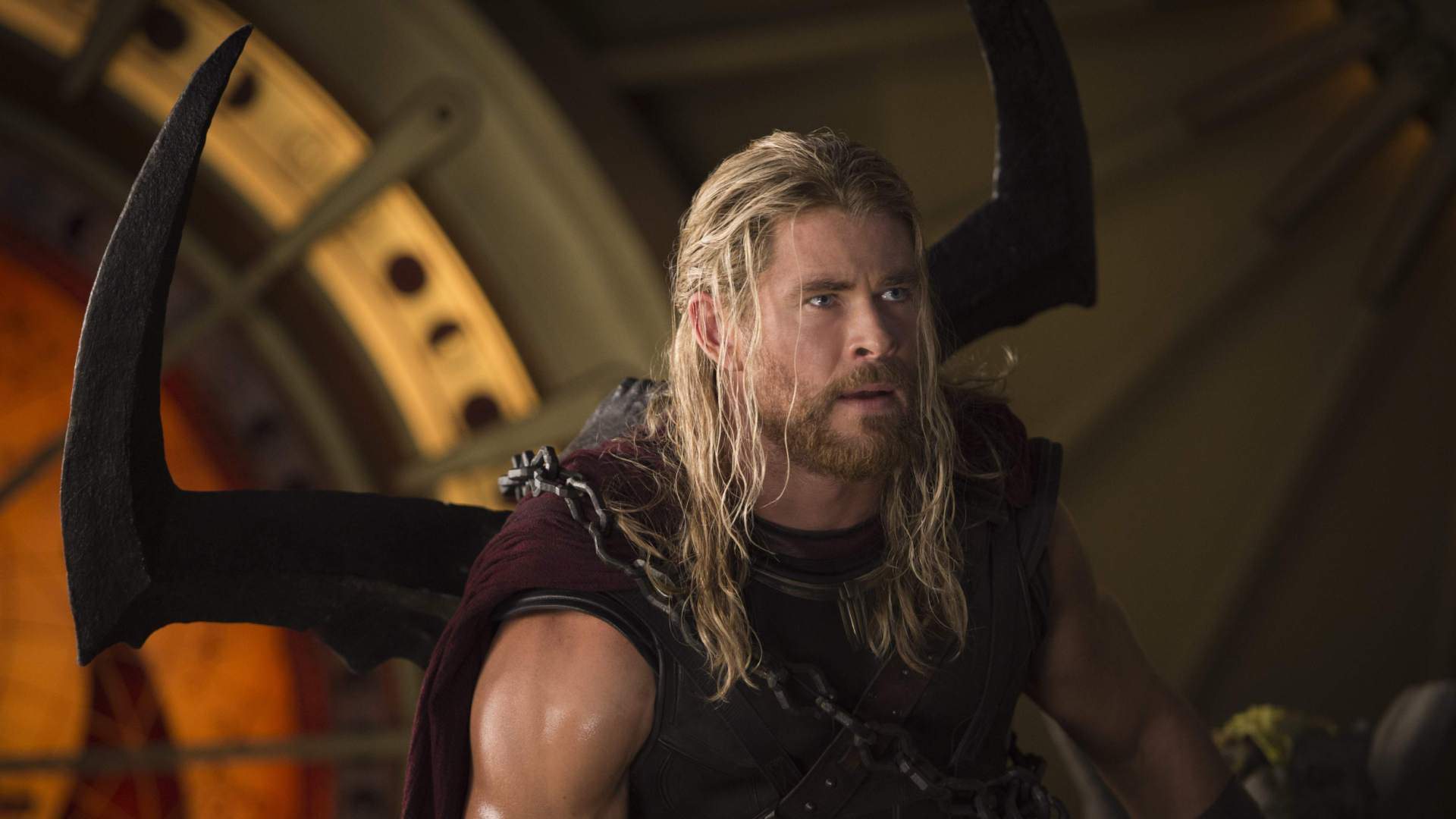 Marvel will also be making a new Blade film starring Mahershala Ali as the undead vampire hunter, plus sequels to Black Panther, Captain Marvel and Spider-Man: Far From Home, as well as Guardians of the Galaxy Vol. 3. Now that Disney — which owns Marvel — also owns Fox, it'll try its hand at another take on the Fantastic Four, as well as a new strand of X-Men movies. Here's hoping the last two improve on their most recent predecessors.
If that's not enough caped crusader antics, a heap of Marvel's previously announced Disney+ series now have release windows. In August 2020, you'll be able to binge on The Falcon and the Winter Soldier, focusing on Anthony Mackie and Sebastian Stan's characters. Then, 2021 will bring WandaVision (about Olsen's Scarlett Witch and Paul Bettany's Vision), Loki (complete with Tom Hiddleston) and Hawkeye (about Jeremy Renner's arrow-slinger, and introducing comics character Kate Bishop).
Via: Marvel Studios / IndieWire / The Verge.
Top image: Avengers: Infinity War. Marvel Studios 2018.
Concrete Playground Trips
Book unique getaways and adventures dreamed up by our editors