A Free 24-Hour Outdoor Cinema Playing Studio Ghibli and Wes Anderson Films Is Popping Up in Sydney
Part of the Macquarie Street East Precinct's new Mopoke Festival, this non-stop cinema will screen also show 'Lost in Translation' and 'The Artist'.
Every movie lover knows that there's never a bad time to catch a flick. Your couch might have a groove in it to prove it, too, and your favourite seat at your local cinema as well. Usually, however, you can't mosey out to see a film on the big screen at midnight, or 2am, or 6am — but for one night in Sydney, you can.
For 24 hours from 6pm on Saturday, February 4, Macquarie Street East is set to score a new — and free — all-night art, music, food and creativity festival: Mopoke. Taking place from Shakespeare Place through to Hyde Park Barracks, it promises an impressive feast of pop-ups, activations and cultural offerings, and it is indeed running all throughout the evening. If you're a cinephile, though, it's the just-announced free 24-hour cinema that'll have you most excited.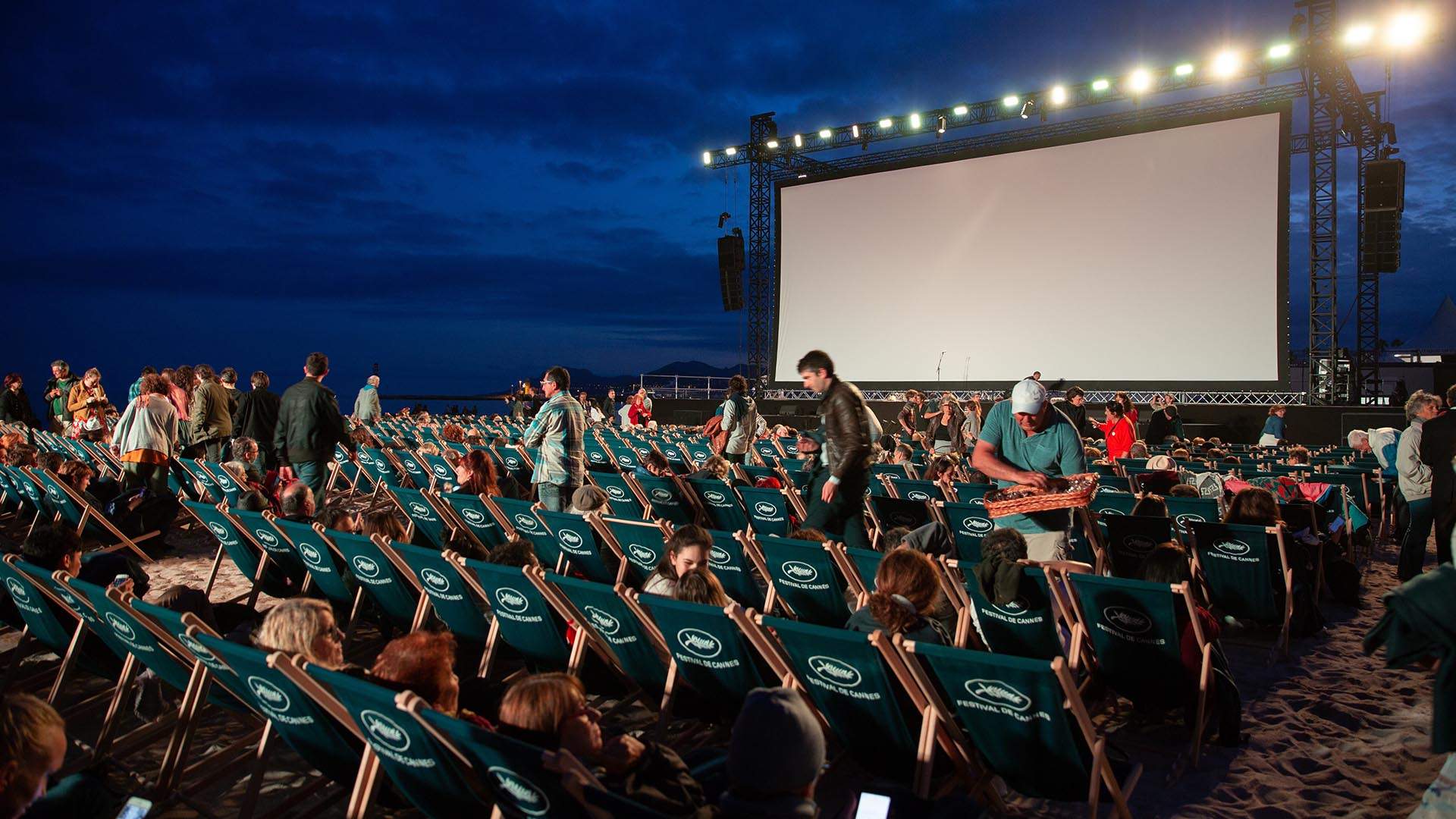 Across Mopoke's duration, the fest is teaming up with the crew behind Mov'in Cinemas — aka the team that's given Sydney and Australia in-bed cinemas, and also a rooftop drive-in and a floating cinema with boats in the Harbour City — to set up a non-stop outdoor cinema. It all kicks off at 6pm, like Mopoke itself, and has movies playing in specific slots for the evening and day afterwards. The last will start screening at 3.30pm on Sunday, February 5.
Even better: Mov'in's powers-that-be clearly know that everyone loves Studio Ghibli flicks because there's two on the lineup. Greet the dawn with a 6am session of Spirited Away, or enjoy an 11.30am Sunday morning date with My Neighbour Totoro.
Still with filmmaking favourites, Sofia Coppola's Lost in Translation is the midnight movie — if you want to do karaoke before or afterwards, you'll need to head elsewhere, though — and Wes Anderson's The French Dispatch has the 8.30am slot.
Also on the bill: ABC documentary Secrets of the Australian Museum at 6pm, The Mopoke Short Film Festival from 7pm, Aussie art doco Whitely at 10pm and 1928's Show People at 2am. Or, there's Oscar-winner The Artist at 4am, Midnight in Paris at 1.30pm (in what seems like a missed opportunity, time-wise) and the Willem Dafoe-starring Vincent van Gogh biopic At Eternity's Gate in the last slot.
While entry is free, bookings are required in advance — and expect to have plenty of company.
As for the rest of Mopoke, it includes theatre performances and gigs, as well as live art and magic shows — plus ten multicultural rotation of food trucks to keep you well-fuelled — as connected by black-lit paths.
Mopoke Sydney will run from 6pm on February 4–6pm on February 5, along Macquarie Street East, Sydney CBD. For more information — and to book free cinema tickets — head to the event's website.
Concrete Playground Trips
Book unique getaways and adventures dreamed up by our editors