Six Spots in Bondi to Get an Arts and Culture Fix
See how the local creative community is breathing even more life and colour into Bondi.
in partnership with

Beyond the stunning beaches and waterside walks, Bondi has so much going for it — it's also home to a thriving arts and culture community that hosts a unique and diverse range of events throughout the year. These creatives breathe even more life and colour into the vibrant coastal neighbourhood.
If you're looking for a different way to experience Bondi, you can see gallery exhibitions by local artists, take part in sculpture or painting classes or join an Aboriginal-led walking tour — and that's just the beginning. In partnership with the newly revamped Bondi Pavilion, we've rounded up six of our favourite arts and culture experiences to check out in Bondi.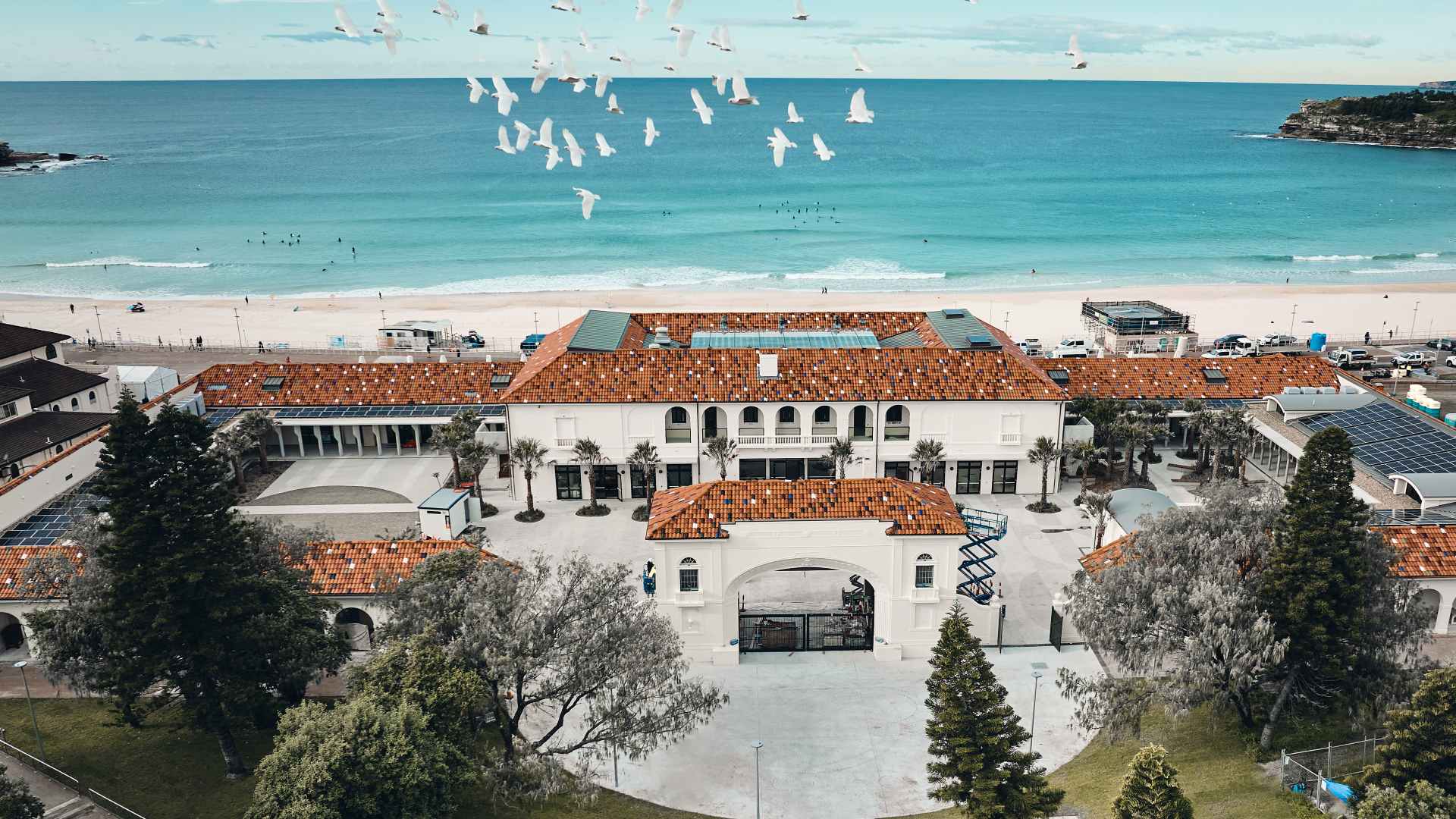 BONDI PAVILION
For nearly 100 years, Bondi Pavilion has taken pride of place on the foreshore of the iconic Sydney beach. Following extensive renovations, the newly unveiled Bondi Pavilion now has all the bells and whistles required to host top-quality arts and culture events, as well as spaces to flex your creative muscles.
The Pav's ground-floor Art Gallery hosts a year-round series of exhibitions that gives a platform to local and international artists, while the stunning (and impressively large) Bondi Pavilion Theatre provides a stage for live music, theatre and regular movie nights for all ages — just like it's been doing for nearly 50 years. You can also get to know the local heroes who have made Bondi the legendary destination it is in the Bondi Story Room, an interactive digital exhibition celebrating community stories stretching back over a century.
The Pav is also a space for creators both amateur and professional to ply their craft — be it at the community radio studio that's the home of 89.7 Eastside FM, the state-of-the-art recording studios that are available for hire, or in the dedicated pottery workshop that hosts classes by the experts from Sydney Clay Studio.
There's a full roster of events taking place at the Pav over summer, too, which you can find out about right here.
TWENTY TWENTY SIX
Twenty Twenty Six is a relatively new addition to Bondi's art scene. Figurative painter Martine Emdur opened this contemporary gallery in 2020 with the aim of creating stronger connections between artists, collectors and the community. It's a space for those who wish to buy or sell art, but you can certainly enter for a spot of window shopping. You'll find paintings, drawings, photography, mixed media, sculpture and ceramic works by both established and emerging artists, all just a proverbial stone's throw from the beach.

AQUABUMPS
This photography gallery has been a Bondi go-to since 1999 — and it's become somewhat of a local institution. Locals and tourists gather at Aquabumps to purchase affordable photography of Bondi and other Australian and international locations. Eugene Tan, the owner and a lifelong, self-taught photographer, has a huge love for surfing, so expect to see pieces depicting beach culture and other natural landscapes.
BAR 34
Not all arts and culture experiences need to be so formal. Sometimes, catching a gig in a beachside bar is all you need to get your fix. When the mood strikes, head to Campbell Parade's Bar 34 and grab a beer and burger before entering the basement to listen to some live music. Bar 34 hosts gigs from Thursday to Sunday, curating artist line-ups that represent a diverse range of genres and cultures. Check out its Instagram page for the latest on its upcoming shows.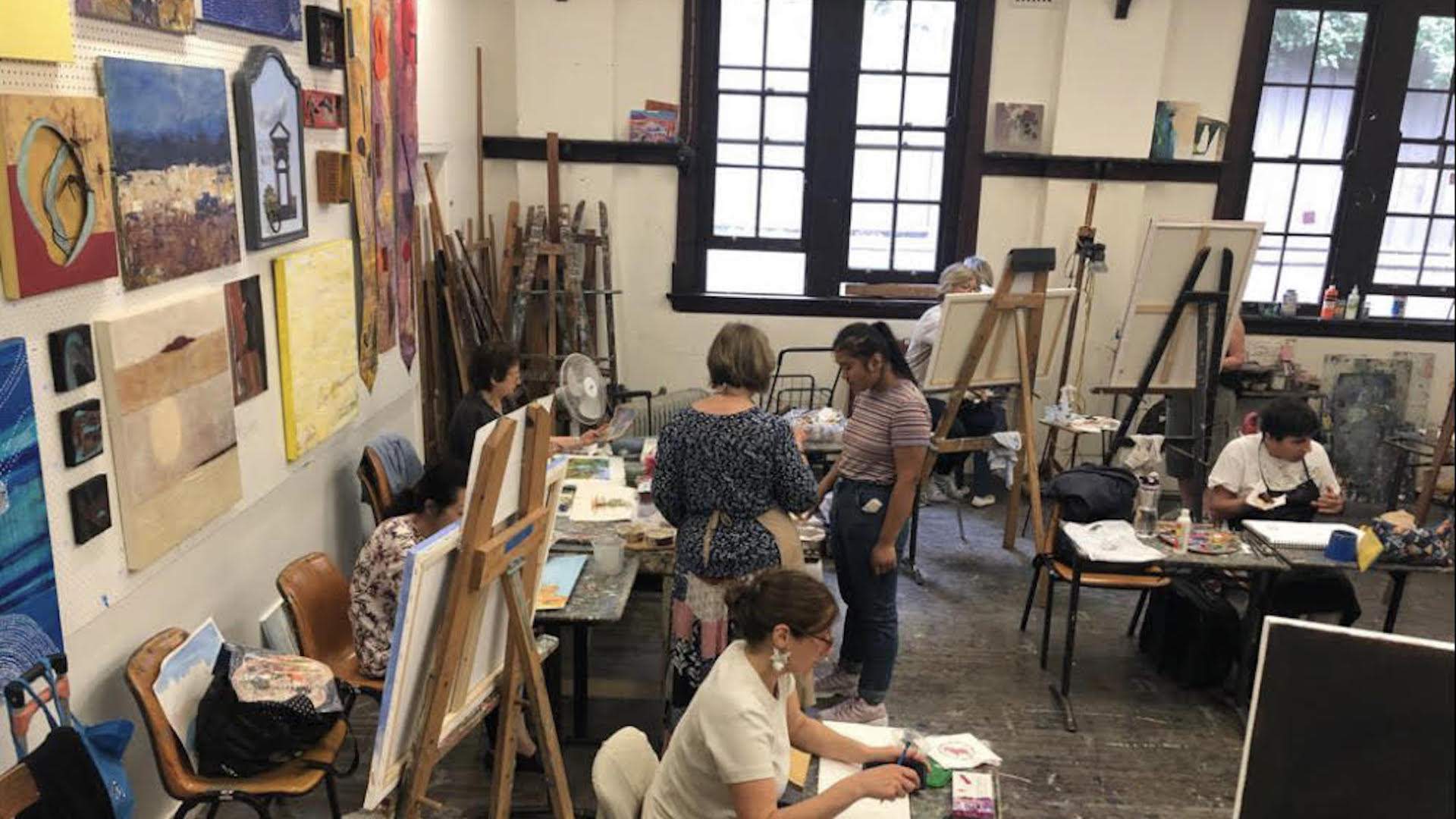 WAVERLEY WOOLLAHRA ART SCHOOL
Practicing artists have been teaching a huge range of classes at this independent not-for-profit cooperative since 1968, and it's still a thriving hub for the local arts community. The Waverley Woollahra Art School hosts classes for painting, drawing and printmaking, as well as offering lessons to budding ceramicists and sculptors. So if you're feeling inspired to roll up your sleeves, sign up for an entire term or join a shorter weekend-long course — learning these creative skills doesn't have to be a huge commitment.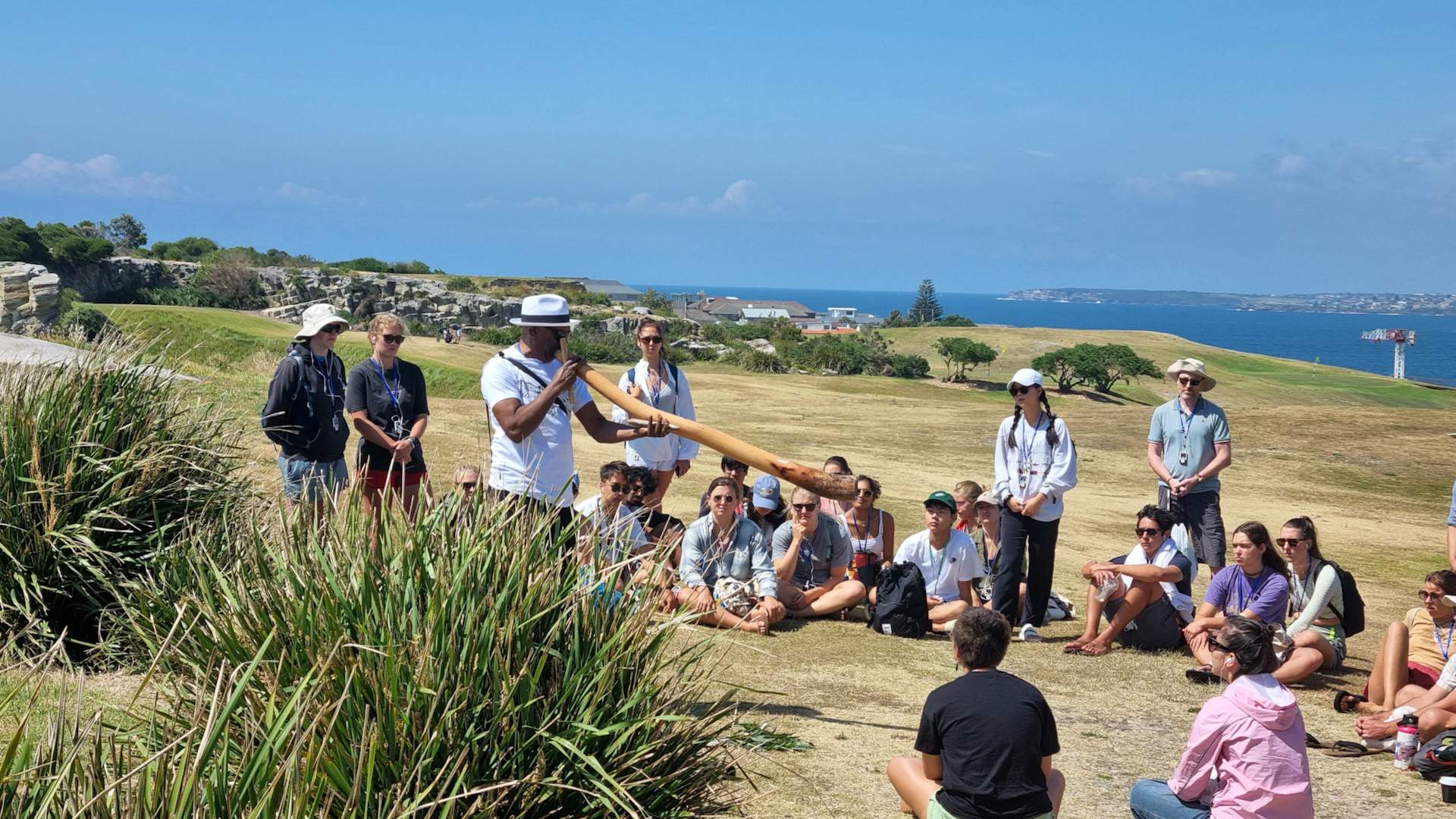 BONDI ABORIGINAL WALKING TOURS
Make your next Bondi coastal jaunt a little more interesting by joining one of the regular Aboriginal Walking Tours. Artist, teacher and performer Walangari Karntawarra takes each group on a gentle walk to see ancient Aboriginal rock carvings and traditional bush foods and medicines that still grow along the coast. As an Aboriginal elder and Bondi resident, Karntawarra is incredibly passionate about sharing his people's culture and rich local history with visitors.
Planning an artsy trip to Bondi? Head to the Bondi Pavilion website to sign up to classes, book tickets to shows or check out the full lineup of free events it's hosting this summer.
Top image: Bondi Pavilion
Concrete Playground Trips
Book unique getaways and adventures dreamed up by our editors