FOOD & DRINK
Eight Surprising Places You Can BYO Booze in Sydney No Matter What You Like to Drink
Bring your own seltzers, fine wines or fancy brews to these BYO-friendly spots.
EIGHT SURPRISING PLACES YOU CAN BYO BOOZE IN SYDNEY NO MATTER WHAT YOU LIKE TO DRINK
in partnership with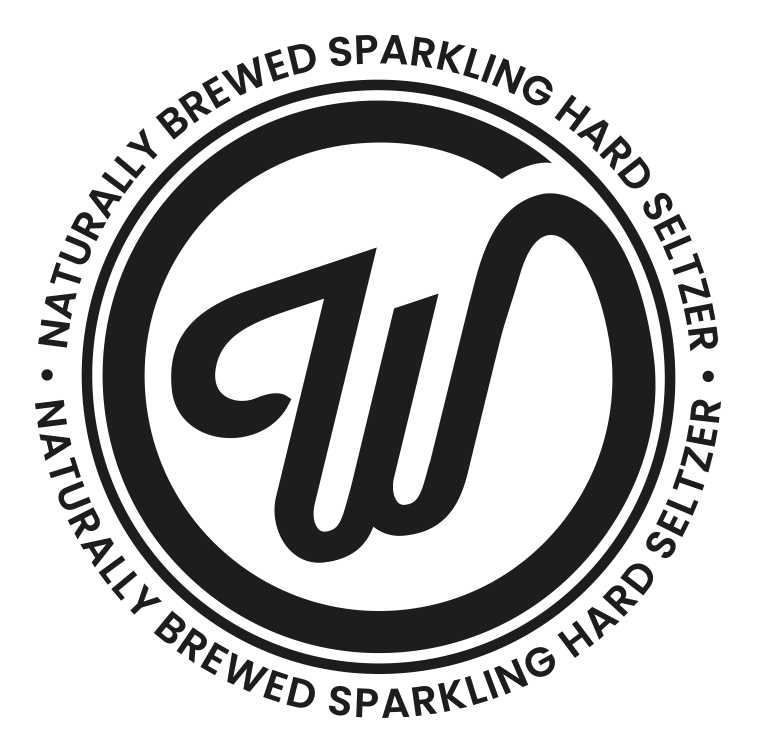 Bring your own seltzers, fine wines or fancy brews to these BYO-friendly spots.
Sometimes you want to control the action — whether that's sipping a seltzer with your salumi, bubbles with your bavette or passion pop with your slice of pizza. We're not here to judge. When you want to bring your own booze to your date night, party in the park or casual catch-up, there are limited places to do so in Sydney. However, of those places there are some truly excellent options. In partnership with new Sydney-made W Seltzer — a naturally brewed, low sugar sparkling drink — we've picked out eight BYO places, some of which you might find surprising.
8

In Sydney, most of our beaches have strict no-alcohol policies, but Parsley Bay is one of the exceptions. Vaucluse's sheltered reserve and harbour swimming inlet is made for picnicking, ideally all day and with plenty of room to spread out your bevy, taking turns to dip into the water or wandering along the 15-minute bushwalk nearby. There's a playground at one end, a kiosk for ice creams, a rocky walkway where you'll find nooks for laying down a towel and ramps to access the water in the deep end, closer to the shark net. On your next visit, pack a few cans of hard seltzers into your esky for a drink after your swim. No dogs are allowed here, so be sure to leave your furry friend at home.

Image: Destination NSW

7

When you're picking out a park that needs to tick lots of boxes — harbour views, places for the kids to play, off-leash areas and toilets close by — Birchgrove Park is an excellent choice. The inner west park surrounds Birchgrove Oval and its backdrop is the Sydney Harbour, complete with uninterrupted views of the Bridge. Unsurprisingly, it's a popular spot for watching the New Year's Eve fireworks. What you might not know is that you can BYO bottle of wine or four-pack for a sunset picnic, so long as you're packed up by 9pm. Birchgrove Park also has tennis courts, a jetty for getting that ultimate Bridge shot, and it's only a ten-minute walk from the ferry wharf.

Image: Flickr; Creative Commons

6

When it comes to waterfront eateries in Sydney, Sean's is top of our list. Ever since it opened in 1993, Sean's has focused on creating 'home-style' dishes with seasonal ingredients. What's chalked up on the blackboard is dependent on what's thriving on the restaurant's Bilpin farm — and we wholeheartedly recommend putting your trust into the $100 three-course menu, which delivers the best of whatever Sean Moran and his team are championing that day, be it crisp broad beans, a succulent roast chook or a platter of locally made cheese. In addition to the farm produce, it sources seafood and other livestock from ethical farmers. And, with only 45 seats in the restaurant, you'll feel like you've stumbled into a farmstead kitchen, overlooking one of the most famed beaches in Australia. There's a good selection of Australian wines here, but maybe you didn't know you can also BYO wine and champagne for a $25 corkage fee per bottle. Well worth it for a special celebration.

Image: Enzo Amato

5

Any inner west resident heading to the park for a few drinks tends to end up at Camperdown Memorial Rest Park. It's one of the larger parks, close to bars and restaurants, and late-opening supermarkets to pick up more chips and dip. And there are guaranteed pups to pet (owner permitting). However, it's not the only patch of inner west grass where you can enjoy the fading daylight with a cold can in hand. Ashfield Park has sheltered picnic areas, barbecues and centuries-old trees to lounge under — and you're permitted to drink booze here till 9pm. When you want someone else to take care of the snacks, drop into cafe Outfield for a selection of sweet and savoury goodies, like eggplant parmigiana toasties and börek (a European savoury pastry of potato or beef). Outfield also offers picnic catering boxes for 2–4 or 8–10 people, which can be ordered online 24 hours in advance. As with all inner west parks, leave any glass containers at home and remember to take your waste home with you.

Image: Kimberley Low

4

One of the best value BYO restaurants in Sydney has to be Darlo's Bar Reggio — it's only $3 per person to bring your own drinks, whether that's beer, wine or spirit-based. And that's because the family-run restaurant only has soft drinks on its menu — chinotto and limonata for the win. The food offering here has barely changed in three decades, which is part of Bar Reggio's enduring charm. When you're in the mood for penne arrabiata, veal scallopini or a capricciosa pizza, this is where you're guaranteed familiar flavours served swiftly and for less than $30 a head. It's even more affordable if you bring along one of the bottles of winery-bought reds you've had gathering dust since last winter.

Image: Leticia Almeida

3

It's easy to overlook the CBD's parks when you've got so many excellent, close-by bars and restaurants to choose from, but there's something particularly romantic about setting up a spread at this waterfront park to watch the sun go down. Plan a midweek date night at Stargazer Lawn and you'll have front row seats for the best, mostly western-facing views in the city. There's limited shade, which is less of an issue after 5pm, and no barbecues. So, keep things simple by dropping into Bel & Brio (if you're coming from Barangaroo) to pick up deli snacks. Or, if you're coming from the city, head to Fabbrica for smallgoods for an al fresco aperitivo hour watching the boats sail by.

Image: Destination NSW

2

A number of Sydney parks are either dog-friendly or ones where you're permitted to drink alcohol. At Parramatta Park, you can bring Bella (so long as she's on a leash) and still crack open a seltzer at your Sunday afternoon picnic. The 85-hectare parklands has so much open space to choose from you can find a relatively secluded spot by the river, close to the huge playgrounds, by Old Government House or next to the wisteria gardens and pathway. There's also a 3.2-kilometre cycling loop, picnic shelters and 14 free barbecues to choose from when you want to make a day of it. The park is never closed, though be aware it has limited light after the sun has set. You can book one of its picnic shelters online if you're planning a party, however for organised events where guests are served alcohol as part of a booking, a liquor license may be required. Check in with the Council if you're planning a big engagement party or low-key wedding, for example.

Images: Destination NSW

1

Watching a movie under the stars, with flying foxes soaring above and a glimmer of the city skyline in the distance, is a special milestone in Sydney's summer months. And of all the openair cinemas we can choose from, there's one that has our backs when it comes to controlling the booze we want to consume. Moonlight Cinema lets you BYO movie snacks and drinks of all kinds, whether that's gin to match your period drama or a hard seltzer for a star-studded action flick. The summer tradition kicks off at Belvedere Amphitheatre, Centennial Park, from November 26–April 4. And after a long winter indoors, we can't wait to recline on a bean bag and be entertained outside. If you don't want the hassle of packing a picnic, Moonlight Cinema will have food trucks onsite and a licensed bar for espresso martinis and choc tops.
W Seltzer is a new hard seltzer made in Camperdown by Wayward Brewing Co.. You can buy a pack of four cans for $19.99 from these Sydney stockists. 
Top image: Barangaroo Reserve via Destination NSW