FOOD & DRINK
Seven Places to Celebrate New Year's Eve If You're Staying in Sydney This Year
Time to get in the group chat ASAP and start planning how you're going to ring in 2020.
Seven Places to Celebrate New Year's Eve If You're Staying in Sydney This Year
Time to get in the group chat ASAP and start planning how you're going to ring in 2020.
SEVEN PLACES TO CELEBRATE NEW YEAR'S EVE IF YOU'RE STAYING IN SYDNEY THIS YEAR
in partnership with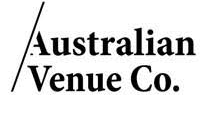 Time to get in the group chat ASAP and start planning how you're going to ring in 2020.
The biggest countdown of the year is almost here. It's time to start rounding up the crew and locking in plans for how you're going to ring in the new year and kick off the next roaring 20s. We all know there's plenty to do in Sydney, so if you're not lucky enough to be gallivanting around the world this silly season, you're still guaranteed have a killer time. There are events around town to cater to every party style, whether you favour casual bites and bubbles, a fancy sit-down dinner or an all-night dance party.
There are hundreds of parties taking place in Sydney, so we've teamed up with Australian Venue Co. to bring you seven stellar options. Say goodbye to 2019 and bring in 2020 surrounded by bright-eyed partygoers and a few of your nearest and dearest.
7

Who needs to leave Sydney when you can find beachside tropical vibes right on the harbour? This summer, Bungalow 8 has transformed into the Margarita Mansion, a Mexican-themed summer dance club — so you can spend New Year's Eve sipping frozen margaritas and eating tacos. You can score entry to this Day of the Dead-themed rager for just $29 or opt for the two-hour drinks package for $80 per person, which gets you unlimited house beers, wine and sparkling from 6–8pm. Once inside, you can dance all night to DJs A-Tonez, Helena Ellis and some killer supports. Nab your ticket here.

 

6

For a premium experience, head upstairs to The Loft, where you can pop a magnum of champagne in an opulent lounge bar overlooking the harbour. For $180, you can enjoy unlimited drinks — including spirits, tap beers, wine and sparkling — and canapes from 6–9pm. If you've got 14 mates coming together to celebrate the occasion, it'll be just 20 bucks extra per person to reserve a VIP balcony experience complete with bottle service. That's $3000 for your own balcony space, a three-hour drinks and canapes package, plus a champagne magnum and a bottle of the spirit of your choice. Book here to go out in style.

5

If all you really care about is the tunes and having a good boogie, Cargo has you covered. There'll be a host of local headliners pumping out the hottest dance tracks, including Lo'99, Jesse Bloch, Jaysounds, Jesabel and Tori Levett. Entry starts at $29 or you can party like a VIP for $99 — that means unlimited drinks and nibbles to kick things off from 6–9pm. Upstairs, the Red Room will open its doors at 9pm, so you can bump and grind to old-school hip hop and R&B into the wee hours. There are a few different ticket packages available, including an all-access pass that will get you into Cargo, Red Room and Bungalow 8 for $69. Pick the one that suits you best here.

4

The Winery's monthly disco-themed brunch has been a big hit with Sydneysiders this year — so much so, it's bringing it back for New Year's Eve. But this time, the grooving will be carrying on well into the night. Get down at 8pm for disco bellinis, a three-course meal featuring twists on the restaurant's beloved brunch offering, a four-hour drinks package and a midnight cocktail. There are prizes for the best dressed reveller, so make sure you're dolled up and ready to boogie to a whole heap of disco classics. Tickets are $120 per person and you can grab one here.

Image: Leticia Almeida.

3

When we were young, all the best parties included a pick 'n' mix candy bar. And apparently nothing needs to change just because we're a little older. Untied recently launched a pop-up bar that'll have both the kid and adult in you cheering — a pour-your-own frosé bar complete with pick 'n' mix lollies for garnishing. Choose from one of six slushie flavours — peach riesling, kiwi melon blanc, watermelon, passion pineapple blanc, frozen Aperol and the good ol' standard frosé — and top it with jelly beans, lolly bananas and other sugary treats. So on NYE you can kick off your celebrations early by enjoying bottomless frosé for two hours at the rooftop oasis. Seatings are available at 1pm and 4pm, and tickets are just $39 per person.

Plus, for the traditionalists out there who believe brunch is a daytime affair, you can upgrade to Untied's vegan bottomless brunch for an extra $40 and devour a delicious plant-based feed paired with two hours of bottomless frosé and vegan wines. Plus, there'll be live acoustic entertainment to set the mood. While the full menu has not yet been released, Untied's regular Sunday vegan bottomless brunch includes a five-course feast of 100 percent plant-based dishes that even meat lovers will be stoked with. Plus, the whole thing will happen again on New Year's Day if you're looking for a recovery plan.

2

For some of us, canapes and nibbles just won't cut it — we need a full meal or nothing. If this speaks to you on a spiritual level, have a gander at Kingsleys Woolloomooloo's NYE dinner menu. There's a family friendly seating at 5.30pm, where you can start things off with bresaola served with artichoke puree, quail egg, truffle oil and hazelnuts. For mains, you can choose between a succulent beef steak, marinated lamb loin or crispy barramundi fillet, before trying a decadent chocolate delice or a fruit and cheese platter. An adults-only booking for 8pm will get you an extra course of salt and pepper Moreton Bay bug with yuzu aioli and snow pea tendrils, plus a glass of champagne and the chance for waterside views of the fireworks. Tickets start from $90 per person and can be bought here.

1

If you'd like to avoid the crowds in the CBD, take this opportunity to spend time on the other side of town with bottomless bellinis and a three-course meal at Manly Wine. Celebrate the last day of the year with the soothing vibes you want to carry into the new one — think sipping drinks while overlooking the ocean. Over endless bellinis in three different flavours (peach, raspberry and lychee), your table will share Sydney rock oysters, pea and mint dip, a charcuterie platter, crispy fried calamari and zesty summer pea linguini. And, of course, a dessert of chocolate delice with honeycomb. There are three seating times on both New Year's Eve — 10am, 12.30pm and 3pm — so you'll still have plenty of time to kick things up a notch and party well into the night. Plus, the venue's doing it all again on New Year's Day, too. Tickets are only $69 and available here.
Take the stress out of planning for New Year's Eve with these events and more from Australian Venue Co.