Tips For Growing Your Own Veggies at Home With Urban Veggie Patch's Lee Sullivan
Don't fear gardening failure — let beloved IG green thumb Lee Sullivan impart wisdom on how to grow veggies and edible plants at home.
in partnership with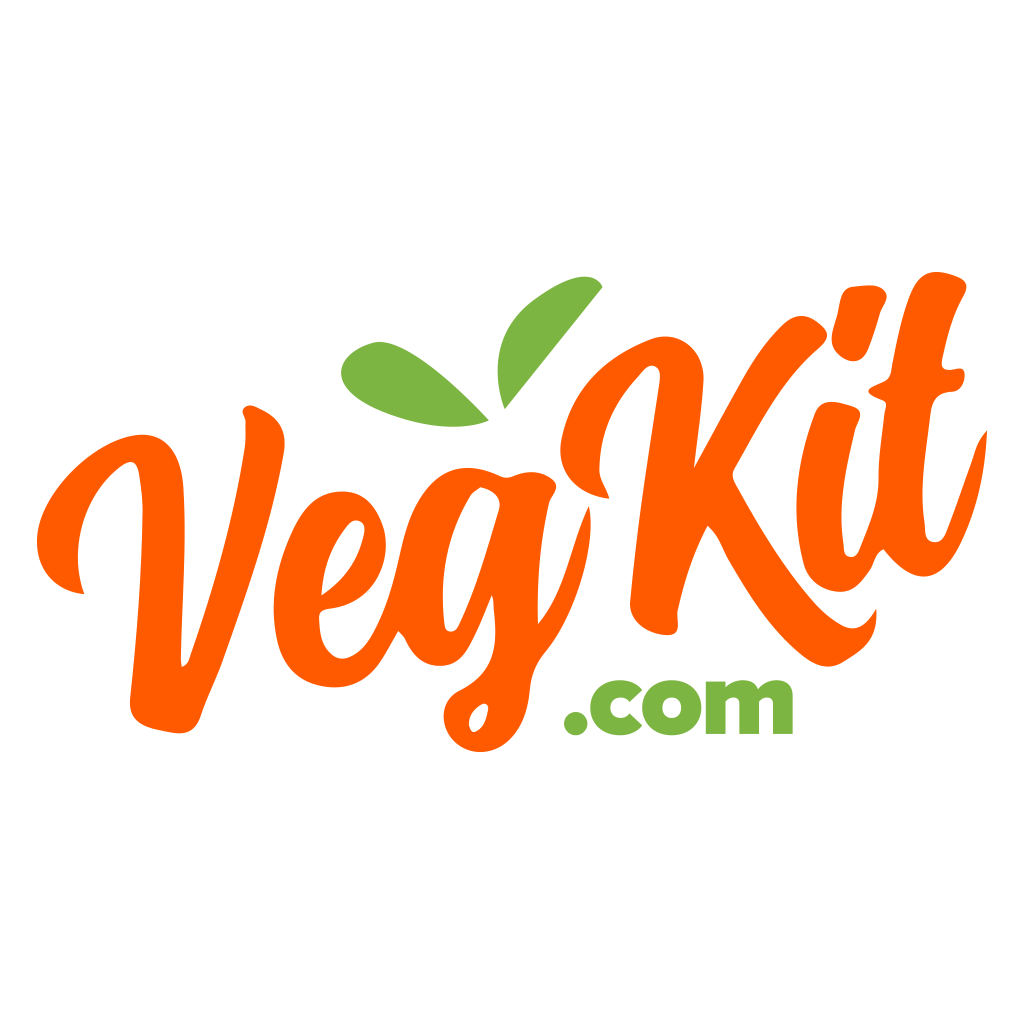 There's something uniquely satisfying about successfully growing your own produce. Keeping a living thing alive for a prolonged period of time? Achievement! Keeping a living thing alive that, in turn, helps keep you alive? Well, that's circularity at its peak.
For a novice green thumb, kicking off a gardening endeavour can be intimidating. As with any living thing, the responsibility of nurturing and growing it can unleash your neuroses — particularly if you've ever been defeated by a pot of cursed basil. Luckily, Lee Sullivan is here to help. 
Sullivan is the green thumb behind Urban Veggie Patch — an ever-blooming Instagram blog where she documents her incredibly bountiful garden. And while the size of her carrot harvest suggests a lifetime of gardening nous (or the fictional effects of gamma radiation), it's been less than six years that she's been planting and eating homegrown organic produce.
"I started gardening shortly after the birth of my first child," Sullivan told Concrete Playground. "I became very interested in health and sustainability and, after some research, decided that the best way to live a more sustainable life, to truly know what was on the food we were eating and where it was grown, was to grow it in our own backyard. So we set up a garden."
"At the same time, I was experiencing mild postnatal depression and, unexpectedly, growing and gardening helped me to heal from that. Growing my own food has been a truly beautiful journey for me and has become one of my greatest passions... It's also incredibly beneficial to my mental health and I love that it has created a space for me to relax and recharge."
Sullivan shared with us some of her top gardening tips for anyone looking to grow their own fruits, veggies and edible plants, as part of our partnership with VegKit. So ready your patch of earth and prepare to get your hands dirty — while you get your mind clear.

PLACEMENT IS CRUCIAL
"Placement is one of the crucial elements that you need to get right if you want to have a thriving garden. Your vegetables need SUN! When deciding on the location of your garden you want to pick somewhere that gets at least six hours of direct sunlight a day. Basically, find the sunniest spot in your yard and put your vegetable garden there. The more sun your vegetables can get the better."

START SMALL
"A big mistake people make when starting their own vegetable garden is biting off more than they can chew. At the beginning, your garden needs to be small and manageable. Statistics show that many people who attempt to grow their own food give up because of failure [editor's note: that cursed basil!], so you want to do everything you can to ensure your own success! But also remember that failure is just an opportunity to learn and do things differently next time! So, when planning your garden, don't go overboard with the size. By all means create it so that you can keep adding to it, but start small."
"I started my garden with five 90-centimetre x 60-centimetre raised garden beds. When I realised how much I loved growing my own food I added eight more. In my opinion, a garden bed that is five-metres x three-metres is ideal and will easily allow you to grow enough vegetables for your family while keeping things at a manageable level."

APARTMENT LIVING? ADAPT ACCORDINGLY.
"If you are limited with space there are still lots of things you can grow and lots of ways to increase your growing potential. When we started our first garden, we were living in a townhouse with a 40-square-metre cement courtyard, so I definitely know what it's like to not have a huge amount of space. I can confidently say that you can grow something no matter how much space you have."
"Pots on a balcony or windowsill are an excellent option for people who don't have a yard. Herbs and micro herbs will do particularly well in a sunny indoor spot. If you have a small garden, vertical gardens, trellises or arches are also great as they can help to add more growing area by growing up rather than out."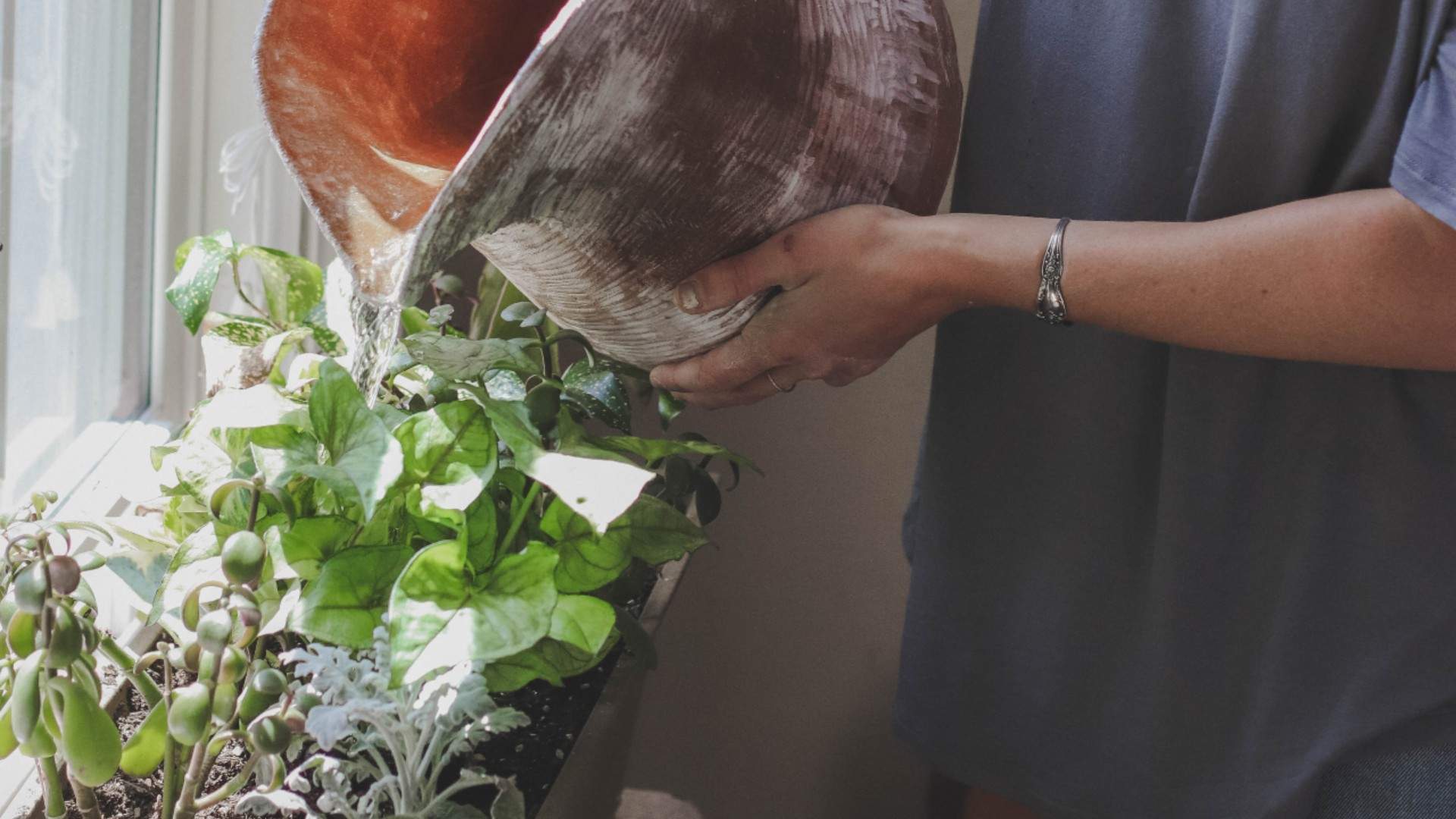 PLANT SEASONALLY AND GROW WHAT YOU LOVE TO EAT
"Choosing productive plants that are easy to grow is a great option for first-time gardeners. It is also important to be aware of growing seasons and what grows well in your climate at any given point in time. It may seem obvious, but plant what you eat. Think about the things you buy most at the supermarket and plant those. Growing what your family loves to eat is an excellent place to start."

SOIL QUALITY MAKES A DIFFERENCE
"The soil you use in your garden beds will have a direct effect on whether your vegetables thrive. It can be tempting to go and buy cheap bags of soil to save money but please don't. Buying good quality soil full of organic matter is an investment into the future of your garden."

ENJOY THE JOURNEY AND DON'T LET FAILURE DISCOURAGE YOU
"One thing I can guarantee is that you will fail — we all do. Failure in gardening is a huge part of the learning process so don't be discouraged when something doesn't work. Look at it as one step closer to mastering that particular vegetable. I still have vegetables [that] I struggle to get results on years down the track. Gardening is a lifelong journey of discovery and should be enjoyed! Spend time just being in your garden, enjoying nature and appreciating the little things."

If you're a major plant enthusiast, find out what some top Australian chefs love about plant-based eating or try our picks of the best date spots with plant-based menus in Sydney, Melbourne and Brisbane. To discover even more plant-based dining and recipe inspiration, head to the VegKit website. 
Top image provided by Lee Sullivan.
Introducing Concrete Playground Trips
Book unique getaways and adventures dreamed up by our editors