FOOD & DRINK
Butter Ramen Club Tour
The tour will feature a different dish each month — starting with its OG fried chicken ramen, of course.
Butter just keeps giving Sydneysiders more reasons to go absolutely crazy for it. The cult favourite is already a palace of fried chicken, sneakers and champagne — and every now and then it adds ramen to that list as well. If you're particularly fond of slurping down its brothy bowls, then you'll be immensely excited about its ongoing celebration of all things warm and soupy. The chain won't just be serving up one type of ramen, it'll be lining up six limited-edition versions.
The series of limited-time ramen creations begins with Executive Chef Julian Cincotta once again whipping up Butter's super-popular fried chicken ramen. It combines fresh thick-cut ramen noodles, a marinated soft-boiled half egg and enoki mushrooms in a chicken and dashi-based broth, and includes Butter's crispy fried chicken tenders, too. But, it's just the first round in the chain's new Butter Ramen Club Tour. After that, a different ramen created by a different chef will feature each month until October.
Among the chefs jumping on board are Ume Burger Head Chef Kerby Craig with a miso-based tare, corn and Butter's chicken broth and Rising Sun Workshop Director Nick Smith, who will be bringing a bowl filled with Butter's fried chicken with a burnt ends glaze.
Louis Tikaram from Stanley in Brisbane will give Sydneysiders a taste of his spice fragrant ramen — which'll use a mix of Cantonese and Japanese flavours, and Butter's fried chicken before Cincotta returns with a French dip ramen fried chicken sandwich. Finishing things up is LP's Quality Meats owner and Head Chef Luke Powell, who'll be doing a smokey small-good number.
Butter Surry Hills, Parramatta and Chatswood will all be plating them up, but each venue will only be making a limited number each day. Still, if you're fond of both ramen and fried chicken — and who isn't? — it's an easy way to pick what you'll be eating each month.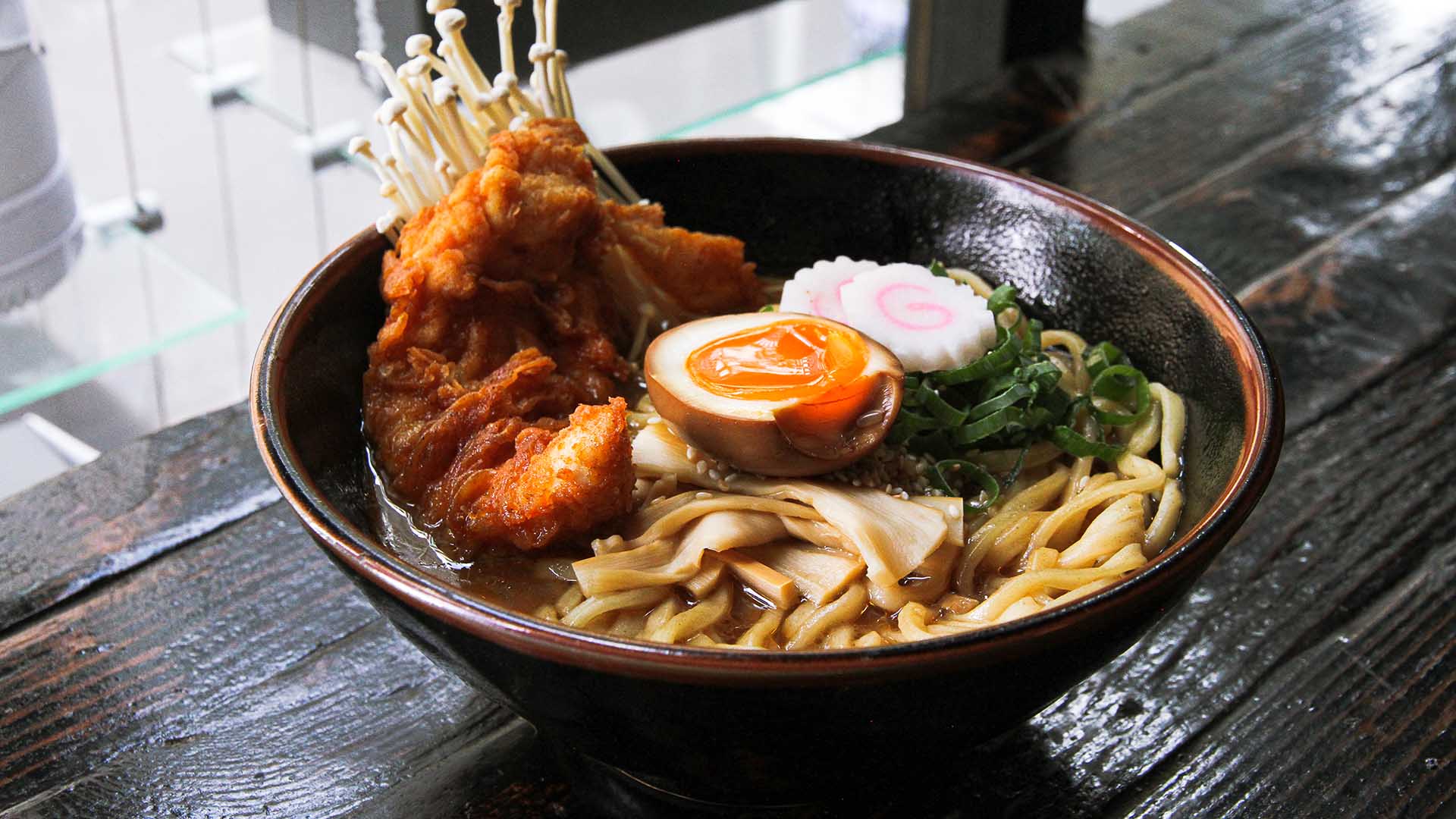 Food & Drink

Wednesday, October 20 - Thursday, December 1

About Time

Food & Drink

Friday, October 22 - Tuesday, November 30

Green Moustache Rooftop Garden Bar and Restaurant

Food & Drink

Friday, October 15 - Sunday, November 7

IIKO Mazesoba

Food & Drink

Saturday, October 9 - Sunday, March 27

Royal Botanic Garden Sydney

Food & Drink

Thursday, September 16 - Sunday, October 31

Dear Sainte Éloise
Food & Drink

Wednesday, October 20 - Thursday, December 1

About Time

Food & Drink

Saturday, October 9 - Sunday, March 27

Royal Botanic Garden Sydney