FOOD & DRINK
Banksia Bakehouse's Cube-Shaped Lamington Croissant Is the Next OTT Dessert You Need to Try
It's coated in dark chocolate and shredded coconut, and filled with dark chocolate coconut ganache and strawberry rose jam.
Whether you like them filled with jam and cream, or prefer plain cake all the way, the lamington is a perfect dessert. It's a piece of sponge cake covered in chocolate sauce and desiccated coconut — what's not to love? And, as excellent as it is on its own, it also fares exceptionally well when it's combined with other foods. Everything from lamington gelato to lamington milkshakes have already proven this fact, as has lamington-flavoured vodka, too.
The next creative take on this Australian favourite? A lamington-croissant hybrid — which, for lamington purists, is definitely cube-shaped. It now exists thanks to Banksia Bakehouse, which is serving them up from Monday–Friday in Grosvenor Place on George Street.
The bakery makes its lamington croissants in the same way as its regular croissants; however, in this instance, it cuts the pastry into a different shape with thicker layers. Then, once baked in its special type of cake mould, it is coated in dark chocolate and shredded coconut. It has to be — it wouldn't be a lamington otherwise. It's also filled with dark chocolate coconut ganache and strawberry rose jam.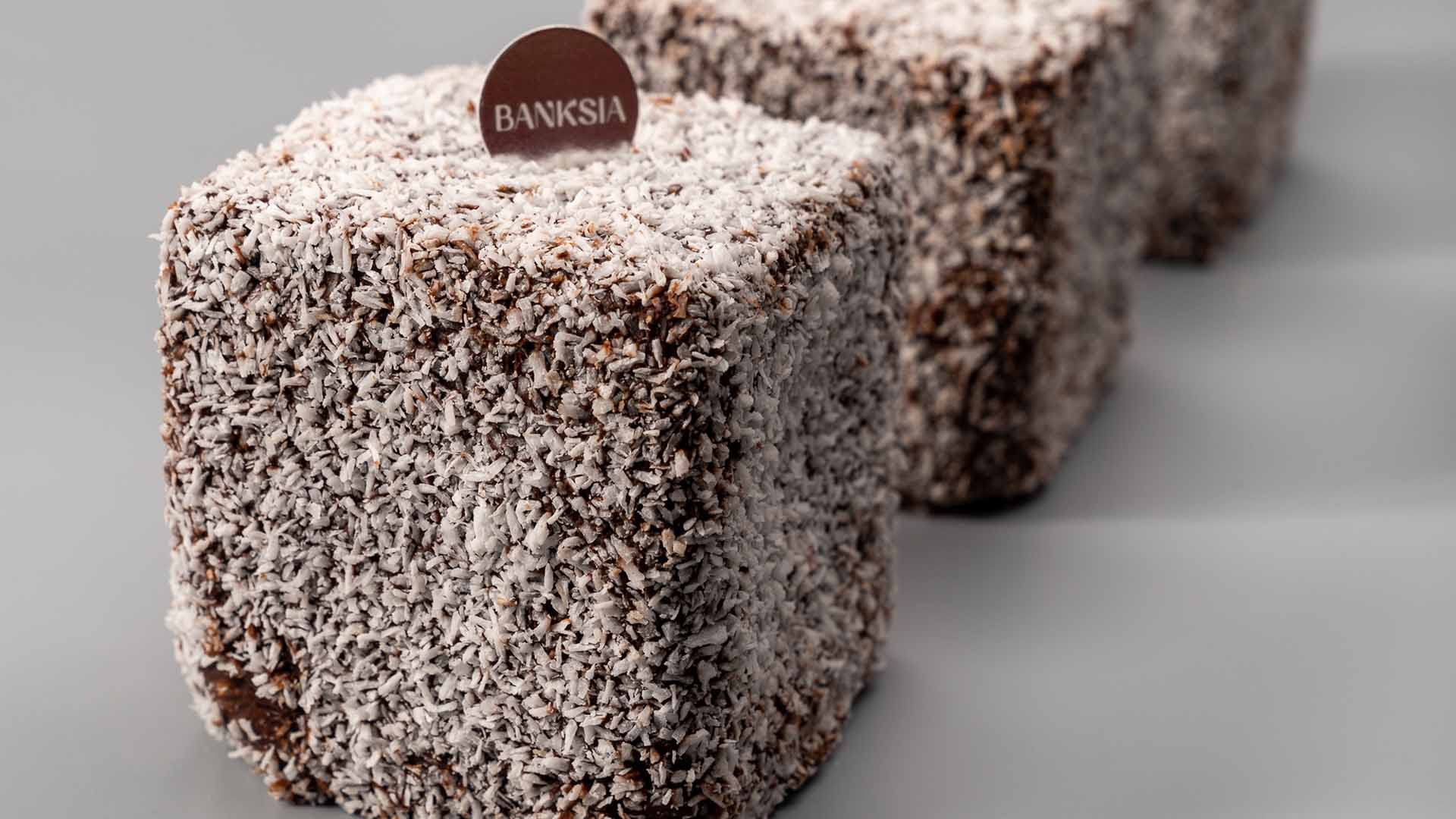 It takes time to concoct and perfect a hybrid dessert like this, so the lamington croissant has been in the works for a few months, and was originally only going to make its debut when Australia reopened to international tourists. But, to the delight of your tastebuds, it's available now.
"We wanted a unique interpretation of the croissant with a distinct Australian twist," explains Banksia Bakehouse owner Chris Sheldrick. "Since we opened in August 2020, we have created many special croissants using native Australian ingredients, which have been very popular. However, for this one we wanted something that was truly iconic."
Lamington croissants are available at Banksia Bakehouse, Grosvenor Place, 225 George Street, Sydney, from Monday–Friday.
Images: Tim Bradley.
Published on March 13, 2021 by Sarah Ward