Meet Philter, Sydney's Newest Beer from Young Henrys' Former Head Brewer
One of Australia's first female brewers, Samara Füss has a new, no-nonsense brewing project.
Sydney's ever booming craft beer scene is welcoming a new kid on the block — run by one of the original innovators in Australian craft beer. Samara (Sam) Füss boasts a 16-year career in the industry and is among the country's first female brewers, giving Sydney's newest brewery, Philter Brewing, a seriously experienced head start.
Starting out at Sydney Brewing — back when it was still Schwarz Brewing — and more recently holding the heavyweight title of head brewer and production manager of Young Henrys, Füss's rap sheet also includes founding member of Pink Boots Society and The Women in Beer Collective, as well as beer judge for the Australian International Beer Awards (AIBA) and Sydney Royal Show Beer and Cider Awards. There's no doubt this is a woman who knows her beer.
Philter Brewing is a distinct departure from the modern, graphically designed, trendoid beer logos that have become the norm in the wild world of craft. Instead, Philter is going for a "classic 1980s Australian aesthetic", which materialises in their first release, an extra pale ale — the simple white can highlights the brewery's name above a diagonal blue and gold streak. It's a pretty Fosters-like design, to be honest. There's no catchy brew name and no artsy description. Their slogan, "seductively beer" essentially gives the impression that the can contains, well, just beer.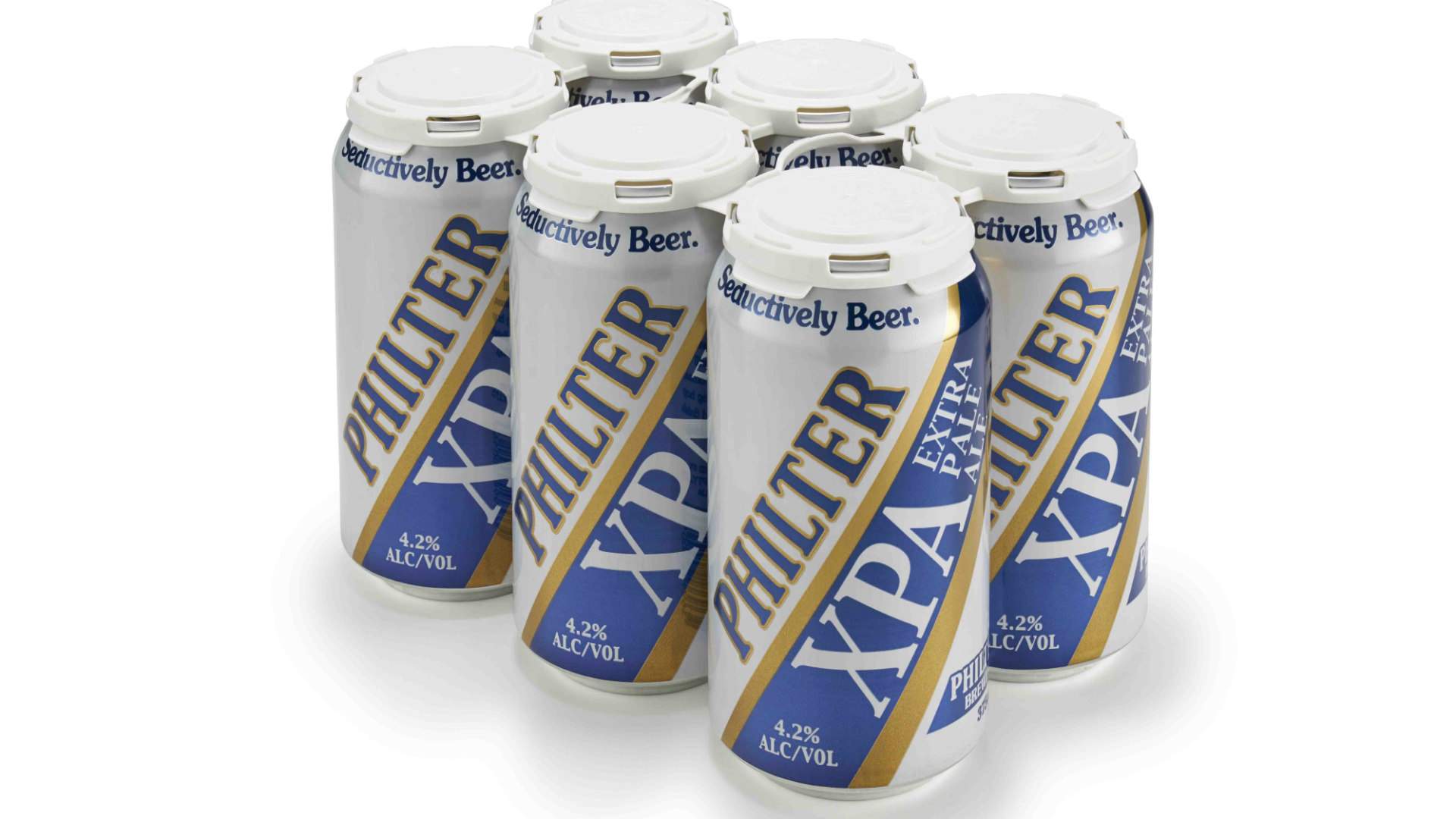 The unfiltered brew is naturally cloudy and overall easy drinking. It is meant to appeal to both craft beer lovers and those at the beginning of their beer journey, and, it would seem, also aims at steering away from the pretension the craft beer industry is often accused of.
The brand raises a good question of what exactly qualifies as craft beer — is it the ingredients, the brewing process, the size and scope of the brewery? Or is it the innovative brew recipes, the 'damn the man' attitude and pushing the boundaries of what a beer can be?
Punters can decide on the craftiness for themselves, as the Philter Brewing XPA is currently available at pubs and bottle shops around Sydney, including the bars at The Henson, The Lord Raglan, Bloodwood and The Cricketers Arms and the fridges at Bucket Boys, Beer Cartel and Camperdown Cellars. The team is also hoping to open their own brewery in the inner west come spring and will continue to contract brew in the meantime.