FOOD & DRINK
Eight Conveniently Located Restaurants and Bars to Hit Up in North Sydney
Find next-level cafes in lobbies and foliage-filled rooftop bars — all right by the harbour.
in partnership with

Do you feel like you've tucked into a meal and knocked back beverages at every place there is in Sydney? Even with new restaurants and bars opening around the city, it can be easy to stick to your comfort zone, heading to the same suburbs again and again. That's why, when you next want to shake up your routine, you should consider hitting up North Sydney — even if you are a local.
Located right by the harbour, North Sydney is a buzzing spot any day of the week. Of course, it's where a lot of people work a nine-to-five. But, more excitingly, it also has a bunch of places to eat and drink in — all within a short reach to transport, too. Keen on a brioche brekky jaffle? A Japanese-style hotpot? Or, what about a cocktail in a leafy rooftop bar? They're just three options on the menu — and three reasons that the area isn't just for residents and workers. That's why we've teamed up with retail, office and dining destination Northpoint to highlight eight cafes, restaurants and bars to add to your must-visit list — from your first cup of joe right through to post-work pints.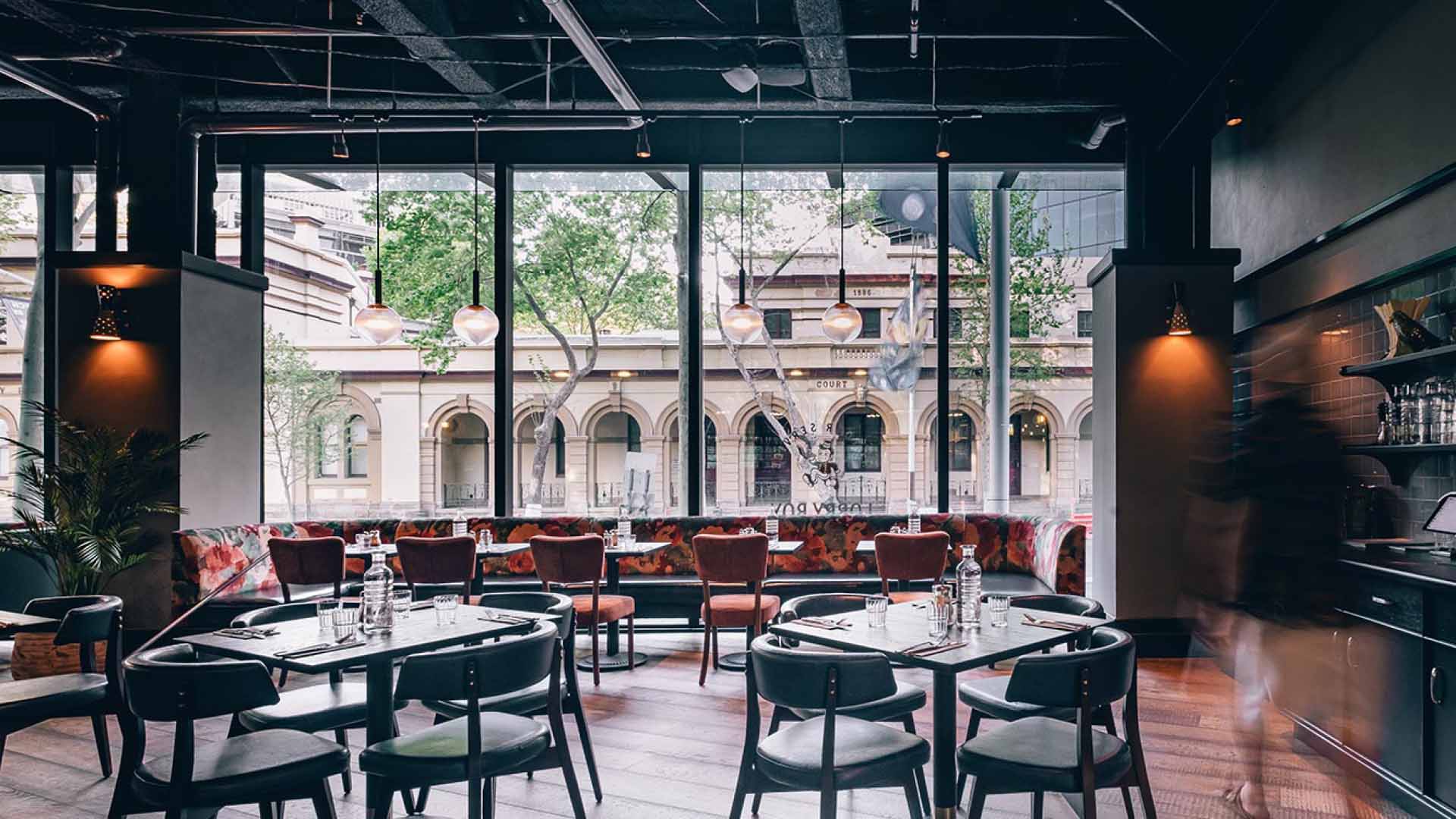 LOBBY BOY
One thing North Sydney isn't shy of is good coffee. Open since 2019, Lobby Boy — in Northpoint's lobby, naturally — is the latest venture from the team behind The Grounds of Alexandria, so you know you're going to get A-grade beans here. If you're after food first thing in the morning, the brekky bun stuffed with maple-glazed bacon, fried egg and roasted tomato is hard to beat. However, if you're here for lunch the spiced buttermilk chicken burger, squid ink spaghetti with blue swimmer crab and the schnitzel with mushroom and peanut butter sauce are also excellent options. It's a warm and relaxed space, designed to act as a chilled-out meeting place for the buzzing Miller Street office block above, as well as a great spot for a coffee catch-up with your mate who lives this side of the bridge.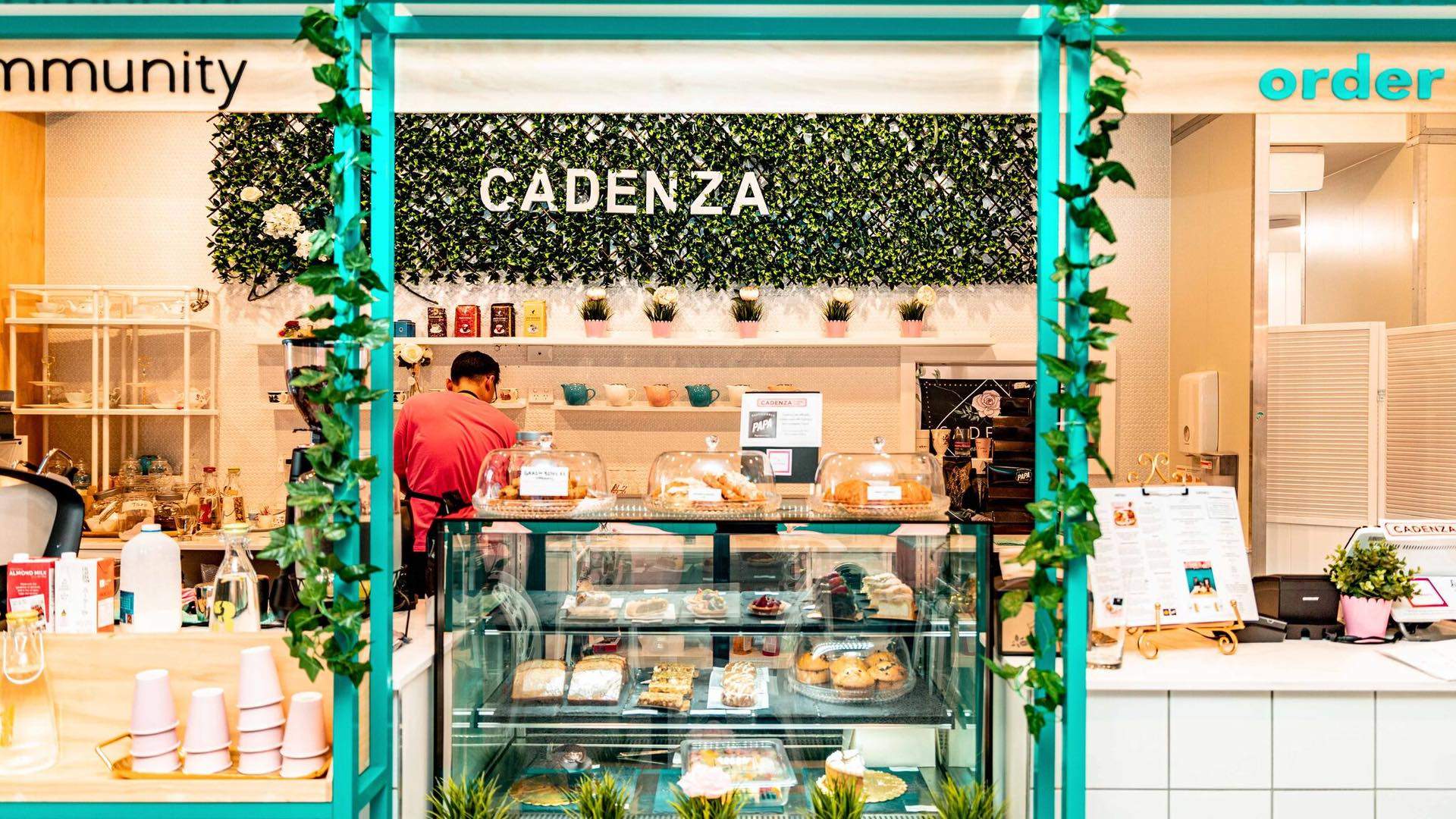 CADENZA FLORAL CAFE
Just a ten-minute stroll from North Sydney Station, Cadenza Floral Cafe was once a preserved flower store (hence the name). The space now serves up OTT Korean brunch fare, but it has kept the look and feel of its past occupant — think flower-lined, pink and turquoise walls, plus plush velvet pink chairs. Food-wise, a High Rise is a nifty option if you're indecisive. You'll get a few dishes stacked up like the finest high tea, including french toast or belgian waffles and a brown rice bowl of either bulgogi beef or grilled prawns and crab meat. Kimchi fried rice, sweet potato noodles and fried chicken burgers also feature on the menu.

GLORY DAYS
If it's great coffee and quality lunchtime feeds that you're after — with a focus on health-conscious bites and sustainably minded local suppliers, too — add Glory Days to your list. Run by south coast hospitality guru Aaron Crinis (Diggies Cafe, Dagwood Bar + Kitchen), it serves up cups of joe courtesy of Mecca, the obvious from Brooklyn Boy Bagels and Brickfields' pastries and sourdough. From the drinks menu, you can also opt for Tea Craft teas, Prana chai and Kombu kombucha (in ginger and lemon myrtle or raspberry and thyme flavours). Or, our pick: hot chocolates by Melbourne's Mörk, including one made with cacao, cayenne pepper and almond milk.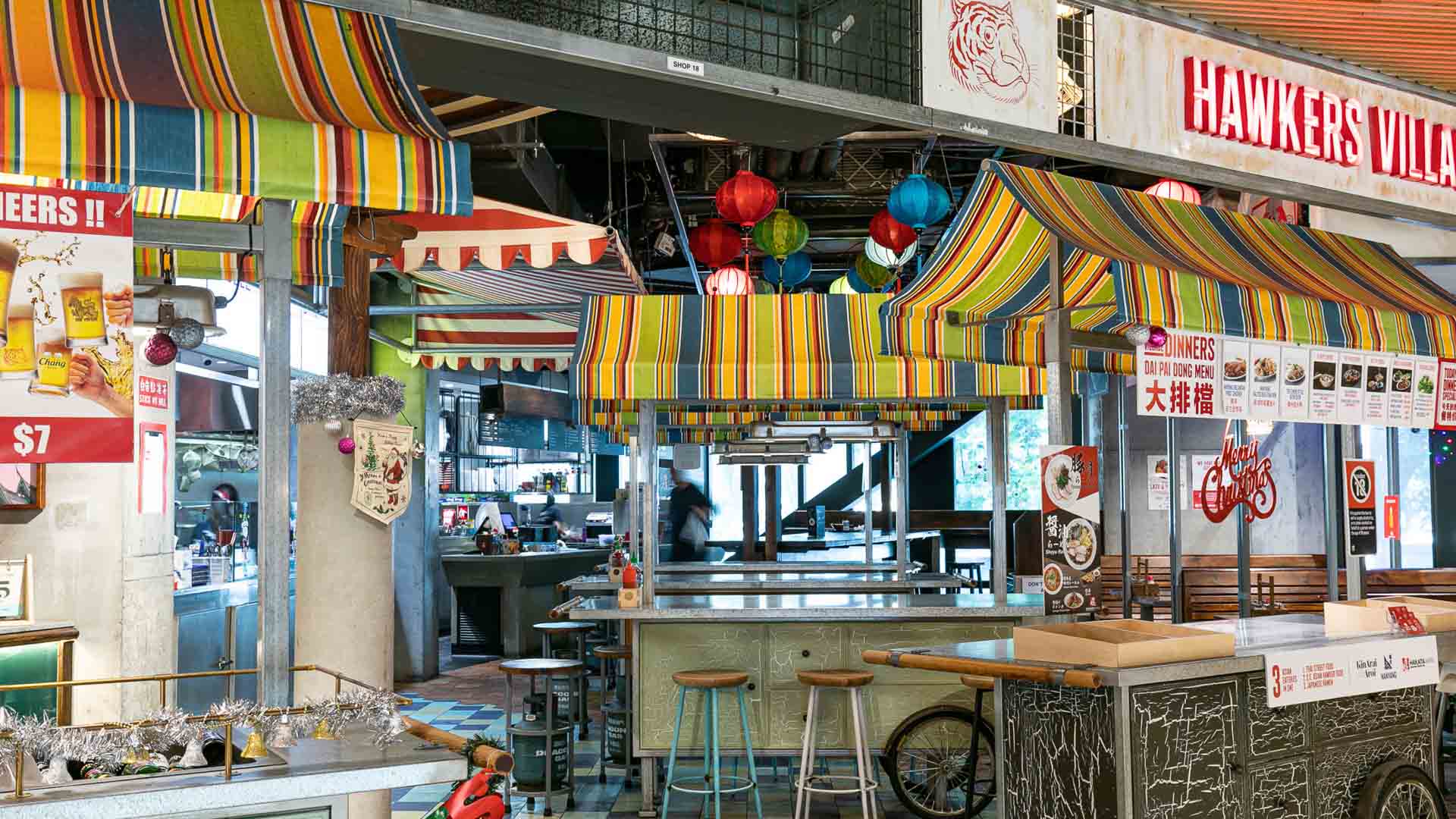 HAWKERS VILLAGE
Sometimes, a big bowl of ramen calls your name; however, as much as you're keen on soupy Japanese noodles, you'd also like some pad thai and roti, too. Yes, your tastebuds are hankering for a culinary journey that you can't often get in one place. Lucky for you, Hawkers Village inside Northpoint's Eat Street can take you on that trip. Set up much like a Southeast Asian street food market, the food court spot has different kitchens each focusing on a particular cuisine. So, there's no need to commit yourself to just one dish on your lunch break. Hawkers Village is also a great go-to if you're after a quick meal with mates. Say, you're keen on a curry but your bestie is after some nasi lemak, head here and you don't need to argue over who wins out.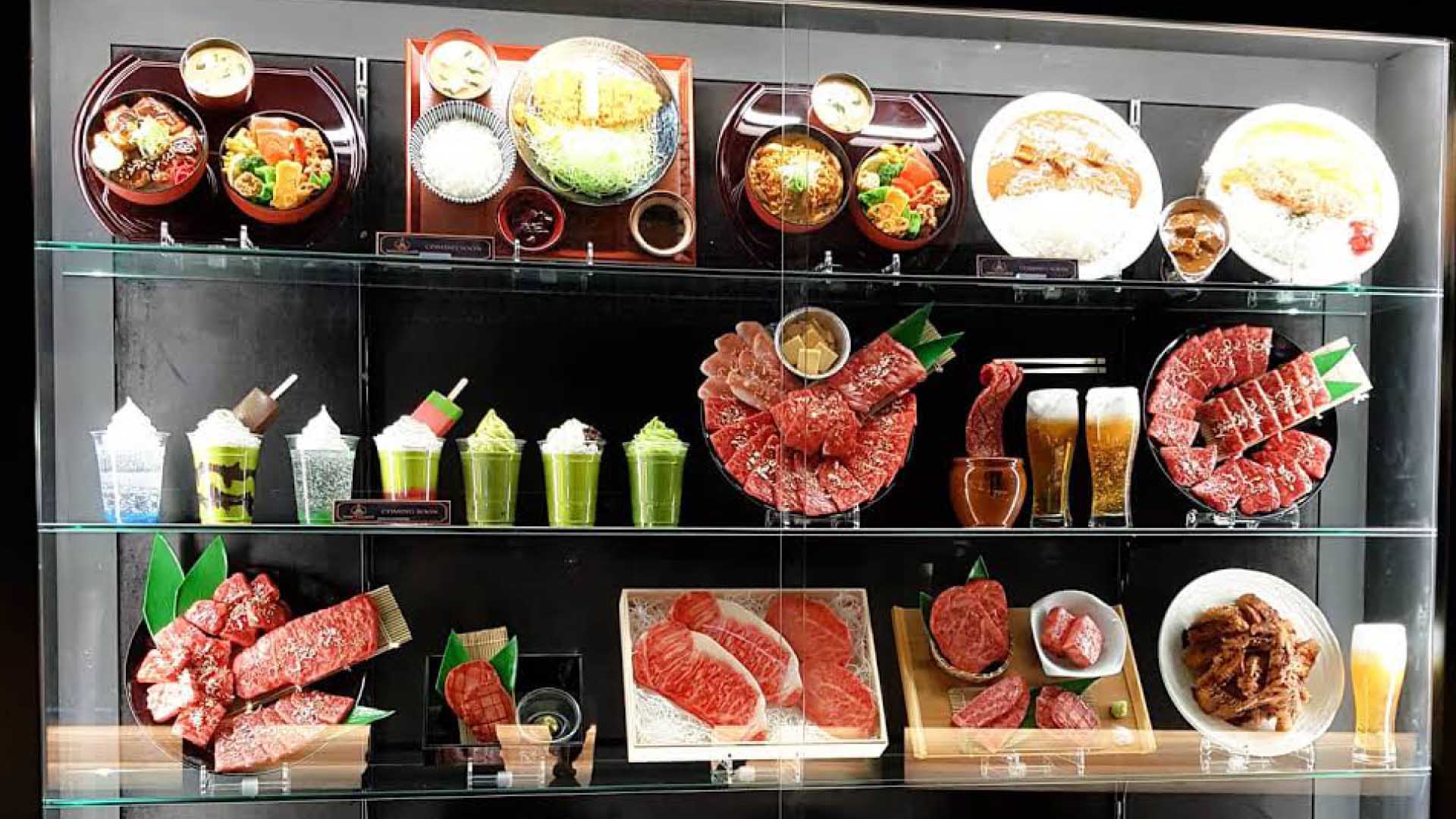 OMOTESANDO
Sure, travel plans to Japan have been put on hold, but that doesn't mean you have to miss out on the country's culinary delights. For now, Omotesando — Northpoint's newest dining addition — can take your tastebuds there, no plane ticket required. The Tokyo-inspired spot serves up sake and umeshu cocktails galore as well as a heap of tasty dishes. Keen to tuck into a yakiniku feast of grilled wagyu? Yep, you can get it here. It also has shabu shabu, so get ready for a Japanese-style hotpot. Or, you can pick between izakaya-style snacks like dry-curry karaage chicken, gyoza, takoyaki and more.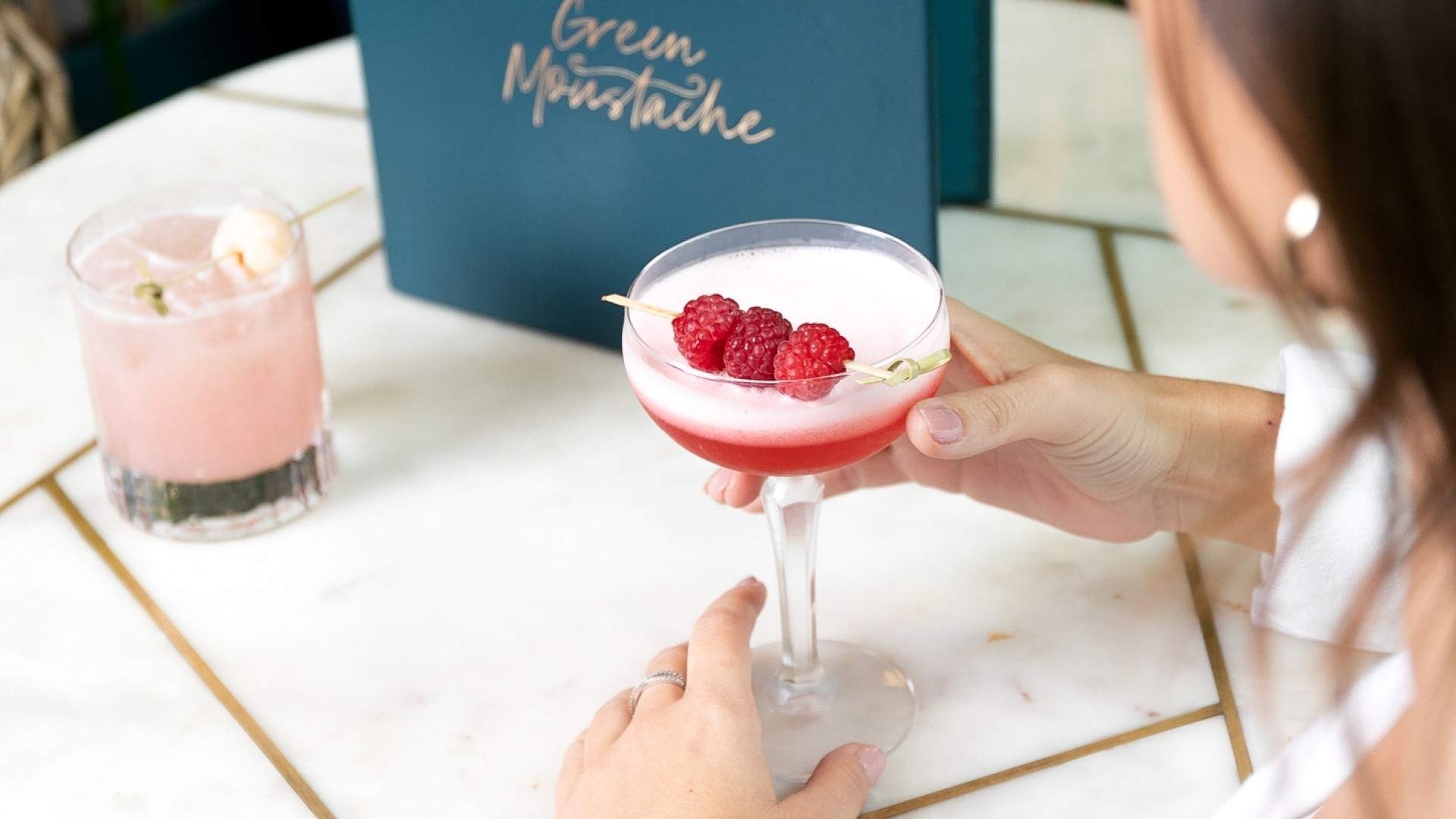 GREEN MOUSTACHE
Filling a bar with greenery has multiple benefits. Firstly, all that plant life is nice to look at. Secondly, it makes patrons feel as if they're miles away — even when they're right in the heart of North Sydney's buzzing city centre. That's what Green Moustache, Northpoint's rooftop watering hole, delivers. Well, that and an all-day menu from chef Peter Fitzsimmons (Chin Chin). Gnocchi with hand-picked blue swimmer crab, chilli and lemon and pumpkin katsu curry are among the highlights, but Tuesday afternoon's $1.50 oysters and the bottomless brunch on weekends should also whet your appetite. Then, order you and your crew a round of top-notch tipples. The drinks list is by way of sommelier Jake Johnson (Pony Dining Group). If you're after a cocktail, we recommend the Clover Club.

RYO'S NOODLES
You'll find the much-loved Ryo's Noodles hiding away in Crows Nest, on the border of North Sydney. The moment you step inside the ramen house, you'll feel as if you're in Japan. The butcher's paper decorated with kanji that adorns the walls helps, as do the lucky cats scattered around the place. This little slice of Tokyo serves up ramen as it should be: packed with flavour and in huge bowls, which, yes, you'll struggle to make it all the way through. There are a number of pork and chicken broths on offer; however, Ryo's number 8 — ramen in spicy hot flavoured chicken soup with roast pork, egg and shallots — is famous for a reason.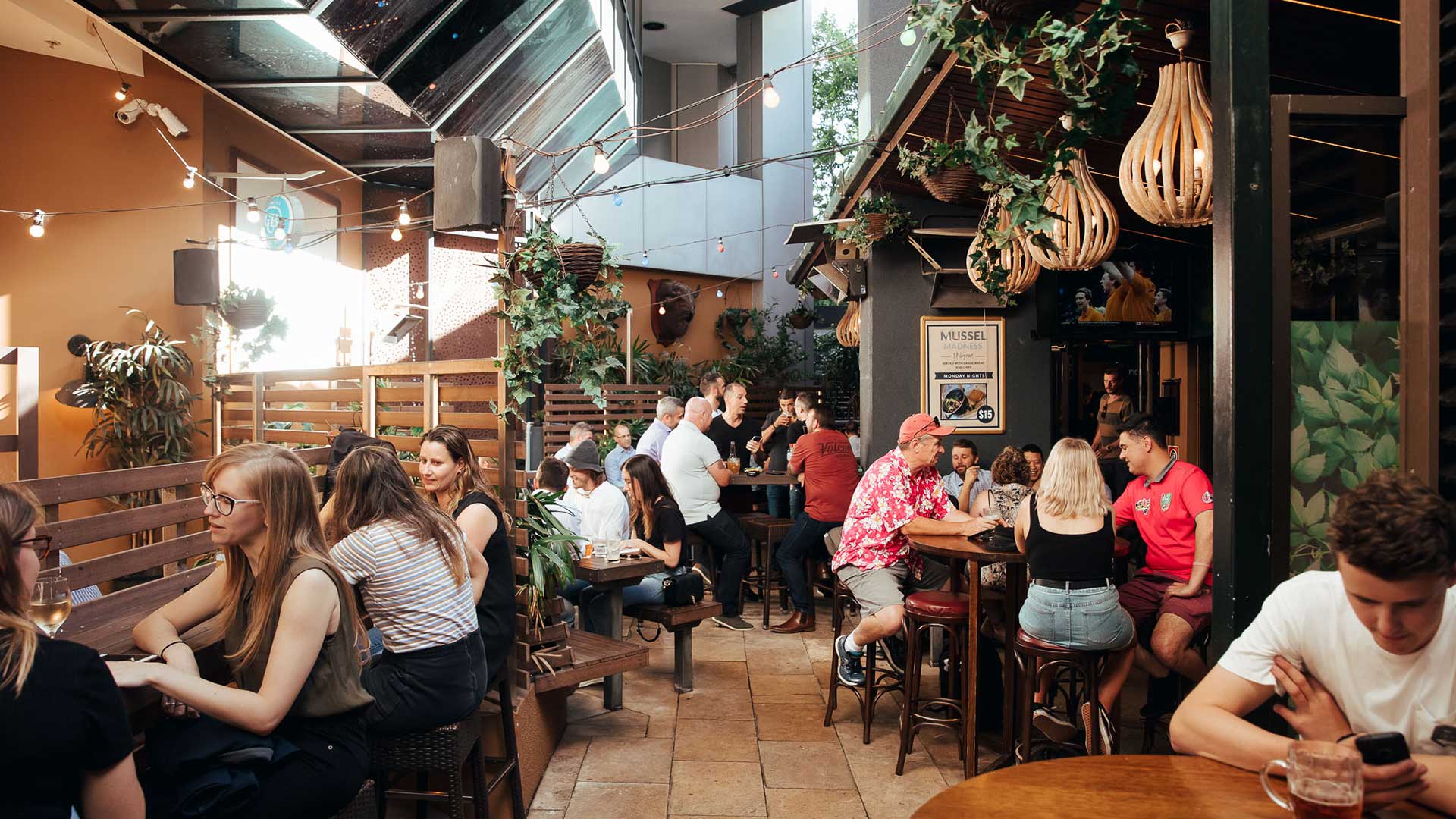 RAG & FAMISH HOTEL
You might've heard the Rag & Famish Hotel referred to as North Sydney's old-school pub, which isn't an exaggeration. A hotel has been on the site since 1860, so it's the oldest pub in the suburb that's still trading after a whopping 160 years. Since the 1970s, it's been run by the same family, too, but, thankfully, it's seen a revamp or two in its time. A favourite for live sports fans, it screens everything from cricket and basketball to whichever football code is in season. It also hosts weekly trivia nights, live tunes, roasts on Sundays and $15 dinner specials. It's also just a quick stroll to the train station, making it a good meeting spot — whether you're after a post-work brew, a classic pub feed mid-week dinner or a weekend session with the crew.

For more information about North Sydney's Northpoint, head to its website and Instagram feed.
Top image: Green Moustache
Published on December 18, 2020 by Sarah Ward