FOOD & DRINK
Five Ways You Can Transform Your Outdoor Space for Parties This Summer
Make your get-together feel extra special this summer.
in partnership with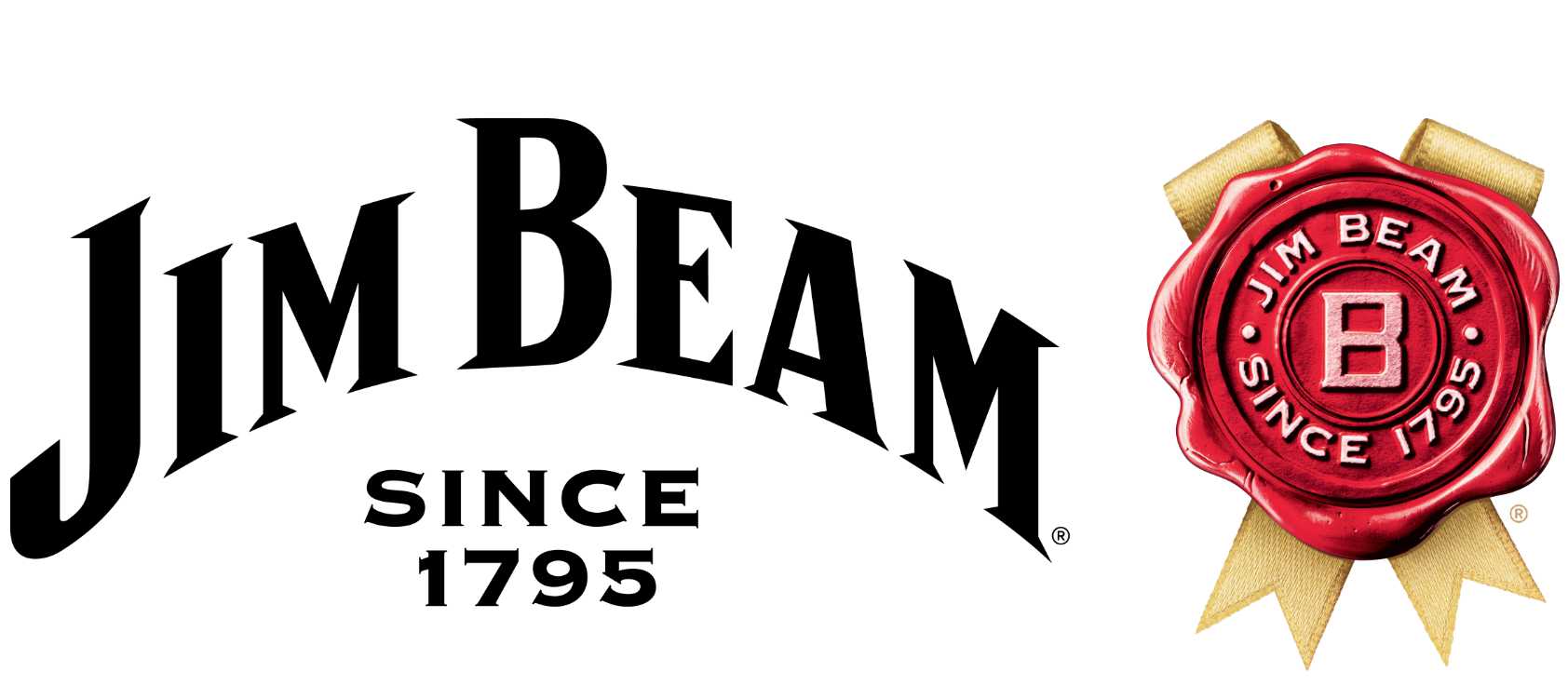 Summer is almost here and that means it's getting time to whip out the sunscreen and shades and get on the group chat to organise some al fresco hangs in the sunshine. Whether you've got a huge backyard, a compact garden or a decked out balcony, there are lots of ways you can transform your openair space for parties. Think makeshift performance spaces, themed dining where everyone pitches in a plate, or active games to get everyone into the summer spirit. To help you make the most of your outdoor space, we've partnered with Jim Beam to bring you a guide to transforming your backyard for parties and hangouts to remember this summer.

CREATE A MAKESHIFT OUTDOOR CINEMA
Each summer brings with it a new selection of romance, comedy and holiday flicks to catch at the cinema, but when you're looking to entertain your friends at home, there's a lot to be said for the old classics that bring us together. Impress your friends by upping movie night and transforming your outdoor space with a makeshift outdoor cinema. All you need is a good projector — which you can buy online or at most tech stores — and then set it up to shine on a wall or vertical flat surface away from other light sources, such as streetlights. Then, grab a cold one and some popcorn, and settle in for a night of quote-alongs and nostalgia bonding.

HOST AN AROUND-THE-WORLD FEAST
Just because you can't travel around the world right now doesn't mean you can't transport yourself elsewhere through the medium of food. Host an 'around the world' picnic where each of your guests brings a dish based on world cuisine. Think bratwurst from Germany, lasagne from Italy, sushi from Japan, chow mein from China, barbecued meats from the US and dosas from India. Then set up the food in different areas around the outdoor space and 'travel' from place to place with your tastebuds. You can even take it a step further and bring drinks from different countries too — for the US, try a Jim Beam with peach iced tea and soda, for example.

INVITE YOUR MUSO FRIENDS TO PERFORM
Every friendship group has a mate who loves to show off their skills on the guitar and can play a steady rotation of Oasis, John Mayer and Jason Mraz numbers. So why not take advantage of your mates' talents and invite all your muso friends to perform some classic sing-a-longs? They could even show off some originals, if they're that good. String up some coloured lights and get the drinks flowing and it'll feel like a real gig (just like old times). And, because it's your backyard, you get to mingle with the main act afterwards.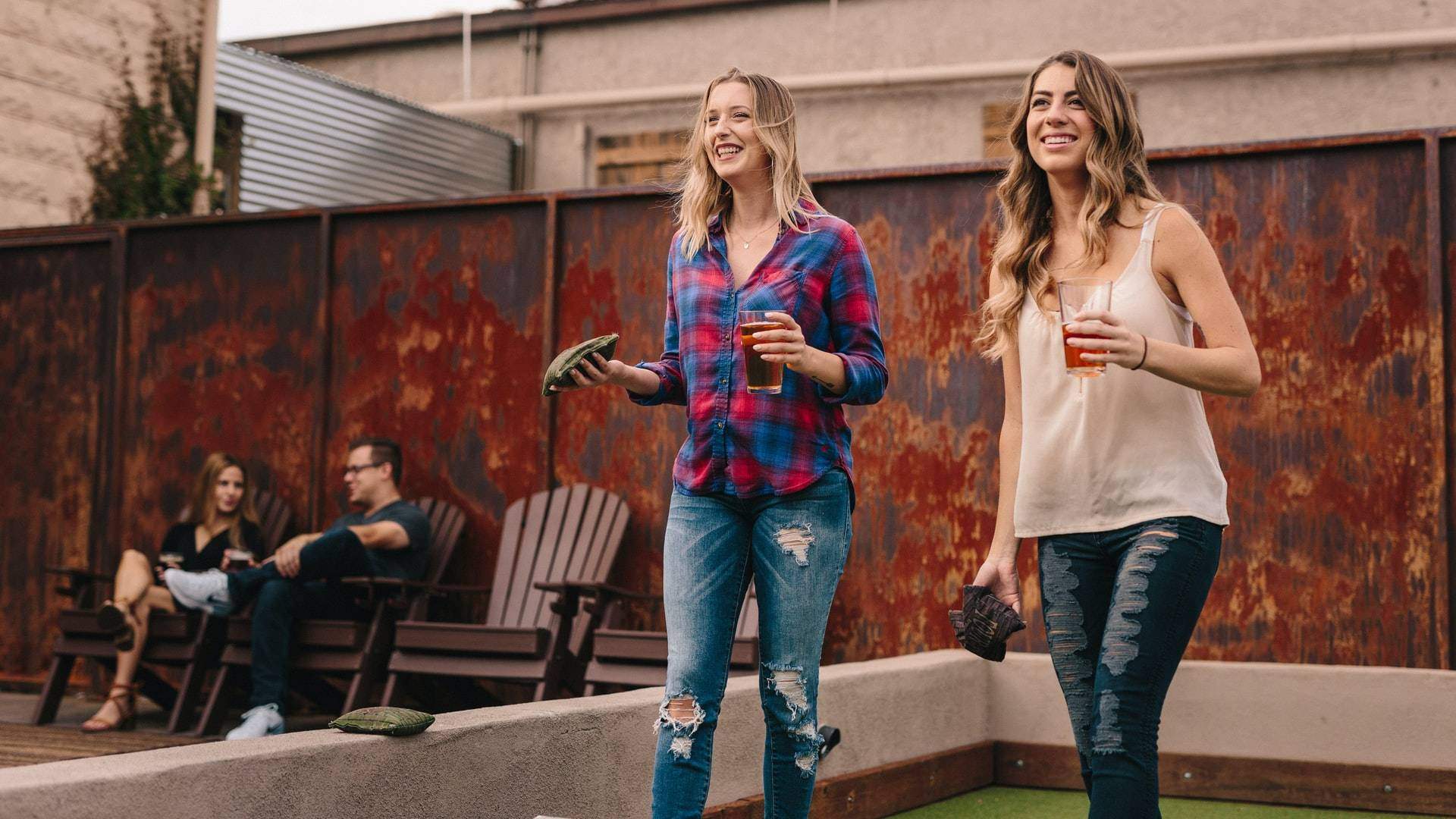 HOST A MINI OLYMPICS
Make up for the delayed 2020 Tokyo Olympics and channel the spirit of our finest green-and-gold athletes by hosting a mini version in your backyard. Get each of your guests to bring over a variety of games, including solo sports and team games — such as frisbee, cricket, bocce, basketball, table tennis and putt-putt — and arrange a tournament in your yard. You can even set up an obstacle course if you're feeling super energetic. Don't forget to provide some snacks for fuel and some drinks for good measure — then, let the games begin. After all, who doesn't love healthy competition between friends?

SET UP YOUR OWN TINY BAR
There's no better summertime classic activity than getting the mates round for a drink or two. Now imagine upping the game and playing bartender to your pals in a decked out tiny bar in the backyard. To help out in this endeavour, the global bourbon brand Jim Beam is currently running a competition to give away a fully stocked Jim Beam Tiny Stillhouse, worth over $20,000. The stillhouse includes bluetooth speakers, a mini fridge, four bar stools, an esky, bar mats, a Jenga set, a case of Jim Beam and Cola and a bottle of Jim Beam White Label. Enter here before Sunday, November 22 to get the party going.

Top image: Cottonbro via Pexels
Published on November 18, 2020 by Marnie Vinall