FOOD & DRINK
Camperdown's Old Hampshire Hotel Has Been Resurrected as the Lady Hampshire
Prolific Sydney publican Paddy Coughlan has transformed the hidden Camperdown gem.
Camperdown's Old Hampshire Hotel Has Been Resurrected as the Lady Hampshire
Prolific Sydney publican Paddy Coughlan has transformed the hidden Camperdown gem.
---
There's a crumbling, dinky old pub on Parramatta Road that you've probably driven past a hundred times. It's not on a corner, it's not particularly flash, and it's wedged between Ray's Outdoors and Istanbul on Broadway. But, as of midday today, Thursday, November 10, it's going to be Camperdown residents' new go-to local — the lord mayor of Chippendale's The Lord Gladstone has revamped one of the suburb's legitimately hidden gems: The Hampshire.
Playing partner pub to the Lord Gladstone, the Lady Hampshire (get it?) is the latest project from prolific Sydney publican Paddy Coughlan. Co-founder and ex-CEO of the Riversdale Group (The Vic on the Park, The Marly, Kinselas) and now founder of boutique Sydney pub company Bourke Street (The Glad), Paddy specialises in taking an underperforming pub and giving it new life, rather than building a brand newie. This time, it's Camperdown's long lost Hampshire, which has sat quietly closed for two years on Parramatta Road.
"I knew this pub was here, because I'd driven past it a hundred times and always wondered why it was closed," Paddy told us back in September. "I could see what was happening in Camperdown — to me Camperdown feels like Newtown now, whereas when I was growing up, Camperdown was a bit of a No Man's Land — it was like a thoroughfare to get to the city."
Paddy tracked down the Hampshire's owner and snapped the pub up. The biggest win? No one, especially the public, had looked at the pub for years. "Often times, ironically, it's easier to take a really bad pub or a pub that's closed because you don't have that worry about protecting any existing trade. You can really just go in with a clean slate," he says. "When you take over a pub that's trading, you know, there's a certain amount of customers that you want to remain customers. You end up trying to please everyone and you can't."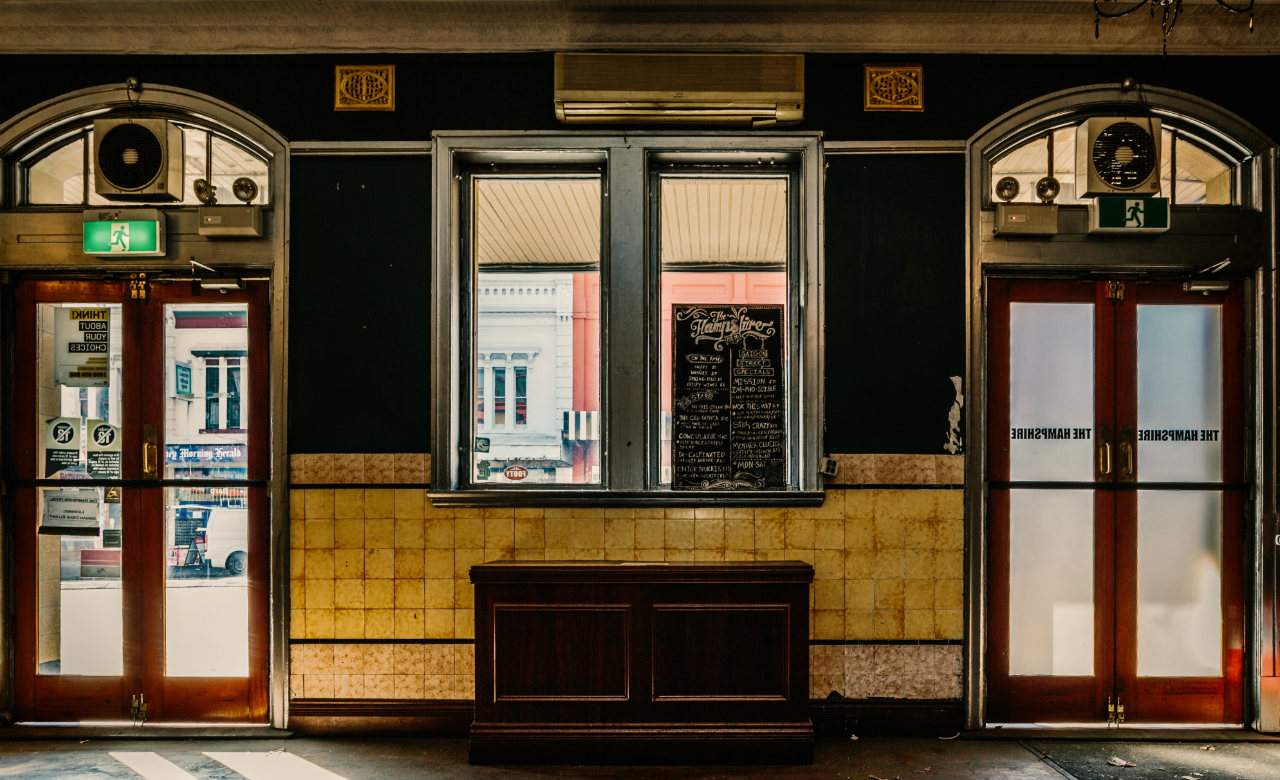 Design-wise, the Hampshire has undergone the same treatment as many of Paddy's pubs. "We just strip everything back and then try and find any features that are worth keeping." Bourke Street's a fan of the classic front bar and has kept the Hampshire's initial room as is, and the second room in the pub, which features two old fireplaces, will see Paddy bring some local street art to the space (and running the Glad and the Vic, he knows a Sydney street artist or two). "As all my mates are fucking sick of me talking about, I'm a big lover of graffiti and street art because I grew up with it."
Out back, the Hampshire boasts a great openair beer garden, with a big screen primed for AFL grand finals and Rabbitohs matches — something pubs like The Vic have become known for. Alongside a custom smoker for smoked meats on the weekends, Paddy plans to lower the shed roof to create a hanging kitchen garden.
Food-wise, the Hampshire will follow the lead of its predecessors, with classic pub grub done bloody well. Paddy's looking at featuring the Gladstone's signature schnitties and burgers on the menu — we suggested doing a Lady Burger a la Lord Burger, and we're claiming it if it ends up on the menu, Paddy. They'll go heavier on the tacos than the Gladstone, who feature three on the menu — Hampshire will feature possibly ten.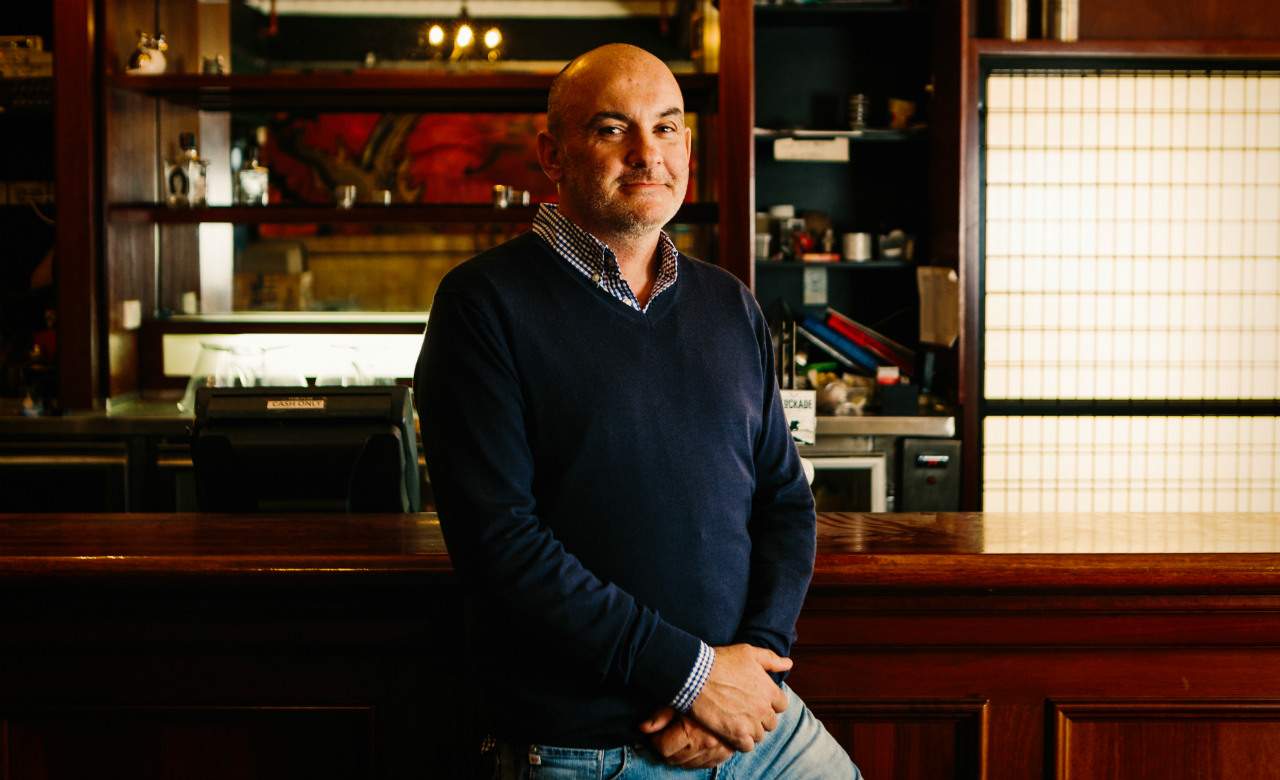 But how will the Hampshire stand out in a renaissance of pub grub? "My theory on that, and I say this to all our managers, is you can go to most pubs in Sydney who have a pub-style menu, if you just read the menu they all read exactly the same — they've all got a schnitzel, a burger, a steak, a couple of other things right? But it's how it's cooked is the difference." His main piece of pub grub advice? "Beware the heart-shaped schnitzel... No two schnitties should look the same."
Music lovers will be stoked to hear the Hampshire focus on live music, — Paddy's thinking Thursday, Friday, Saturday nights. Hopefully neighbours don't treat the Hampshire the same way they treated the Annandale Hotel, right up Parramatta Road. Importantly, Camperdown's outside the lockout zone, something that can't be ignored when you're opening a new pub in Sydney with a focus on live music.
"Sydney's in a weird time at the moment, socially, I think, you know, this whole lockout thing, with the State Government that we have," he says. "I really think we'll be looking back in ten years time and go, "Jesus, what the fuck was going on then? How did we let this government change the city culturally? I think it's a shame. But I think as a city we'll regenerate ourselves."
"I think there is so much unintended consequence from it, which happens when a decision's made in a kneejerk way, without being thought through ... But I think that makes it more important for venues to support art and support music, to give creative people an outlet, give them spaces to use, give them places to come and perform and just to hang out late at night."
The Lady Hampshire will open at noon on Thursday, November 10 at 91 Parramatta Road, Camperdown. For more info, visit their Facebook page. 
Images: Steven Woodburn.
Published on November 10, 2016 by Shannon Connellan