FOOD & DRINK
El Camino Cantina Is Set to Open Its Third Colourful New Tex-Mex Joint in Sydney
The 350-seat eatery will bring giant margaritas and a slew of Tex-Mex dishes to the Entertainment Quarter.
El Camino Cantina Is Set to Open Its Third Colourful New Tex-Mex Joint in Sydney
The 350-seat eatery will bring giant margaritas and a slew of Tex-Mex dishes to the Entertainment Quarter.
---
Sydney isn't lacking Mexican joints — we've recently acquired a new Chica Bonita in the CBD, Rosa Cienfuegos opened a permanent tamaleria in Dulwich Hill last year and Carbón is pumping out some great bottomless taco brunches in Bondi. But, still, it's set to get another dose of unapologetic neon-lit Tex-Mex when El Camino Cantina opens its third Sydney outpost in Moore Park in August.
El Camino already has spots in The Rocks and Manly — and now Brisbane and Melbourne, too — and is part of Rockpool Dining Group, which also owns Sake, Rosetta, Burger Project and, of course, Rockpool Bar & Grill. If you've been to the venue already, you'll know this casual dining venue is loud and filled with over-the-top with giant cocktails, rock 'n' roll jukeboxes, lively Tex-Mex fare.
The new El Camino — which will be located opposite Fratelli Fresh in the Entertainment Quarter — will consist of a rowdy 220-seat neon-lit dining room, as well as an outdoor area that has room for another 130 to spill out around the restaurant.
Slushie machines signal big nights and brain freezes. El Camino's margaritas come in multiple sizes — including many renditions, including a tropical Red Bull flavour, which really says it all. Other options include a host of beers from near and far, and a sizeable collection of mezcals and tequilas.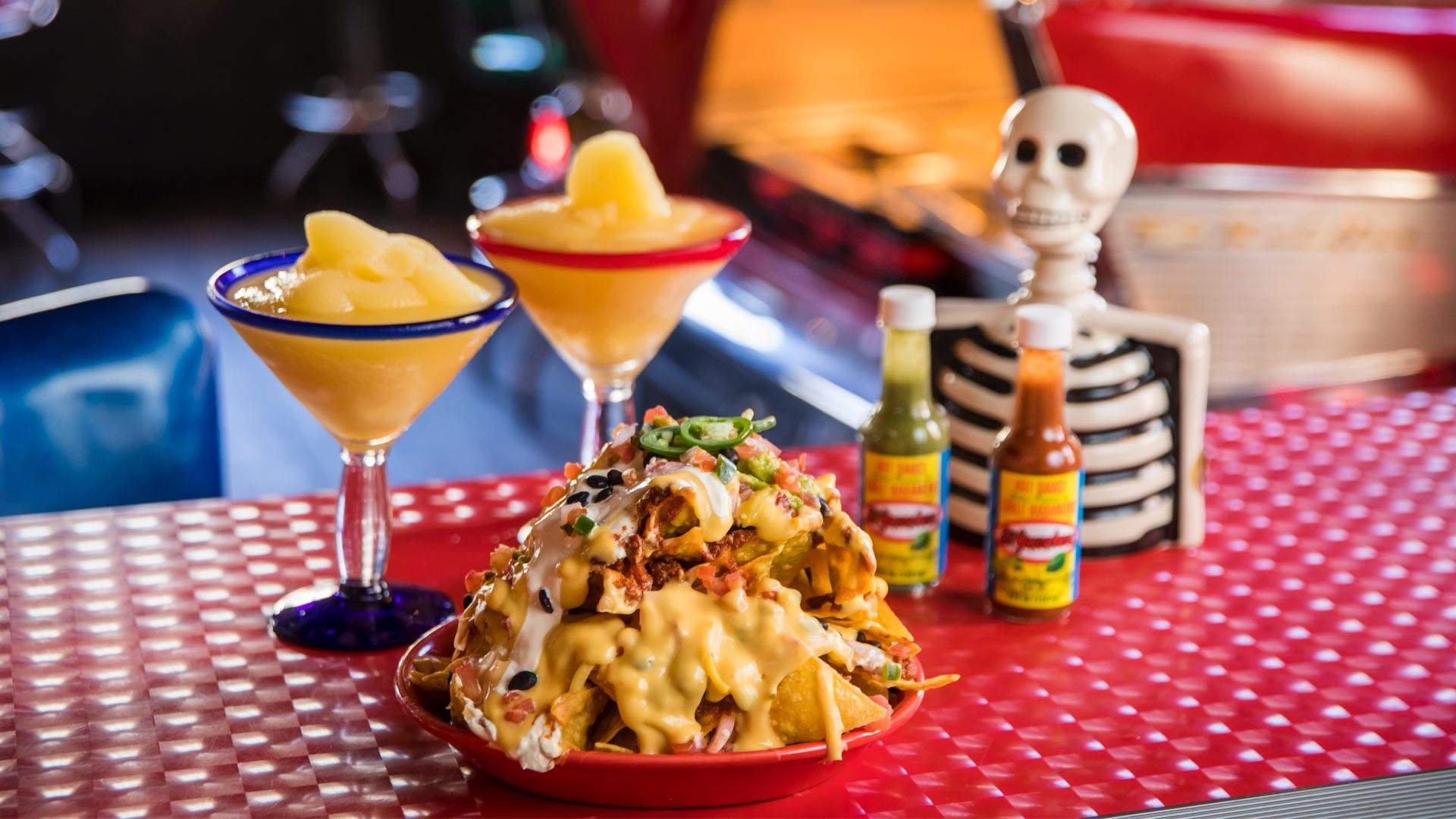 The food lineup is as fun and casual as the drinks. Think fiery buffalo wings, sizzling fajitas, plump burritos, soft shell tacos loaded with punchy flavour combinations and unlimited complimentary corn chips and salsas. We're hoping this some of Manly's daily specials — like ten-cent wings and $2 tacos — make it to this venue, but that is yet to be confirmed. Given its location, it'll make a good option if you're heading to a gig at the Hordern or maybe a game at the SCG.
El Camino Cantina will open on Upper Bent Street at the Entertainment Quarter, Moore Park in August. We'll keep you updated on an opening date.  
Images: El Camino Cantina Manly by Tom Ferguson.
Published on June 25, 2019 by Libby Curran