FOOD & DRINK
Where to Get Oysters Under $2 in Sydney Every Day of the Week
Whether it's Monday morning or Sunday afternoon, here's where you can find oysters for pocket change.
Where to Get Oysters Under $2 in Sydney Every Day of the Week
Whether it's Monday morning or Sunday afternoon, here's where you can find oysters for pocket change.
Oysters are the post-noon equivalent of ordering avocado on toast — your tastebuds will thank you but, most of the time, your wallet will not. Thankfully, Sydney has plenty of deals on the pearly treasures floating around so, if you do some clever planning, you can eat them every day of the week without blowing your budget.

MONDAY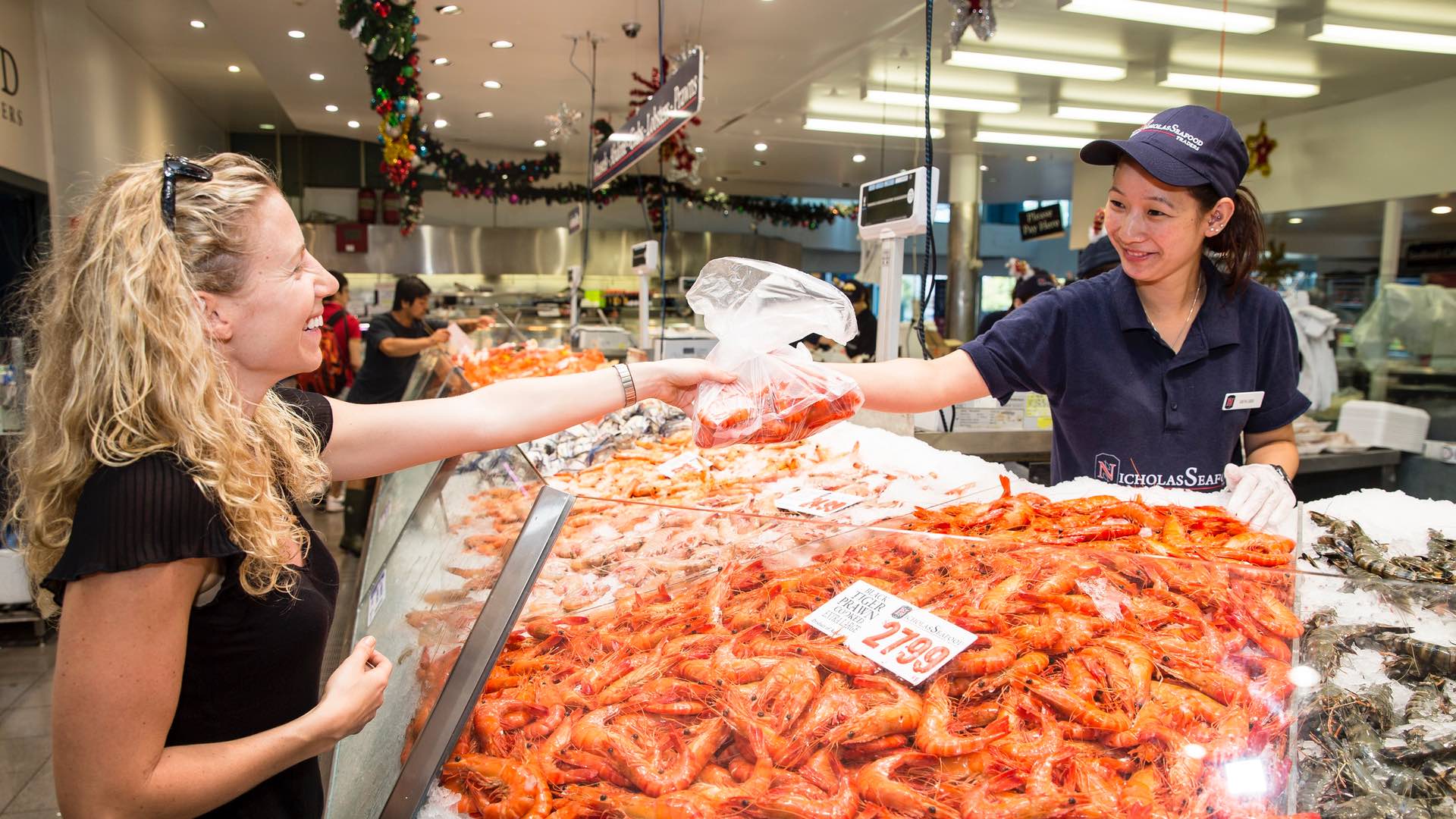 What's the deal? Cheap oysters straight from the source.
This is the freshest place in Sydney to eat oysters — and it's a must visit if you're an oyster fiend. Prices fluctuate depending on the day and the catch, of course, but you should be able to nab some for less than $2 a pop. For example, at the time of writing, a dozen medium Sydney rock oysters were going for $15.90 at Claudio's, and $18.90 at De Costi (which works out to be $1.35 and $1.60 each, respectively). Be fancy and get oysters on your lunch break.

TUESDAY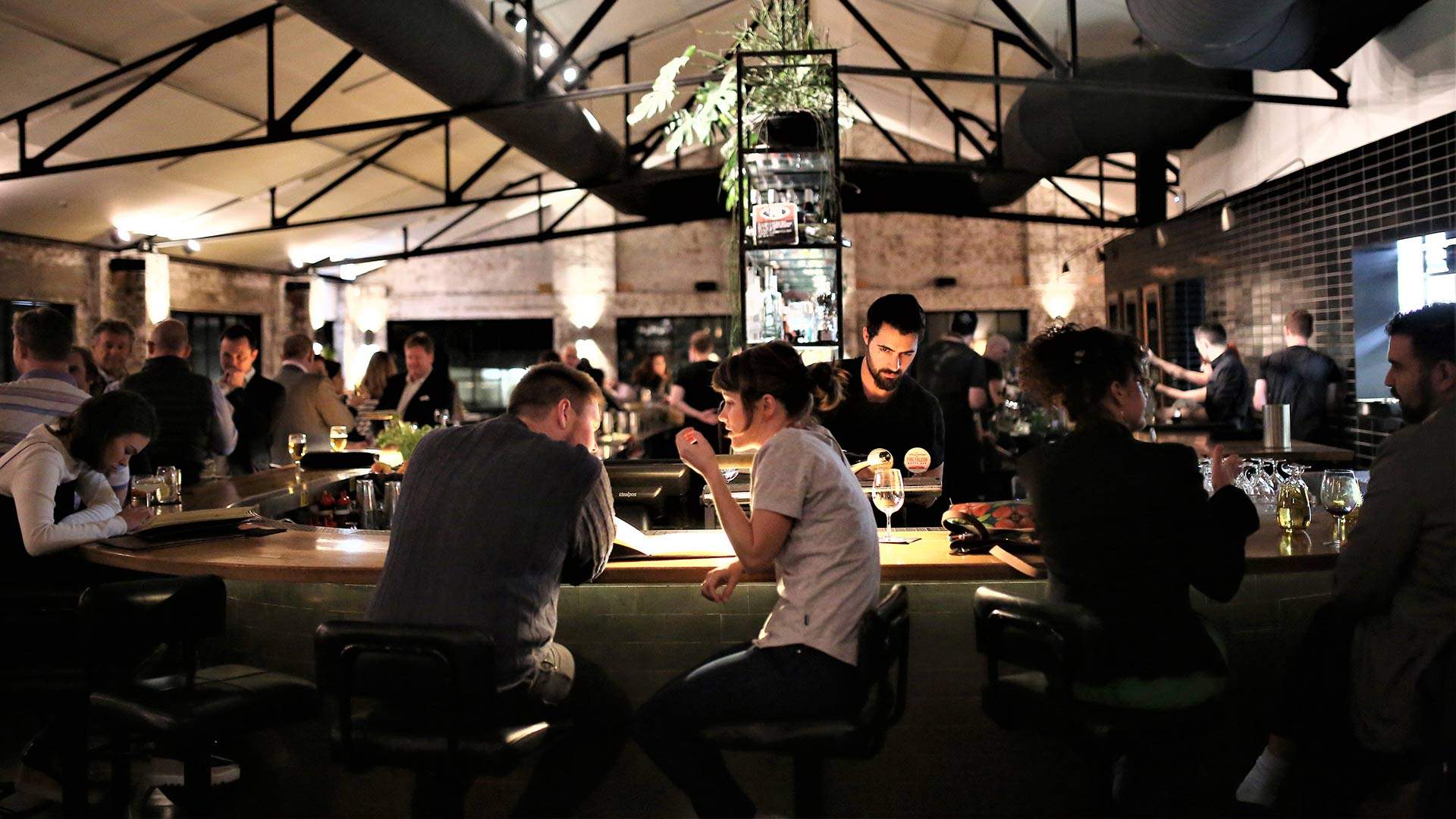 What's the deal? $2 oysters between 5pm and 6pm, Tuesday to Saturday.
If you're up for a night of indulgence, $2 oysters at Wolloomooloo's Riley Street Garage is the best place to start. Perch at the giant brass island bar between 5pm and 6pm and witness the oysters being freshly shucked while you peruse the expansive share-style menu. Choose between the restaurant's signature smoky soy truffle dressing or au natural. Or do a mix — they're only $2, after all (which is half-price).
GRAIN AT THE FOUR SEASONS, CBD
What's the deal? $1.50 oysters between 5pm and 9pm.
We don't know what your Tuesday evening are usually like, but slurping oysters and sipping champagne in a five-star hotel sounds like a pretty good one. Even better, at Grain Bar at the Four Seasons between 5pm and 9pm, the oysters are $1.50 and a glass of Louis Roederer is $15, so you can live the luxe life for less.

WEDNESDAY
What's the deal? $1 oysters between 5pm and 7pm.
If you haven't checked out western Sydney's new dining precinct, this is a pretty good reason to do so mid-week. The Paper Mill — which has taken over a heritage building on the banks of the Georges River — does one-buck oysters from 5–7pm which happily coincides with its happy hour, so you can get beer, wine and spirits for just $7. Afterwards, you can have dinner at one of the precinct's eateries, like Neapolitan-style pizza place Georgies and Charcoal Joe's Lebanese-style chicken. Or skip streat to the sweet stuff at the dessert bar.
What's the deal? $1.50 oysters between 6pm and 7pm.
Beat the hump-day slump with some post-work treats at Sydney's premier oyster bar, The Morrison. Head there at 5pm for $6 happy hour drinks (until 7pm) and prepare for the $1.50 oysters to kick in between 6pm and 7pm.
What's the deal? $1 oysters from 5pm.
Don't miss the opportunity to down cheap oysters by the beach at Manly Wine on Wednesdays. From 5pm, you can pull up a seat on the footpath, watch the waves roll into Manly Beach and even get $7 drinks up until 7pm.

THURSDAY
What's the deal? $1 oysters all night.
Seeing as The Roosevelt has big mid-century New York vibes, it seems only fitting that it has a mid-week oyster offer. Each Thursday you can snag freshly shucked oysters for $1 all night long alongside a sweet 20 percent off champagne and Laphroaig whisky. Plus, if you get there before 6.30pm, martinis, negronis, daiquiris and some snacks are just ten bucks.
What's the deal? $1 oysters from 6pm to 7.30pm.
Not to be outdone by The Roosevelt, Darlinghurst institution Eau de Vie offers $1 oysters from 6–7.30pm each Thursday. In true Eau de Vie-style, whisky makes an appearance with a dropper of Laphroaig10 single malt served up for seasoning to give the salty morsels a smoky kick.
What's the deal? $1 oysters from 6pm.
You're really spoilt for choice in the inner eastern suburbs on Thursday nights as The Tilbury also does $1 oysters all night. The Woolloomooloo pub serves Sydney rock oysters with a shallot vinegar — and considering they are usually $4 each, this is a bit of a bargain. You can pair it with a $12 glass of sparkling rosé for $12 (or a bottle for $55).

FRIDAY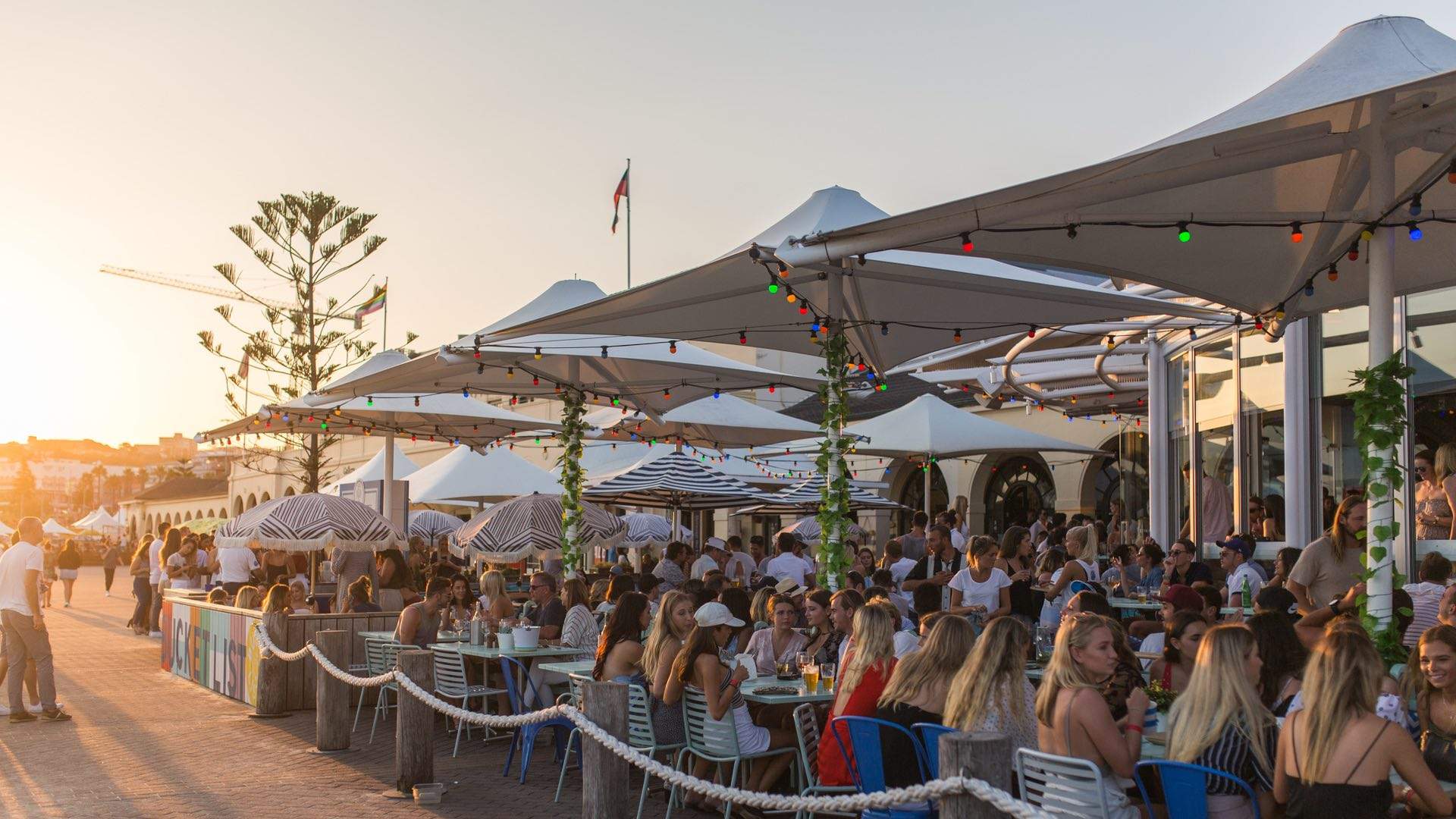 What's the deal? $2 oysters all day.
What says 'Aussie summer' more than picnic tables, unbeatable beach views and buckets of Coronas? The Bucket List has long been a venue of choice for an afternoon sesh in the sun — and with $2 Sydney rock oysters on offer all day, there is really no other place you should be on a fine Friday afternoon (certainly not work). Plus, spritzes are just $10 and a DJ livens the place up from 4pm.

SATURDAY
What's the deal? $1.50 from 5–7pm Wednesday to Saturday.
There are a few ways in which this unassuming local wine bar is European-inspired: the drinks list is curated, the food is displayed in a glass cabinet and served quick and share-style and, regardless of the day, there is a tasty bargain to be caught. From 5–7pm every day (except Sunday) Black Bottle serves up oysters for $1.50 each which you can enjoy over $15 carafes of fiano.
What's the deal? $2 oysters all night.
As if the fact that Maybe Sammy was just named one of the best bars in the world wasn't enough reason to give the bar a visit on a Saturday night, its $2 oyster special will be. Plus, it does $5.50 mini martinis from 4.30–5.30pm.

SUNDAY
What's the deal? $1 oysters between 12pm and 4pm.
On Sundays you're invited to a long lunch at The Charleston — and to take full advantage of its oyster deal. From midday, the Glebe cottage restaurant lets you order one-buck Sydney rock oysters with the purchase of any drink. It runs until 4pm but, beware, they may sell out before then. Best do an early lunch.
Published on October 16, 2019 by Melanie Colwell