If Your Relationship Is Based on Loving Fried Chicken, Take Note: KFC Is Bringing Back Its Wedding Service
To go in the running to get hitched Kentucky-style, you'll need to propose using the fast-food chain's onion rings.
No one wants to get married, then feel like they need to add more spice to their relationship. But if you've always wanted to tie the knot with help from some secret herbs and spices, there's a solution. Don't just pick up some KFC for your nuptials — get the fried-chicken chain to throw the ceremony for you, all thanks to the return of KFC Weddings.
So, you've found that special forever someone — someone who deals with your drama, puts up with your quirks and shares your passion for all the important stuff, like, say, finger-lickin'-good chook. Clearly there's just one thing left to do, and that's to seal the deal at your very own official KFC nuptials. After cooking up an idea we never knew we needed and launching its own wedding service in 2019, the chain is back at the romance game again.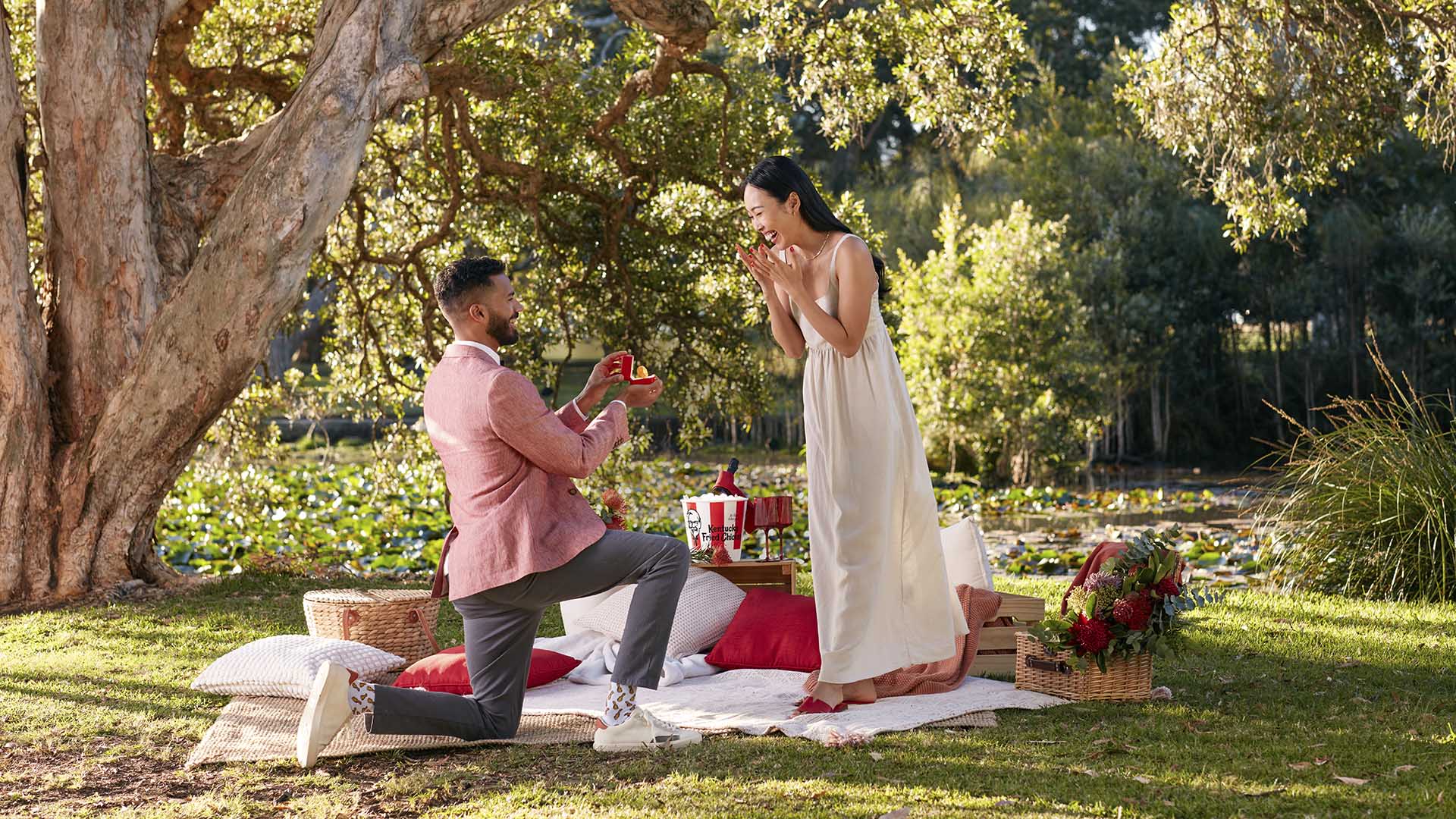 Fried chook obsessives across Australia now have another opportunity to get hitched via KFC's unique service; however, there is a caveat: you must propose using the Colonel's wares. The brand has brought back its weddings to promote its new BBQ onion ring burgers, and it wants you to pop the question using its onion rings as rings. The burgs feature two onion rings, so that's one for you and one for your other half.
All couples are invited to apply, as long as you're both over 18. There's just one wedding up for grabs this time, which you can try to score by going to KFC, getting a BBQ onion ring burgers, proposing using its onion rings and taking a snap to prove it. You'll also need to provide a 15-second-long video that introduces you and your partner, and sum up your need for a KFC wedding in 100 words.
There's no time to waste — if you want to be the lucky duo that gets a call-up, you need to enter before Monday, November 27.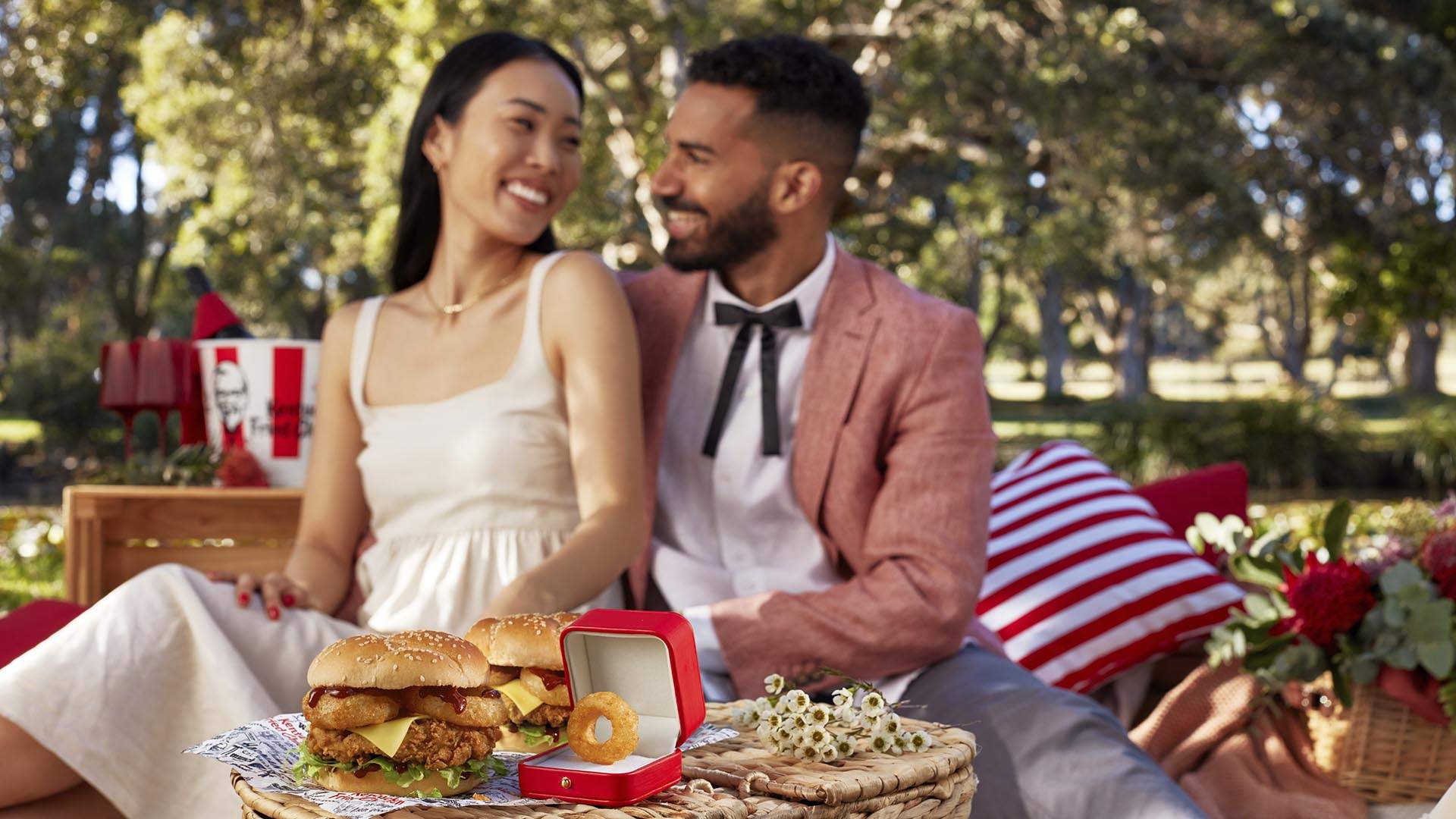 So what's involved in the ultimate KFC nuptials, you ask? Well, you can bank on KFC theming via a KFC stylist, KFC chicken for catering thanks to a KFC food truck, and also a budget to take care of a venue, entertainment and photos. All up, the prize is worth $80,000, and you'll need to get hitched within 12 months of winning.
We can only hope the bride will be throwing buckets instead of bouquets, and that there'll be plenty of wet wipes to go around.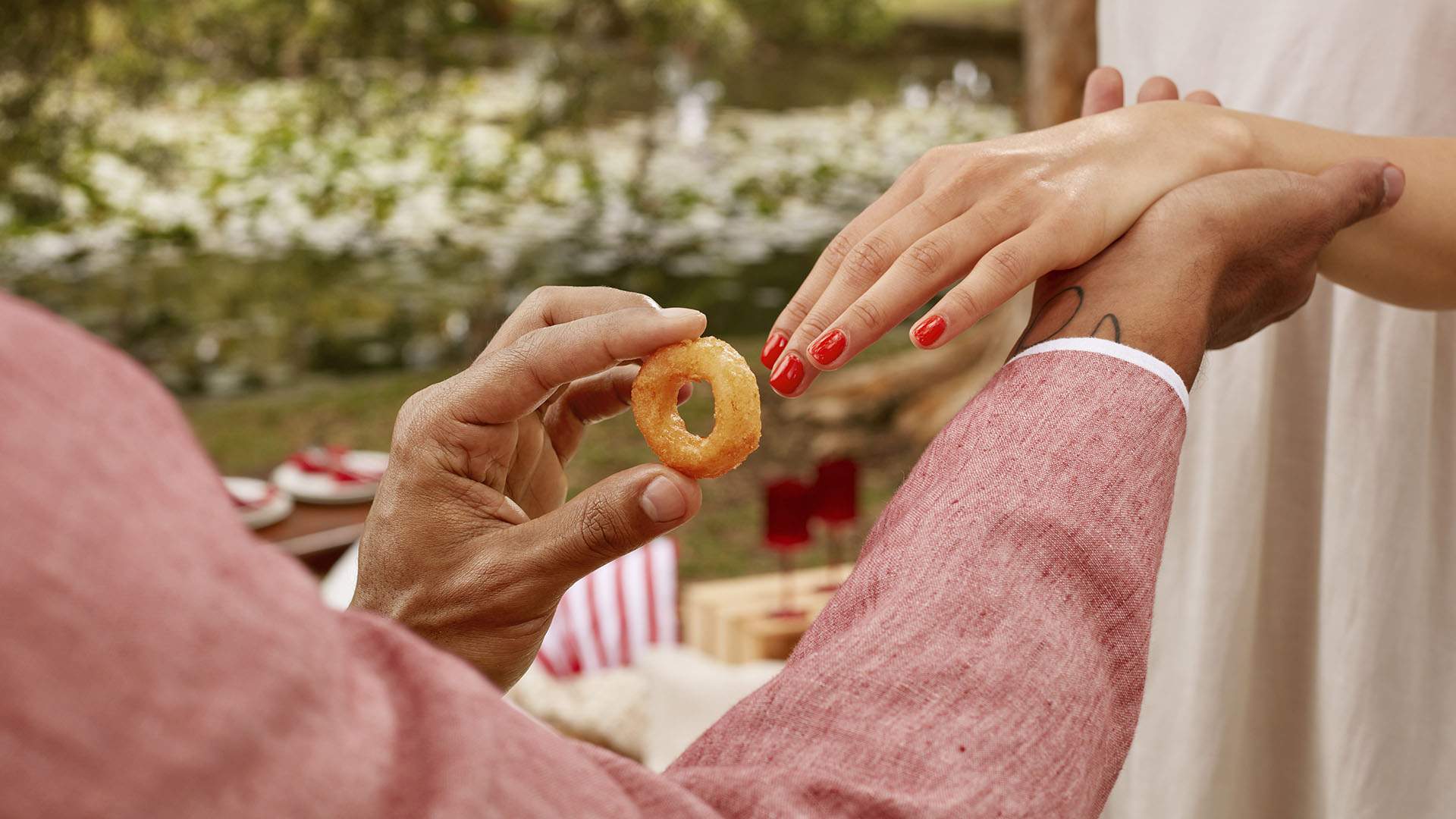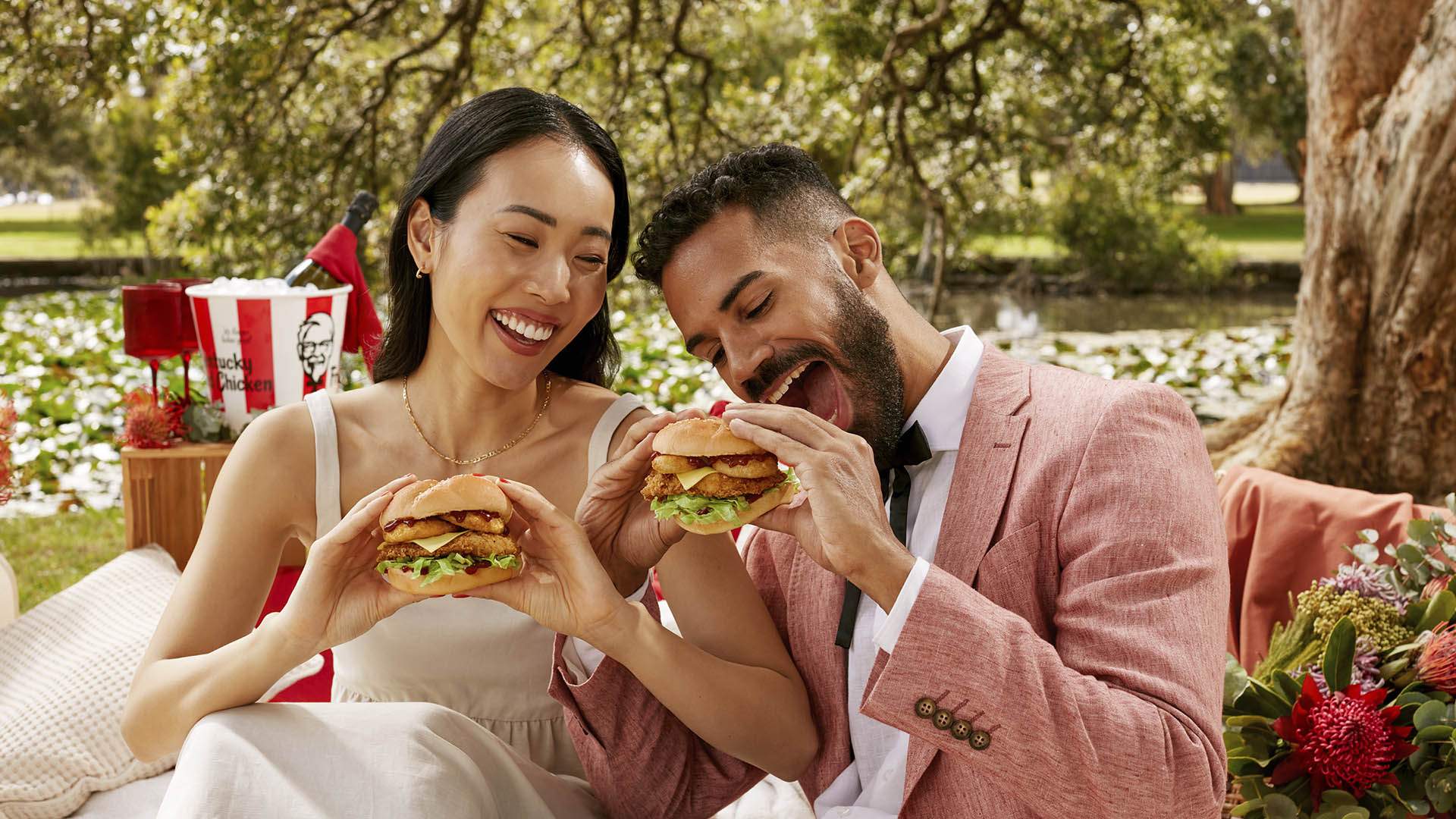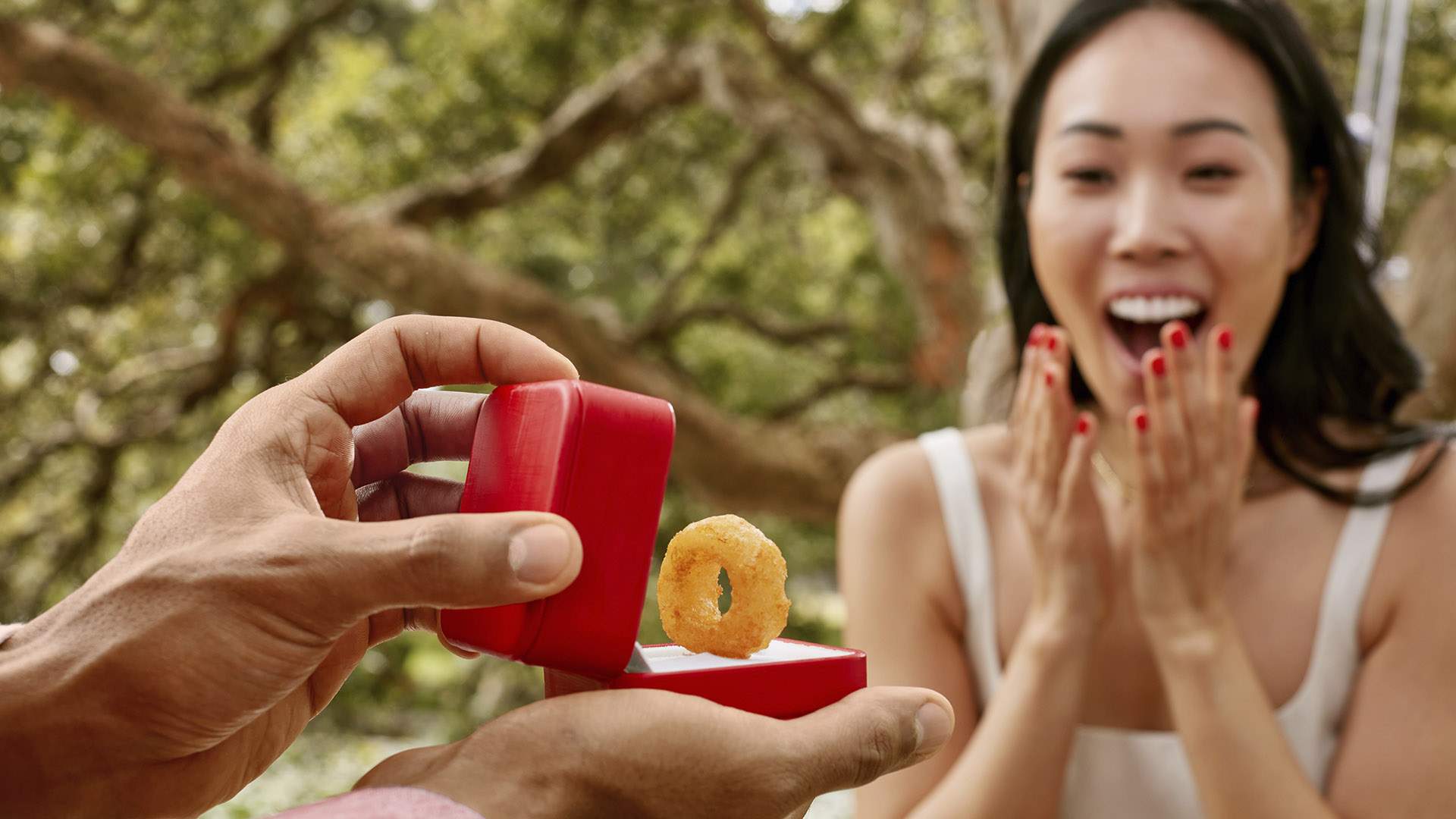 If you're keen to kick off married life with some secret herbs and spices, you can apply for your own KFC wedding online until Monday, November 27, 2023.
Concrete Playground Trips
Book unique getaways and adventures dreamed up by our editors