FOOD & DRINK
New Beach Festival Announced for March into Merivale 2015
Five weeks of pure indulgence will make you forget summer ever left.
New Beach Festival Announced for March into Merivale 2015
Five weeks of pure indulgence will make you forget summer ever left.
---
March can often arrive with a pang of seasonal realisation — summer's done. But there are some who resist the change, especially those intent on creating an entire foreshore festival in Coogee. You'll quickly forget any farewells to the sunnier months at the Coogee Foreshore Festival, a local seaside celebration transforming Coogee Pavilion's ground floor into a burgeoning marketplace — one tasty, beachy adventure in five weeks of this year's March into Merivale. With the 2015 program just announced, there's plenty to look forward to at the end of summer.
Intent to soldier on into the autumn season, some of Sydney's best, newest and most loved venues, including Coogee Pavilion, are gearing up to March into Merivale. "This year, we have upped the ante to deliver a jam-packed five week festival of the senses," says Justin Hemmes, Merivale CEO. "March into Merivale will show you how to live larger every day of the week as food, wine, adventure and surprises explode together in over 50 amazing events. I cannot wait." Kicking off with the lavish launch party on Wednesday, February 25, MIM will showcase the best nosh and drinkies from over twenty Merivale venues all in one epic event at ivy. From Ash Street to Palings, you'll be able to stroll through the stalls for $45 entry, handpick your favourite Merivale snackery (and maybe meet the chef).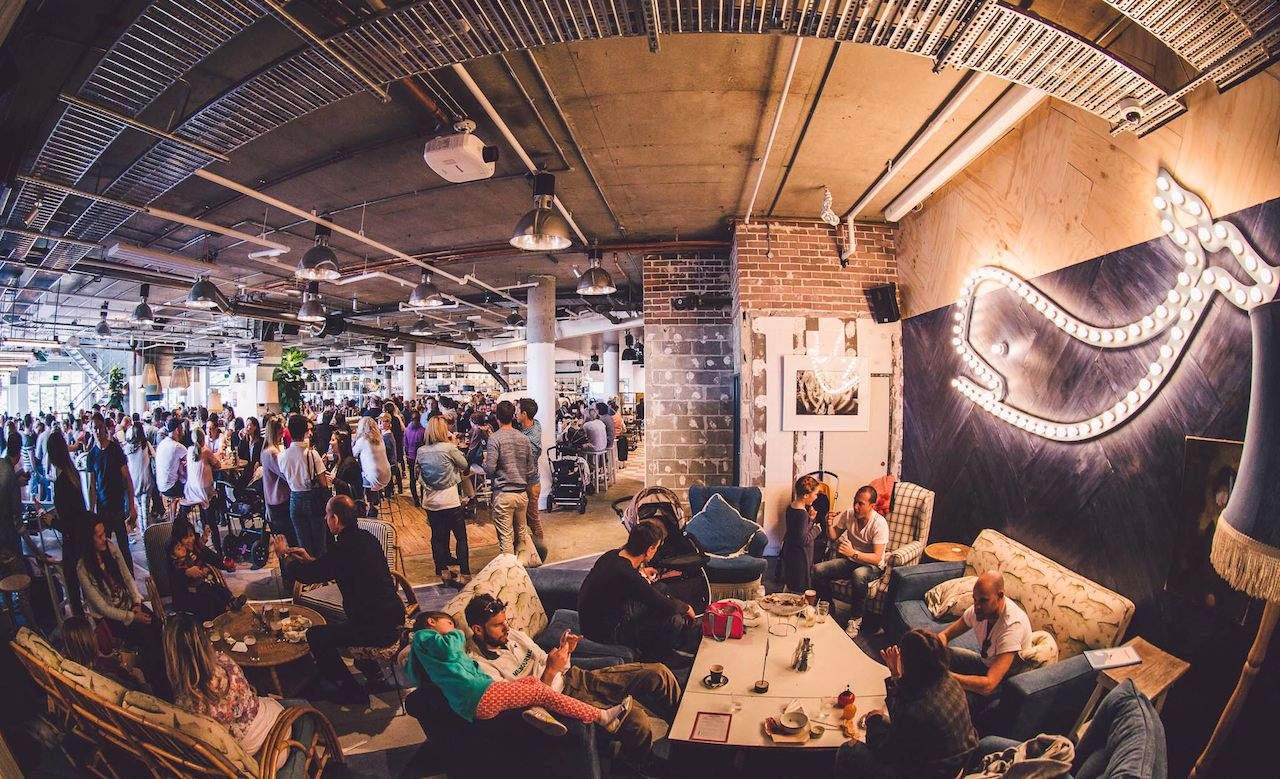 Then there's the wonderfully new Coogee Foreshore Festival on Sunday, March 15. Set amongst one of our favourite openings from 2014, the $45-a-head festival will see Merivale pop-ups such as Papi Chulo, Mr Wong, El Loco and sushi e all taking their spot along the promenade, while roaming entertainment, a Deus surfboard-shaping stand and face painting bubbles inside.
Weeknights are a thing to look forward to during March Into Merivale. Monday Detox will see free Lululemon yoga sessions every Monday night at ivy Pool Club (with $25 healthy dish and mocktail specials at Papi Chulo, The Fish Shop, Coogee Pavilion, The Beresford Hotel and Uccello). Tuesday Date Nights includes two courses for two at the same Merivale establishments, plus a bottle of Sanpellegrino and a choice of beverage from Villa Maria, Chandon or Heineken, from $45 per person. Throughout the festival, diners with a love of adventure can book a 'Mystery Dinner'. You could end up in any Merivale eatery, from the grand dining room at est. to Potts Pott hangout Ms.G's.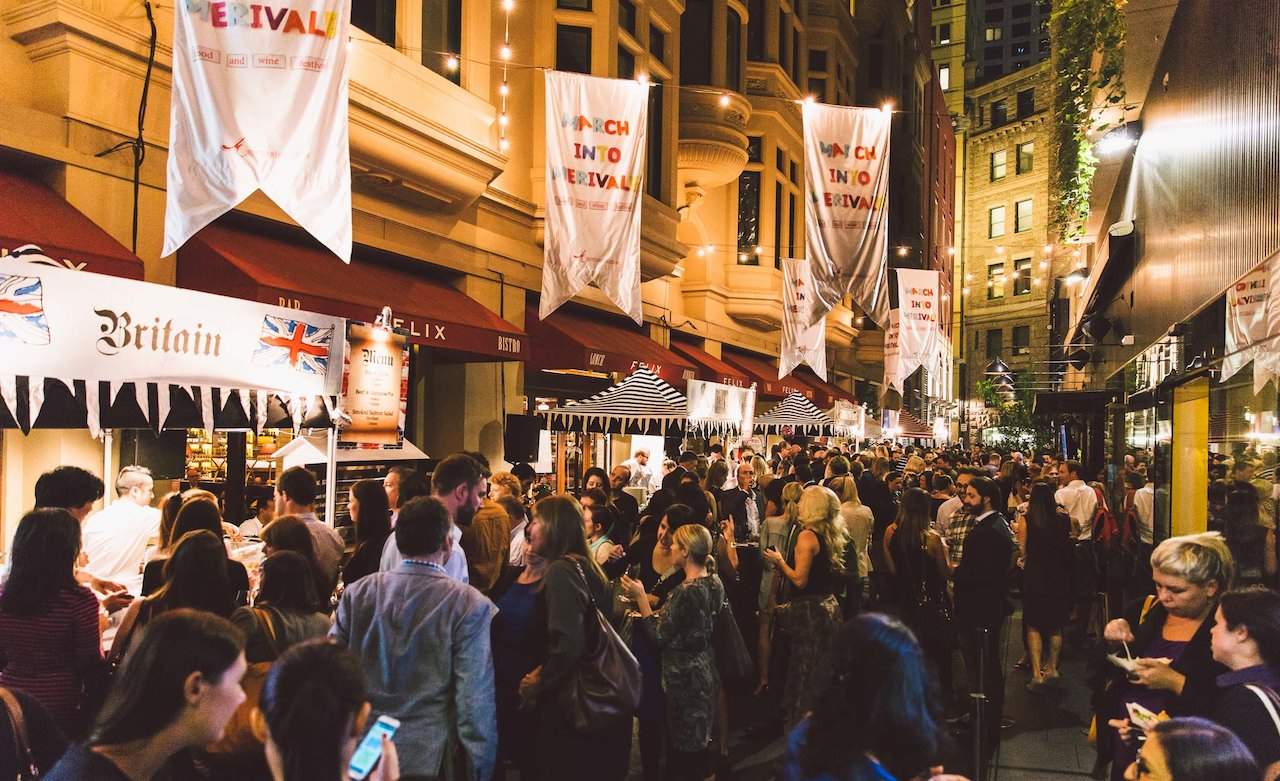 Wednesday Showcase Events will see a dessert-only feature night at Establishment, Merivale Wines tastings at ivy, a European-focused night in ivy's laneway and an Asian cuisine 'Wok On!' party with hip hop, neon installations and stalls taking over Establishment. Savoir Fare Thursday is the fanciest of them all — and one for true Merivale enthusiasts — where Merivale kitchen masters including Dan Hong, Peter Doyle, Jordan Toft, Danielle Alvarez and Jeremy Strode will each take a turn to host their ultimate dinner party at ivy Private Dining Room, and hand over their skills to budding chefs while they're hosting (from $150 per person, limited 22 seats available each event). For the sweet tooth, Merivale's queen of pastry, Lorraine Godsmark, will be taking weekly masterclasses at $80 per person.
Weekends are where the party really ignites for MIM. Each Friday night will see a different Merivale venue picked for the 'Friday Surprise' — it'll be Establishment, ivy Pool Club, Slip Inn, Palings or Beresford. The 'surprise' can be anything from opera to impromptu cabaret, so be prepared. Saturdays will see a string of Merivale parties from Pacha Sydney's new Maison de Fous to the Beresford's Mardi Gras Party. Then you'll dust it all off with Sunday Brunch, Merivale-style — Breakfast à la Française (Felix, 1 March), Mardi Gras Recovery Brunch (Beresford, 8 March), BBQ Brunch (Papi Chulo, 22 Mar) and Brunch Italiana (Uccello, 29 March). It's $55 per person including a set brunch feast and a glass of Chandon Rosé.
Summer might be done according to the calendar, but there's no reason to dwell in melted daiquiris and uneaten Christmas chocolate. Forward march to autumn.
March into Merivale runs February 23 - March 29. Tickets on now, available here.
Published on February 03, 2015 by Shannon Connellan