FOOD & DRINK
Surly's American Barbecue Bar Opens in Surry Hills
The newest addition to Sydney's obsession with Americana could be one of the most authentic yet.
You'd think at some point, Sydneysiders would ease up on the insatiable hunt for top notch American nosh. There's plenty around — from Black Betty BBQ to Two and Twenty, Hartsyard to Cheekyburger, Hinky Dinks to Brooklyn Standard. But there's a new kid on the block taking shaking things up with a more southern approach, a la Miss Peaches. Surly's barbecue joint and Americana bar has opened in Surry Hills, ready to serve up all the fried chicken and cornbread you could eat without unbuttoning your pants.
Sitting pretty on Campbell Street beside Zoo Emporium's vintage fashion haven, Surly's is taking over the space formerly inhabited by unconventional BYO-and-set menu eatery Table for 20 and their summer Sticky Bar upstairs. It's the brainchild of Parlour Group director Brody Petersen (Riley Street Garage, The Stuffed Beaver, The Flying Squirrel) and chef Brendhan Bennison. With wooden benches, rock and roll music, Americana apparel and sports playing all night long on big screens aplenty, Surly's could be one of the most authentic looking American dive bars in Sydney so bar.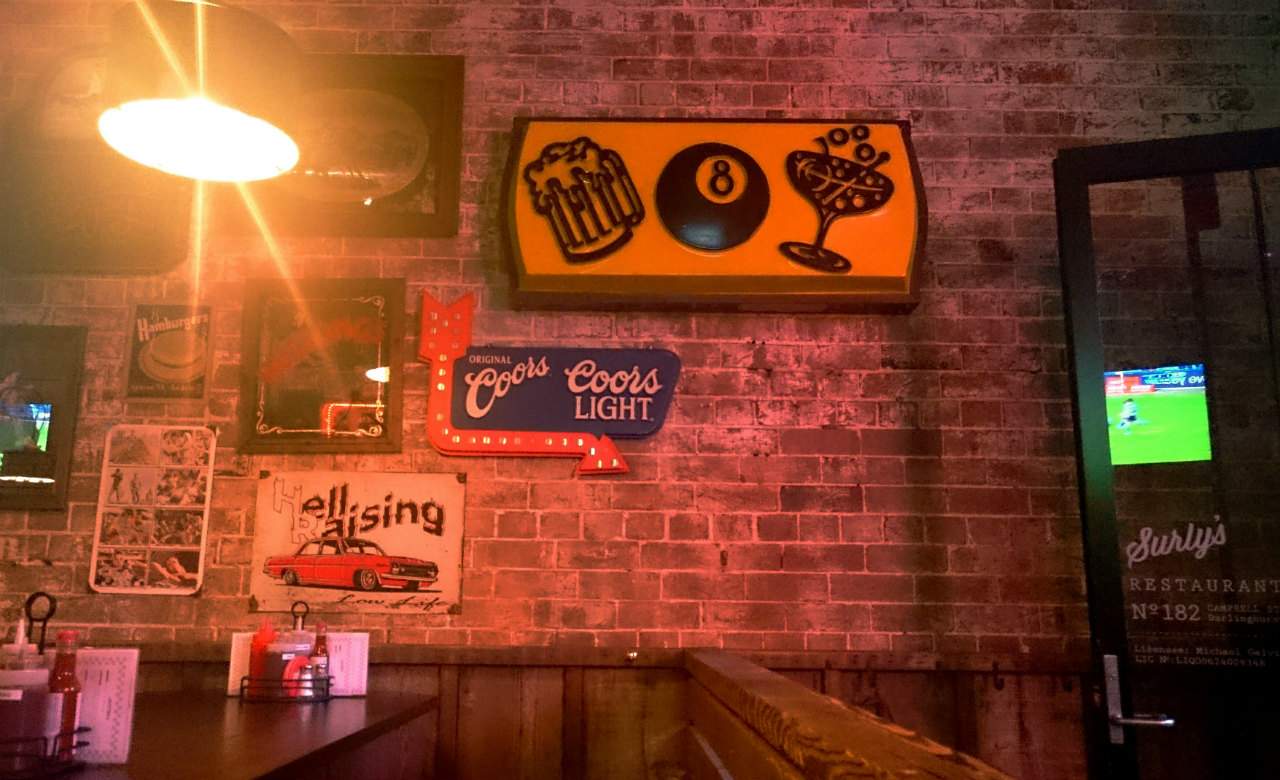 Nosh-wise, this is set to be some straight-forward, like-Mama-makes southern grub here. There are four types of fries (crinkle cut, surly spicy, bacon cheese, chilli cheese), alongside Buffalo hot wings, chili con queso dip and jalapeno nachos. There's beef, veggie and Cajun chicken burgers, and some kind of deep fried onion on the menu. But the real big guns sure to draw curious Americana enthusiasts will be the fried chicken served with either mac n' cheese, southern green beans, red potato salad, coleslaw or fries; and the American barbecue plates with your choice of pulled pork, pork spare ribs, beef ribs, beef brisket or chicken thigh — served with two sides of homemade cornbread.
What's on tap to wash this all down? American beers aplenty, alongside local go-tos, and enough bourbon to grow hairs on any chest. Cocktails range from your standard Margarita (served salty and on the rocks) to Bloody Caesars, Dark and Stormies, an old version of the Arnie Palmer, the John Daly ("ciggy gut and golf club not included") and something called The Dish-Licker (a classic Greyhound but with an Aussie twist).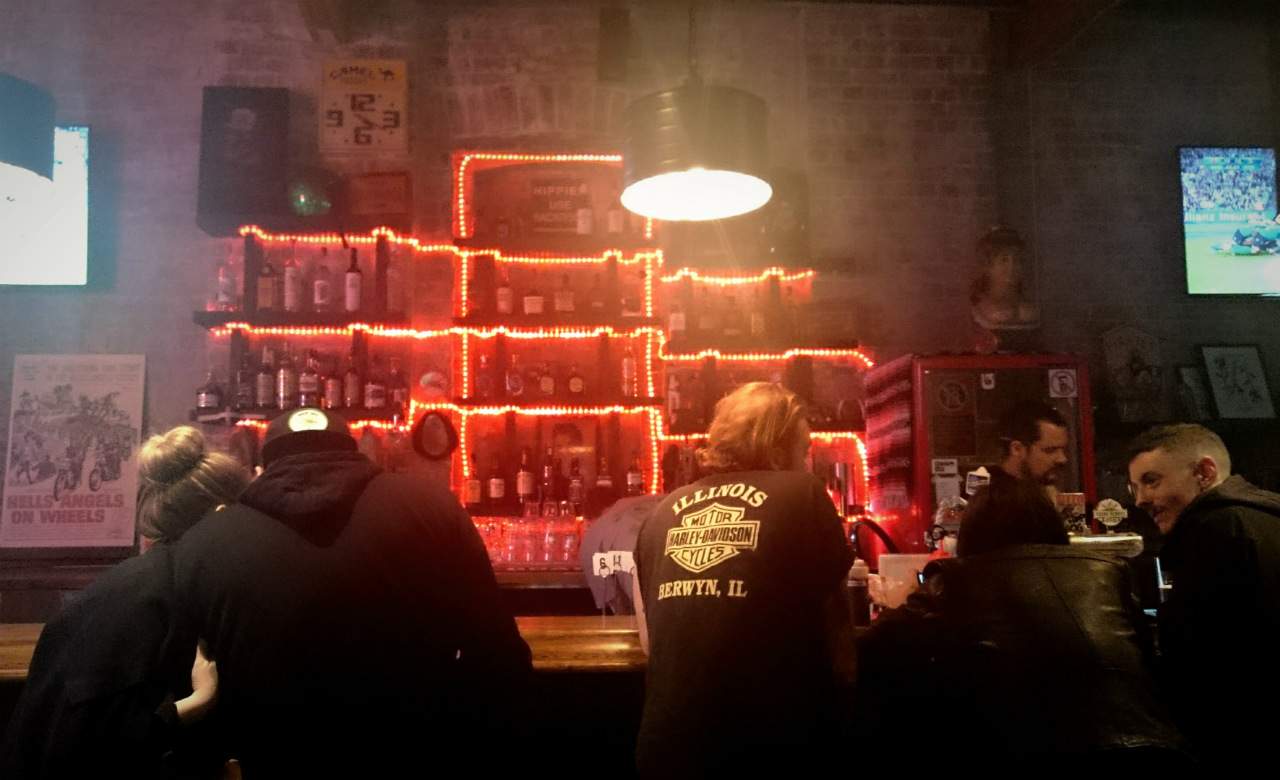 Surly's opens April 14. Maybe hold back on a big lunch before you roll on in.
Find Surly's at 182 Campbell Street, Surry Hills.
Published on April 15, 2015 by Shannon Connellan