FOOD & DRINK
Gelato Messina Is Releasing Another Trifle to Take Your Christmas Lunch to the Next Level
Tell your nan she doesn't need to make a trifle this year.
Each year we anticipate the arrival of December 25. Because of the day off, the promise of an afternoon spent dozing in a hammock — and the arrival of Gelato Messina's annual Christmas cake. This year, the gelato chain is bringing back its version of the quintessential Australian dessert: the trifle.
Yes, we're talking Christmas desserts already. The Christmas Coma will return for its third year running — and this time it's more fruity than overly decadent. The epic ice cream creation will feature layer upon layer of everything that is good about Christmas — but instead of being soggy and slightly regrettable, this one will have you licking the glass bowl. So what's in it? Well, Messina has switched out the vanilla gelato for a mango sorbet, and will be slathering it with its house-made passionfruit mousse. Then it will be layered with — here we go — whipped guava jelly, coconut cream, sponge soaked in mango and macadamia crunch. Oh, and garnished with a chocolate coconut.
Plus, it'll come with some Messina rum custard to douse all over the mess and a box of Christmas crackers for the table.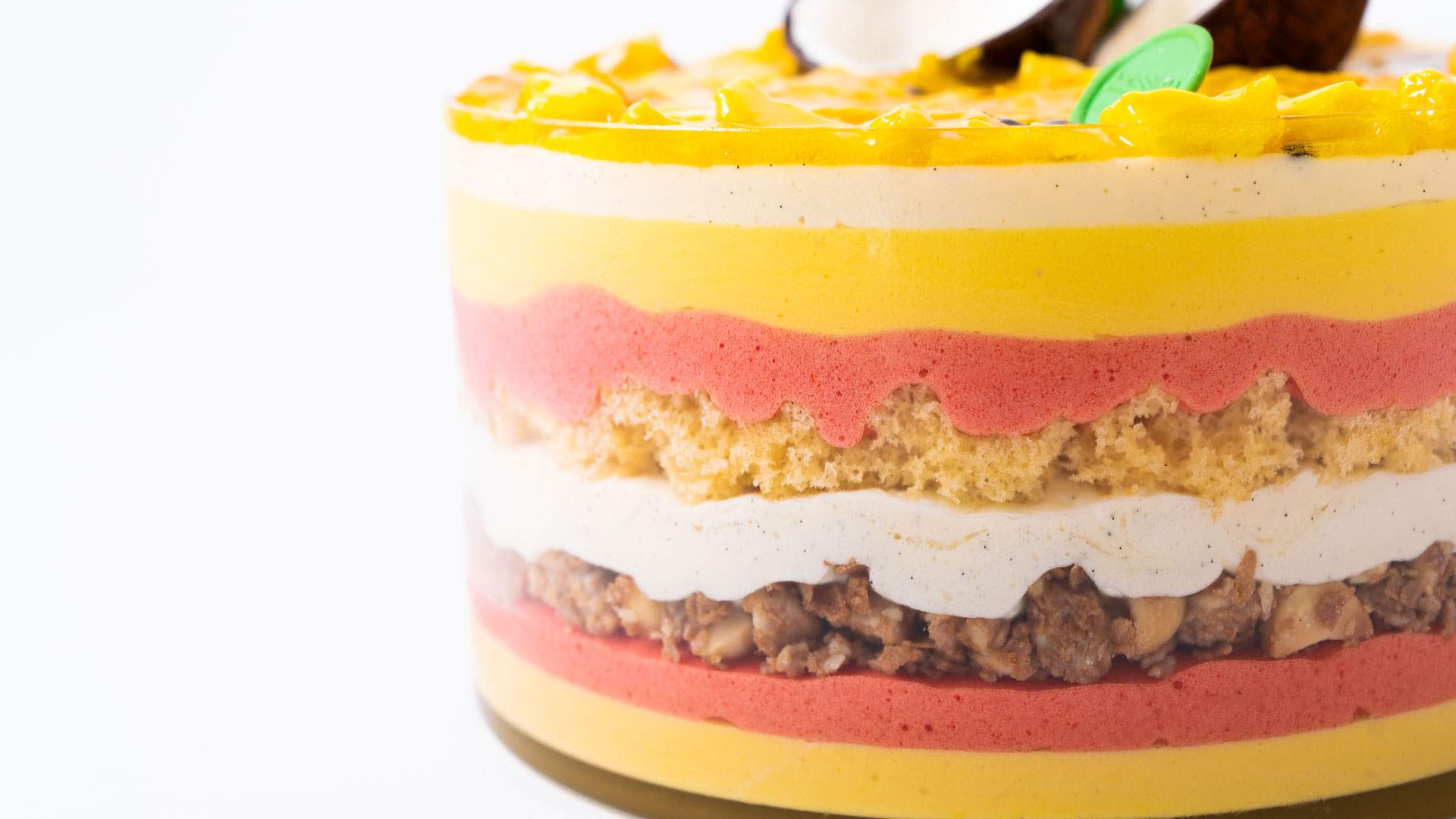 The trifle, which serves 20–30 (or less if you really commit), costs $170 and can be pre-ordered from October 28. You can pick up your Christmas Coma between midday on Friday, December 20 and 6pm on Christmas Eve, from all Gelato Messina stores across Sydney, Melbourne and Brisbane except The Star, Surry Hills, Richmond and Coolangatta. It comes in a Messina cooler bag and, if you keep it in there sealed, can survive for up to two hours.
Last year, the trifle sold out super fast, too, so we suggest you don't wait on this one.
The Christmas Coma available to order from Tuesday, October 29.
Updated October 29, 2019.
Published on October 16, 2019 by Lauren Vadnjal