FOOD & DRINK
Merivale's Award-Winning Lotus Restaurant Has Reopened with Dan Hong at the Helm
After 11 years, Lotus has returned to its Potts Point digs for a proper farewell.
Merivale's bygone bistro and cocktail bar Lotus makes a grand return to its Challis Avenue digs on Saturday, October 19 with a revamped menu and an all-star team — including original head chef, Dan Hong (Ms. G's, Mr. Wong, El Loco). It comes following the closure of Potts Point's seven-year-old The Fish Shop — which was helmed by the late and great Jeremy Strode — back in June, and Merivale's recent sale of the iconic property, which has been in the family since the 80s.
As an extended pop-up, Lotus 2.0 will run until the new owners take over the building, allowing Sydneysiders to say a proper farewell to the institution.
Back in the early 2000s, Lotus's decadent and lively atmosphere made it a Kings Cross go-to for more than a decade, and the team has done its best to bring back these good-time vibes. The space is a nod to the original bistro, dialling up the 70s glamour with mirrored ceilings, chocolate-coloured carpet, velvet and floral upholstery, and even the eye-catching onyx bar you might remember from the old days.
The menu sees the return of a few favourite dishes, too, including the cheeseburger (now with brisket, chuck steak and dry-aged beef fat) and the hot fudge sundae with raspberries, peanuts and honeycomb. The throwback dessert vibes continue with the Frosty Fruits granita and coconut sorbet.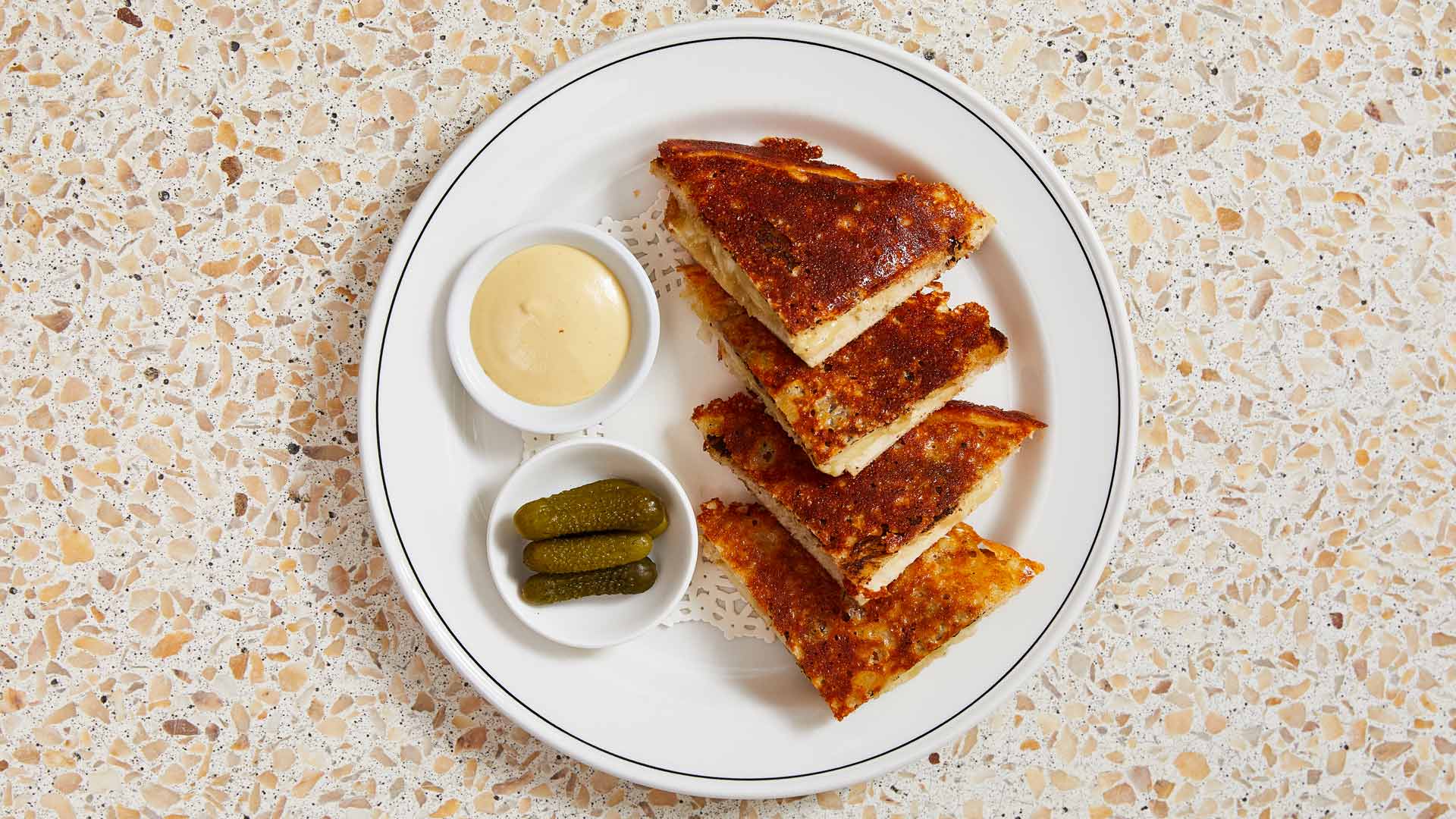 Hong — who first took on the top spot at Lotus at just 24 years old after returning to Sydney from a stint in New York — has also created some new dishes, reflecting the time that's past and the chef he is today. The black truffle triple-grilled cheese toastie looks like a must try, as do the handmade noodles with prawns, XO and coriander
Behind the bar, Colin Tam and Sam Egerton are shaking and stirring Lotus classics like a martini with Polish vodka, peach schnapps, apple juice and passionfruit, and new, soon-to-be favourites such as the Goldmember (Montenegro, yuzu and mandarin) and a burnt orange margarita with vanilla.
While there's no word yet on exactly how long Lotus 2.0 will be with us, Merivale's other recent pop-ups — including Mr Liquor's Dirty Italian Disco and Kingdom of Rice, both at Mascot's Tennyson Hotel — shut up shop without too much notice, so we recommend booking in a visit.
Find Lotus 2.0 at 22 Challis Avenue, Potts Point from Saturday, October 19. It's open from Tuesday–Saturday, 4pm–midnight and Sunday, 1–9pm.
Published on October 18, 2019 by Marissa Ciampi