FOOD & DRINK
Where to Get a Glass of Steamy and Spicy Mulled Wine in Sydney
Whether you like yours served in a goblet, flavoured with vanilla bean or poured with a shot of Fireball, it's too cold not to order your wine (or cider) warm and spicy.
Where to Get a Glass of Steamy and Spicy Mulled Wine in Sydney
Whether you like yours served in a goblet, flavoured with vanilla bean or poured with a shot of Fireball, it's too cold not to order your wine (or cider) warm and spicy.
---
Invented in the second century by the Romans, mulled wine — which is red vino, heated and infused with spices — didn't take long to become popular across the Roman Empire. These days, recipes vary from country to country — Germans add sugar, lemon, cloves, vanilla and cinnamon, the Bulgarians prefer honey and peppercorns. Another option is to substitute red wine for cider.
However you make it, there's no better winter bevvie. With that in mind, bars, pubs and restaurants all over Sydney are serving up piping hot glasses of the stuff to help you through these chilly months.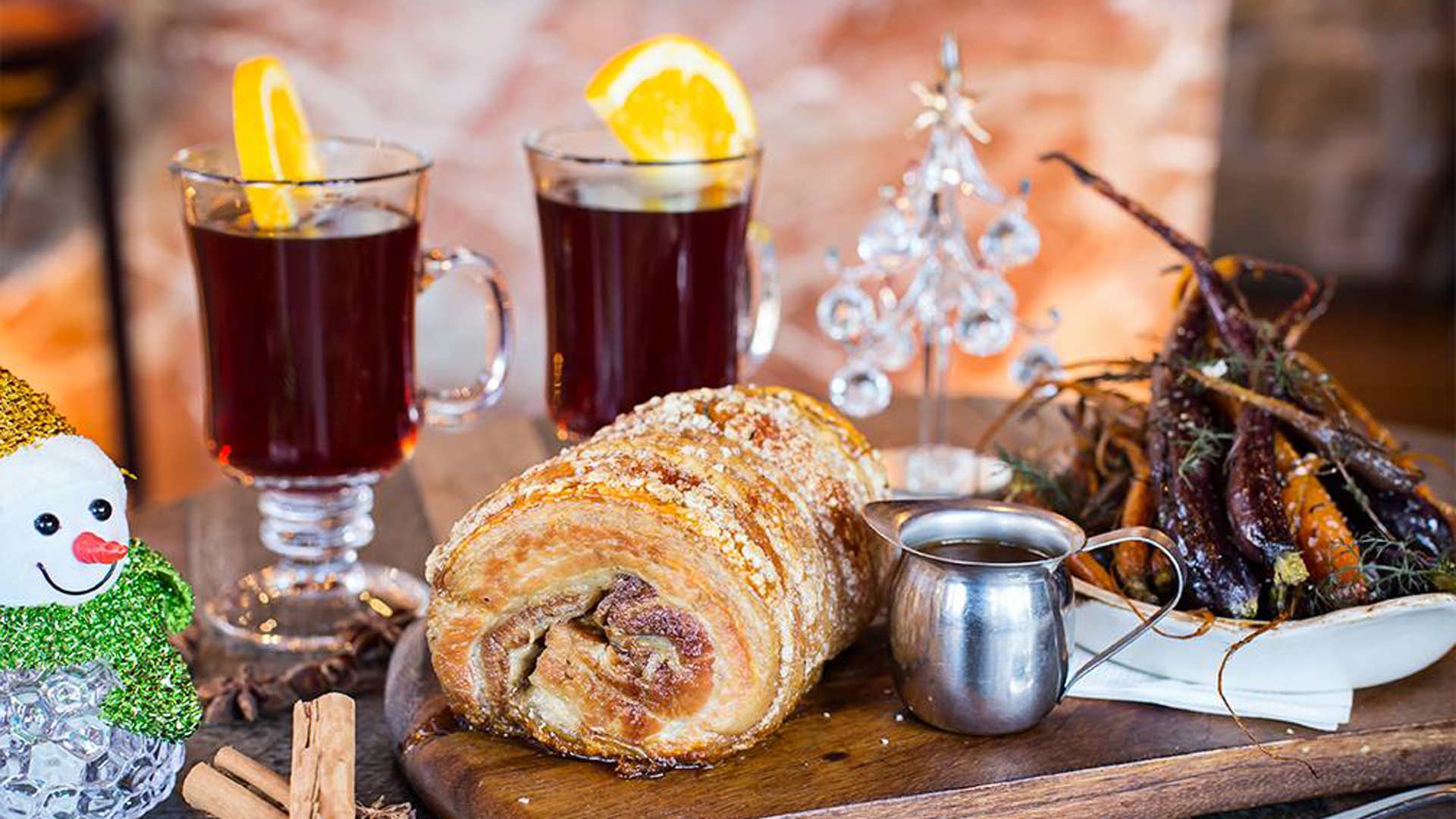 In summer, we had bottomless frosé and sorbet cocktails. Now, it's winter, and the last thing we feel like doing is chugging endless alcoholic ice slushies. Thankfully, the team at Neutral Bay bar Firefly knows this, and is serving up bottomless mulled wine — five nights a week.
Throughout July, you'll be able to warm your belly with 90 minutes of unlimited hot and spicy wine between Sunday and Thursday, for just $28 per person. It's available from when the doors open — so head in anytime after 5pm during the week and from midday on Sunday. It's on the menu the rest of the week, too, just not available bottomless.


Get your mulled cider with a side of good old-fashioned decor at the Australian Heritage Hotel, proudly known around the traps as Sydney's oldest continuously licensed pub. Here, the historic venues is serving up generous goblets of mulled cider. You can order it as is for $9 a glass or, for an extra hit, ask for a nip of Fireball (whisky spiced with cinnamon). Enjoy huddled up close to a heater outdoors — and watch locals and tourists alike wander towards the Harbour Bridge — or tucked into a cosy corner indoors.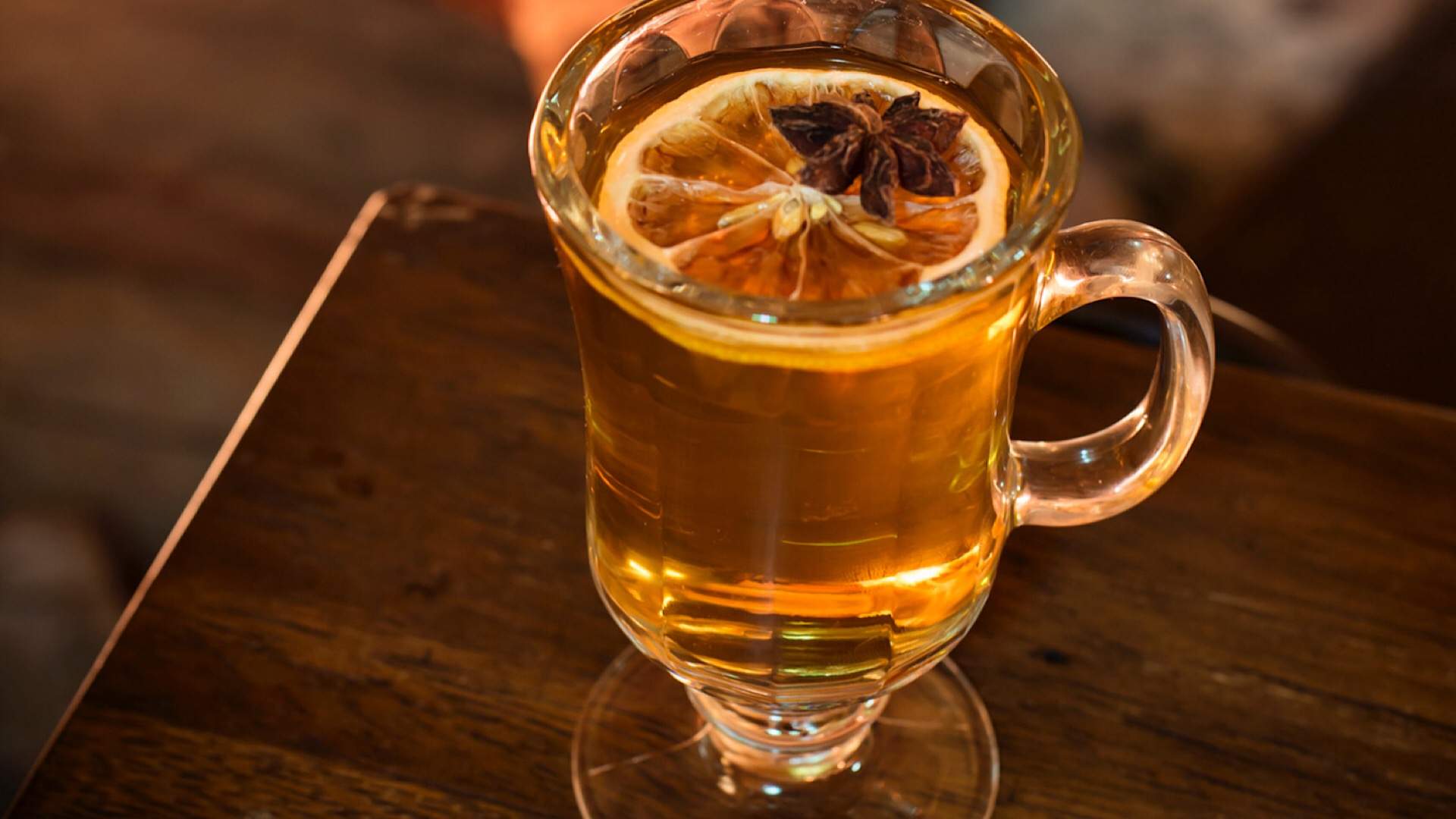 Opened in early 2018 in a heritage-listed building, this old-school whiskey bar offers over 150 drops. During winter, one of them — namely Jim Beam Rye — is being heated, infused with ginger and cinnamon, then dashed with brown sugar and lemon ($10). Meanwhile, the glühwein ($10) is a steaming blend of red wine, fresh orange, star anise and cloves. You'll be imbibing your drink of choice on a luxurious velvet banquette, surrounded by brass fittings, antique mirrors and low lighting — or outside, in the courtyard.



After successfully luring Potts Point drinkers away from Netflix last year, Parsons Bar's mulled cider is back on the menu. Brewed with fresh orange, cinnamon and cloves, this heart-warming drop can be ordered as it comes - or you can add your favourite spirit. If you're peckish, choose a dish from the winter menu, which is gloriously based on butter. Given the compatibility of pork and apple, the pork cotoletta with baked vegetables and slow-roasted garlic butter is hard to go past. Pop by on a Tuesday to score free sides with any main.


The Duck Inn's mulled wine has been on the menu for several winters in a row, now, and there's no sign of its popularity waning. Spiced with orange, anise and cinnamon - among other ingredients - this moreish brew is bursting with flavour. Moroever, the Duck, with its cushions, Chesterfields and roaring fire, is the perfect spot to while away a winter's afternoon or evening. You'll find a culinary match for your mulled brew in the herb-crusted duck breast schnitzel with creamy spaetzle, garden peas, sauerkraut and parsley



ET. AL, POTTS POINT
With its striped banquettes and open plan, Et. Al might seem like a summery destination. However, chef Daniel Backhouse (ex-Berowra Waters Inn) and manager Stephen Craig (ex-Four In Hand) are embracing winter by offering mulled wine, in addition to a winter-inspired menu. As with everything created at this friendly neighbourhood restaurant, it's made to exceptional standards, with star anise, fresh orange and cinnamon. If you're looking for a lazy way to spend a frosty Sunday, settle in for a glass or two - and stay for the roast.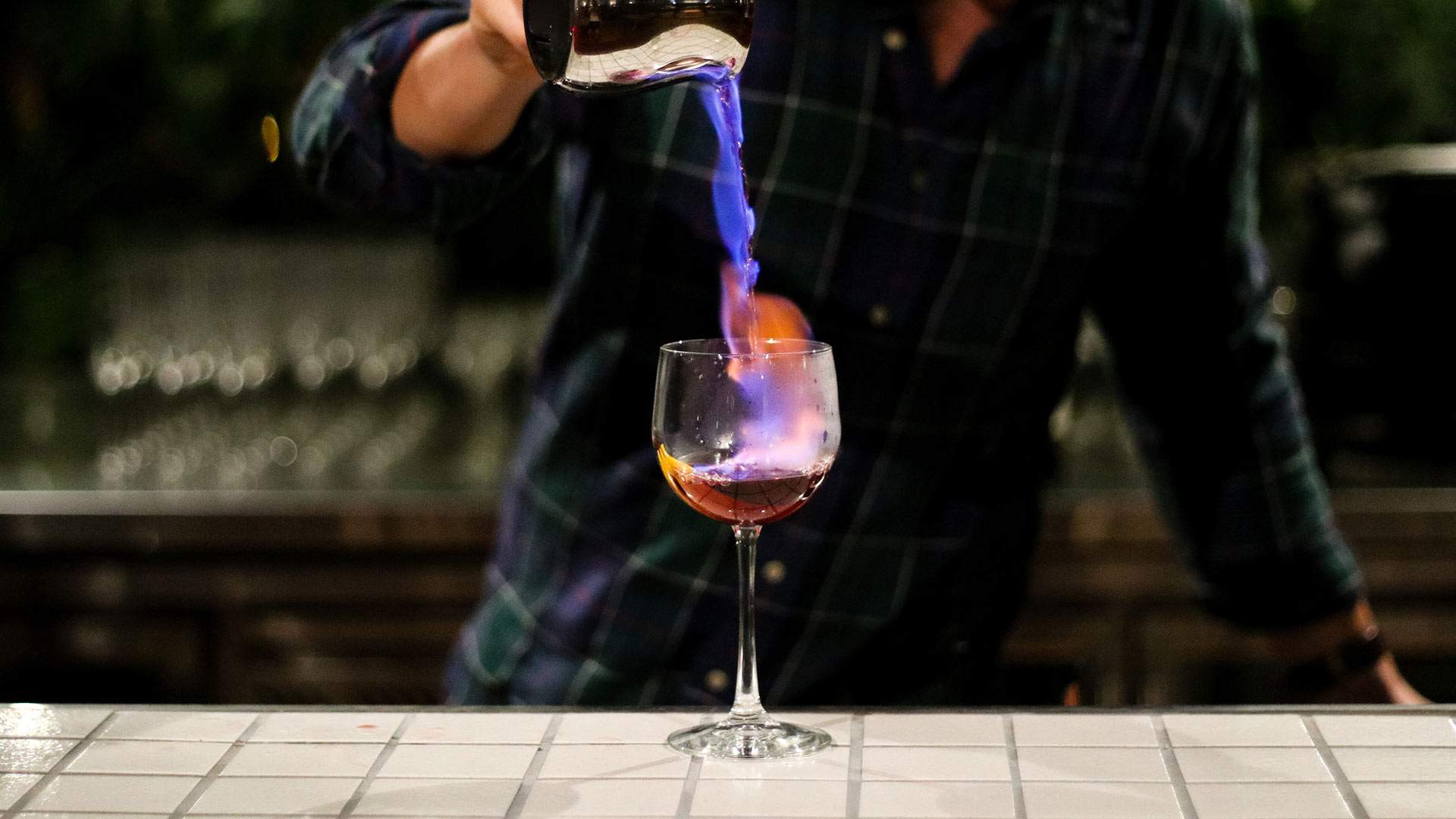 To celebrate winter, this greenery-filled rooftop space has launched the Fire Bar, a pop-up dedicated to all things warm. That includes a trio of "hot tails" (hot cocktails). The Fernery's version of mulled wine is made Swedish-style, with a dash of brandy, plus citrus, clove and vanilla bean. The hot spiced cider, based on Young Henrys Apple Cider, features honey, rosemary, cinnamon and other spices. Then there's the Ink Gin Blazer, comprised of Ink Gin, creme de cassis and green chartreuse, served blazing with citrus.



It's hard to imagine this European-inspired all-day eatery not offering mulled wine, given that it's designed to make you feel like you've stepped straight into Germany. If you're there for a drink only, head into Günthers Dining Room — more commonly known as GDR. If not, grab a booth in the restaurant and tuck into a hearty meal, be it a Wiener schnitzel with parsley, potatoes and cabbage or slow-braised lamb with rigatoni. At this time of year, Redfern Continental is pretty busy, so booking ahead could be a good idea.
Published on July 11, 2018 by Jasmine Crittenden