FOOD & DRINK
Where to Get a Glass of Steamy and Spicy Mulled Wine in Sydney
Whether you like yours served in a goblet, flavoured with vanilla bean or served bottomless, it's too cold not to order your booze warm and spicy.
Where to Get a Glass of Steamy and Spicy Mulled Wine in Sydney
Whether you like yours served in a goblet, flavoured with vanilla bean or served bottomless, it's too cold not to order your booze warm and spicy.
---
Invented in the second century by the Romans, mulled wine — which is red vino, heated and infused with spices — didn't take long to become popular across the Roman Empire. These days, recipes vary from country to country. Germans add sugar, lemon, cloves, vanilla and cinnamon; the Bulgarians prefer honey and peppercorns; the Japanese make their own traditional sake version; and Australians often substitute red wine for cider.
However you make it, there's no better winter bevvie. With that in mind, bars, pubs and restaurants all over Sydney are serving up piping hot glasses of the stuff to help you through these chilly months.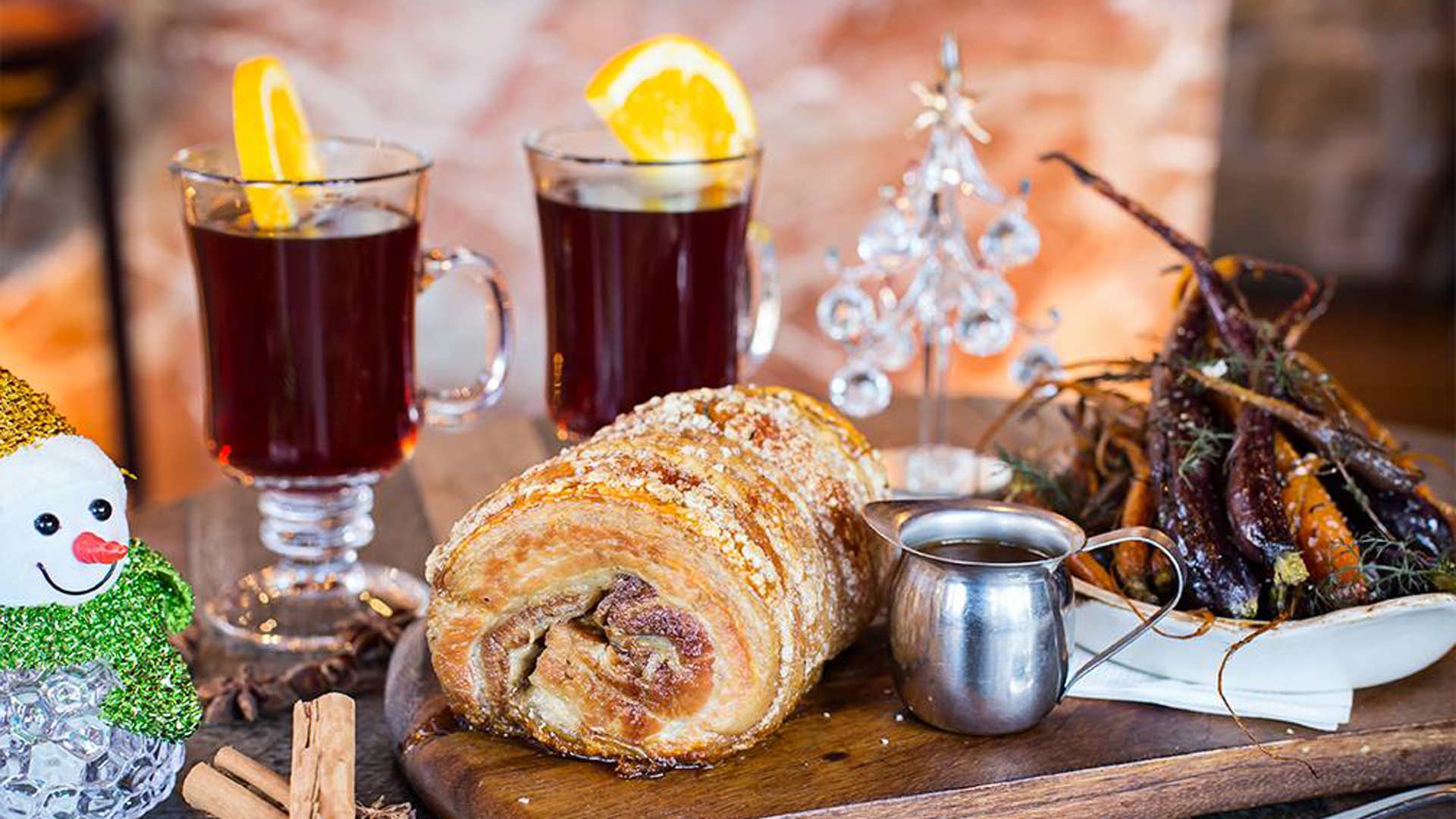 In summer, we had bottomless frosé and sorbet cocktails. Now, it's winter, and the last thing we feel like doing is chugging endless alcoholic ice slushies. Thankfully, the team at Neutral Bay bar Firefly knows this, and is serving up bottomless mulled wine — five nights a week, all winter long.
You'll be able to warm your belly with 90 minutes of unlimited hot and spicy wine between Sunday and Thursday, for just $28 per person. This year's mulled wine recipe has been taken to the next level with the addition of fresh vanilla pods and a dash of pisco. It's available from when the doors open — so head in anytime after 5pm during the week and from midday on Sunday. The mulled wine is on the menu the rest of the week, too, just not available bottomless.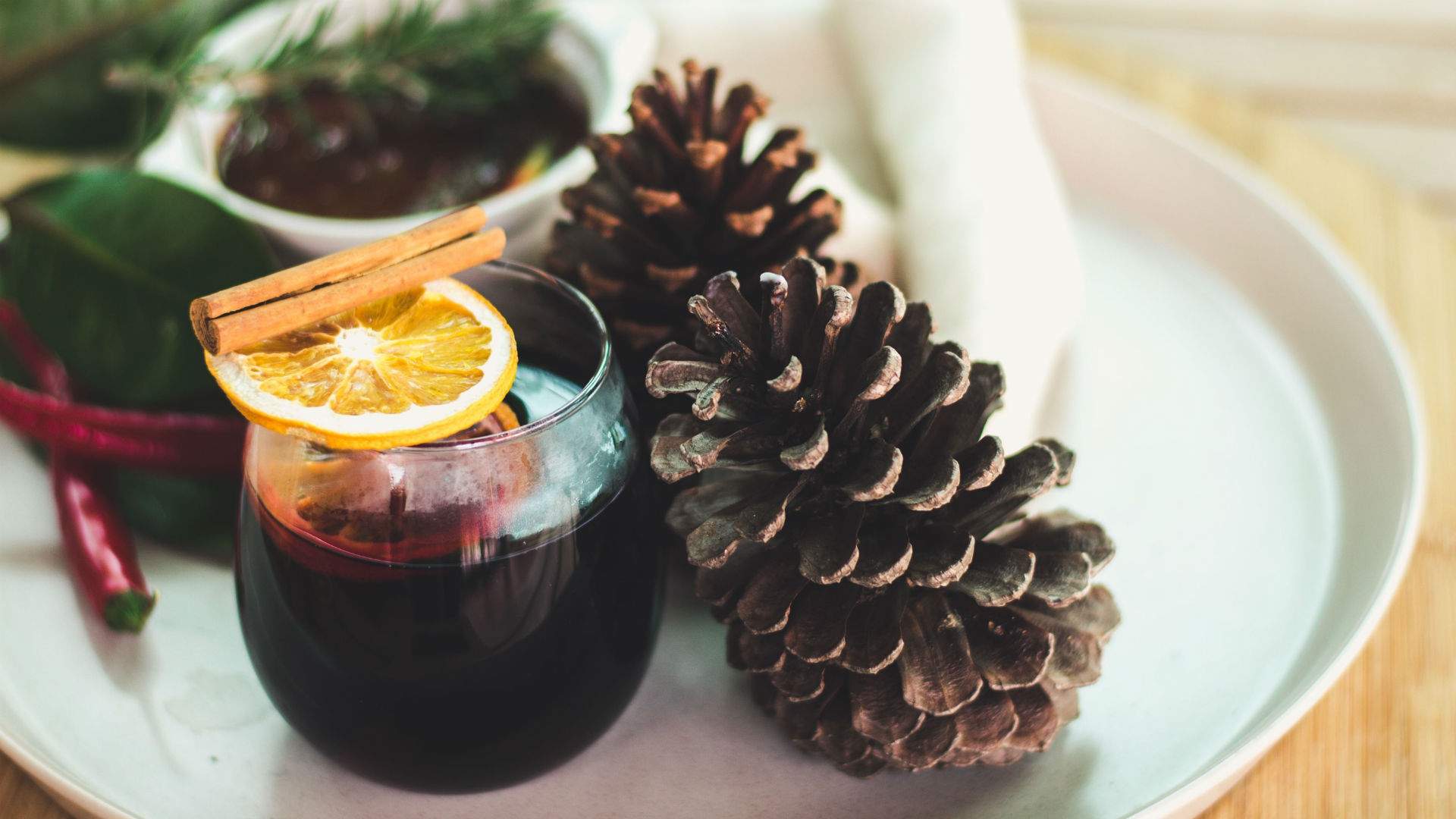 To celebrate winter, this greenery-filled rooftop space has launched the Spice Bar, a pop-up dedicated to all things warm. It, of course, includes a mulled wine ($12), which is a blend of wintery reds and spiced with cinnamon, star anise, vanilla and clove, then topped off with Sailor Jerry rum and fresh orange juice. The Spice Bar also serves up the Mary's Revenge ($12) — a controversial hot take on a bloody mary — with the addition of Sichuan peppercorn and house-made tomato soup. It's definitely one for the adventurous type.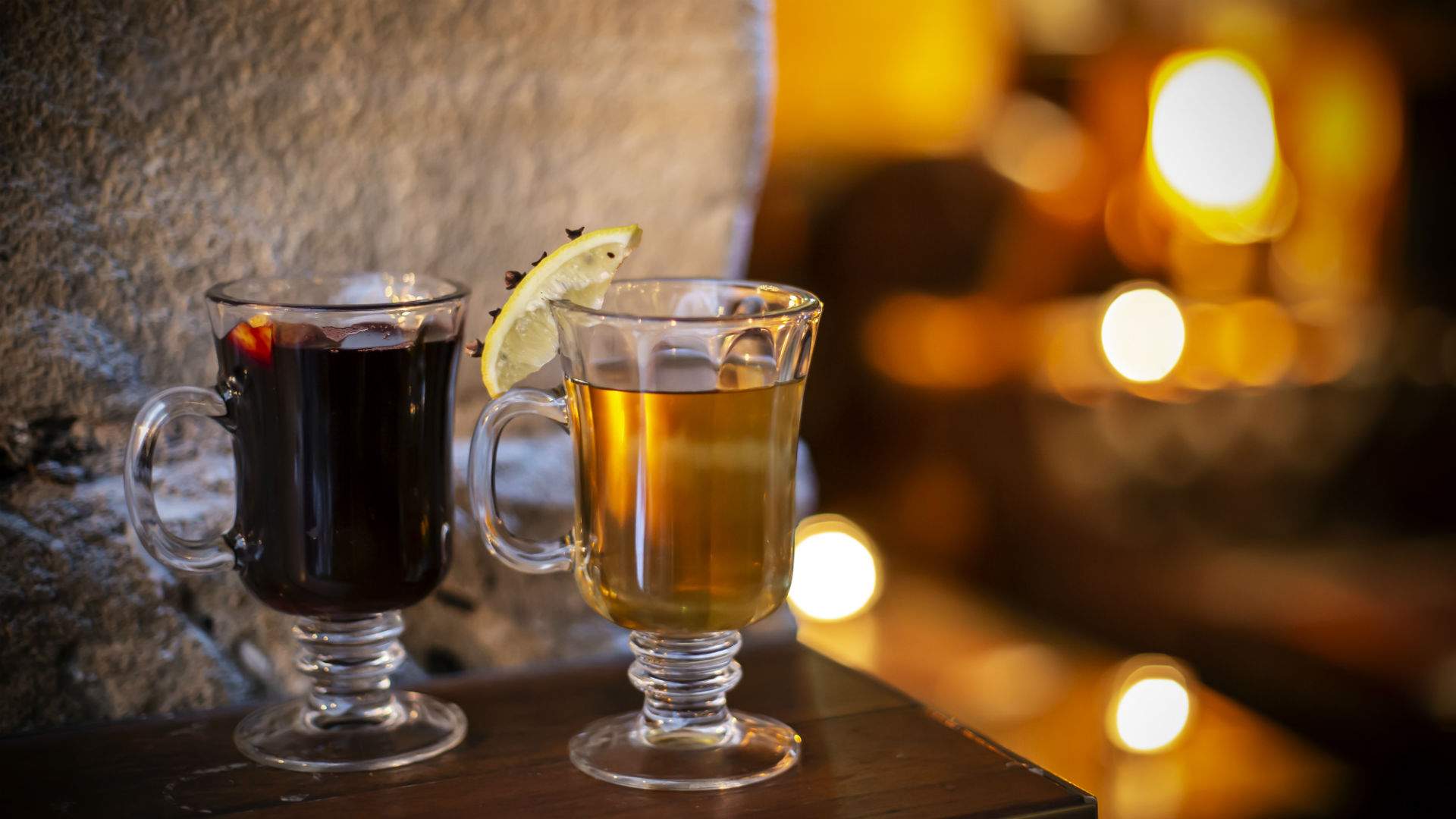 Opened in early 2018 in a heritage-listed building, this old-school whiskey bar offers over 150 drops. During winter, one of them is being heated, infused with honey and lemon and served up as a classic hot toddy. Meanwhile, the mulled wine is a steaming blend of red wine, fresh orange, star anise and cloves. And the bar is also slinging irish coffees for the cooler days ahead, with each hot drink priced at $12. You'll be imbibing your drink of choice on a luxurious velvet banquette, surrounded by brass fittings, antique mirrors and low lighting — or outside, in the courtyard, which has been treated with blankets and heaters for the winter months.


Leichhardt's resident small bar is prepping for winter with a menu of hearty vego eats and drinks — namely its signature mulled wine. This one is made with heaps of fresh, seasonal fruit, including mandarin, lime and lemon juice and rind. The team has also added native pepperberry to the usual mulled spice mix, and it's available at just $9 a pop. As well as the wine, punters can nab a $15 beer and vegan pie deal every Wednesday, or choose from the bar's other vego winter dishes. Think jerusalem artichoke with smoked portobello mushrooms and porcini jus, or braised leeks with pepper-smoked carrots, cashew cheese and caper dust.



Newtown's resident Scandinavian bar Tandem is doing its mulled wine a little differently by serving traditional gløgg, a Nordic version of the hot drink. The traditional recipe includes a cabernet sauvignon or cabernet merlot base, mulled with cinnamon, cloves, star anise and nutmeg, then combined with orange juice and zest, lemon zest and ginger. The drink is set at $9, or an especially tasty $6 during the Tuesday–Friday happy hour from 5–7pm. Or stop by during trivia on Tuesdays, when free mulled wines are part of the giveaway.


GOROS, SURRY HILLS
Late-night karaoke favourite Goros is staying true to its roots and turning out traditional Japanese mulled sake for the chilly months ahead. It's a blend of delicate flavours including pear, ginger, vanilla and hints of cinnamon, all of which will leave a warm feeling in your belly for just $12 a glass. Apart from the sake, there are also alcoholic bubble teas up for grabs. The food menu reflects the change in season as well, including authentic Japanese seafood hot pots called nabe and baked sweet potatoes with yuzu butter for sides. It's all part of the Goros Winter Festival, which will run through August 31 and includes regular Saturday parties, DJ lineups and those late-night eats you know and love.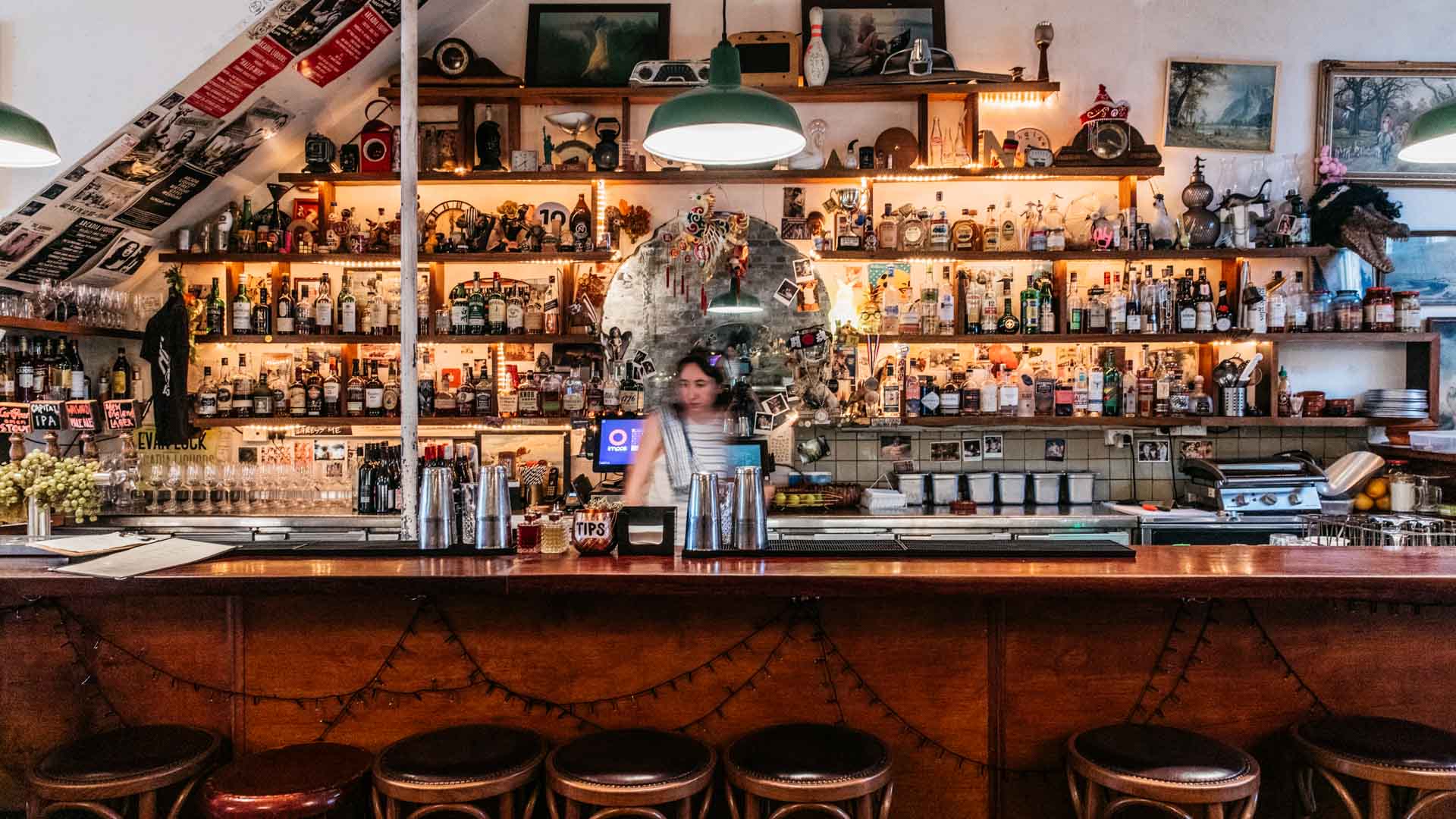 This Redfern stalwart is inviting Sydneysiders in from the cold with its golden lighting, covered outdoor beer garden and mulled wine. Arcadia Liquors is serving up $10 glasses of its Gunther's Gluhwein every day throughout winter. Cabernet merlot is steeped with all of your usual mulling spices (cinnamon, cardamon pods, cloves and star anise), then mixed with a few secret ingredients from the owner's family recipe.
The beer list will also focus on dark drops for winter, and the simple food menu offers antipasto plates ($25) and four rotating toasties. At the moment, the latter includes a classic ham and cheese with relish ($6); a chicken schnitty topped with swiss and sriracha ($12); and a vego one stuffed with haloumi, roasted peppers, olives, spinach and cheddar ($12).


Kirribilli's The Botanist is offering its own take on a winter warmer with a spiced cider. It's made with alcoholic apple cider and juniper berries, along with the classic mulled spices of cinnamon, star anise, black pepper and orange peel. The drink is available all winter long, alongside a menu of ricotta gnocchi with spicy 'nduja butter and pine nuts ($24) and a lamb ragout with buffalo ricotta and herbed bread crumbs ($30). A list of wintertime cocktails, Australian wines and beers are on offer, too.



After successfully luring Potts Point drinkers away from Netflix last year, Parsons Bar's mulled cider is back on the menu. Brewed with fresh orange, cinnamon and cloves, this heart-warming drop can be ordered as it comes (or you can add your favourite spirit). And this year, the bar is also offering mulled wine every Friday and Saturday, too. If you're peckish, choose a dish from the winter menu — it includes beef cheek ragout fettuccine and woodfired lamb shoulder. Pop by on a Tuesday to score free sides with any main.


The Duke of Enmore is heating up for winter, too, starting with its extremely reasonably priced mulled wine for $8. Its spice mix includes ginger, cardamom pods, cloves, cinnamon and star anise, plus orange and sugar to top it off. For hearty eats, there's a lamb shank smothered in gravy and served with mash, a porchetta with white bean puree, as well as fried chicken ribs and a special chicken burger, too. Plus natural wines, plenty of heaters and a blazing fireplace to rug up next to.
Top Image: Doss House
Published on June 11, 2019 by Marissa Ciampi