Qantas and Jetstar Will Start Ramping Up Domestic Flights from the End of June
And Qantas is launching a new direct flight from Sydney to Ballina, too.
When COVID-19 began to spread around the globe, travel was in no one's immediate plans. Australia's borders closed to international travel and, domestically, the Aussie airline industry drastically scaled down the number of local flights. Now that coronavirus restrictions are gradually easing, the opposite is happening. While Australians are still unable to leave the country, domestic travel is starting up again — and Qantas and Jetstar are putting on more flights as a result.
Since the end of March, both airlines have been operating at five percent of their pre-pandemic capacity. By the end of June, the two airlines will boost that number to 15 percent, equating to more than 300 more return flights per week. Yes, that's obviously still significantly less than normal; however if the demand is there and the remaining state border restrictions are removed — such as in Queensland, Western Australia and South Australia — flight numbers could return to 40 percent of pre-coronavirus levels by the end of July.
Announcing the increase in domestic flights, Qantas and Jetstar revealed that some routes that have still been operating will begin flying more frequently, while some others that stopped completely back in March will resume. Intrastate flights will also increase within New South Wales, Queensland, Western Australia and South Australia.
That's great news for folks eager to travel between Melbourne and Sydney, with 67 flights available per week by the end of this month across the two airlines — up from 12 per week at present. Flights to-and-from Brisbane and Sydney will increase from 12 to 30, while Brisbane–Melbourne routes will go up from seven to 19. Flights to Canberra will also rise, from five per city weekly to 19 from Sydney, 16 from Melbourne and 10 from Brisbane. Over in Perth, flights to Sydney and Melbourne will remain the same, with seven heading to each city every week.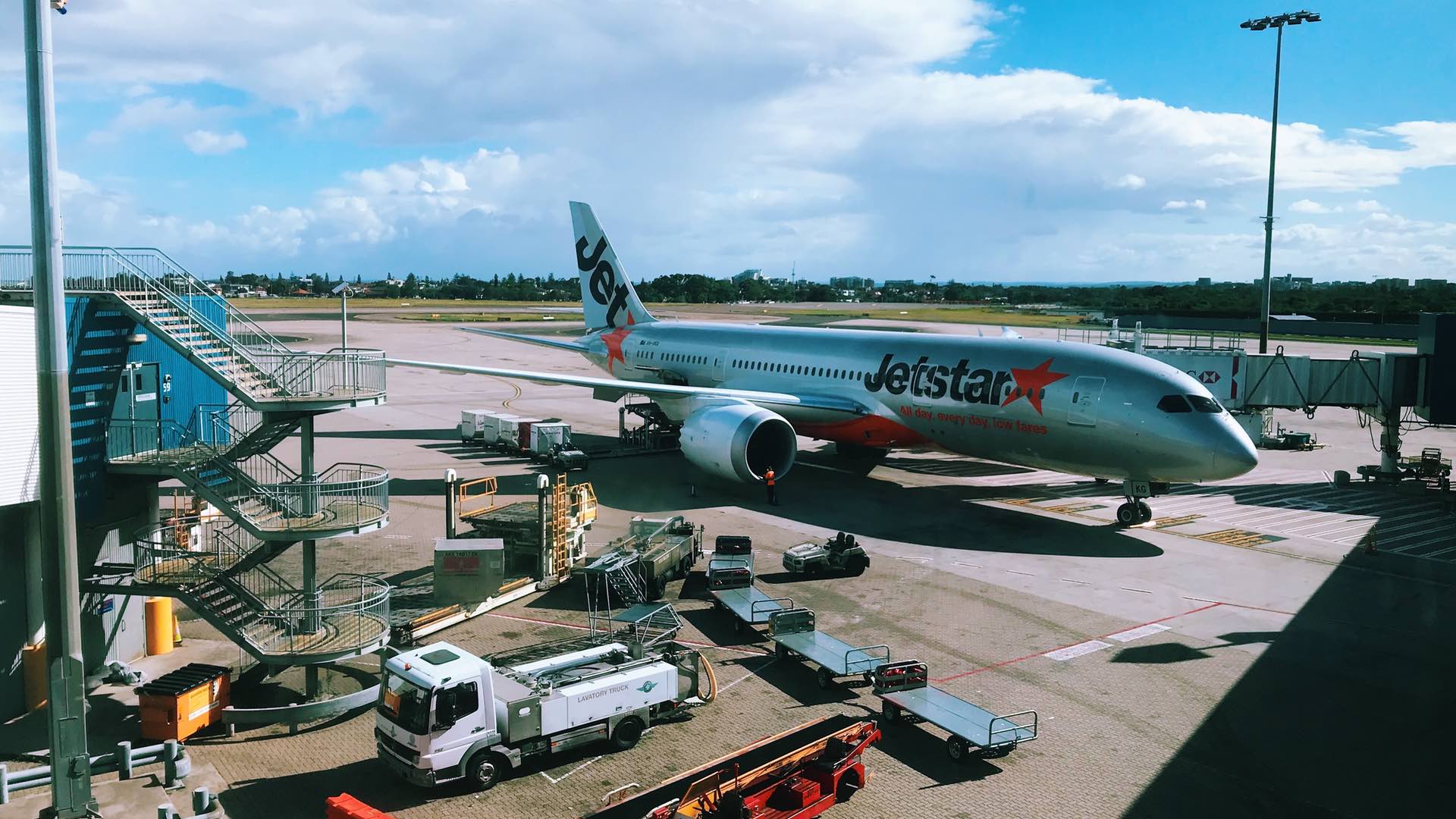 Regionally within NSW and Victoria, a bunch of routes are upping their numbers, including from Sydney to Albury, Armidale, Coffs Harbour, Dubbo, Moree, Port Macquarie, Tamworth and Wagga Wagga, and from Melbourne to Mildura, Newcastle and Ballina. Also, as first announced early in 2020 but then postponed due to COVID-19, Qantas will start direct flights to-and-from Sydney and Ballina. Jetstar already flies that route, but if you're a Sydneysider looking to head to Byron Bay and don't feel like a road trip, you now have another option.
In Brisbane, flights will increase to Cairns, Townsville, Emerald, Gladstone, Hervey Bay, Mackay, Moranbah, Mt Isa, Rockhampton and the Whitsunday Coast. And in Perth, flights will ramp up to Newman, Karratha, Port Hedland, Broome, Kalgoorlie, Geraldton and Exmouth.
Qantas and Jetstar are also allowing domestic customers to change the date of their flight once without paying a change fee — if you book before June 30, and plan to fly between June 12–October 31, 2020.
The two airlines will be changing a number of their procedures, too, to adapt to social distancing and hygiene requirements. That includes encouraging contactless check-in and self-serve bag drop, placing hand-sanitising stations at departure gates, providing masks and sanitising wipes to passengers on all flights, making everyone board and disembark in sequence, and undertaking extra cleaning.
For further details about Qantas and Jetstar's plans, visit the company's website.
To find out more about the status of COVID-19 in Australia and how to protect yourself, head to the Australian Government Department of Health's website.
Concrete Playground Trips
Book unique getaways and adventures dreamed up by our editors