An Insider's Guide to the Best of Spring in Melbourne
From floating bars on the Yarra to a festival on a tramline to the sound of jazz across the city, see why Melbourne is the place to be this spring.
in partnership with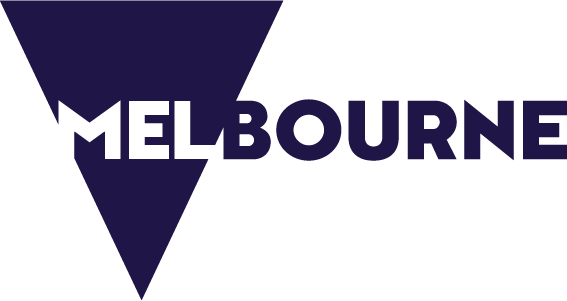 There's something unexplainably alluring about Melbourne in spring, a palpable vibration underfoot as the city shakes off the chill of winter and shudders in anticipation. Spring is here, bringing with it an energy that makes Melbourne the place to be.
Melbourne in spring is not just a season; it's a wild ride through a tapestry of endless days and nights of fun and wonder, good food and better coffee, great wine and nights you won't forget. Melbourne in spring doesn't just open its doors; it unhinges them. And, as with all things beautiful, it can seem overwhelming at first glance.
That's where we come in, with this handy guide on what to do, eat, drink — and where to rest your weary head by the end. So when Melbourne calls you, you can make the most of its embrace. Let's dive in.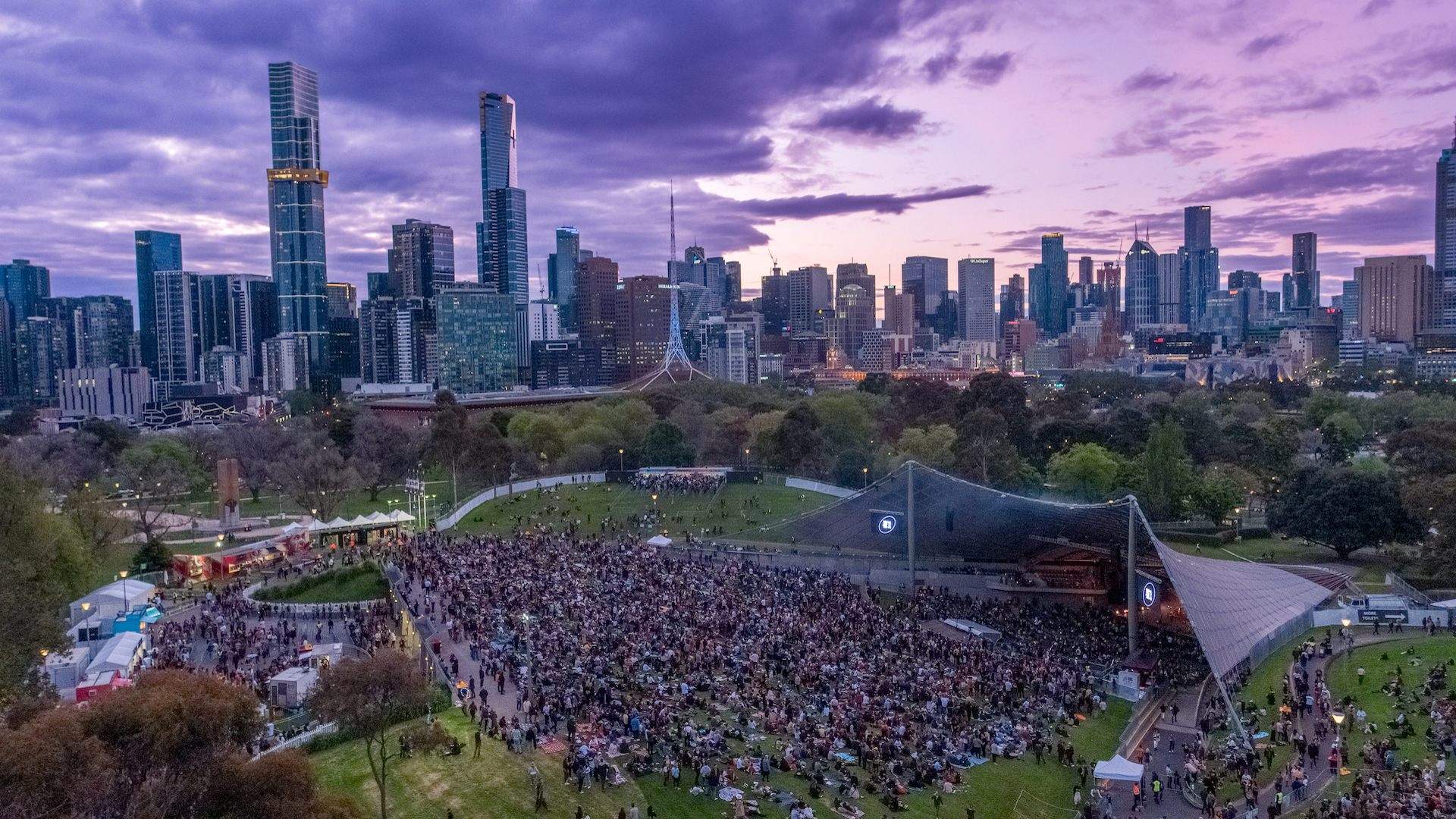 DO
This is the department where Melbourne shines. Spring in Melbourne is a cascade of colours, sounds and styles, providing something for all tastes and types. Imagine strolling through the city's iconic laneways and hearing the electrifying beats of the Melbourne International Jazz Festival. Picture yourself following that sound through the city until you arrive at a vibrant parade headed by the Hot 8 Brass Band gracing Southbank for one hell of a street party. Enticed yet?
After you're done with all that jazz, be transported into the chic, cool world of Melbourne Fashion Week, where, from pool decks to abandoned garages, the city transforms into a sprawling runway. Or head to the inner north, where The Eighty-Six festival sweeps you along the iconic 86 tram route, where pasta parties, dog fashion shows and free live performances await.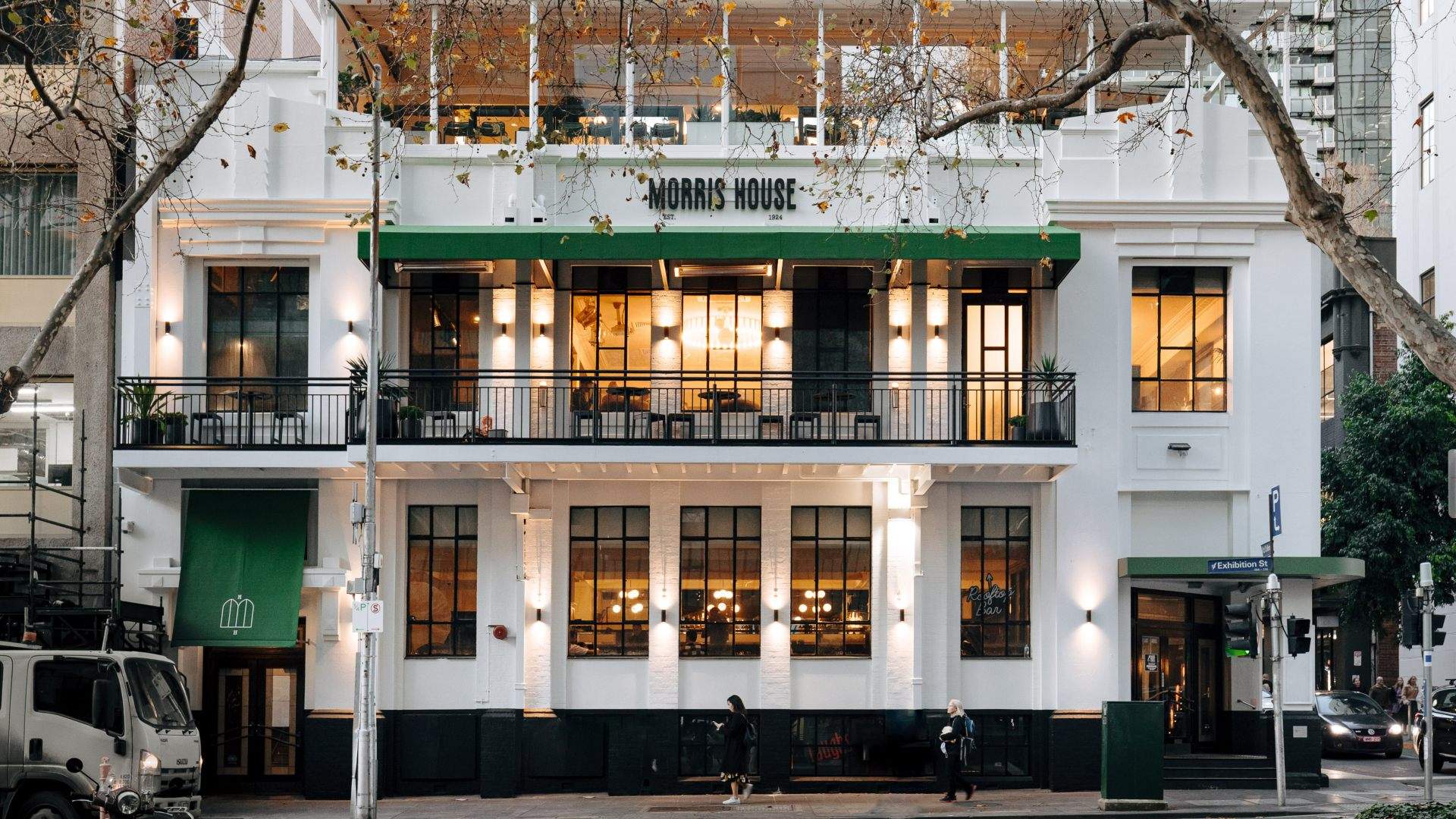 EAT
You could spend 30 years living in Melbourne and still not have scratched the surface of the deep culinary labyrinth that is ever-evolving and ever-enticing. But in spring, if you simply had to pick, you really cannot go wrong basking in the welcoming embrace of Reine & La Rue, a fine-dining palace carved from the historic Stock Exchange. With its unapologetically opulent stained-glass backdrop, it serves up some of the best French food in town. It's one you won't want to miss.
But do not forget Morris House. The revamp of this icon — with its plush leather, marble bars and breezy rooftop — takes comedy pubs to new heights. It's a testament to Melbourne's timeless blend of class and comfort in one chill, multi-leveled space. Or why not swing by Kafeneion? The crusty bread, the hearty Greek meatballs and the whiff of portokalopita will transport you straight to the lively streets of Athens. It's traditional Greek, but not as you know it.
If you want to finish your evening in style, head to Amphlett House. With its cool retro vibes and cocktail offerings from a world-class bartender, it's a cheeky wink to the 80s and an overt nod to good taste. It's playful yet polished; it's a must for the itinerary.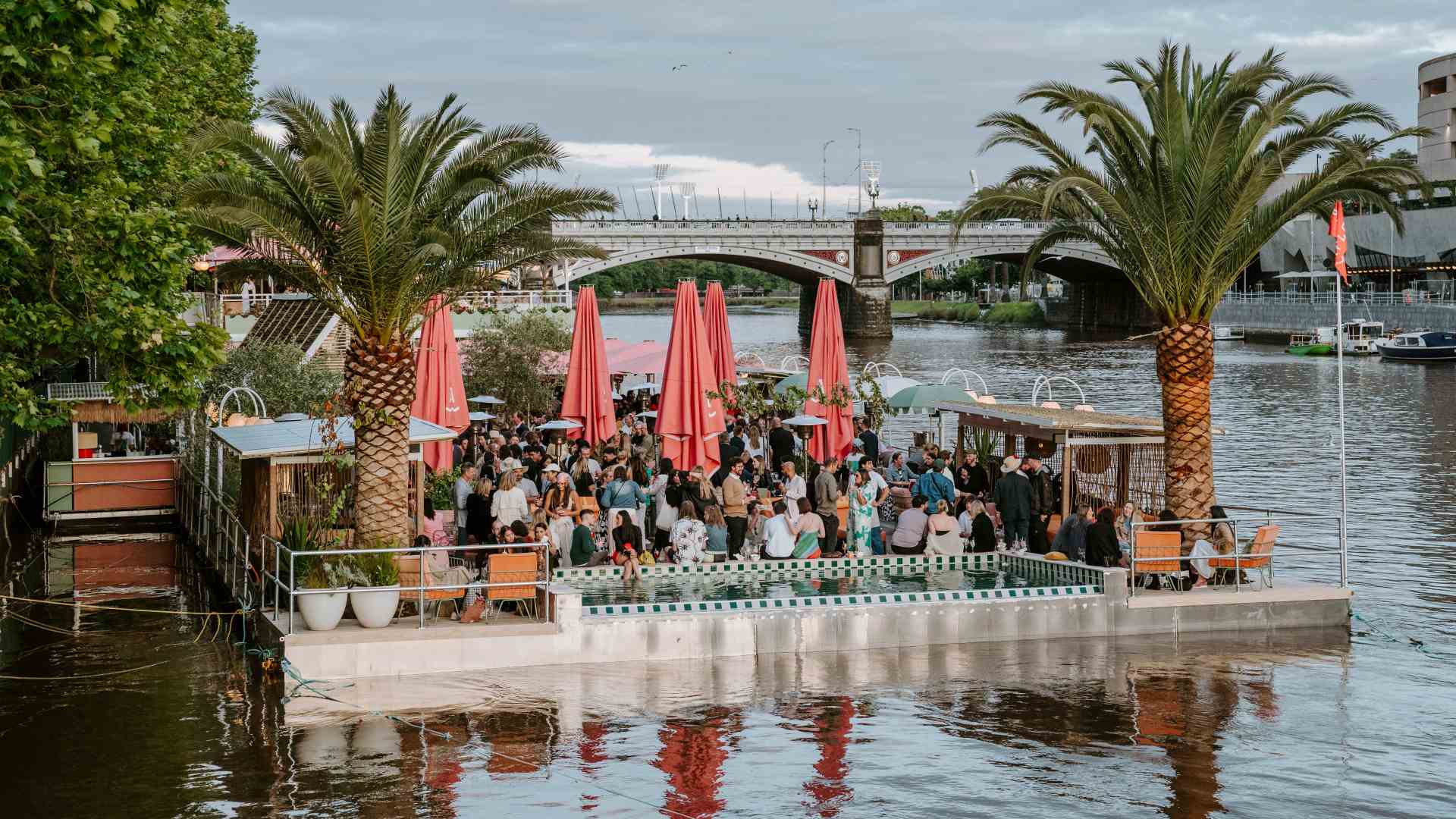 DRINK
Springtime in Melbourne means Arbory Afloat time, as it is in spring when it emerges from its slumber for another glorious season. If you head to Melbourne and don't spend a sunny afternoon sipping cocktails and munching on tasty snacks at the seasonal floating bar and cantina on the Yarra River, did you even go to Melbourne?
When the charm of the river wears (it won't, but you can't stay there forever), head to No.100 Flinders Lane. It's a wine bar, it's a deli, it's a cosy bistro — it's your next stop. Indulge in to-die-for Euro-Australian bites or linger over a Martini 100, with tastes of eucalypt and vermouth. Or, for a sensory journey, let Black Kite Commune's cocktails transport you back to 20th century Melbourne, where supper clubs were the places to be.
Melbourne in spring means pastel sunsets and rooftop bars, and for the best view in town, head to Blossom Rooftop — Melbourne's highest rooftop bar. Imagine a slice of wood fire pizza in one hand, a cocktail in the other, and one of the most beautiful cities in the world at your feet. What could be better?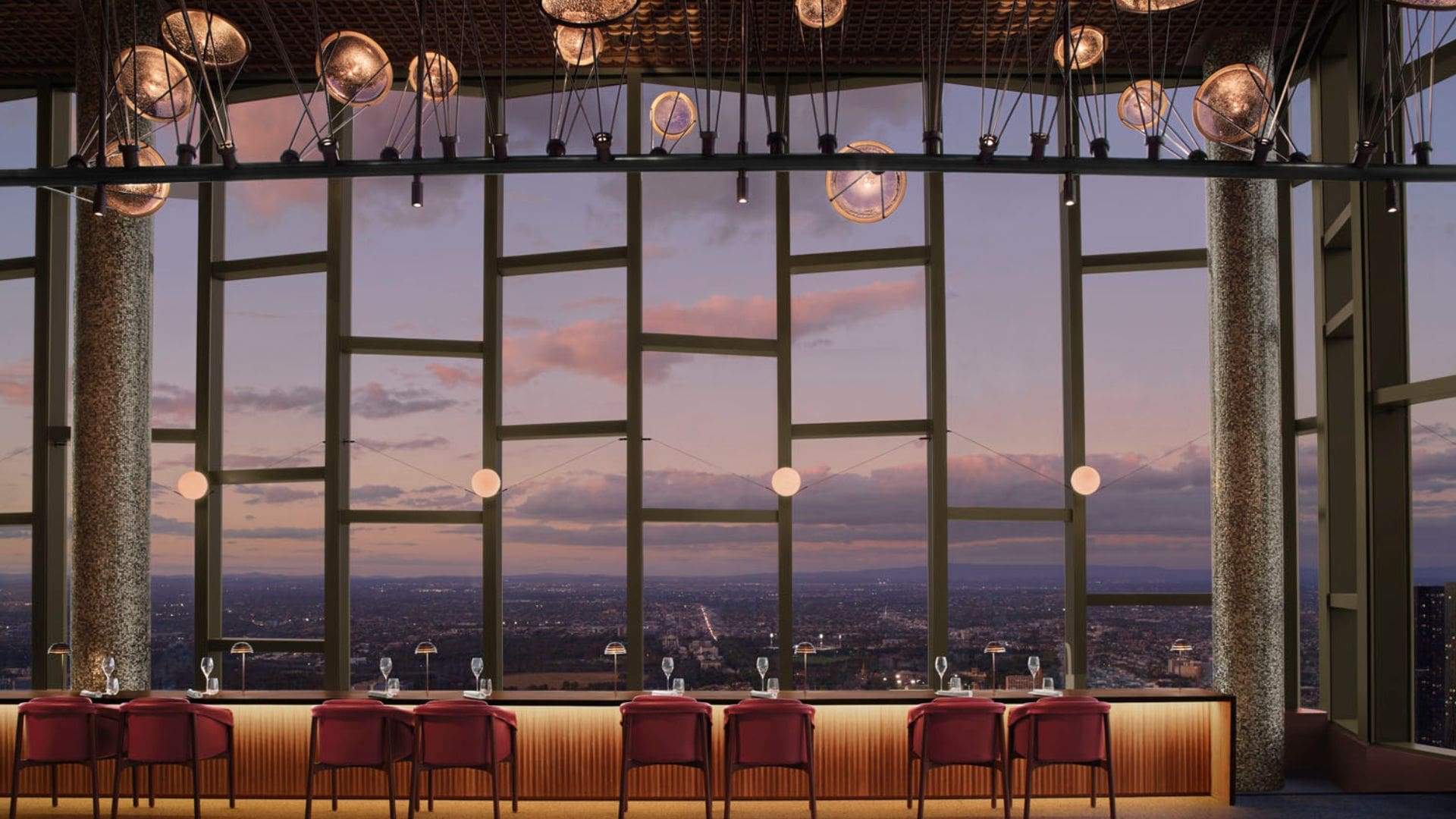 STAY
Melbourne has a lush array of sleepover spots to provide a comfortable home base for your spring escapades. Slide into Dorsett Hotel, our new kid on the block, perched delightfully in the heart of leisure and luxury at West Side Place. Or why not treat yourself at the Ritz-Carlton? You haven't enjoyed a cocktail until you've sipped it while inhaling the 80-story-high panoramic views of its world-class Atria restaurant.
Meanwhile, Le Méridien is where you pause, breathe, and immerse yourself in Melbourne's cultural delights, all while sipping an espresso under an art deco backdrop, or enjoying the never-gets-old view of Parliament from its stunning pool deck.
Finally, Rydges Melbourne throws in a dash of theatrical flair — literally, as it is nestled in the happening heart of the city's theatre district. It's also mere moments away from Melbourne Central, Emporium, Chinatown and Bourke Street Mall.
With all these options, it's quite a tough call. You might just have to try them all.
Head to Visit Melbourne for the full rundown of everything happening in Melbourne this spring.
Concrete Playground Trips
Book unique getaways and adventures dreamed up by our editors