Coming Soon: Fortress Sydney Is Chippendale's New Games and Esports Venue with a Fantasy-Themed Tavern
After launching in Melbourne in 2020, Fortress is now bringing its multi-level gaming arena, arcade, PCs, consoles and board games to the Harbour City.
Gaming and esports are coming to Harbour City in a big way. From Saturday, April 8, Chippendale's Central Park Mall will welcome Fortress Sydney, a multi-level centre devoted to computer, video, console and tabletop gaming. When it launches, it'll become a bigger sibling venue to Fortress Melbourne — which opened in 2020 to become the largest site of its type not only in the country, but in the southern hemisphere.
Fortress' second Aussie outpost, this 1000-person venue will be a seven-days-a-week haven for Sydneysiders eager to mash buttons with their mates somewhere other than their lounge room — or beyond your respective homes while connected online. Head to this sprawling spot for gaming PCs, suites dedicated to consoles, an arcade and a fantasy-themed tavern. And, for feeling like you've walked into gaming heaven, clearly.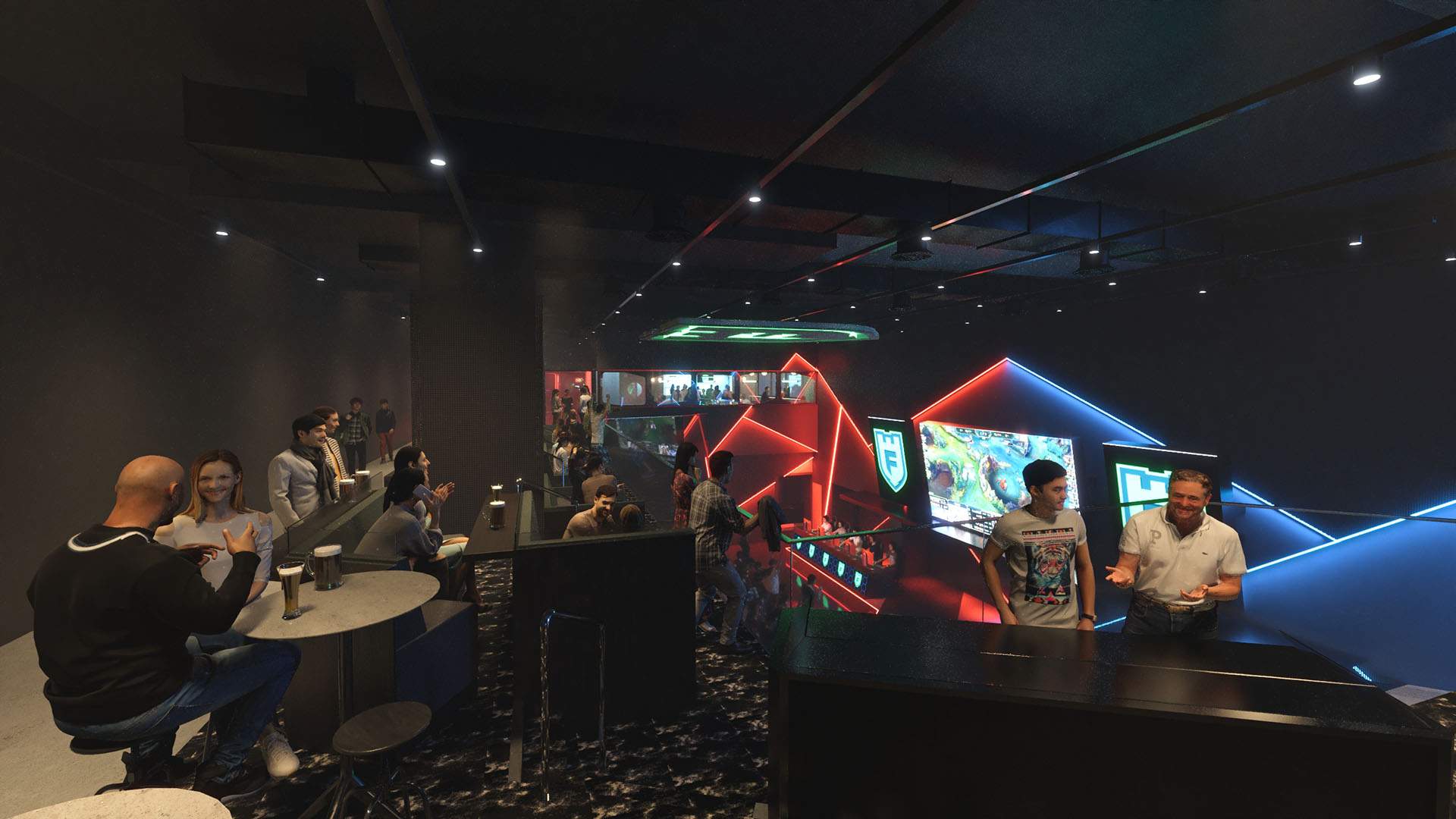 If you take your favourite pastime a bit more seriously, you'll definitely be in the right place. The esports arena turns playing into a competitive spectacle, and there's also broadcast and production facilities. Unsurprisingly, Fortress Sydney will host events year-round, such as live tournaments and international playoffs.
Elsewhere, function rooms with their own computer setups will be available to hire for private events and parties — and there'll be a merchandise store onsite as well.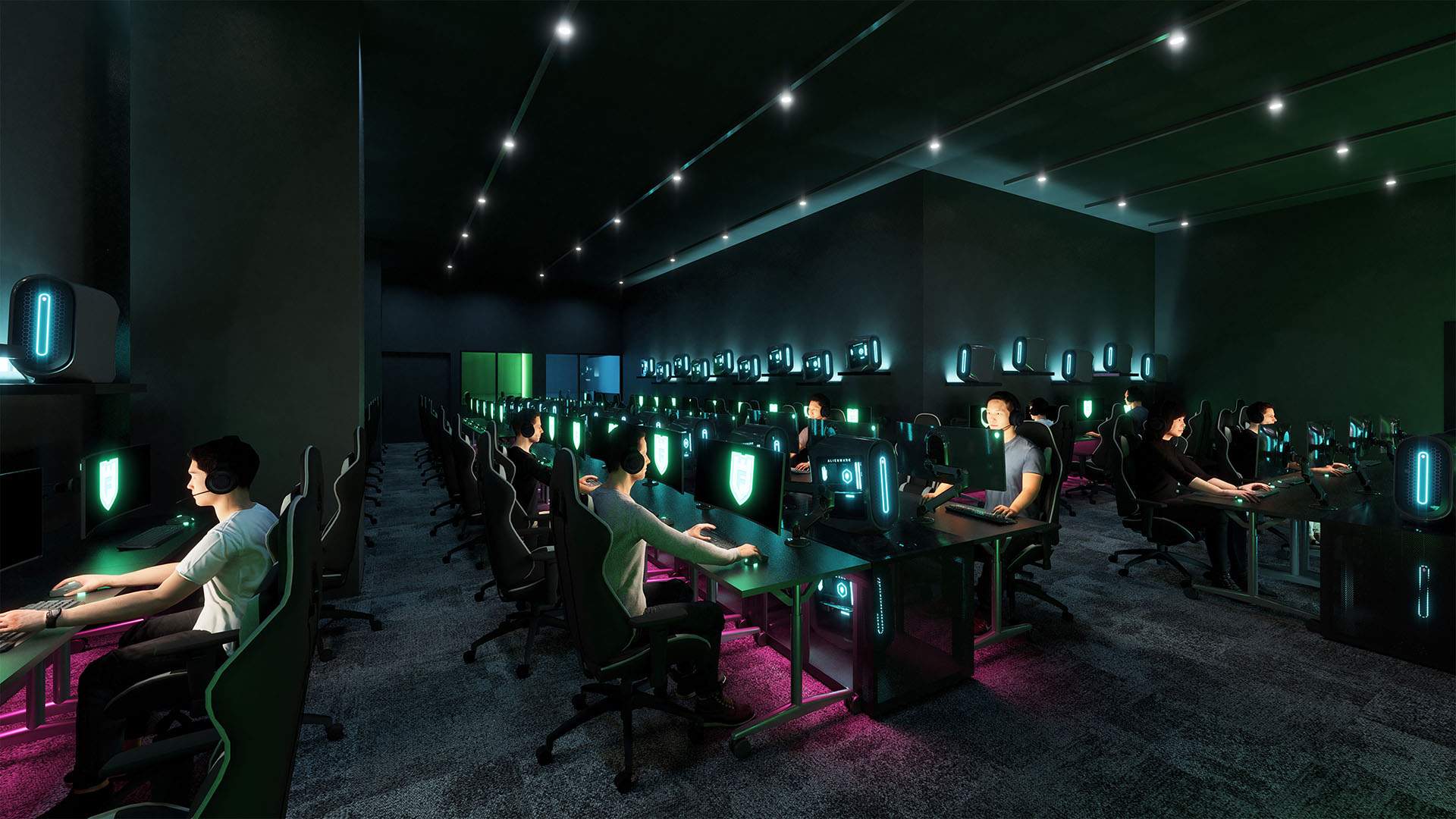 When it comes to kicking back after a few games, that's where that tavern comes in, serving both drinks and food. Monday nights on-site will be all about trivia over beverages, while Wednesdays will focus on board games, letting patrons work their way through the venue's hefty board game library.
On Fridays and Saturdays, there'll be late-night gaming sessions. And Sundays will host Dungeons and Flagons, self-contained D&D sessions guided by an expert Dungeon Master — and with a drink, stationery and character sheet all included, and all experience levels welcome.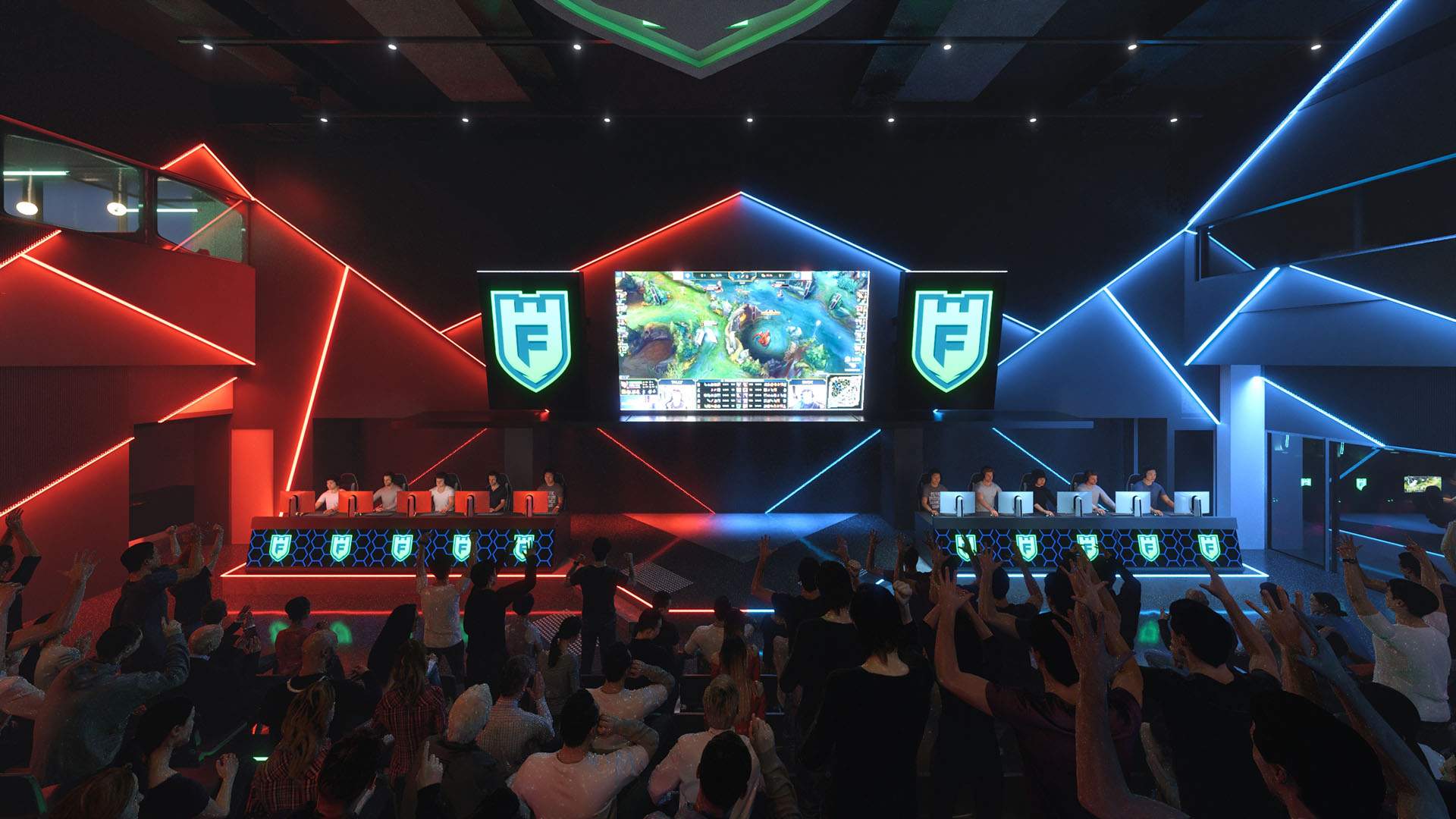 Whether you're a Super Smash Bros lover or a Counter Strike fiend — or maybe you just love Uno, the card game of champions — Fortress Sydney aims to appeal to everyone, catering for casual fans, competitive gamers and esports diehards, as well as families and after-work crowds.
It arrives at a stellar time for gaming culture — The Last of Us is one of 2023's best new TV shows; Dungeons & Dragons: Honour Among Thieves, The Super Mario Bros Movie and Tetris are heading to screens big and small; and there's always obviously something new to play.
Fortress Sydney will open at Central Park Mall, 28 Broadway, Chippendale on Saturday, April 8 — head to the venue's website for bookings and further details.

Concrete Playground Trips
Book unique getaways and adventures dreamed up by our editors