TRAVEL & LEISURE
The Best Rivers For Swimming In Near Sydney
Skip the surf and overcrowded sands of Sydney's beaches in favour of floating upstream.
The Best Rivers For Swimming In Near Sydney
Skip the surf and overcrowded sands of Sydney's beaches in favour of floating upstream.
Just when we thought we'd done all the swimming there is to do in Sydney, we make new discoveries. After paddling under waterfalls, throwing ourselves into extraordinary swimming holes and plunging into ocean pools by the moonlight, we're now exploring rivers. Make like Huckleberry Finn and get yourself to one of these meandering beauties before summer slips away.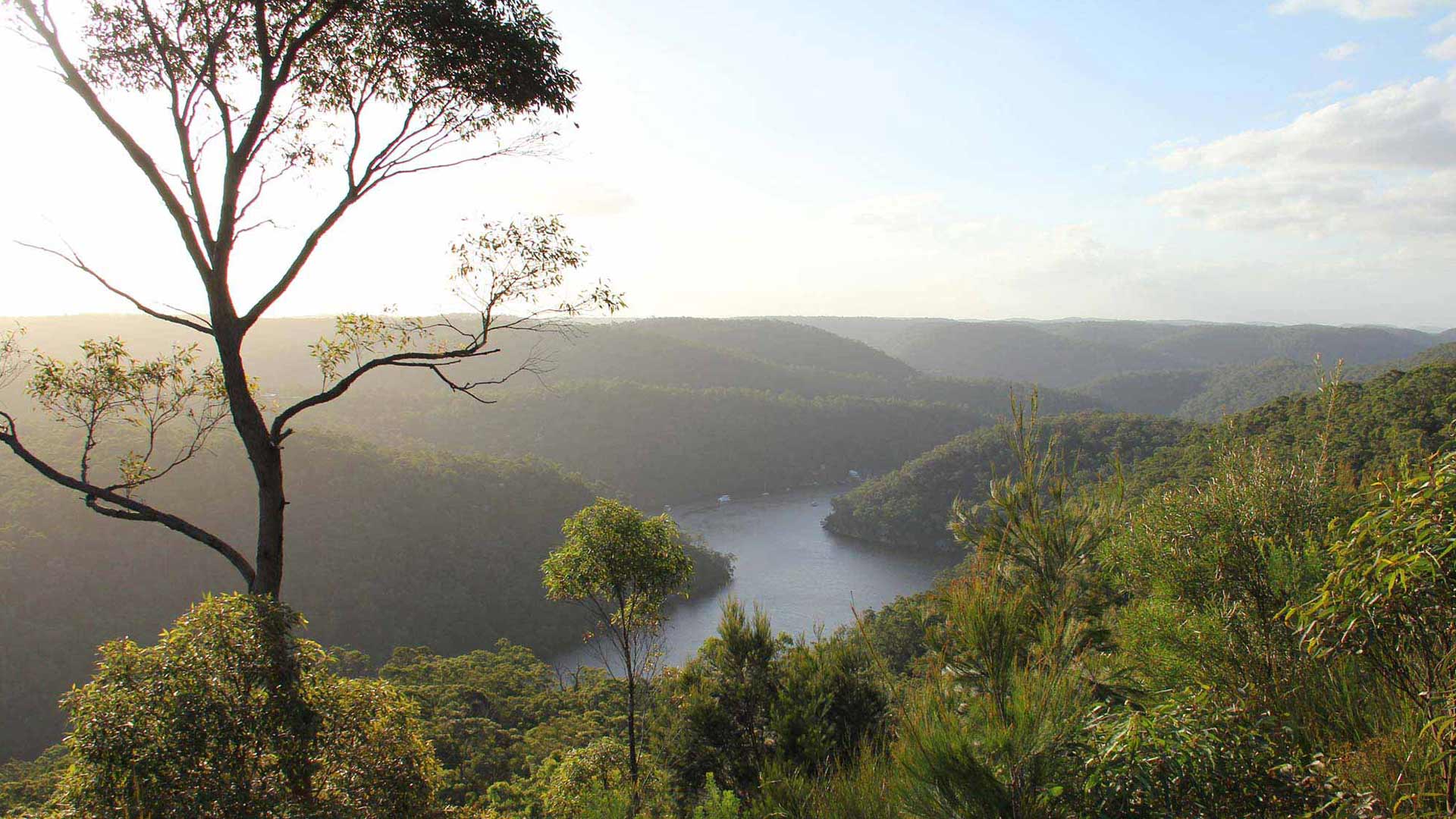 BEROWRA CREEK, HAWKESBURY
Berowra Creek starts around Pennant Hills and flows northwards, until it joins forces with the Hawkesbury. It's not actually a creek in the strict sense of the word, but a drowned river valley estuary. So, at many points, it runs through steep, majestic gorges. For a dip, make your way to Crosslands Reserve. If you want to stay the night, take a tent and book a camping spot. The Great North Walk begins here, too.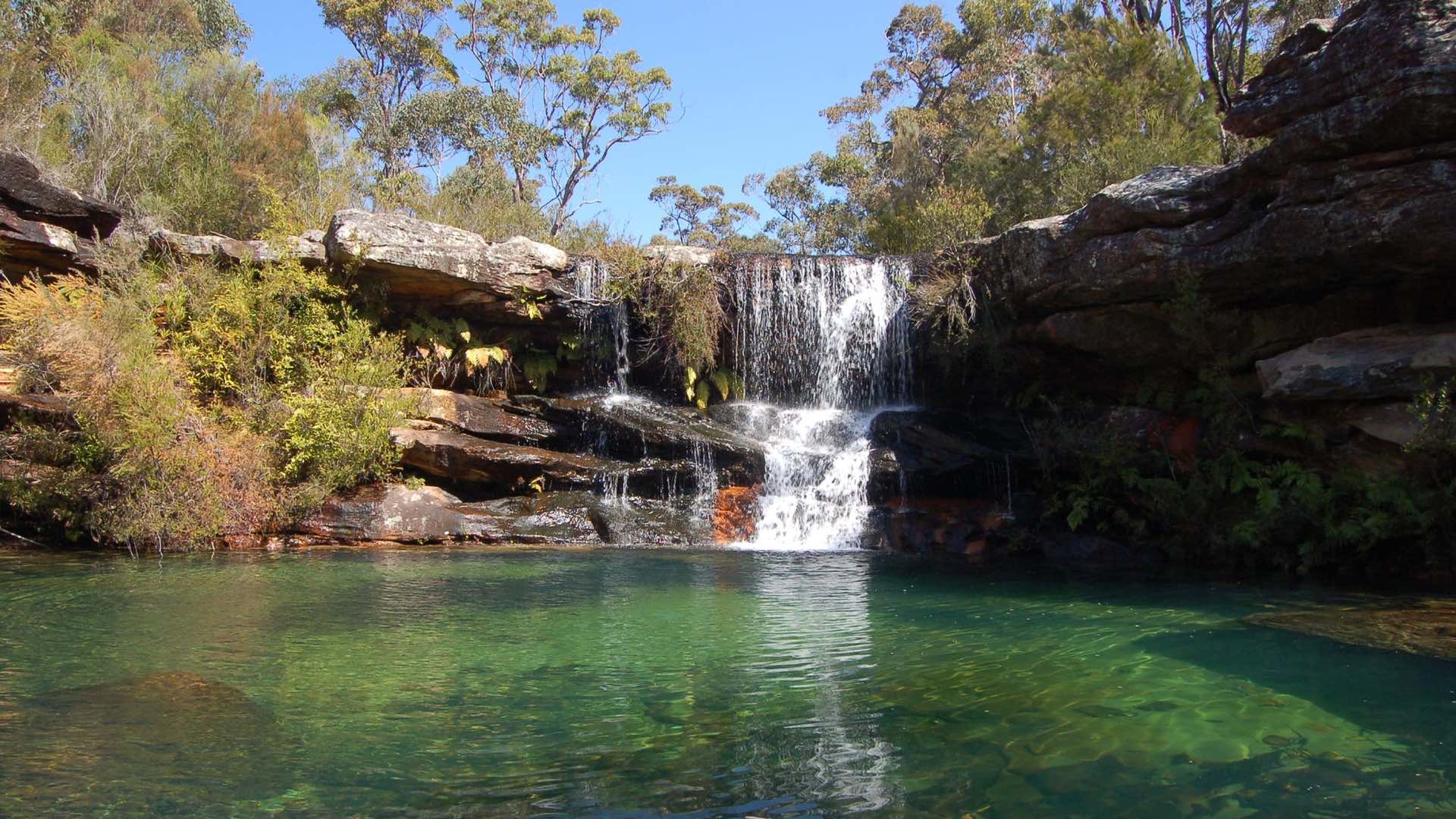 KANGAROO CREEK, ROYAL NATIONAL PARK
Just south of the Audley Boatshed in the Royal National Park (a brilliant spot for kayaking, by the way), a tributary runs into the Hacking River. Known as Kangaroo Creek, it begins in the park. To reach the best swimming spots, take the Karloo Walking Track, a five-kilometre walk starting at Heathcote Station. Karloo Pool is the most popular — the water is pristine. If it's busy, make tracks downstream, where you'll find more pools.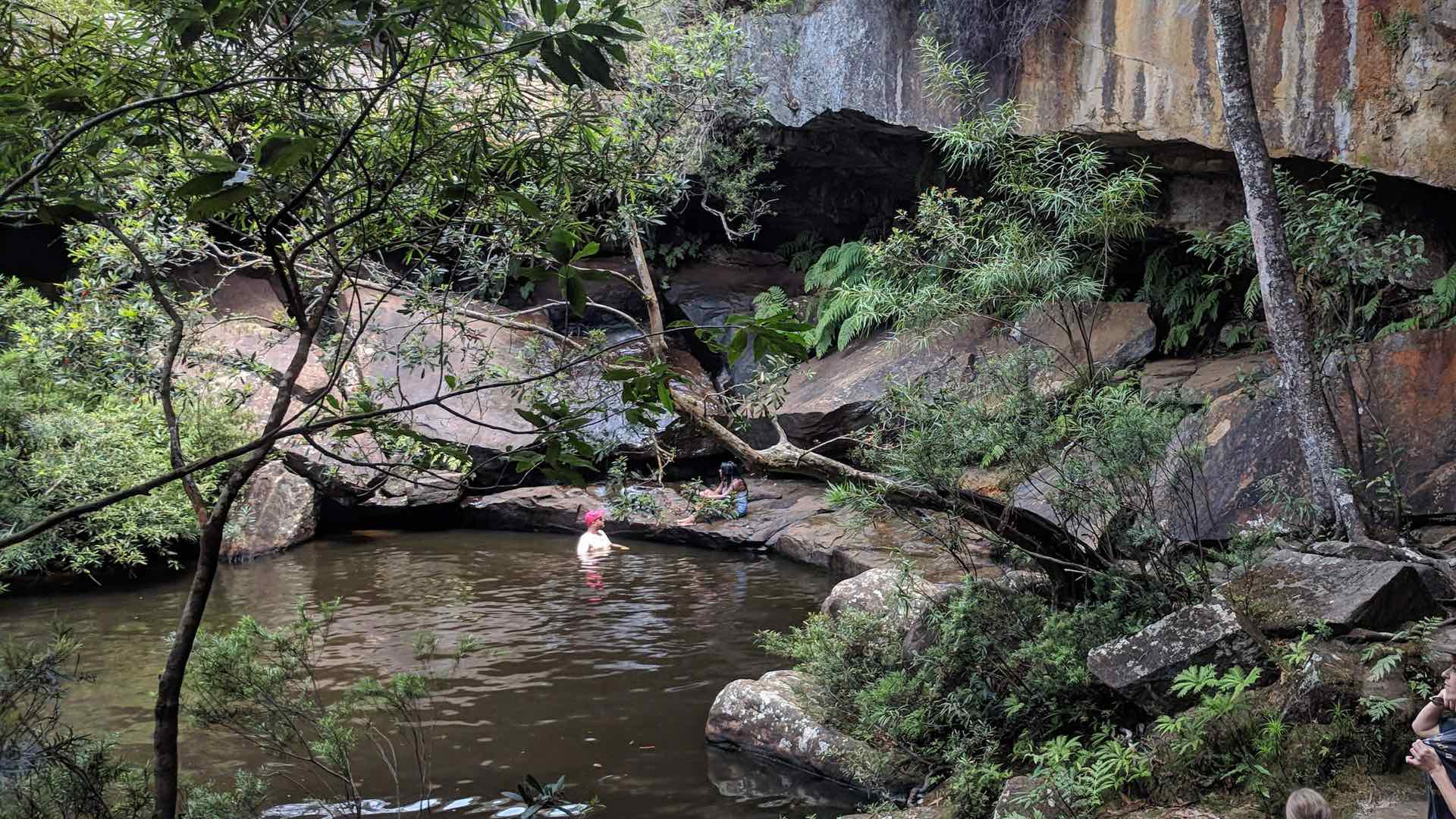 MCCARRS CREEK, KU-RING-GAI CHASE NATIONAL PARK
Stretching from Ku-ring-gai Chase National Park's southeastern corner and flowing into Pittwater near Church Point, McCarrs Creek has quite a few swimmable points. A road follows it a lot of the way, so many are accessible by car, but for safe, shallow waters, head to McCarrs Creek Reserve. For a series of fun swimming holes — including one with rope swings — go to The Duck Holes. And to splash about under a waterfall, try Gledhill Falls.

NEPEAN RIVER, PENRITH
This is not just a river — it's a river with rapids. To get in on the action, head to Bents Basin, which is part of one of many gorges along the Nepean. You'll find it about 50 kilometres west of the CBD, between Penrith and Camden. Definitely consider taking a lilo with you. What's more, the swimming hole nearby is one of the deepest in New South Wales. Afterwards, relax over a picnic, soaking in the views of the spectacular escarpment or camp overnight in the State Conservation Area. We like this one so much, we included it on our Ten Most Unusual Swimming Holes Around Sydney list.

GLENBROOK CREEK, BLUE MOUNTAINS
Glenbrook Creek's 17 kilometres begin in the Blue Mountains National Park, five kilometres southwest of Linden, and end where the creek runs into the Nepean River. Head to the lower reaches to find Glenbrook Gorge, where there are two cracking swimming holes: Blue Pool and Jellybean Pool. There's a couple of options for getting there, including the challenging, rock-hopping Glenbrook Gorge Track and the easier, family-friendly Jellybean Track.

KOWMUNG RIVER, BLUE MOUNTAINS
The epic, 74-kilometre Kowmung River runs through both the Blue Mountains and Kanangra-Boyd National Parks, passing some of the most rugged scenery in New South Wales. It's one of only seven waterways in the state to be officially known as a 'wild river', which means that it's still in near-perfect condition. It also means that you'll need to make your way to it on foot (the lack of cars has played a major role in keeping the Kowmung clean). The good news is you can expect to meet brush-tailed rock wallabies, stuttering frogs and south-eastern petaltails.

WORONORA RIVER, SUTHERLAND SHIRE
For a river that runs through residential areas, the Woronora is surprisingly clean. To explore thoroughly, hire a kayak from the Woronora Boatshed. Otherwise, you can walk or drive in at various points, including Prince Edward Park, which is about half an hour on foot from Sutherland Station. Another great spot is The Needles, a freshwater swimming hole above the Woronora. To get there, drive to the northern end of Woronora Road. Just after the turn-off into Mount Carmel Place, you'll see a gate. Park and walk down hill.

HACKING RIVER, ROYAL NATIONAL PARK
The mighty Hacking River runs between Sydney's southernmost suburbs and Bundeena, where the Royal National Park starts. One of the loveliest places to swim along it is off Swallow Rock Reserve, at the end of Swallow Rock Drive in Grays Point. Pack some rissoles, too — there's a barbie for cooking up a post-dip feast. East of Grays Point, the river officially turns into Port Hacking. There are netted pools at Gymea Bay Baths Reserve and Lilli Pilli Baths, as well as four beaches at Bundeena.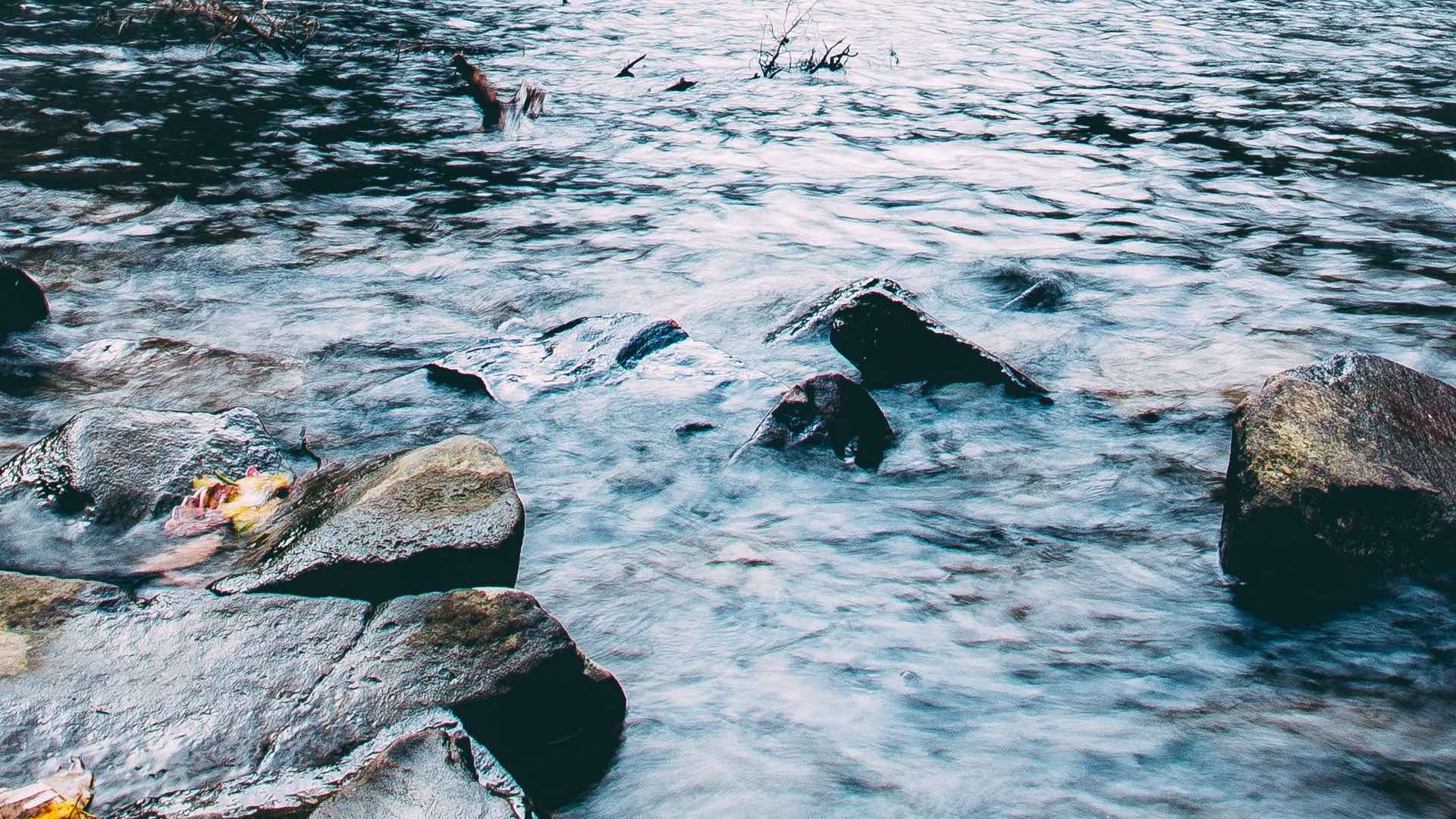 NAYOOK CREEK, BLUE MOUNTAINS
Nayook Creek's most famous — and most swimmable — stretch is Deep Pass Canyon. Found at Newnes Plateau, right on the brink of the Wollemi National Park, it's home to several deep pools which are dotted with fairy-like ferns and cascades — they look like scenes straight out of the Lord of Rings. They're also right near one of New South Wales's most beautiful campsites. The hike in and out is a 2.2-kilometre circuit and the water is on the cool side, so prepare for a refreshing plunge.
Published on December 19, 2018 by Jasmine Crittenden