Qantas Is Now Selling Retro Athleisure Wear to Help You Pretend You're On Holidays
If wearing an airline logo will make you feel like you've jetted far, far away, this limited-edition collection is for you.
With Australia's borders firmly shut, international travel has been relegated to the realm of dreams, and it looks like it'll be staying there for a good long while. But if you're happy to pretend you're taking a getaway, Qantas has been offering up several products to help. First, it sold its pyjamas, amenity sets and other in-flight goodies. Then, it moved onto fully stocked bar carts. Now, the Aussie airline has released a luxe range of athleisure wear — the type of thing you'd don if you were heading off on holidays, obviously.
Launched in collaboration with Australian designer Martin Grant, the new collection has a retro feel, too — because fondly recalling better times gone by is another thoroughly 2020 pastime. A number of Qantas' vintage logos are splashed across range, so you can choose between old-school lettering or the famed kangaroo motif.
The collection spans a cashmere jumper, a hoodie, sweatshirts, t-shirts and a beach tote. Colour-wise, the range highlights the company's red and navy colour scheme, as well as grey and wattle yellow. And yes, it's definitely designed to make you feel nostalgic. "This collection is all about classic shapes, comfortable styles and materials that are kind on the environment. But the hero of the designs are the iconic logos that evoke so many fond memories for Australians," said Grant.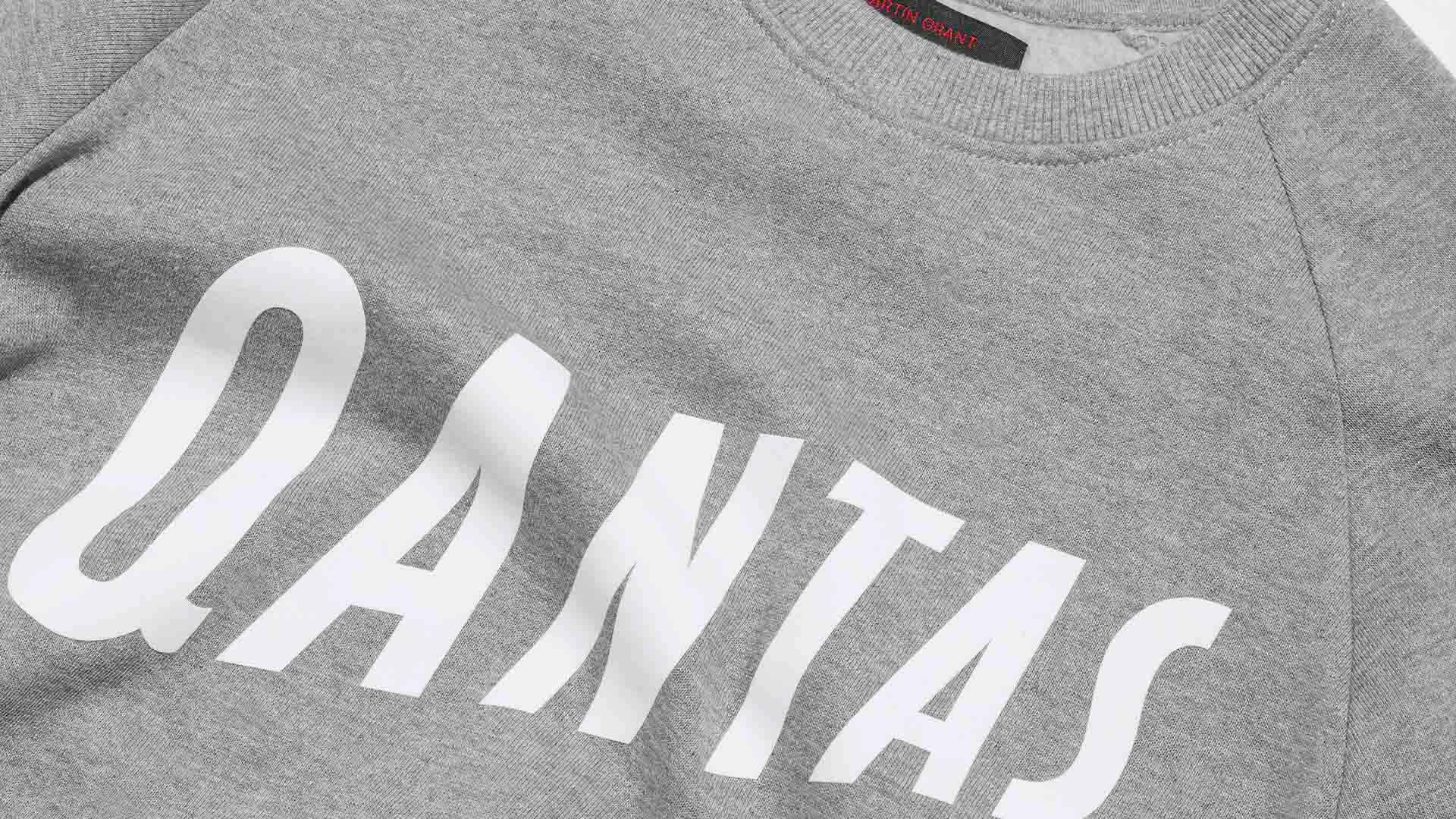 If wearing an airline logo will make you feel like you've jetted far, far away, a word of warning: this limited-edition collection doesn't come cheap. If you're paying cash, you can expect to fork out $425 for a yellow or navy sweater, $275 for a navy hoodie, $250 for grey sweatshirts, $150 for a navy or grey t-shirt, and $350 for a navy beach tote — or part with a heap of Qantas points.
You can buy Qantas' athleisure-wear collection online, using cash or points.