TRAVEL & LEISURE
Sydney's 9pm New Year's Eve Fireworks Have Been Cancelled for the Second Year in a Row
The sky will still light up to welcome in 2022 at midnight, however.
2021 has been a year for seconds. It's the second year in a row that Sydneysiders have spent months under lockdown. It's the second year of the pandemic, obviously. It's also the second year that Bluesfest and Splendour in the Grass were forced to completely skip their festivals. And, it's now the second year that Sydney's New Year's Eve fireworks will only brighten up the sky once on December 31, with the City of Sydney announcing that they'll only be set off at midnight.
So, just like when 2020 turned to 2021, this year's NYE fireworks won't be bursting with colour at 9pm. While that time slot is understandably popular with families, the City of Sydney has advised that the 9pm fireworks have been cancelled "to ensure the safety of residents, businesses, visitors and staff."
"The fireworks always generate very large crowds and the two separate displays result in the crossover of large numbers of people leaving for one show and arriving for the next," the City of Sydney's statement continued. "In the current climate, limiting this mixing of crowds will ensure the event can be managed in the most COVID-safe way for all attendees and staff."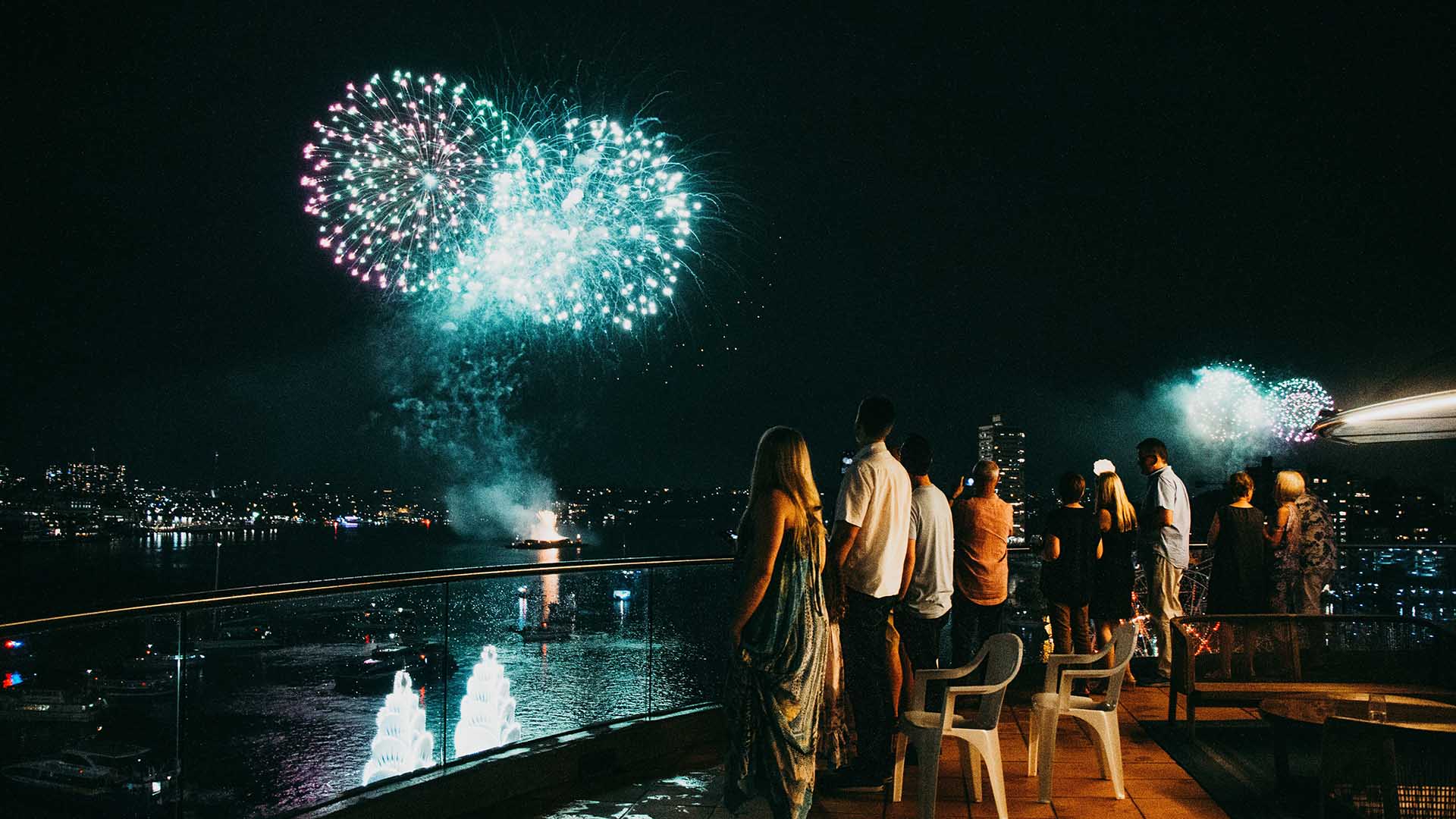 When last year's 9pm fireworks were scrapped, it was in line with the Public Health Orders in place at the time, with restrictions in effect regarding travel and crowds. At present, it's unknown what rules Sydney will be under come NYE; however, with the city only set to come out of its nearly four-month lockdown in mid-October — when New South Wales hits the 70-percent fully vaccinated thresholds — it's safe to assume there'll still be restrictions in effect come Friday, December 31. (At this stage, the NSW Government has only outlined the first stage of post-lockdown conditions.)
And if you're wondering why the announcement has been made now, the City of Sydney noted that "for an event the scale of Sydney New Year's Eve, contracts are signed and money spent months in advance. The difficult decision had to be made to follow the State Government's 2020 event for a limited, Covid-safe New Year's Eve."
"We are advised that it is likely the delta virus will still be circulating in the community to some extent come the end of the year, so our plans will allow the event to remain resilient in the face of the changing health situation and Public Health Orders."
Sydney's 2021 New Year's Eve fireworks won't light up the sky at 9pm on Friday, December 31; however, they'll still take place at midnight that evening. For further information, head to the City of Sydney website.
Top image: City of Sydney
Published on September 22, 2021 by Sarah Ward