TRAVEL & LEISURE
Ten Ways to Make the Most of Your Time in Sydney For New Year's Eve
Farewell 2019 in style with a cheeky staycation in the city.
Ten Ways to Make the Most of Your Time in Sydney For New Year's Eve
Farewell 2019 in style with a cheeky staycation in the city.
---
in partnership with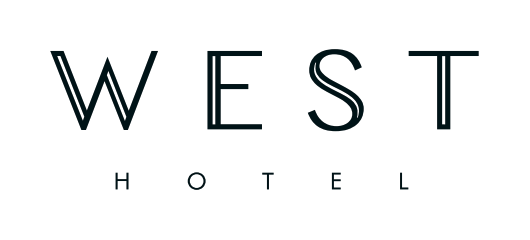 Whether you're splashing out the on cash a ticket to one of the exclusive parties on the harbour, claiming a spot at Barangaroo Reserve for the family-friendly celebration, or heading to a festival on New Year's Day, there's more to ringing in the new year than the countdown and some fireworks. There's so much going on in Sydney at this time of year, and plenty of ways to say hello to 2020 in style.
To make sure you're close to the action, book yourself a staycation at the new West Hotel on Sussex Street, part of the Curio Collection by Hilton. Situated in Barangaroo, this luxurious hotel is the perfect base for checking out all the happenings around town as 2019 comes to a close.

PREPARE FOR, OR RECOVER FROM, A BIG NIGHT OUT WITH A LEISURELY BRUNCH
There's not much a good brunch can't do, whether you're getting ready for a big day of celebrating or feeling the repercussions of last night's antics. Hop on a ferry at Barangaroo Wharf and head to Balmain East — once you disembark you'll be able to perch for brekkie at The Fenwick. This harbourside cafe inside a heritage sandstone building even has its own gallery space. Get there before 10.30am to make sure you're in time for breakfast, which is a traditional affair of sweet and savoury cafe dishes done well. The Fenwick serves Little Marionette coffee and cold-pressed juices if you need a cure all, or there are some great twists on classic cocktails on offer.
For something a little different, the sprawling Babylon Rooftop and Garden Bar offers bottomless mimosas with a selection of meze plates on Saturdays and Sundays from 10am–1pm. For $49 per person, enjoy two hours of unlimited drinks and Middle Eastern-inspired food, including labneh with peppers, chilli butter and house-made bread, and lentil kofte with pomegranate, parsley and lemon.

ENJOY A NIGHT OUT ON THE TOWN, STARTING WITH A REALLY GOOD MEAL
It's time to toast to the year that was. Take a minute to reflect over a top-notch meal and a bottle of wine, before the party kicks off and you can't hear yourself think, let alone hear anyone else's plans for 2020. A huge amount of bars and eateries opened up this year, so make the most of this opportunity to try something new. The Darling Square precinct has plenty of options, including famed Korean oven-cooked chicken joint Goobne, Steam Mill Lane's Bang Bang (inspired by the Shinjuku district of Tokyo) and the slick new restaurant XOPP, from the family behind Golden Century. If you're after something a little more wine focused, Ragazzi Wine and Pasta on Angel Place is all about minimal-intervention wine, no-waste cooking, regional Italian pasta and Spanish-influenced bar snacks. For those that want to stay within stumbling distance of their bed, Solander Dining & Bar inside West Hotel Sydney has a bold and sophisticated menu championing Australian ingredients and flavours.

MAKE THE MOST OF ALL THE WORLD CLASS BARTENDERS AT YOUR DOORSTEP
One of the best things about booking a little staycation in the CBD, is the ability to have a few bevs and wander back to bed with ease afterwards, especially when there are some seriously talented bartenders in this humble city of ours. You can't miss out on the opportunity for a bar crawl and we recommend Maybe Sammy as your first stop. This 50s-inspired venue was the only Australian bar to make it into the World's 50 Best Bars this year, coming in at number 46 in the world, and it was also crowned Best Bar in Australasia. Three more Sydney bars made it into the top 100, so check out Bulletin Place, PS40 and The Baxter Inn as well, which are all within walking distance.
While you're out and about, we recommend Council Place's standing room-only mezcal bar Cantina OK! for a quick tipple, and Employees only for stellar cocktails in a New York speakeasy-style basement bar.


STOP FOR A QUICK PICK ME UP WHILE YOU'RE EXPLORING
While you're shopping the city streets shopping, you'll likely need to stop to refuel from time to time. There's no shortage of great coffee shops in Sydney, but add these to your list just to be safe. The CBD outpost of Single O is a hole-in-the-wall on York Street perfect for brekkie on the go, especially when you grab one of its loaded crumpets. Then there's June's Shoppe near Wynyard Park, which specialise in open sandwiches with all kinds of toppings, and Skittle Lane — a laneway cafe barely three-minutes walk from West Hotel on Sussex Street.
Other quick bites that you can't go by include fresh oysters from the Sydney Fish Market — a must-visit stop in its own right, especially if you're taking a stroll through Pyrmont — and Chippendale bar Gin Lane's special summer soft serves. The cocktail-inspired frozen treats are made from cold-pressed juices, fruit garnishes and, of course, gin.

SOAK UP SOME ARTS AND CULTURE
Moonlight Cinema's 2019/2020 season at Centennial Park runs from November 28–March 29. The program is, as always, a nice mix of new releases and cult favourites, and in the days around NYE you can catch Dirty Dancing, Hustlers and Joker. While Moonlight is closed December 30–31, on New Year's Day you can recover with a chilled out screening of The Greatest Showman, and, on January 3, the 20th-anniversary screening of classic cheerleading flick Bring It On will make you feel super old. You can buy snacks and drinks on site or BYO nibbles and a bottle of wine.
There are also a number of blockbuster art exhibitions around town this summer. Head to the Museum of Contemporary Art to check out the career-spanning exhibition of influential British artist Cornelia Parker, and a showcase of four pieces from contemporary Chinese-Australian artist Guan Wei, twenty years on from his first Australian solo show at the same gallery.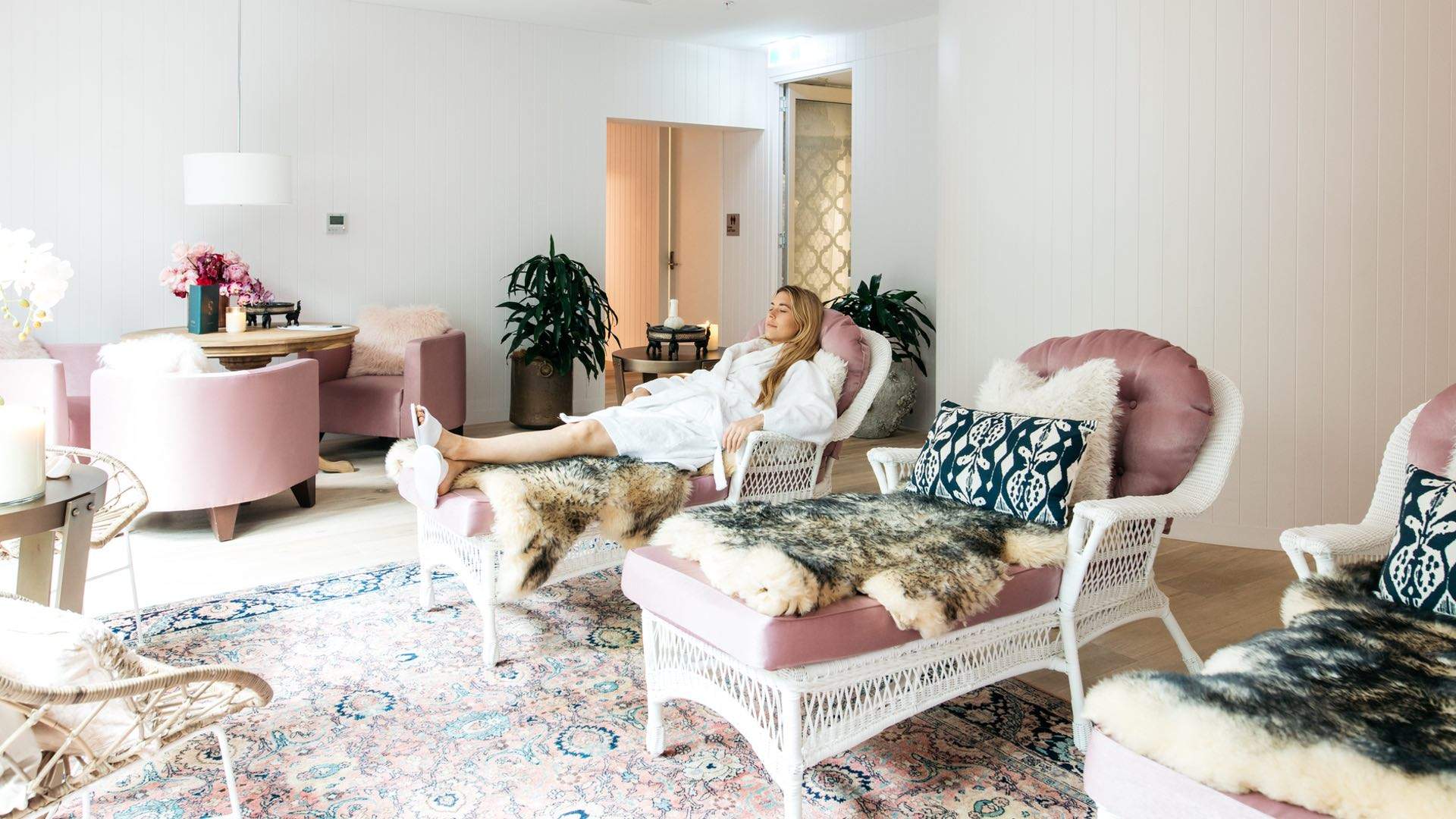 START THE YEAR OFF RIGHT BY TAKING A MOMENT FOR YOURSELF
It's pretty much universal knowledge that 2019 has been hectic. By the time Christmas is done and dusted, it'll be time to shake that stressful energy off so you can start 2020 feeling fresh and ready to crush it. Take a moment to pamper yourself at one of the many spas around Sydney — if you have the time, escape the hustle of the CBD and head east to Vaucluse. There you'll find farm-to-table restaurant The Botanica and its sister venue Sol Spa. There's a huge range of treatments on offer, ranging from simple facials, body scrubs and massages, to traditional holistic therapies and full-body sessions. You can enjoy an exclusive bento box from the restaurant in the spa's courtyard or pop next door for a leisurely meal.
While you're in the area, there are beaches in almost every direction — including the delightfully secluded Milk Beach — where you can get your toes wet or continue the relaxing vibes on the sand.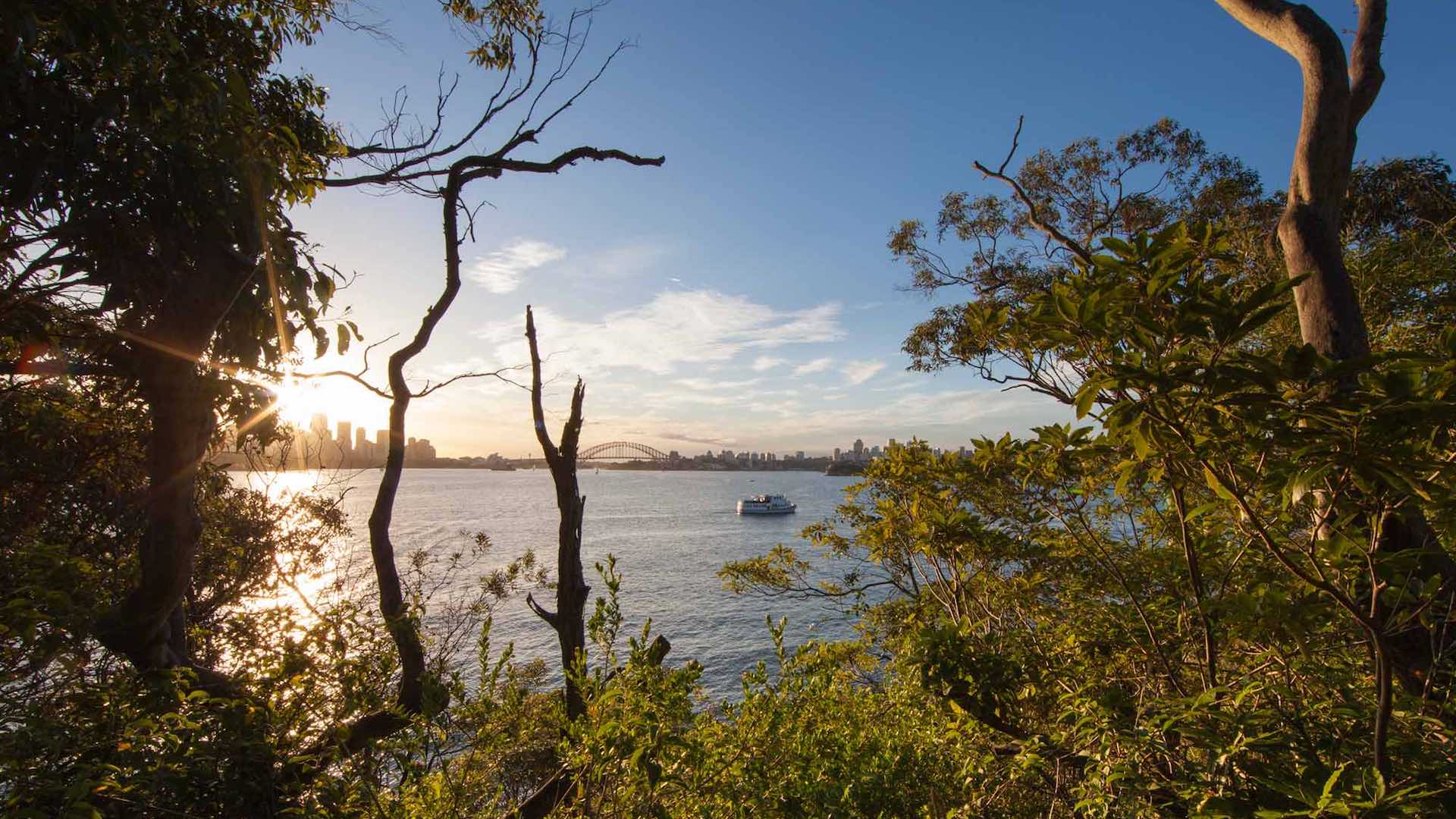 GET STARTED ON THAT NEW YEAR'S RESOLUTION TO EXERCISE MORE
Another year, another resolution forgotten by February. Whether you want to exercise regularly, get out and explore more, or maybe conquer a fear of boats, get started on your resolution early to put you in the best stead to succeed in 2020. Head across the harbour for some nature with a beachside walk through the lower north shore — the Chowder Bay to Balmoral Beach walk is an easy one-and-a-half-kilometre track, which offers some stunning views and interesting Sydney landmarks along the way. Once you're done, there's plenty of time for a dip in the water, or lunch and a cuppa at The Boathouse.

EXPLORE THE SHOPS AT BARANGAROO AND PICK UP SOME BOOKS ON YOUR SUMMER READING LIST
If you're in need of a new read for a few lazy summer days on the beach, head to Title Barangaroo. The huge, independent bookstore builds on the stellar reputation of its Surry Hills predecessor — you'll find heaps of books from all genres, with a focus on art books and a dedication to quality titles over what's trending. Title also has plenty of films and music, including an impressive selection of vinyl. Get yourself a coffee from South by Dukes and spend a little while getting lost in Title's shelves. If you've got the shopping bug, you can check out other Barangaroo spots like The Waiting Room, Collector Store and Belance.
Celebrate your purchases with a hearty dinner at Barangaroo's new German beerhall Beerhaus, before waddling the six minutes it'll take you to walk back to your room at West Hotel on Sussex Street.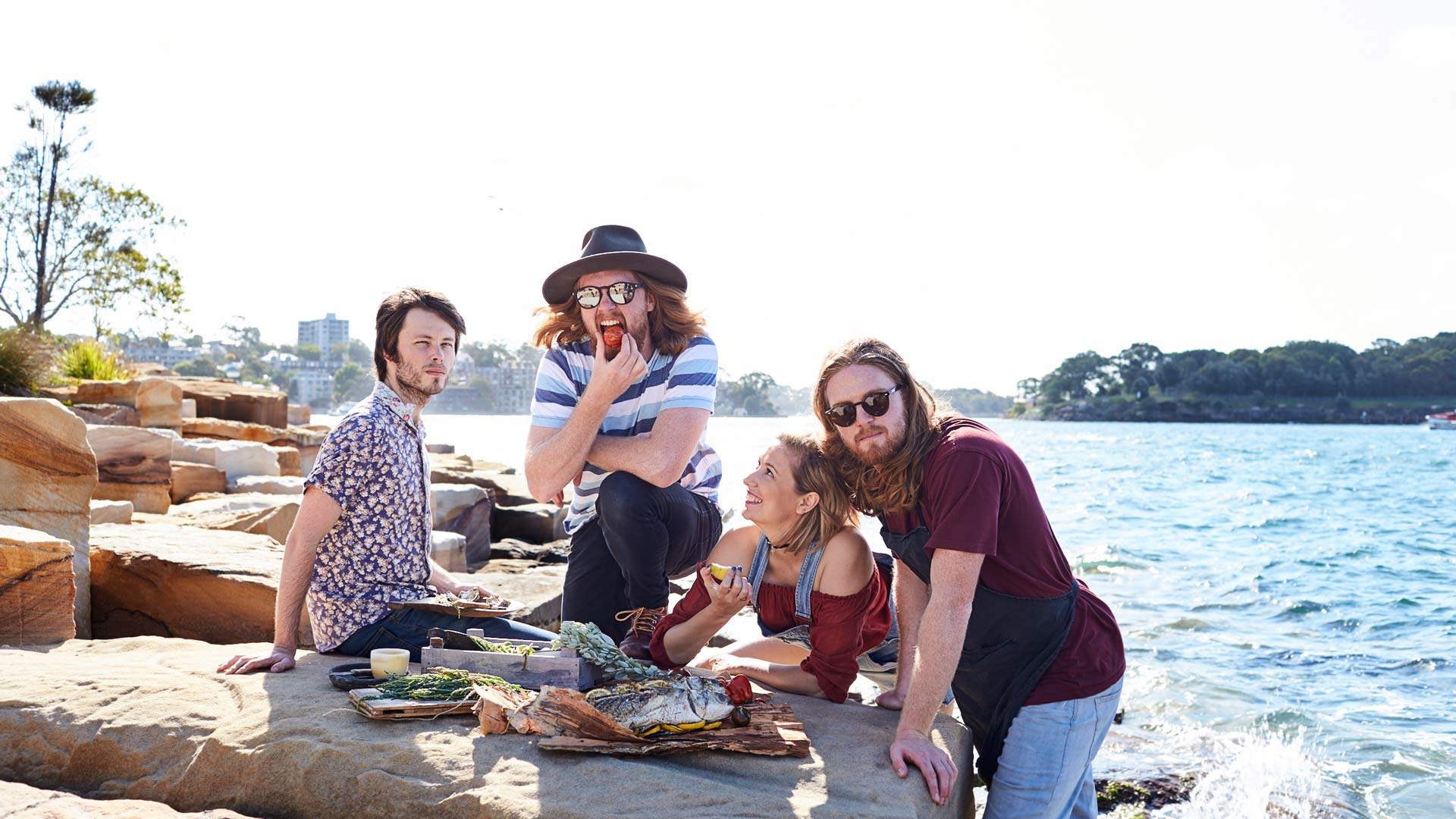 ENJOY A RELAXED PICNIC AT BARANGAROO RESERVE
While Barangaroo Reserve is set to be more than a little bit hectic on New Year's Eve, it's a great spot for a picnic any other day of the week. Plus, there's plenty of places at Barangaroo where you can pick up some delicious treats to take with you. For a gourmet picnic, you can't go past European-style food emporium Bel & Brio, which makes some killer paninis and sandwiches with rotisserie and deli meats. This place is more than just a bar and eatery — inside you'll find an impressive wine cellar and a well-stocked market place where you can buy fruit and veg, cold-pressed juices and freshly baked bread, plus a cafe slinging specialty coffee and pastries. You could also pick up coffee and treats from Shortstop or South by Dukes.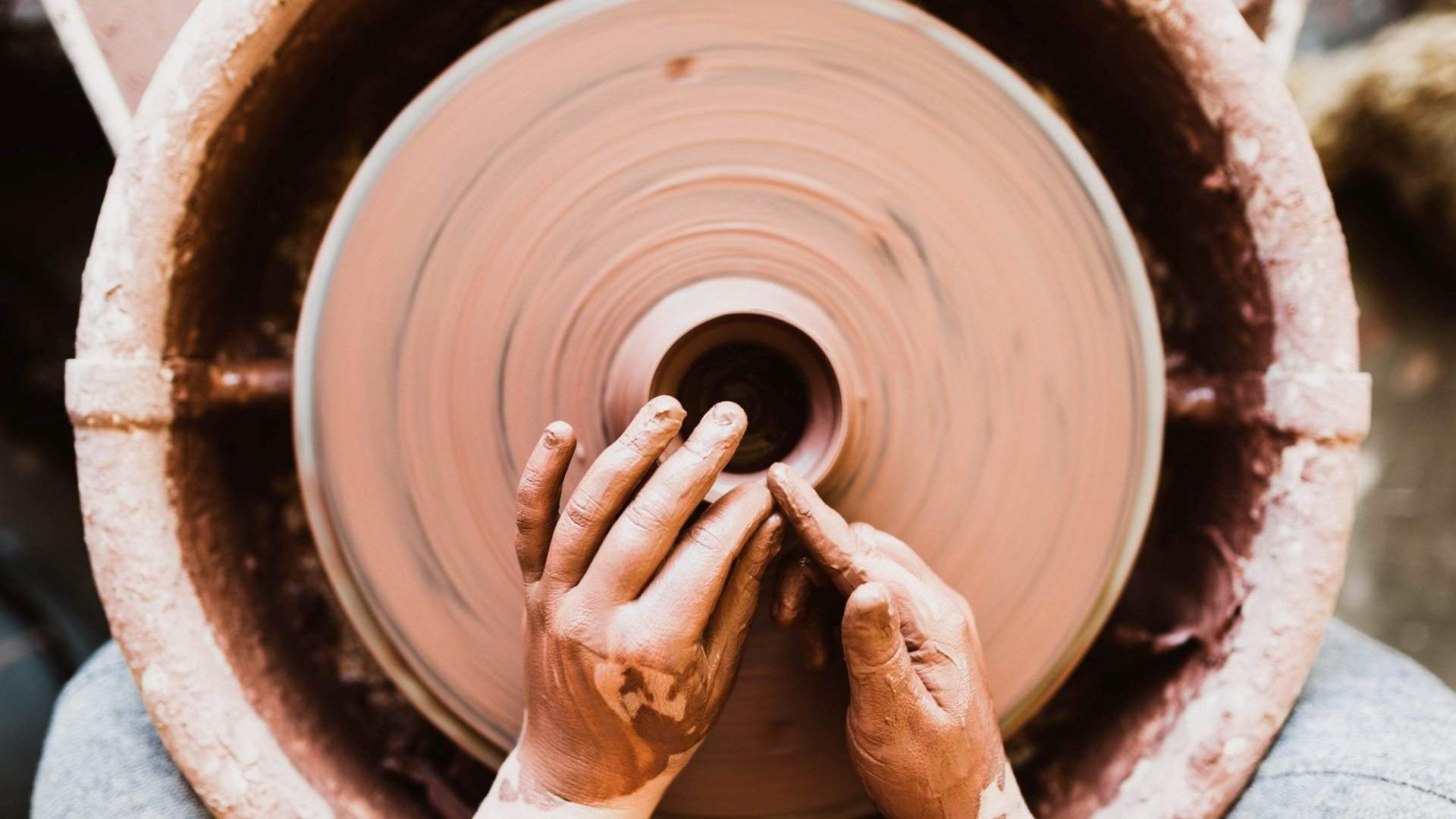 LEARN SOMETHING NEW FOR THE NEW YEAR
Make learning a new skill a resolution and then immediately smash it out of the park — it'll make you feel really good about yourself. You could learn to shake a cocktail like a pro or build your own gin at Archie Rose Distillery in Rosebery, head to Marrickville or St Peters for an intro to throwing pottery on the wheel, design and make your own earrings at a cute little studio in Town Hall, paint a masterpiece over a glass of wine at Cork & Canvas Darlinghurst or Cork & Chroma Surry Hills, or become a master of the Japanese art of kintsugi, at a studio just six minutes walk from the West Hotel on Sussex Street.

Make your New Year's Eve staycation easy by booking at West Hotel to be right on the doorstep of all the city's best happenings.
Published on December 03, 2019 by Leisha Kapor