TRAVEL & LEISURE
This Is What You Can and Can't Do Under NSW's Social Distancing Laws
"Stay home" is the overwhelming message, but there are a few accepted reasons for leaving the house — here's what you need to know.
This Is What You Can and Can't Do Under NSW's Social Distancing Laws
"Stay home" is the overwhelming message, but there are a few accepted reasons for leaving the house — here's what you need to know.
Our movements are currently restricted by the two-person public gathering and social distancing rules put in place to contain COVID-19, which means you can only leave your homes to get necessary goods and services, for care or compassionate reasons, work and education or exercise. The New South Wales Government outlines these stay at home directions in more detail over here.
If you disobey the restrictions, you risk on-the-spot fines — in fact, Sydneysiders have already been slapped with infringements.
So, what exactly can you do? We've broken it down.
The below information is correct at time of publication. We'll update as any new announcements are made.

Can I go on a holiday to a coastal/regional town?
In short, no. On Tuesday, March 31, Deputy Premier and Minister for Regional NSW John Barilaro called for holidaymakers to cancel all non-essential travel, including travel to regional NSW towns and remote communities. He said, "Now is not the time to travel from metropolitan areas to regional NSW for a holiday, for meetings, or even to relocate yourselves for a longer period". Those living in regional towns should not travel between towns to visit friends or family, either. "The safest thing you can do right now is stay in your community," he said. And that means you too, Arts Minister Don Harwin. "Politicians aren't exempt from this rule and what Don Harwin has done over the last couple of weeks is unacceptable," said Mr Barilaro on Thursday, April 9.

Can I road trip to an out-of-town beach for a day?
The federal and state government's restrictions on all non-essential travel still apply, so travelling to a beach outside your local area is not advised. This includes heading to an out-of-town coastal spot.


Or just a Sydney beach?
If you're exercising, yes. But many local beaches are still closed and those that have reopened have restrictions in place. Randwick City Council has now reopened Maroubra, Clovelly and Coogee beaches for exercise, including swimming, surfing, walking and running. From Tuesday, April 28 Bondi, Bronte and Tamarama will be open from 7am to 5pm on weekdays only, with all "land-based activities" off-limits. Woollahra Municipal Council has closed all beaches and harbourside pools. Shark Beach, which is managed by NSW National Parks and Wildlife, is closed, alongside all beaches located at Sydney Harbour National Park. On the northern beaches, select beaches are open for exercise only — anyone sunbaking or gathering will be asked to move on. Dee Why, Manly, Shelly, North Steyne, Queenscliff, Paradise, Great Mackerel Beach are all closed. Whereas Avalon, Collaroy, Fairlight, Freshwater, Mona Vale, Newport, Palm Beach and Whale Beach are open with some lifeguard patrolling — check here for the most recent updates. Mosman Council, Sutherland Shire and Bayside Council beaches are all open for exercise. More details available here.
A reminder here, though, that Sydneysiders are encouraged to stay local — and travelling across the city to exercise may not fly with police.

How about driving to my holiday house?
Do we need to mention Minister Harwin again? NSW Premier Gladys Berejiklian ordered Harwin to return to Sydney after it came to light that he had been spending time at his Central Coast holiday house despite bans on non-essential travel. And, as Deputy Premier Barilaro advised earlier, even "to relocate yourselves for a longer period" is not advised at this time.

What about driving to go for a hike or bike ride?
NSW National Parks and Wildlife Service has closed all camping and campgrounds, visitor centres, high-visitation areas, and historic sites in response to the COVID-19 emergency. While The Royal National Park is partially open, much of its attractions are closed, including access to the Figure 8 Pools, Garie Beach, Bonnie Vale beach and picnic area, and Wattamolla beach, lagoon and picnic area. Ku-ring-gai Chase National Park's popular Barrenjoey Lighthouse track and Berowra track are closed, as is Sydney Harbour National Park's Hermitage Foreshore Walk. Minerva Pool (pictured) in Dharawal National Park is also closed. See the full list and details here. You can still cycle to and around Centennial Parklands (see: exercising in a park, below). Again, you should be staying local.
On Saturday, April 11, Waverley Council closed the Bondi to Bronte Coastal Walk, but it has since reopened.

I'm on my Ls, how about a driving lesson?
In NSW, driving lessons are allowed — with either an instructor or a family member — as they fall under 'education', which is one of the four reasonable reasons for leaving the house; namely, 'travelling for the purposes of work or education if the person cannot do it at home'. That means L-platers can continue to log driving hours in NSW, unlike in Victoria where one 17-year-old L-plater was pulled over and fined $1652, as driving lessons are deemed non-essential in that state.

Can I go and see my friends?
NSW Police Force posted a handy Q&A on Tuesday, April 7, which stated that "anyone leaving their place of residence needs a reasonable excuse for doing so".

My family?
If you're visiting to provide food, medication or care, that falls under 'compassionate reasons' and is permissible. However, physically socialising with your family, if you do not already live with them, is considered non-essential. Try video calls instead.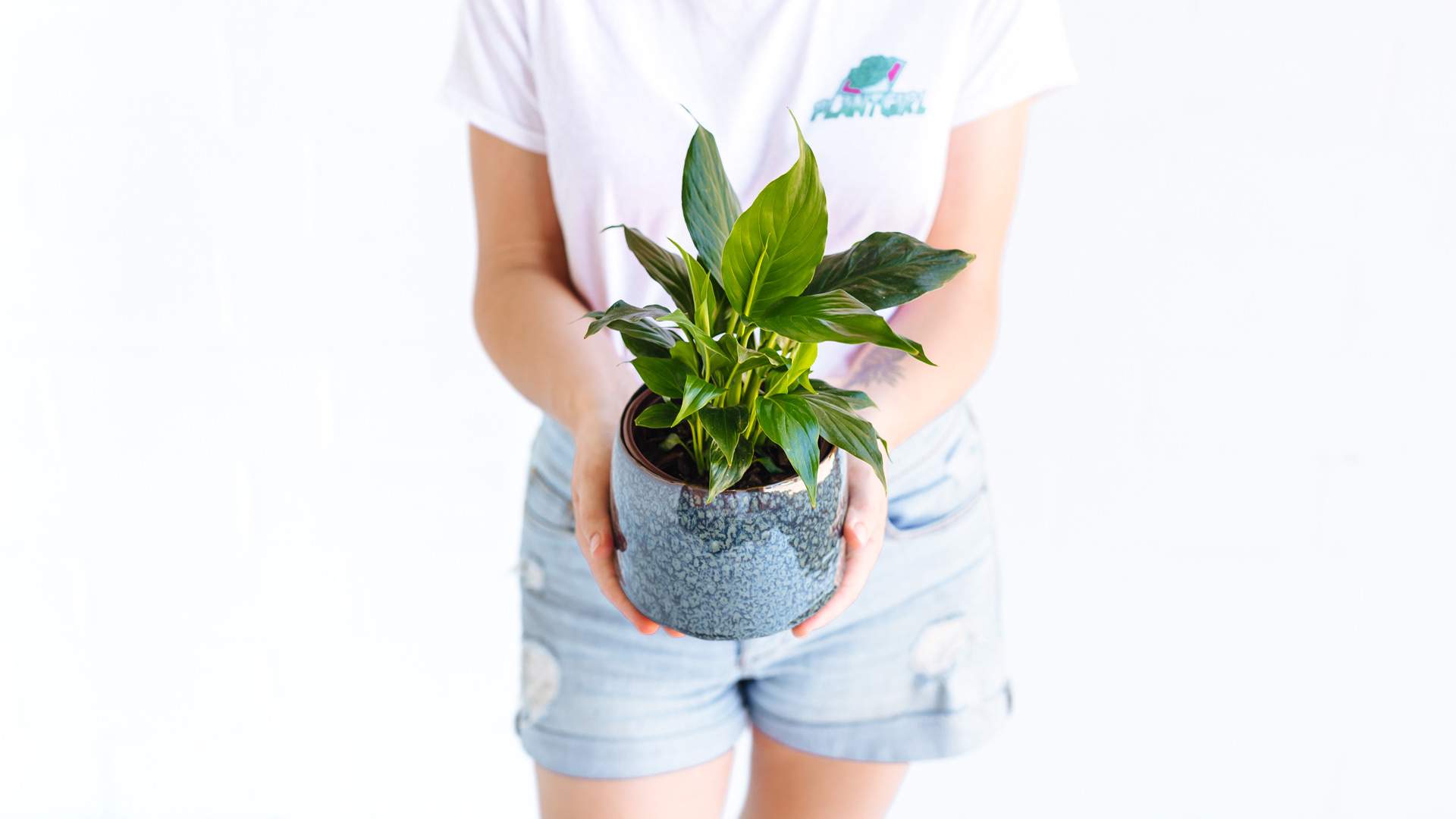 Can I hand-deliver a gift to my friend?
Delivering food, medication or care to a friend would also fall under 'care', especially if they do not have family in New South Wales, however it's best to consider if your trip is necessary. You can find other ways to shower your mates with gifts without leaving the house, like sending them a book, a puzzle, or a plant.

Can I buy alcohol for the weekend from a bottle shop?
Yes, you can. Last month, Australia's major bottle shops new limits on alcohol to discourage hoarding, but remain open. You can also have cocktails and wine delivered to your door from these Sydney bars or sign up to an alcohol subscription service.

Where am I allowed to buy food?
A supermarket, food market, grocery store or food retailer within a shopping centre are all considered 'essential gatherings' by NSW Government. The larger supermarket chains have implemented restrictions on the number of customers in store at any one time. If you want to avoid wandering the aisles, a number of cafes have introduced produce boxes for pick-up or delivery.

Can I go out for a takeaway coffee?
Yes, you can. In NSW, you're permitted to get takeaway coffee from your local cafe. And while you're at it, buy a bag of coffee to make your own during the week — or order in from these roasters.

And can I have a picnic?
A solo picnic? A kebab on a bench? Fines have been issued across NSW — including one man fined for eating a kebab on a bench and another, on Tuesday, April 7, fined $1000 for sitting at a picnic table. So, it's not advised.

Can I go on a picnic date if we're both wearing activewear?
Technically, yes — so long as you actually work out and don't sit down to eat a picnic. The Guardian Australia reports that 'all states currently allow you to leave the home, and meet up with one person to do exercise'. You should be exercising within proximity to your house, and you should keep your distance, so no plank taps.

How about exercising in a park?
You certainly can. Sydney's Botanic Gardens and Centennial Parklands continue to remain open to the public, however the gates at Centennial Park will be closed to cars on weekends until at least Sunday, May 10. Executive Director Denise Ora said the four-day trial was to ensure the Park can remain open for exercise in the long term, saying "We want everyone to be able to use the park so vehicles with a disability permit will still be able to access the park by car from Randwick Gates."

Can I play basketball/tennis/golf?
NSW Government Office of Sport confirms that certain solo or two-person activities are deemed exercise, saying "golf and tennis can continue provided the Public Health Orders are complied with". Check with your local club or facility to confirm they're open, and practise social distancing and good hygiene. You can still play tennis at Camperdown, Lyne Park, Wentworth, Sydney Olympic Park and City of Sydney-managed courts with a maximum of two people per court (including taking lessons). Golf NSW has useful Q&As around the dos and don'ts around golfing in COVID-19 times. As for basketball, can you shoot hoops solo? Probably. Can you maintain 1.5 metres if two of you play together? That sounds like netball. Either way, you'll both be touching the same ball with your hands. It's best to kick a ball, or stick to walking.

Or take my pet out for a walk in the park?
Yes, you can take your dog for a walk as it's considered exercise, so long as you're observing the social distancing measures. You can even take your housemate/partner along, too.

Can I go to church?
Religious gatherings and places of worship were forced to close along with pubs, clubs and sporting venues on March 23. However, some are holding virtual services. The Wayside Chapel is holding services online; Uniting Churches are too; Emanuel Synagogue is running virtual services and activities; and St Mary's Cathedral is live streaming mass.

For more information on what you can and can't do in NSW, head to the NSW Government website.
To find out more about the status of COVID-19 in Australia and how to protect yourself, head to the Australian Government Department of Health's website.
Top image: Centennial Parklands
Published on April 09, 2020 by Emma Joyce