ARTS & ENTERTAINMENT
Road Trip Country: Driving Around New Zealand's Canterbury Region
Windows down and purpose-made road trip playlist blaring.
This article is part of our series on the diverse highlights of NZ's Canterbury region, from city to snow. To book your Canterbury trip, visit the 100% Pure New Zealand website.
There's nothing quite like a road trip. Even if you're not completely sold on the idea of long hours wedged into the backseat of your friend's Corolla, the high points of a roadie — driving along the highway, windows down, the purpose-made road trip playlist blaring, obviously — definitely outweigh the low ones. Especially when you've got incredible scenery and lots of awe-worthy stops along the way.
That's why New Zealand is made for road trips. Not only is it crazy beautiful with a landscape that changes at every turn (right or wrong), it's a country that you can cross in little more than three hours. It's tiny. Unlike Australia, driving around NZ isn't a ridiculous task — everything's compact, and it never takes more than a few hours to get somewhere great. In fact, you probably won't even need to pee on the side of the road once.
There are a slew of routes you can take to get right down the North and South Islands, but for an easy drive and a chance to see the most in a short amount of time, take your road trip to Canterbury. The region that includes Christchurch and its surrounds — from Kaikoura all the way down to Timaru and across to the Southern Alps — it boasts a landscape that's so incredibly diverse, it's almost unbelievable. In any one day you can be driving across the plains, through snow-topped mountains and around glaciers — without even leaving the snug confines of the region.
So what exactly should you mark on your map? Start in Christchurch and make your way down to the ski region, pull up under the stars at Lake Tekapo and put your hiking boots on at Mount Cook — it's all in our guide to the ultimate Canterbury road trip.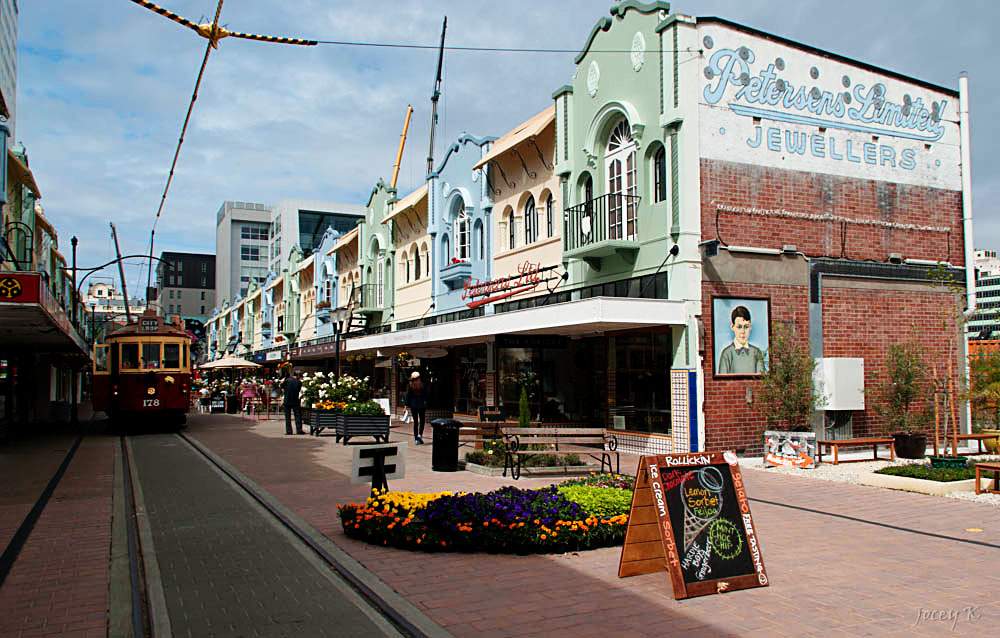 Christchurch
In Canterbury, Christchurch is your best base. It's New Zealand's second biggest city so you can get a direct flight with Air New Zealand from Sydney, Brisbane and Melbourne for a coupla hundred bucks. It's choice. From the airport, pick up your ride and head into the city — it's a simple enough drive and, bonus, road rules are basically the same for Australians. It just gets a bit tricky (read: impossible) once you hit the city centre, as a heap of roads are either one-way or closed and lanes are defined by a small army of witches hats.
Christchurch is a city rebuilding, but that doesn't mean there's not a lot happening. The locals here are making it work, and it's incredible to see how they're reinventing the city as their own. You'd be best to take a full day here — two if you can — to eat, drink, see and learn. The CBD isn't that big, so you can easily walk from breakfast at Black Betty to the Re:START shipping container mall and the Christchurch Art Gallery. Make sure you take a walk to the Botanic Gardens (they're the third biggest city gardens in the world, behind New York and Munich) and head over to New Regent Street for dinner and then a drink in the Christchurch's cosiest whiskey bar, The Last Word. The surrounding suburbs have it going on too, so, seeing as you've got wheels, head out to The Tannery shopping precinct in Woolston and picturesque port town Lyttleton.
Stay: The George, 50 Park Terrace, Christchurch Central, thegeorge.com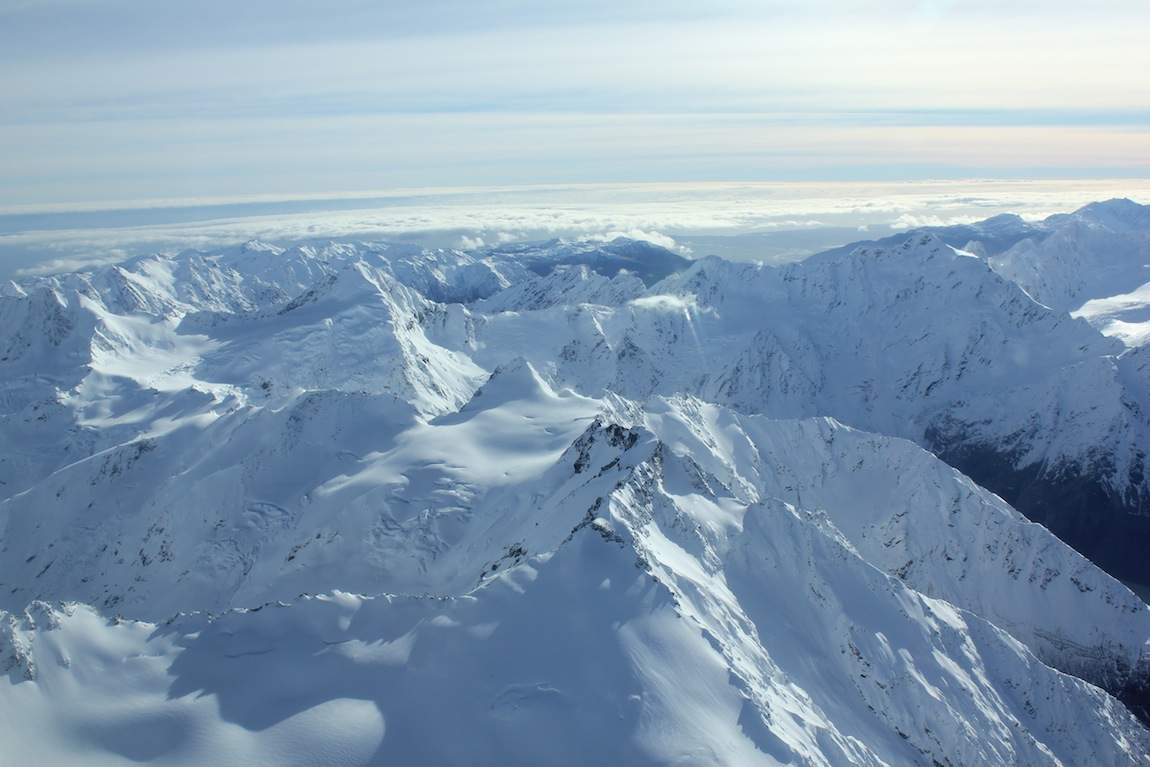 Methven
Whether you have a carload of ski bunnies or not, Methven is the perfect little ski town to stop off at once you leave Christchurch. Just an hour or so out of the city, Methven sits near the base of Mt Hutt, so it's teeming with ski pros and staff that work up on the mountain. They frequent the Blue Pub and the Brown Pub — they sit opposite each other on the main street, it's all very quaint — and The Last Post of an evening, all of which house fireplaces, hearty dishes and lots of booze. And you'll need all of these things if you do or don't decide to go skiing up at Mt Hutt. You are? A shuttle picks up skiers from most hotels each morning (no need to book) and will bring you back down in the afternoon. Just be warned: the drive up is unsealed and unnerving as hell if it's your first time. Not heading up the mountain? There are plenty of walks you can do around the area, and thanks to the cooperation of local farmers, some of them pass through some very pretty private land. Just don't forget your beanie.
Stay: Ski Time Lodge, 39 Racecourse Road, Methven, skitime.co.nz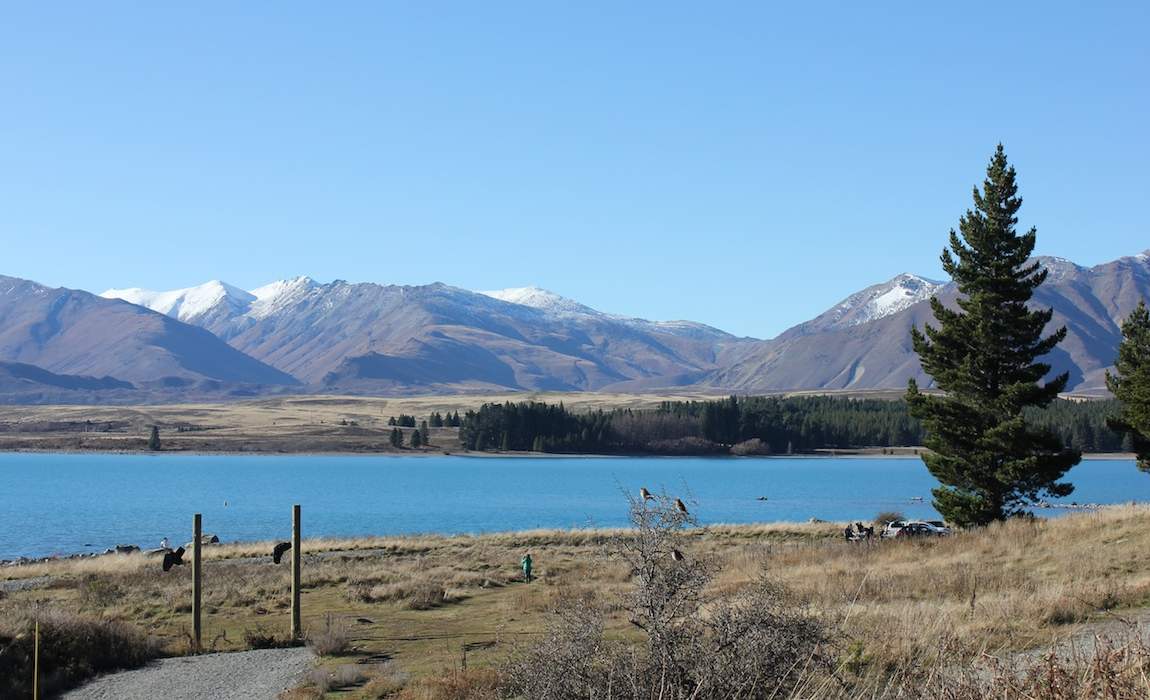 Lake Tekapo
When you've had enough of skiing (or sitting by the fire in the pub), it's onward to Lake Tekapo. If you haven't seen photos of Tekapo, refrain from doing so before your trip — it'll make your first sighting even better. The water in this lake is the bluest of blue, so much so that I'd be inclined to say it was magic if someone didn't tell me that it comes from the reflective rock flour that gets ground into the lake by the glacier that feeds it. Whatever the reason though, this place has snow-topped mountains bordering the lake and the adorable Church of the Good Shepherd sitting on it's shores, and it's stunning. In winter it's covered in a blanket of snow, and later in the year it's blooming with lupins — you really can't lose. Spend a day or two hiking up Mt John, stargazing, bathing in the hot pools or sipping wine by the fire. Have a look at our Tekapo itinerary for deets.
Stay: Peppers Bluewater Resort, State Highway 8, Lake Tekapo, peppers.co.nz/bluewater or the YHA Lake Tekapo for some great indoor views of the lake, 3 Simpson Lane, Lake Tekapo, yha.co.nz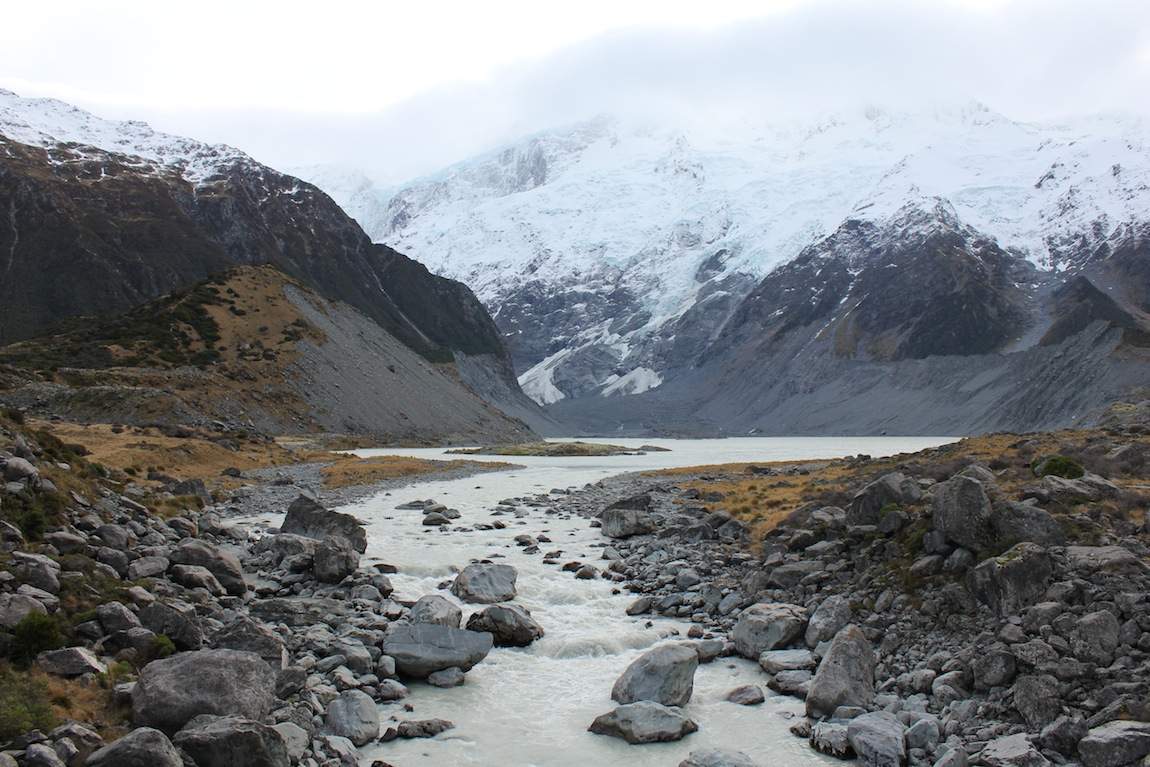 Mount Cook
In a country full of really big mountains, you know that the biggest one of the lot of going to be massive. So, yes, Mount Cook (also known as Aoraki) is really, really big. If you know what you're looking at you can even see it from Tekapo, but it's worth getting up close. Take State Highway 8 and stop along the banks of Lake Pukaki — it's even bigger than Tekapo and there's a salmon shop with some incredibly fresh smoked salmon that comes straight from the salmon farms that are dotted around Canterbury's canals. (Just make sure you get at least two servings because that stuff is seriously good.)
From there you head around the blue oasis of Pukaki and up towards Mount Cook. The township is tiny, but there's plenty of accommodation as plenty of people come here to hike and do heli-skiing and other adventurous things. So unless you're an experienced hiker, you won't be climbing to the summit of this big boy, but there's a whole heap of walks you can do, whether you want to be walking for an hour or a whole day. It's best to drive up to the car park of Aoraki/Mount Cook National Reserve and take it from there; you'll get some sweet views from Kea Point and the Hooker River swing bridge without even having to venture too far.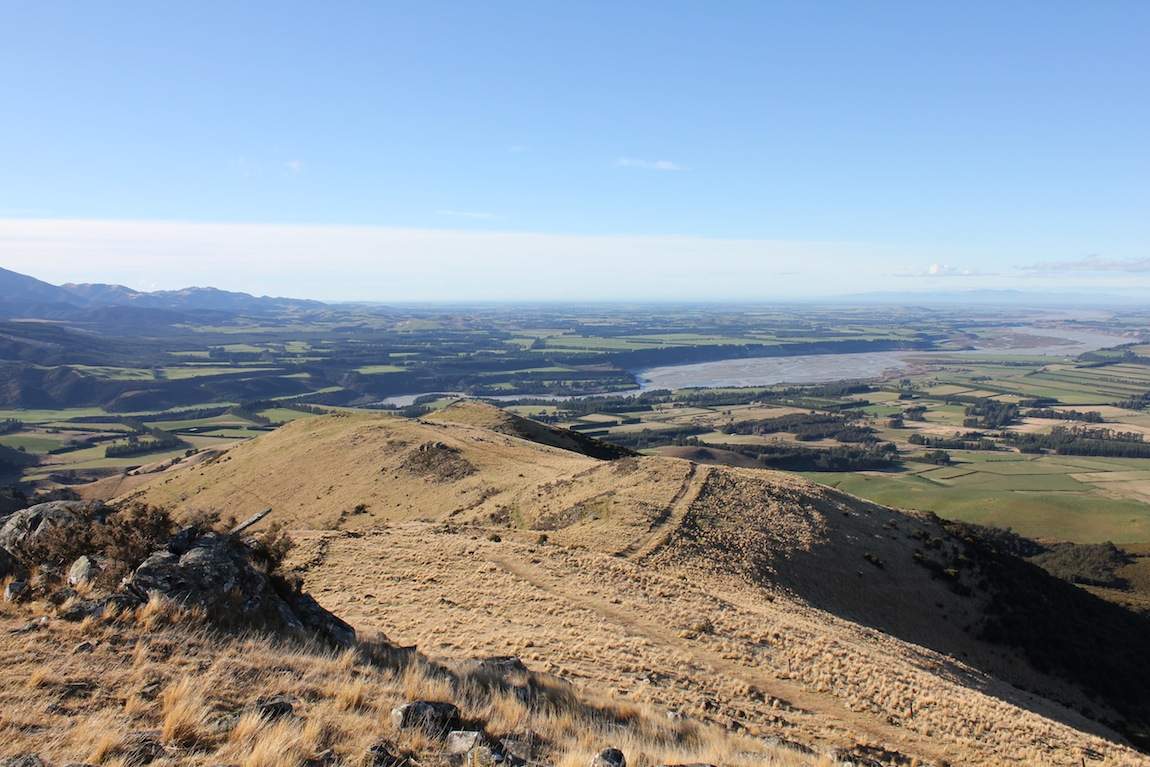 Christchurch
Round off your road trip by heading back to Christchurch. It's the longest stretch at about four hours, but it will be a welcome excuse to stay stationary if there's been hiking involved. If you do have an extra day or two in the city and want to get a feel of the Canterbury Plains, take a drive out to Arthur's Pass — it's one of the most scenic you can do. Or else, book yourself in for jetboating (it's something of a national pastime here) on the Waimak Gorge or four wheel driving over Mt Torlesse Station through Alpine Safaris. Both give you some killer views that you wouldn't be able to get without their help.

Published on August 11, 2014 by Lauren Vadnjal