The Best Things to Do in Auckland This Week
Sip frosé by the water or catch Fatboy Slim at the Auckland Domain.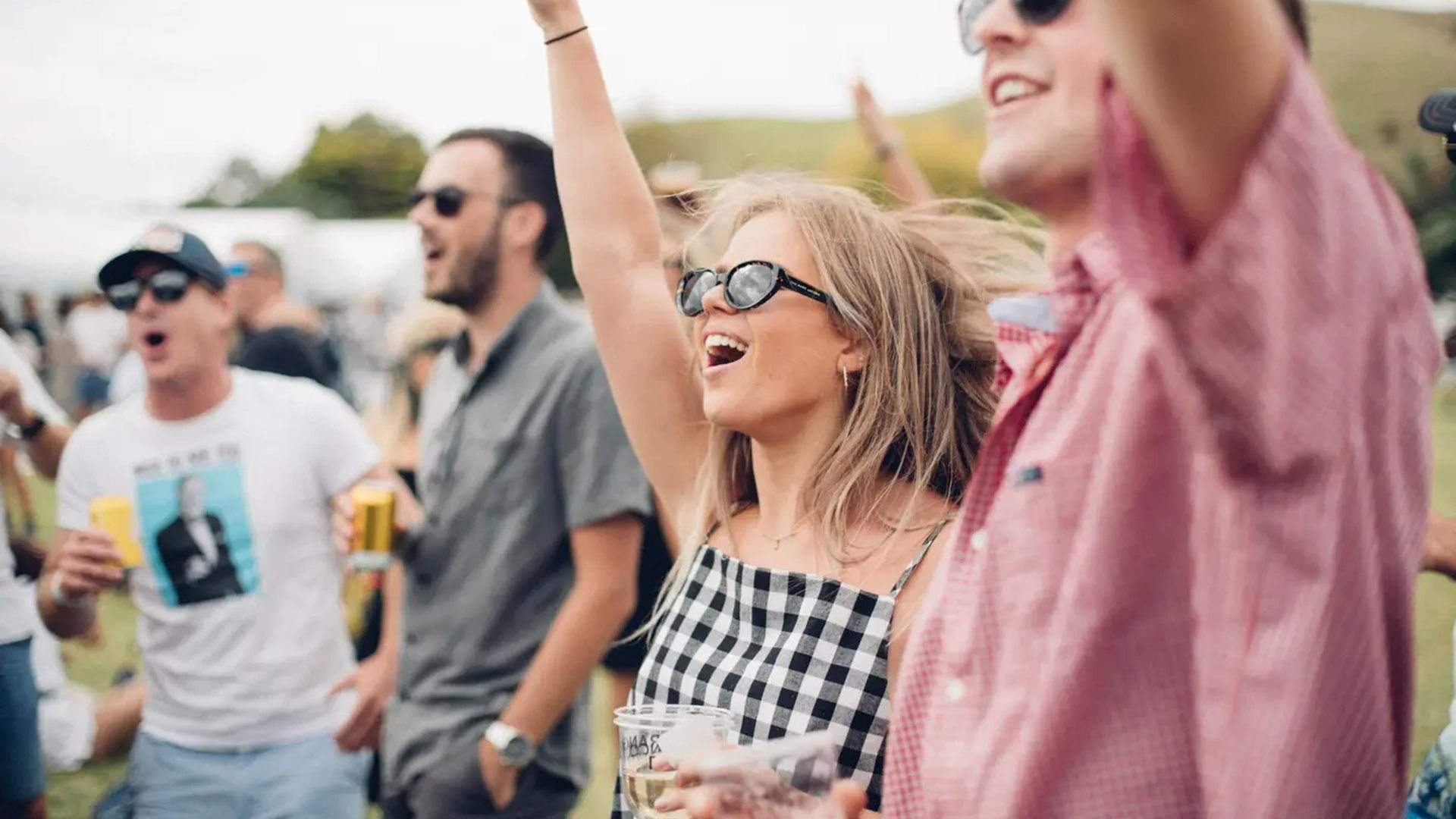 Heading back to the ol' daily grind can be pretty damn awful after a bright and shiny weekend of picnicking, bar hopping and patting dogs that aren't yours, but luckily Auckland's a 'keep the ball rolling' kind of city and has plenty of events, exhibitions, theatre, film festivals and live music for you to inject a little awesomeness into your week. Sure, use Monday for Netflix. Then get out there and sink your teeth into Auckland's best happenings this week.
Image: Gardens Music Festival
Food & Drink

Over two hours you'll scoff five courses of delicious seasonal treats and sip bottomless bevvies.

Arts & Entertainment

Made for just $15,000 by a first-time filmmaker, this unsettling experimental horror flick will get inside your head.

Arts & Entertainment

The British rap artist is holding a special one-off Auckland sideshow for flood relief.

Food & Drink

Dr Rudis' famous drag brunch is back — and this time they're throwing in bottomless frosé.

Arts & Entertainment

Cate Blanchett turns in another awards-worthy performance in this powerful, complicated and compelling drama about a cancelled conductor.

Arts & Entertainment

After three years of cancellations, New Zealand's biggest cultural event is back — in a brand new location.

Arts & Entertainment

Spent your weekends this summer checking a run of free music events taking place across the city.

Arts & Entertainment

SkyCity is set to celebrate the Year of the Rabbit with live entertainment and night noodle markets.

Food & Drink

Spend two hours scoffing bottomless smash burgers — then wash them down with all the prosecco and beersies you can sink.

Arts & Entertainment

'La La Land' filmmaker Damien Chazelle steps back into Hollywood's past, with Margot Robbie and Brad Pitt leading a jam-packed Golden Age-set spectacle.

Arts & Entertainment

Guy Ritchie's latest caper turns Jason Statham and Aubrey Plaza into globe-trotting spies, and is happy to stick to the filmmaker's usual formula.

Arts & Entertainment

Move over Chucky: there's a new killer doll terrorising the screen, and entertaining cinemagoers, in this supremely self-aware sci-fi/horror flick.

Arts & Entertainment

The free outdoor screenings of classic family flicks and newly released blockbusters are coming back for summer.

Food & Drink

Start your adventure in Auckland with some craft beer and a nose-to-tail feast.

Food & Drink

Enjoy the hottest (and highest) private party in town.

Food & Drink

Now you can top off your morning beach walk with a twice-baked almond croissant and some damn good Eighthirty coffee.

Food & Drink

Embrace summer with two hours of bottomless frosé by the water's edge — complete with fruity flavours and fun toppings.

Arts & Entertainment

Top off your museum trip with a visit to the historic building's exclusive rooftop.

Food & Drink

This weekly inner-city farmer's market sells everything from fresh produce and flowers to coffee, vegan foods, pastries, sweet buns, crepes, juices and savoury snacks.

Food & Drink

See out the last sunny evenings of autumn with fresh pasta handmade by an ex-Baduzzi chef and ice-cold beers on tap.

Travel & Leisure

Take your yoga practice to a whole new level — level 51, that is.
Tap and select
Add to Home Screen
to access Concrete Playground easily next time.
x