ARTS & ENTERTAINMENT
Five Brisbane Date Ideas for This Week That Aren't Dinner and a Movie
Just think of us as your cultural wingman.
Five Brisbane Date Ideas for This Week That Aren't Dinner and a Movie
Just think of us as your cultural wingman.
Tired of the classic movie and dinner date night combo? Us too. That's why we're always on the hunt for new things to do, scouring the city for not-boring Brisbane activities — ones that are guaranteed to take your next date way beyond done-before beers at the pub. Whether you're taking someone on a second date or doing your 100th with your significant other, we've got some killer (and, yes, cute) ideas for dates to go on this week, no matter how much money you've got to spend. Just think of us as your cultural wingman. You're welcome.


FREE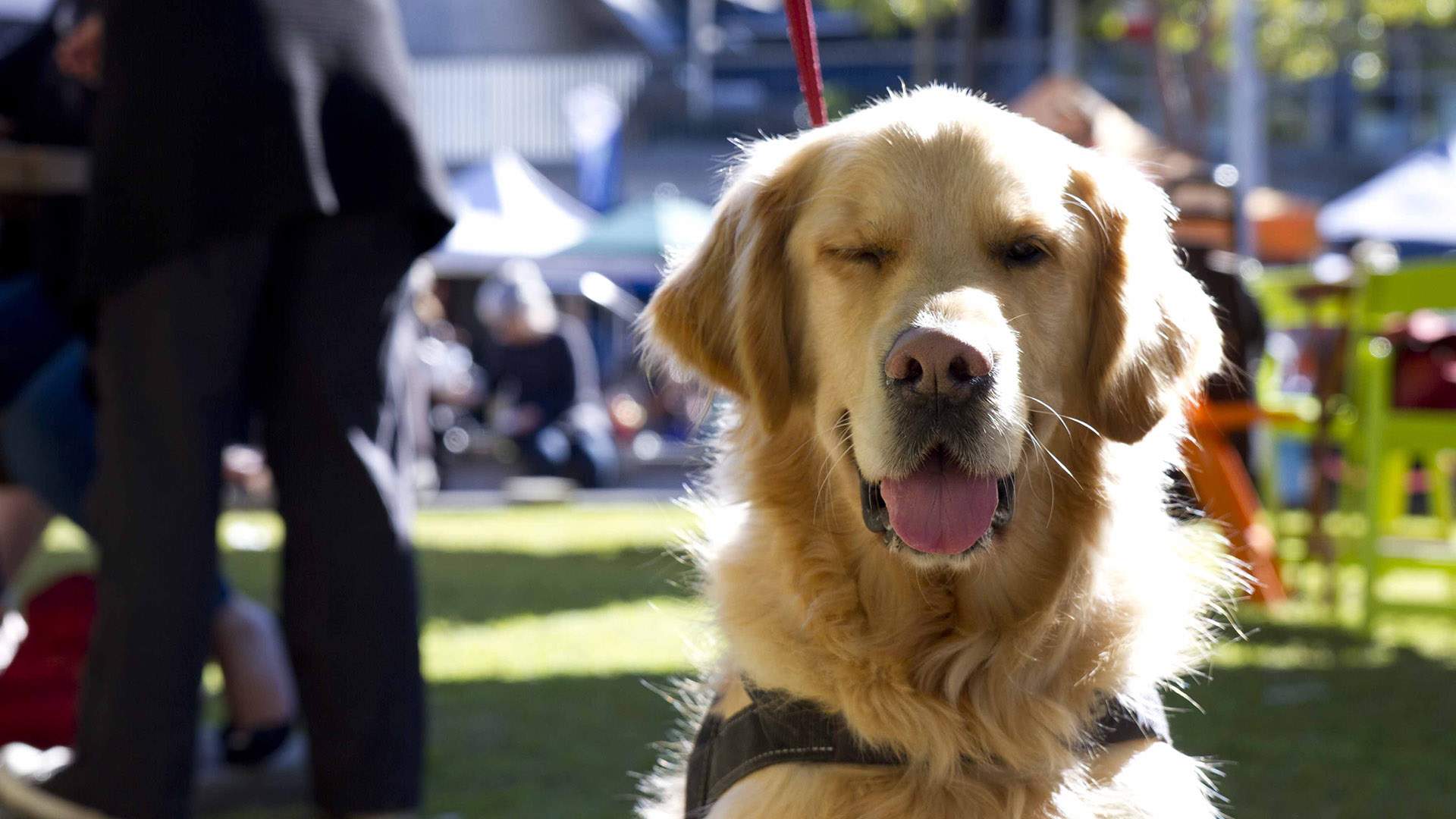 SURROUND YOURSELVES WITH PUPPIES GALORE
On any given Saturday morning across Brisbane, plenty of pooches can be found descending upon the city's markets. Plenty of dog-loving couples can be, too. Come 6am–12pm on Saturday, October 24 in Carseldine, all of the above will be doing what they usually do — with the added bonus of attending the northside spot's returning Barktoberfest.
What do cute canines have to do with celebrating this time of year? Nothing, but don't let that get in the way of a dapper doggo-friendly morning out. As well as the usual food and fresh produce, an array of pet-related stalls will ramp up the fun to barking great levels. There'll also be a pupper fashion parade and a pawparazzi photo contest — to determine just which canine cutie friend is the most adorable.
And, if you don't have your own pooch nipping at your heels, there's no need to stress. For ultimate pat time, the Animal Welfare League Queensland and Guide Dogs Queensland will be onsite with some pals.
Entry is free, and live entertainment is part of the market as well.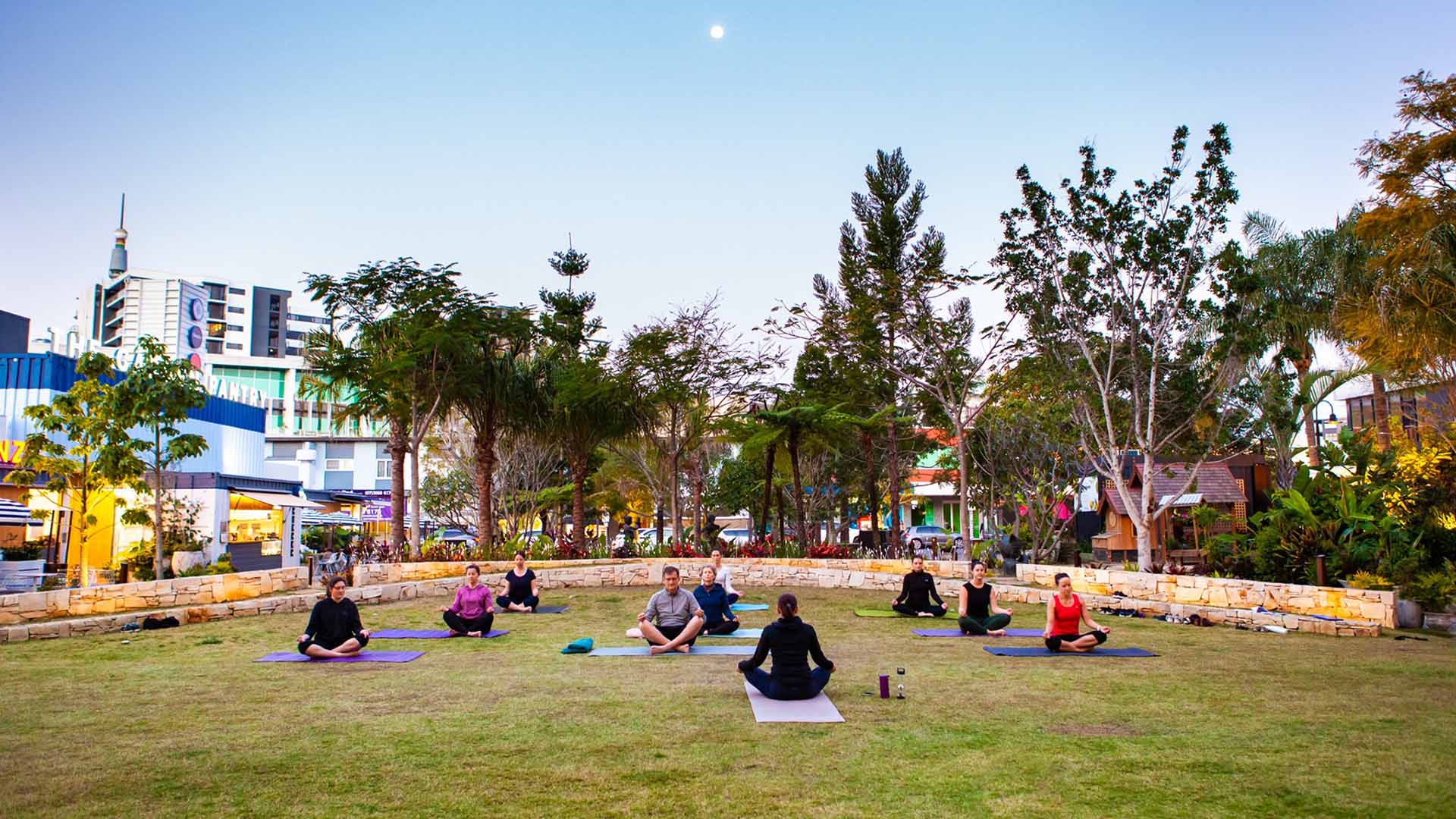 BEND AND STRETCH IN A SCENIC INNER-CITY GARDEN
Do you and your other half love spending the twilight hours bending and stretching? When you knock off work for the day, do you crave some time in the open air? Whichever category you fall into, if you like getting active for free — and within West End's greenery-filled precinct, too — then you now have plans every Tuesday and Thursday afternoon.
With West Village now well and truly open, the space is hosting twice-weekly exercise sessions in its central area, aka The Common. The classes are open to everyone, whether you live in the neighbourhood or you're dropping by on your way home from work. And yes, if you want to go to both each week, that's perfectly understandable.
Head by at 5.30pm on Tuesdays and Thursdays, which is when you can bliss out over yoga in the inner-city spot. The current batch of classes run until November 26, and you'll need to bring your own mat, towel and water bottle.

UNDER $50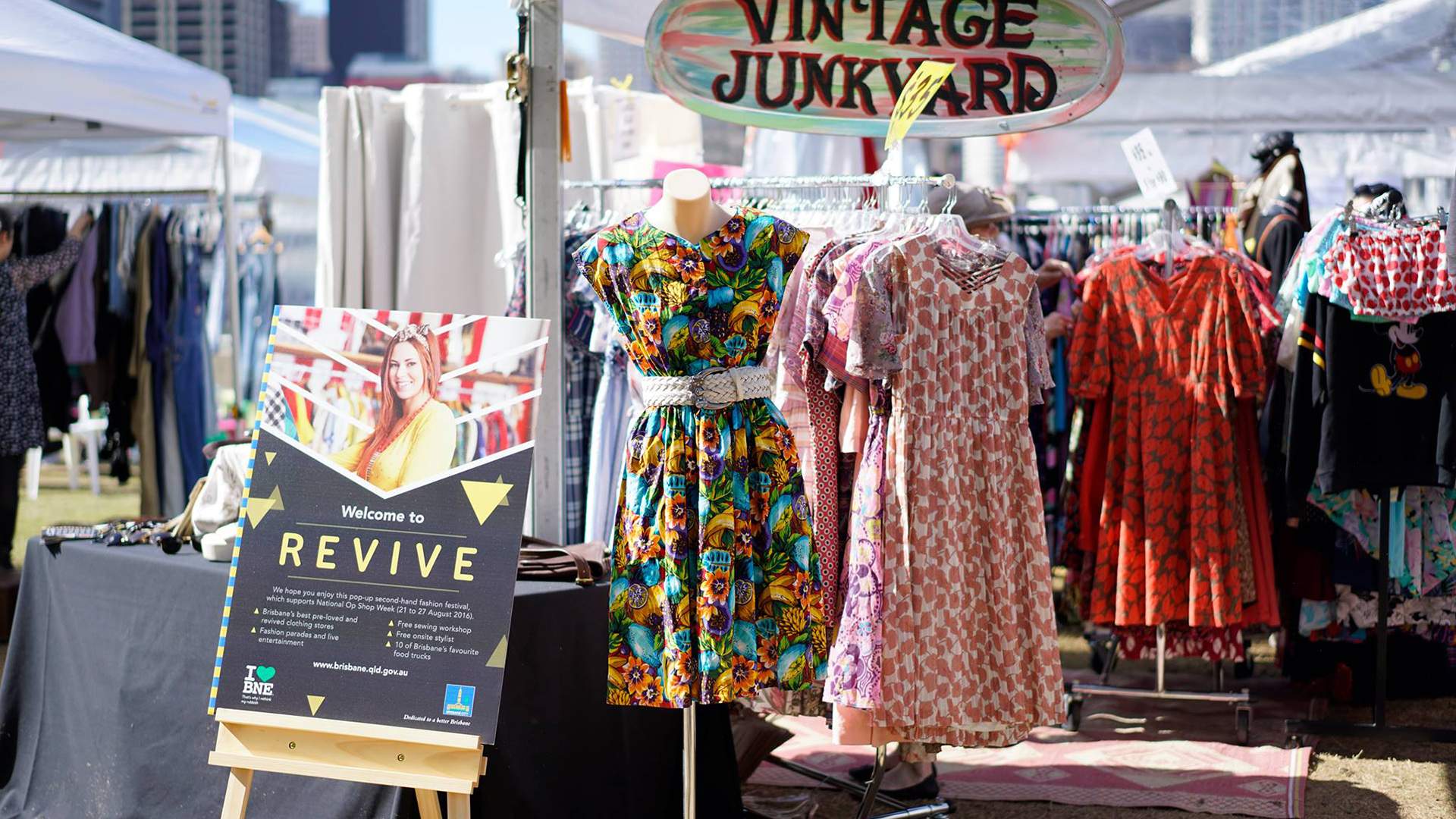 BOOST YOUR WARDROBE AT A SECONDHAND FASHION FESTIVAL
Pre-loved fashion is the gift that keeps on giving. One person's sartorial trash really is another's stylish treasure, after all. Hopefully, you and your fashion-conscious partner will find the latter at Revive Secondhand Fashion Festival.
Yes, it's an event dedicated to all things vintage and secondhand — or a way to spread the pre-loved love. Yes, it's now in its fourth year, because celebrating all things old never gets old.
Popping up at Brisbane Powerhouse for one day only, Revive is a chance to grab a bargain and garner a heap of great outfit ideas all at once. The city's best best pre-loved and revived clothing stalls will be selling their wares at a pop-up market, but that's only part of the fun. Who doesn't want to watch a fashion parade filled with secondhand savvy, enjoy some live entertainment and feast on bites to eat from an array of the city's food trucks as well?
Taking place on Sunday, October 25, Revive will be held as three ticketed sessions — with entry free, but registrations essential as part of the event's COVID-19 safe requirements. You can head along from 9am–12pm, 12.30–3.30pm or 4–7pm.

UNDER $100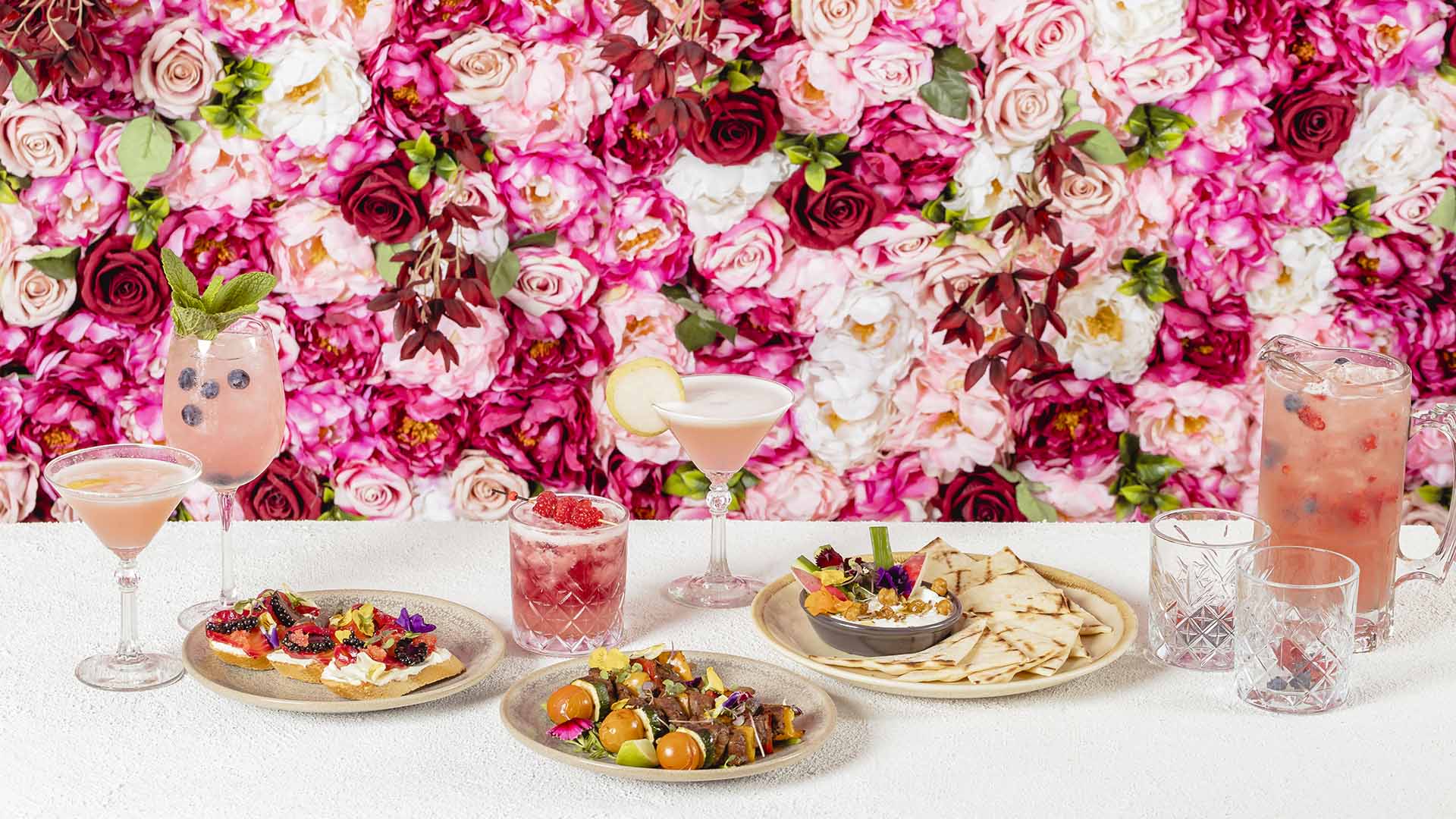 SIP CREATIVE GIN COCKTAILS SURROUNDED BY FLOWERS
Usually, a trip to Riverbar and Kitchen involves soaking in quite the watery view. The venue's ace location is referenced right there in its name, after all. But until Sunday, November 29, that's not the only thing to look at when you're at the Eagle Street Pier spot. That river vista isn't going anywhere, but you and your special someone will also be able to enjoy floral installations aplenty.
All those flowers are part of the bar's Bramble in Bloom season, which combines fruity cocktails and blossoming great sights. You'll sip, you'll snap photos and you'll see all that spring has to offer, all in the CBD beer garden.
Drinks-wise, everything will hero the new blackberry and raspberry-flavoured Bombay Bramble gin, with six different types of cocktails available for between $15–38. Opt for A British Fizz, and you'll also be drinking St Germain elderflower, lime juice, soda and blueberries, while a Wham, Bam, Bram includes strawberry jam, rose syrup, lime juice and a shiraz float.
A small food menu is also available, spanning marinated beef skewers; beetroot-cured salmon with cream cheese; and buffalo curd with crispy chickpeas, dukkha and flatbread.

ONE BIG BLOWOUT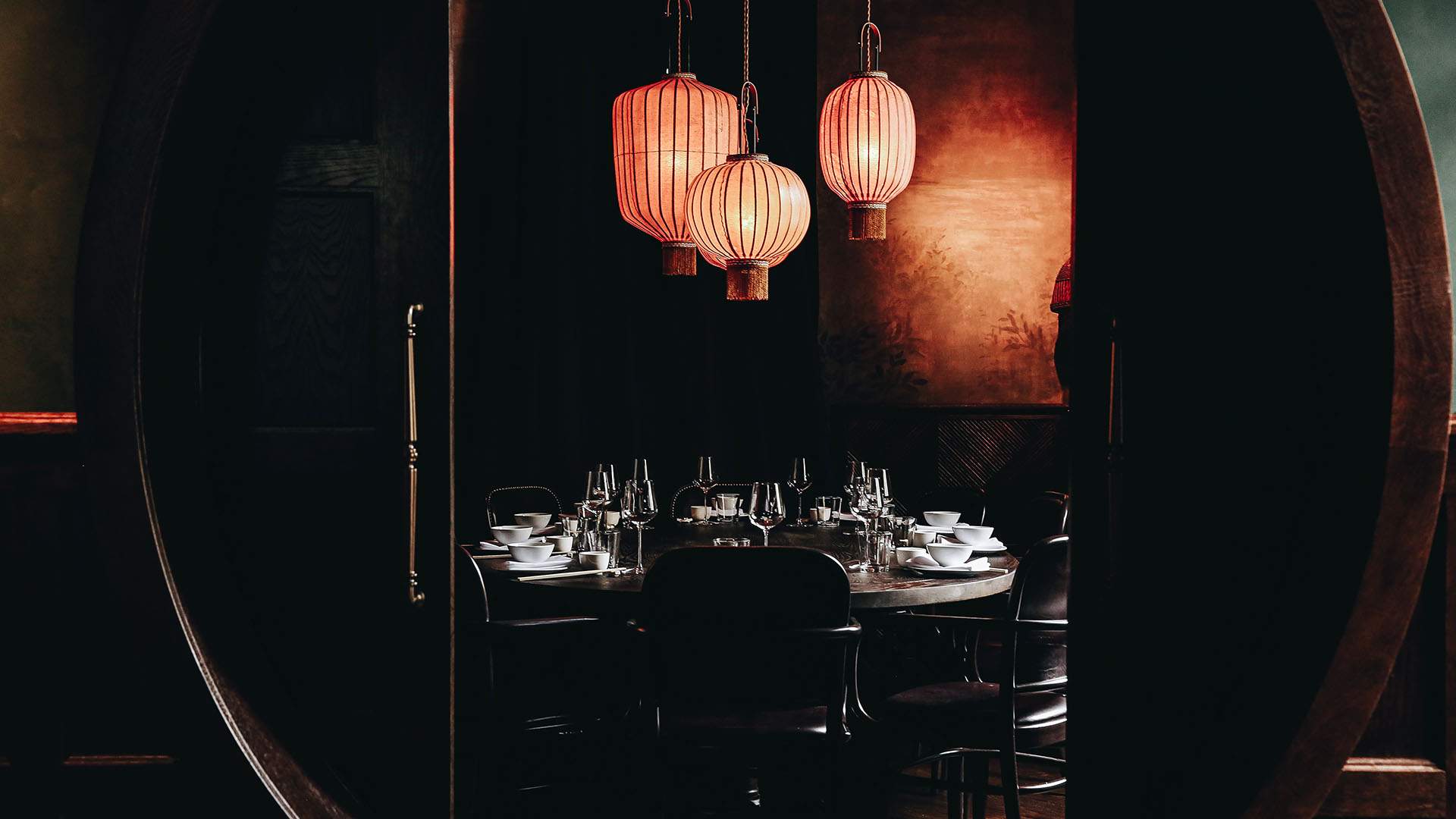 FEAST YOUR WAY THROUGH YUM CHA BRUNCH BY THE RIVER
If you and your favourite person's idea of a stellar Sunday includes a Cantonese banquet and cracking river views, then Howard Smith Wharves go-to Stanley has you covered. One of the precinct's top spots, it's getting into the yum cha game every weekend, serving up everything from XO seafood dumplings and barbecue pork buns with chilli jam to spicy chicken feet, salt and pepper squid, and stir-fried egg noodles.
Stanley's Yum Cha Sundays take place every week, with sittings between 11am–4pm. For $49 per person, you'll also tuck into prawn har gow, scallop siu mai, duck and mushroom dumplings, and steamed broccoli with oyster sauce — and Cantonese egg tarts for dessert.
For those feeling particularly indulgent, there's a $129 option, too, which includes two hours of bottomless champagne.
And, you can pick and choose other add-ons for an extra cost, should you be hankering for peking duck pancakes, barbecue pork char siu, steamed toothfish or five-spice roast duck.
Published on October 19, 2020 by Concrete Playground