Revenge Is a Dish Best Served Bloody in Phenomenal Emily Blunt-Starring Western Series 'The English'
If you only watch one TV western this year, make it this Old West-set six-part Prime Video standout.
It tells of gold rushes, of brave and dusty new worlds, and of yellow frontiers stretching out beneath shimmering and inky blue skies; however, the true colour of the western is and always will be red. This isn't a genre for the faint-hearted, because it's a genre that spins stories about power and its brutal costs — power over the land and its Indigenous inhabitants; power-fuelled in-fighting among competing colonialists; and power exercised with zero regard for life, or typically for anyone who isn't white and male. It's a rich and resonant touch, then, to repeatedly dress Emily Blunt in crimson, pink and shades in-between in The English, 2022's best new TV western. She plays one instance of the show's namesakes, because the impact of the British spans far beyond just one person in this series — and the quest for revenge she's on in America's Old West is deeply tinted by bloodshed.
In her first ongoing television role since 2005 — and following a varied array of big-screen parts in the last couple of years, including navigating theme park ride-inspired chaos in Jungle Cruise, monsters that pounce on every sound in A Quiet Place Part II and bad Irish accents in romance Wild Mountain Thyme — Blunt dons such eye-catching hues as Lady Cornelia Locke. With a mountain of baggage and cash in tow, she has just reached Kansas when The English begins, seeking vengeance against the man responsible for her son's death. But word of her aims precedes her to this remote outpost's racist hotelier (Ciarán Hinds, Belfast) and, with stagecoach driver (Toby Jones, The Wonder), he has own mission. That the aristocratic Englishwoman arrives to find her host torturing Pawnee cavalry scout Eli Whipp (Chaske Spencer, Blindspot) is telling: the plan is to blame her end on him.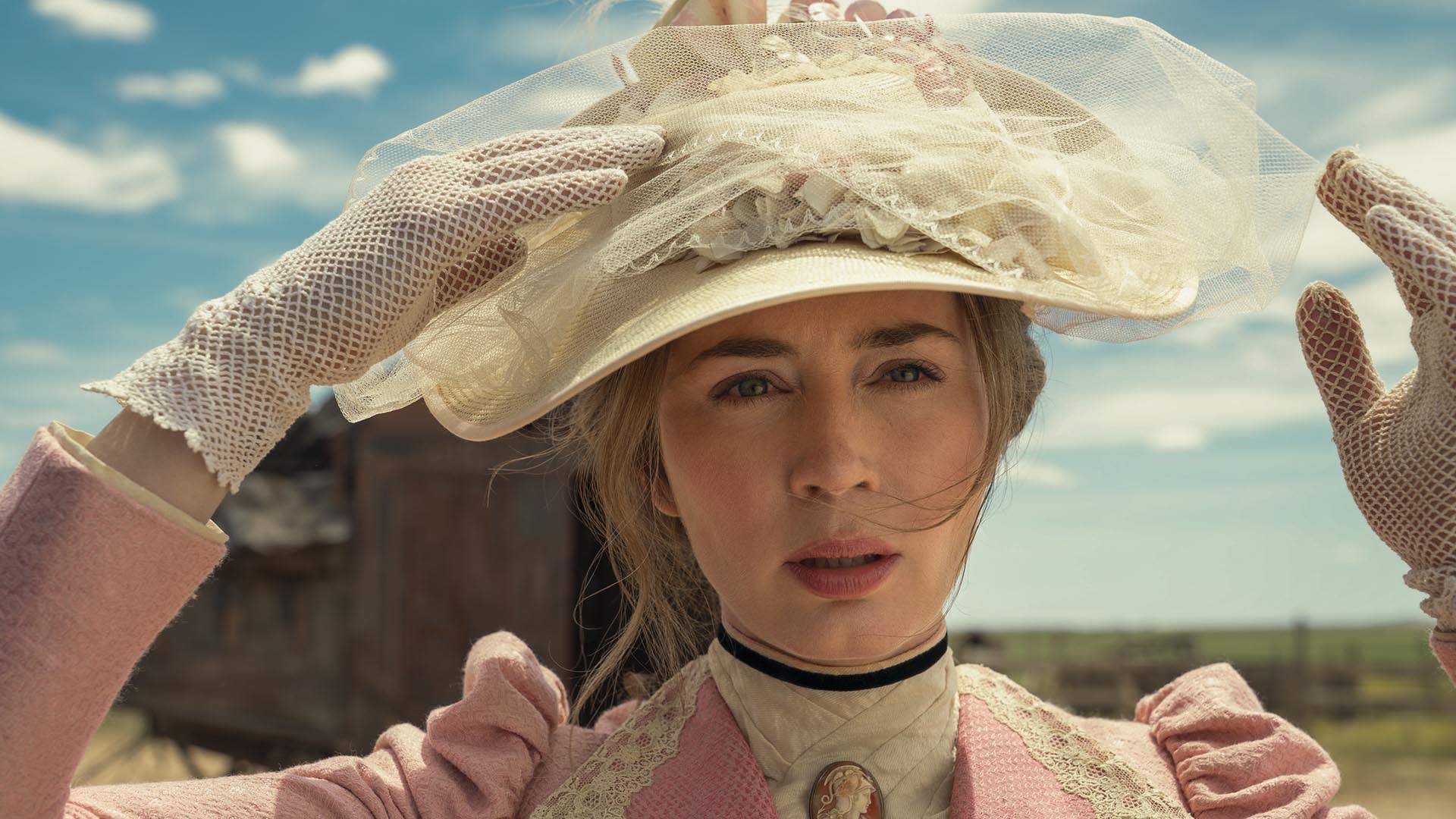 Before the first of this Prime Video miniseries' episodes ends — all six of which stream from Friday, November 11 — Cornelia and Eli have rescued each other and notched up a body count. She's still determined to get her retribution, he's trying to head home to Nebraska to claim land promised for his military service, and they're each endeavouring to find peace in their own ways. This isn't the genre for that to come easily, either, as stop after stop on their journeys makes clear. The bulk of The English takes place in 1890, but to survey the way that rampant and engrained imperialistic violence and dehumanisation — of First Nations Americans, and of women — leaves scars that linger, the series also jumps backwards 15 years, and takes a flashback trip to Cornelia's native London.
Writer/director Hugo Blick (The Honourable Woman, Black Earth Rising, The Shadow Line) charts pain that bakes as unforgivingly as the frontier sun: massacres of Indigenous Americans and non-English-speaking settlers alike, the ruthless money- and power-first mentality to staking claims and seizing everything in view, and the dark hearts festering inside abhorrent men who can only hate what they refuse to spend time knowing. The English is a show of shootings, scalpings, stabbings and slaughter, and blood is an oh-so-frequent sight. But Blick also makes a compelling and compassionate series about two kindred souls fighting for what they hold dearest, and against the kinds of horrors that everyone should battle, no matter the cost to their own personal survival. The tone isn't quite as unrelenting bleak, and the setting is on the other side of the world, but Jennifer Kent's Australian masterpiece The Nightingale springs to mind — and The English doesn't suffer in the comparison.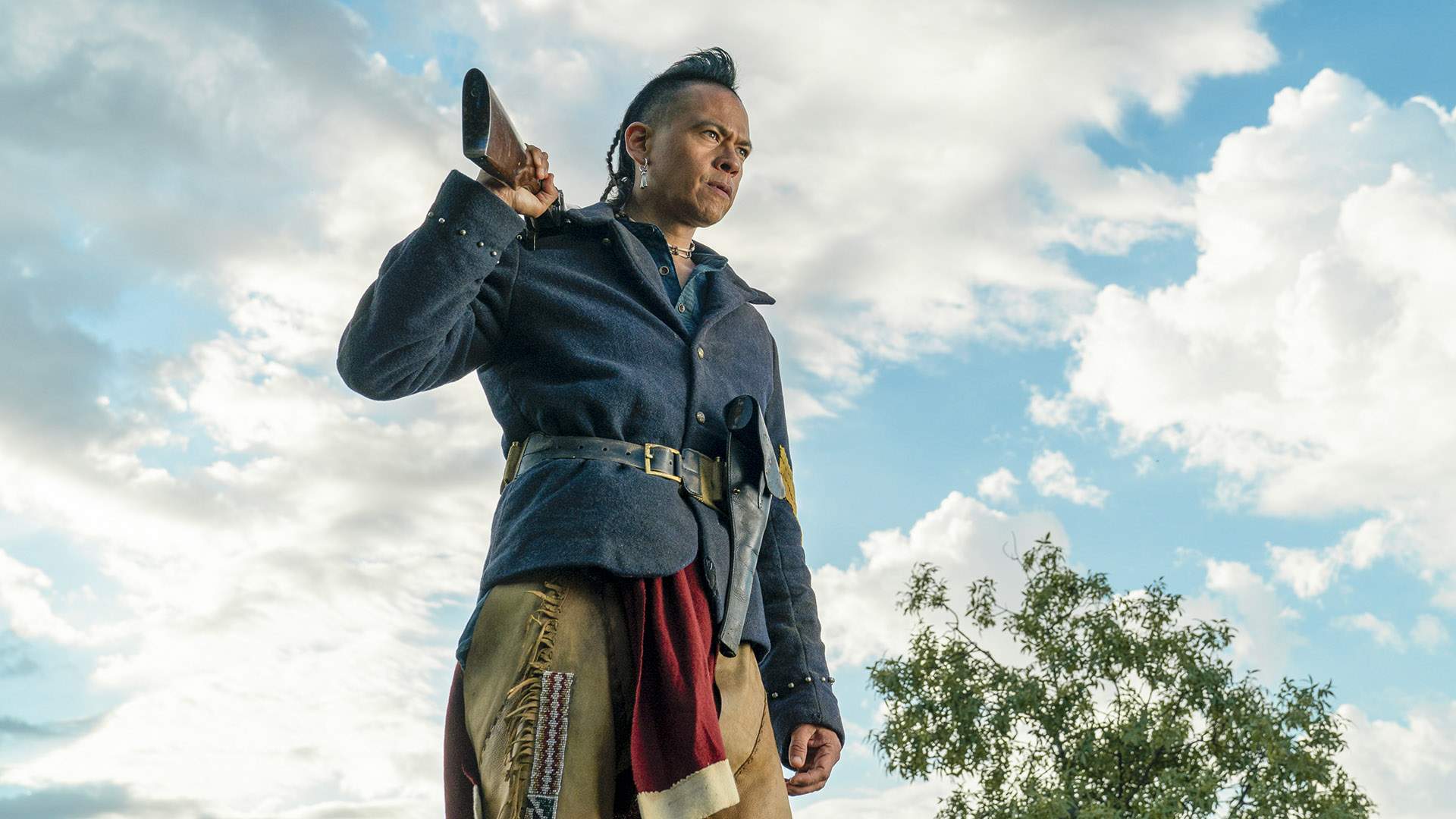 As the iconic spaghetti westerns of the 60s and 70s, exceptional TV series Deadwood, and recent big-screen period-set westerns like The Harder They Fall and The Power of the Dog have all shown, this genre also serves up a gallery of rogues living, dying, striving and thriving amid such inhospitable surroundings. The English is no different; when Black-Eyed Mog (Nichola McAuliffe, The Man Who Fell to Earth) shows up, she isn't quickly forgotten, and nor are Gary Farmer and Kimberly Guerrero (both of Reservation Dogs) as a Native American couple getting by, or Rafe Spall (Trying) at his most operatic and nefarious (and with quite the accent and wardrobe). Including Stephen Rea (The Stranger) as a small-town sheriff in Hoxem, Wyoming and Valerie Pachner (Fantastic Beasts: The Secrets of Dumbledore) as another put-upon woman greeted by hardship in her adopted homeland, there's no weak link among The English's cast. Even brief appearances make a mark, as aided by banter that recalls Quentin Tarantino's Django Unchained and The Hateful Eight western-genre best.
That said, Blick never lets his two stars slip from the limelight — from the golden beams that colour his setting with far more splendour than sites of such grim events deserve, to be exact. Traversing the birth of colonised America, his narrative does what the greatest westerns do, unfurling a clash between good and evil, right and wrong, and the outdated and the modern against landscape that lends itself to myth; his series is always about people first and foremost, though. Blunt's resume overflows with highlights, given that it spans My Summer of Love, The Devil Wears Prada, The Young Victoria, The Muppets and Looper through to Edge of Tomorrow, Sicario, Mary Poppins Returns and more, and her phenomenal efforts in The English slot in swiftly besides her finest work to-date. Spencer comes to the series with less fame (The Twilight Saga, Banshee, Sneaky Pete and Jessica Jones are among his other credits) but with just as much command and presence.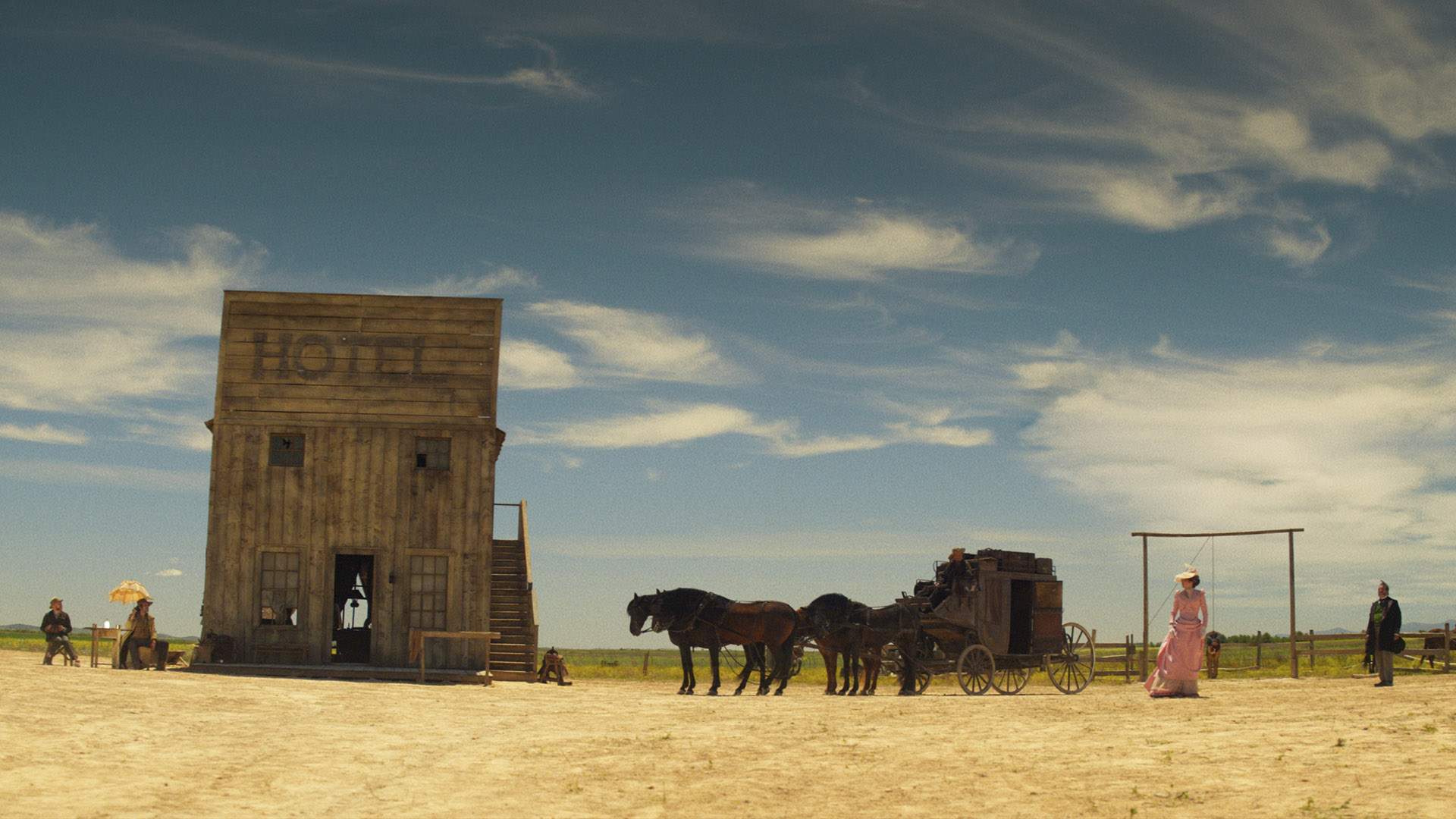 Indeed, to watch Blunt as Cornelia is to watch a woman wield her strength, grief, heartbreak and empathy like no one expects her to, and keep picking herself up to do so again and again. She won't let her pain subside, or submit to anyone that tells her otherwise — and while the action-hero aspect of the series is nothing new to its best-known talent, she's phenomenal every time the camera peers her way. To watch Spencer is to watch a star-making turn, a part of brooding and swagger as well as deep soul and honesty, and a performance that's as riveting as Clint Eastwood and John Wayne ever delivered. In a TV realm that is welcomely starting to centre Indigenous American actors and stories (see also: Reservation Dogs and Rutherford Falls), as it should, he's a magnetic powerhouse.
To watch The English is also to luxuriate in spectacular imagery, as lensed by Arnau Valls Colomer, that says as much as the show's stars and dialogue. The cinematographer arrives fresh from making every detail of every frame matter in stellar Spanish filmmaking satire Official Competition, and the same approach is pivotal here. One particularly glorious detail: the way that extreme long shots keep showing Cornelia and Eli galloping both towards and from their destinies, often in static compositions that let their horses storm in from each side of the image, then start being swapped for slightly closer vantage points in later episodes. It's a thoughtful move that mirrors its two protagonists' paths, and also never lets the world they're rallying against fade from view. It's also stunning and powerful filmmaking in a series that earns those terms several times over.
Check out the trailer for The English below:
The English is available to stream via Prime Video from November 11.
Concrete Playground Trips
Book unique getaways and adventures dreamed up by our editors