DESIGN & STYLE
Cameras That Catch You Using Your Phone While Driving Are Being Rolled Out on Queensland Roads
After a trial in 2020, the cameras will come into effect permanently across the state — and they can tell if you're not wearing your seatbelt, too.
It'll soon be a whole lot harder for any Queensland driver to get away with using their mobile phone while driving, or for a driver or front seat passenger to fail to wear a seatbelt — and it's thanks to new safety cameras being installed to detect the illegal behaviour.
Starting Monday, July 26 — just a day short of a year since they were first trialled — the Queensland Government will permanently roll out phone and seatbelt detection cameras. When the technology was tested in the second half of last year, it was part of a plan to implement them on a widespread basis if the pilot phase was successful, so that's exactly what's happening now.
So, how do they work? Well, the distracted driving and seatbelt cameras take high-resolution images of the front seat of the car, and those images are then scanned by artificial intelligence to detect folks either using their phones while they're behind the wheel, or not wearing seatbelts if they're driving or sitting in the front passenger seat. The cameras can apparently operate in all conditions, day and night, and regardless of the weather — and they can watch vehicles across multi-traffic lanes, whether installed on overpasses and bridges, or operating from trailers by the roadside.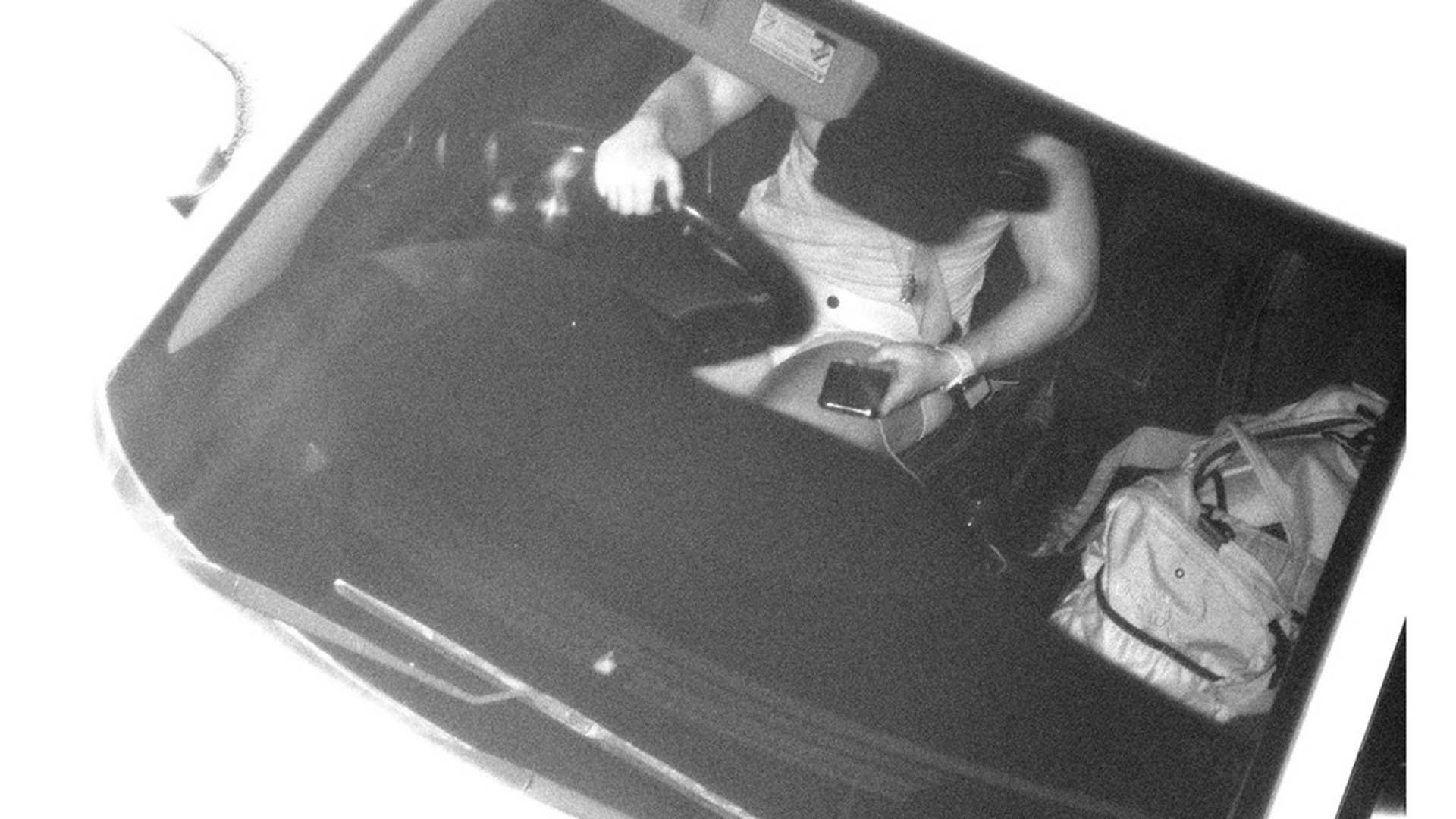 The new technology was tested across several metro and regional locations, and followed the launch of similar world-first cameras in NSW. Victoria is bringing in mobile phone detection cameras as well, in 2023; however, only Queensland's cameras will also capture folks who don't wear a seatbelt.
Some of Queensland's cameras will be set up at specific locations, while some will be mobile — so they could be stationed anywhere. There'll be a three-month grace period for drivers snapped by the new setup, so fines won't come in until November 1. From that point, anyone caught by the cameras will get a $1033 fine and lose four demerit points.
In 2020, Queensland implemented new penalties for using your mobile phone while driving — with those caught with their device in their hands and being used for any reason, even when stopped at traffic lights or in congested traffic, facing those same penalties.
And if you're wondering about privacy concerns involving the new cameras, images will only be used to identify mobile phone use and the wearing of seatbelts, and to check the registration status of the vehicle. "Images that do not contain any illegal mobile phone use or failure to wear a seatbelt will be deleted by the system in a short timeframe," the government advises.
Queensland's six-month trial of safety cameras starts on Monday, July 27. To find out more, head to the Queensland Government website.
Published on July 08, 2021 by Concrete Playground