Eleven Sustainable Hacks for Keeping Cool Without Air Conditioning This Summer
Fill up the ice bucket, buy a spray bottle and put your sheets in the freezer.
When summer starts to scorch, we'll do anything to cool down. And while we'd like to be able to fling ourselves into the ocean at every 30-degree-plus opportunity — which, let's face it, is quite often in Brisbane (and not just in summer) — that's not always an option.
That's when we usually turn to air conditioning. But while it might be a convenient way to keep your cool, it has its drawbacks — from dehydrating effects and the potential to spread bacteria to its massive energy consumption (which is both a drain on your wallet and the planet). And of course, some of us are living in stuffy rental properties where clicking on that air-con remote isn't even an option.
So, now that summer's here with a vengeance, we thought we'd bring you a few simple hacks for avoiding air con — or just surviving without it. You'll need ice, water and — if you're really keen — some trees. Go nuts.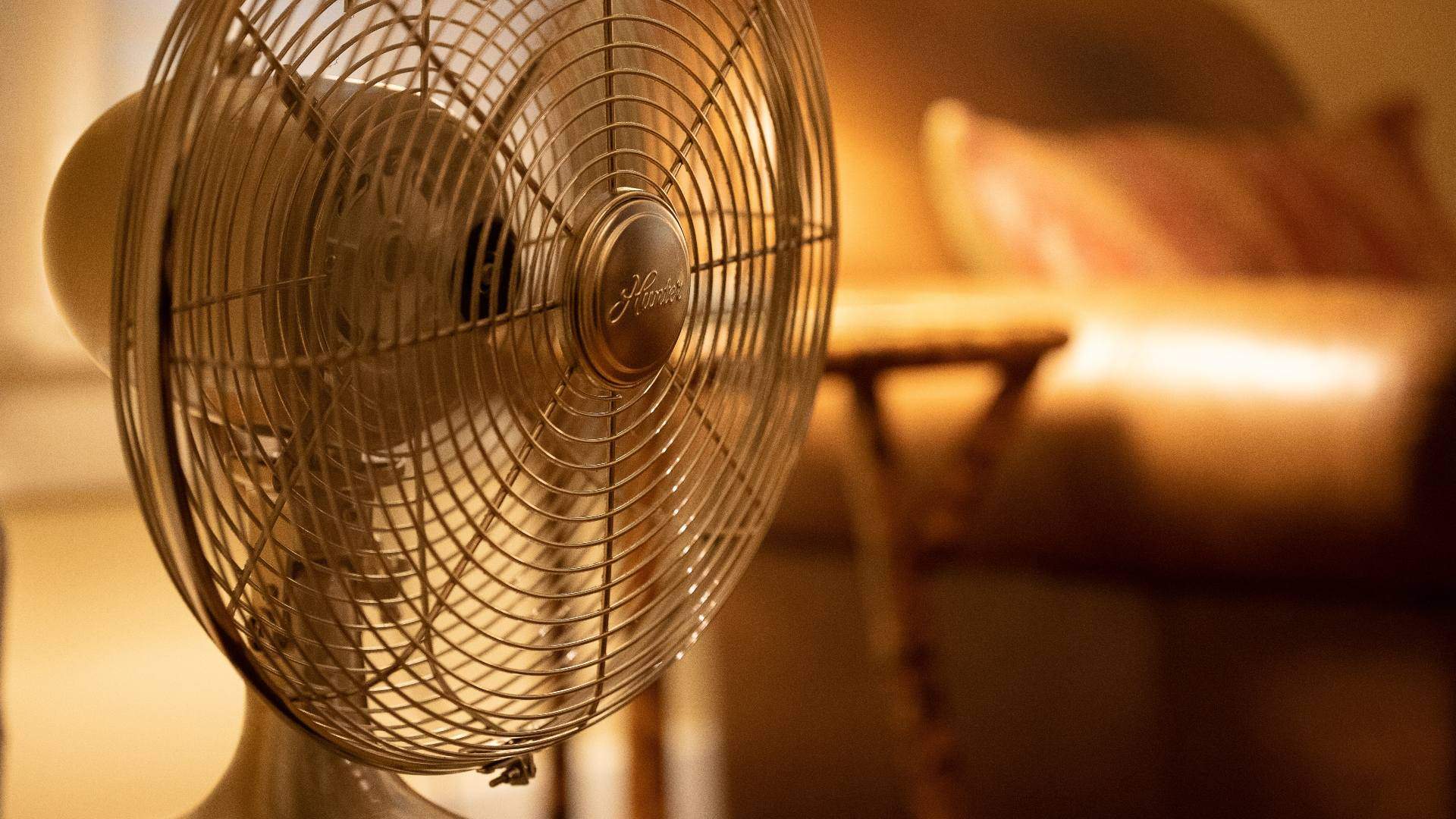 HACK YOUR FAN
On scorching days, fans can be rudely ineffective, seeming to do little more than blow more hot air into your face. But a quick hack can work some magic.
Find a big bowl, fill it with ice, and place it between your fan and you. The propellers will work on the now-cooled air, sending it straight your way, transforming your fan into what feels like an air conditioner. Another option is to hang a bag of ice (or bottles of frozen water) directly in front of the fan. You can also place a wet, cool towel over the fan itself, which should get you an hour or so of extra crisp air.
MAKE CLEVER COLD DRINKS
Just carried the beer in from the car? Wrap each bottle in a soaked (but not dripping) paper towel and pop it in the freezer. The moisture will evaporate and cool speedily, and within 15 minutes, you'll be sipping on an ice-cold brew.
You can swap your hot caffeine hit for an iced one by turning just-made coffee into ice cubes — for something different, make it Vietnamese-style by adding a dash of condensed milk. Or, if you're kicking all the habits this summer, add frozen berries to a glass of water, which cools down your drink while upping the taste factor.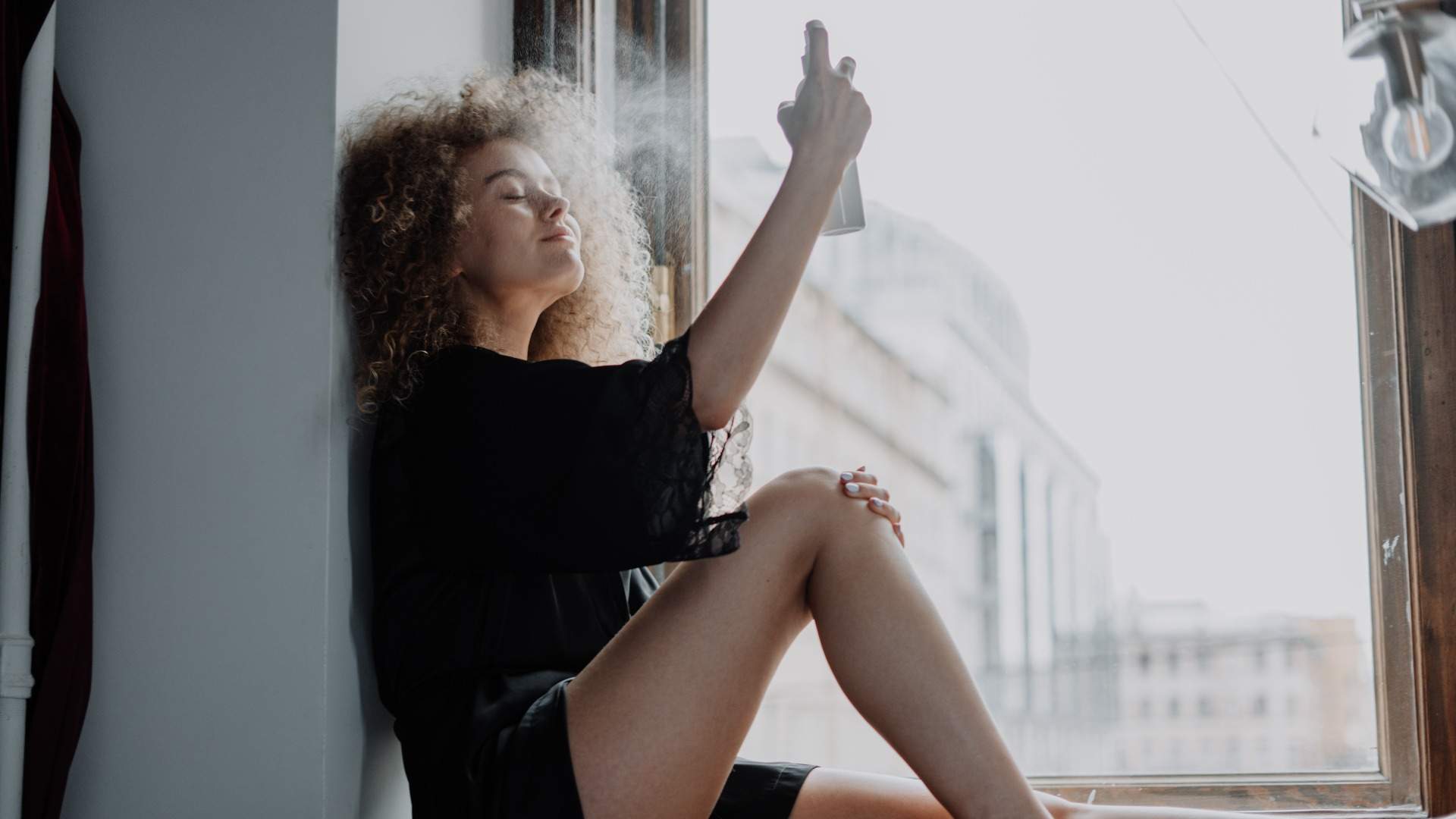 MIST-IFY YOURSELF
Got an empty spray bottle lying around? Give it a good, thorough clean and fill it with cold — or icy — water. Then, whenever you feel your temperature start to rise, spray yourself and everyone else in your vicinity.
It's a basic trick, but an easy one. If possible, keep the bottle in the refrigerator or freezer (for short periods only – don't let the water turn into ice). Otherwise, just re-fill that baby as often as you can.
APPLY COLD THINGS TO YOUR PULSE POINTS
Anyone who's ever spent term one or four in a Queensland primary school should already know this trick, but just in case you missed out: the easiest way to cool down quickly is by applying a source of cold to your pulse points.
Start by holding your wrists under running water for at least three minutes. Afterwards, apply an ice pack (or equivalent; heck, some frozen peas will do) to your wrists, neck, back of knees and/or ankles. These strategies cool the blood running through your veins and decrease your body temperature.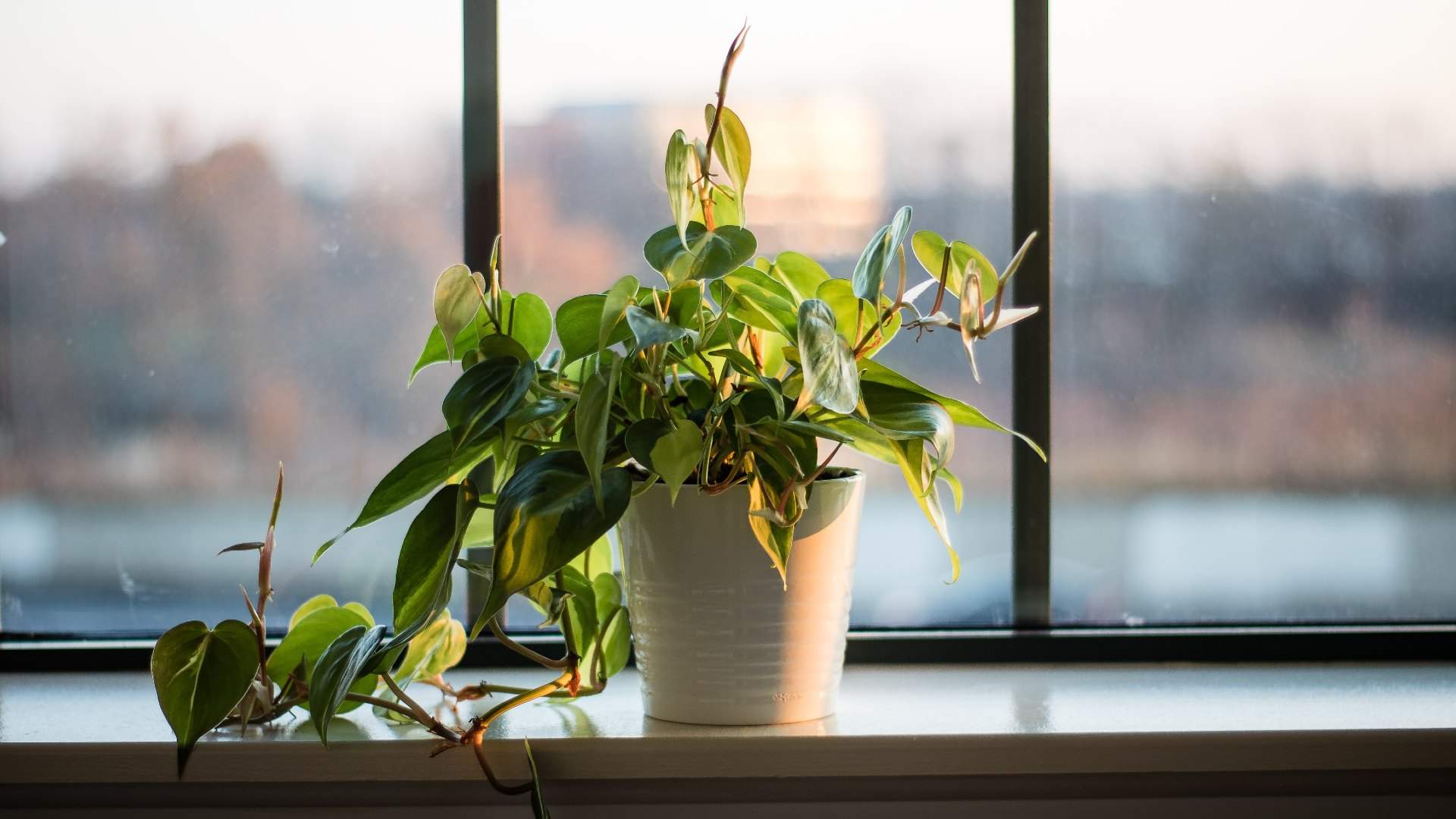 PUT PLANTS IN FRONT OF YOUR WINDOWS
Got pot plants? Got windows that let in lots of light? Well, there's an energy-saving match, right there. Use said plants to block said windows. The taller and leafier the better (consider that your permission to stock up on even more plant babies).
In fact, if you're serious about keeping cool, it's worth investing in some dense trees or even vines, as long as you have a way to hang them from the windows. Not only will plants reduce the light and heat entering your home, but they'll also provide you with cleaner air.
GIVE YOUR FEET A COLD BATH
When you need to sit in one spot for a while — maybe you're getting some work done or watching a flick — fill a container with cold water (and ice, if you can hack it) and stick your feet in. Immerse your ankles if you can — they're pulse points, so when they're cool your whole body temperature tends to drop.
Should this work for you, go one further with a bath or shower. Or, if you'd rather avoid hanging around in the bathroom all day, invest in a kiddy pool to use either indoors or outside.
CLOSE ALL THE WINDOWS
Up to a third of heat inside a house comes in through open windows and doors. So, go on a closing rampage — and tell your family or housemates all about it so they can get on board. While you're there, cover windows as effectively as possible by drawing blinds and curtains, and shutting shutters.
If nighttime brings any relief, open them up again. And, to increase the effect of any cooler air, hang wet sheets in front of the windows. As the evening breeze blows through, the moisture will drop the temperature even further. Just don't forget to close everything again in the morning before it heats back up.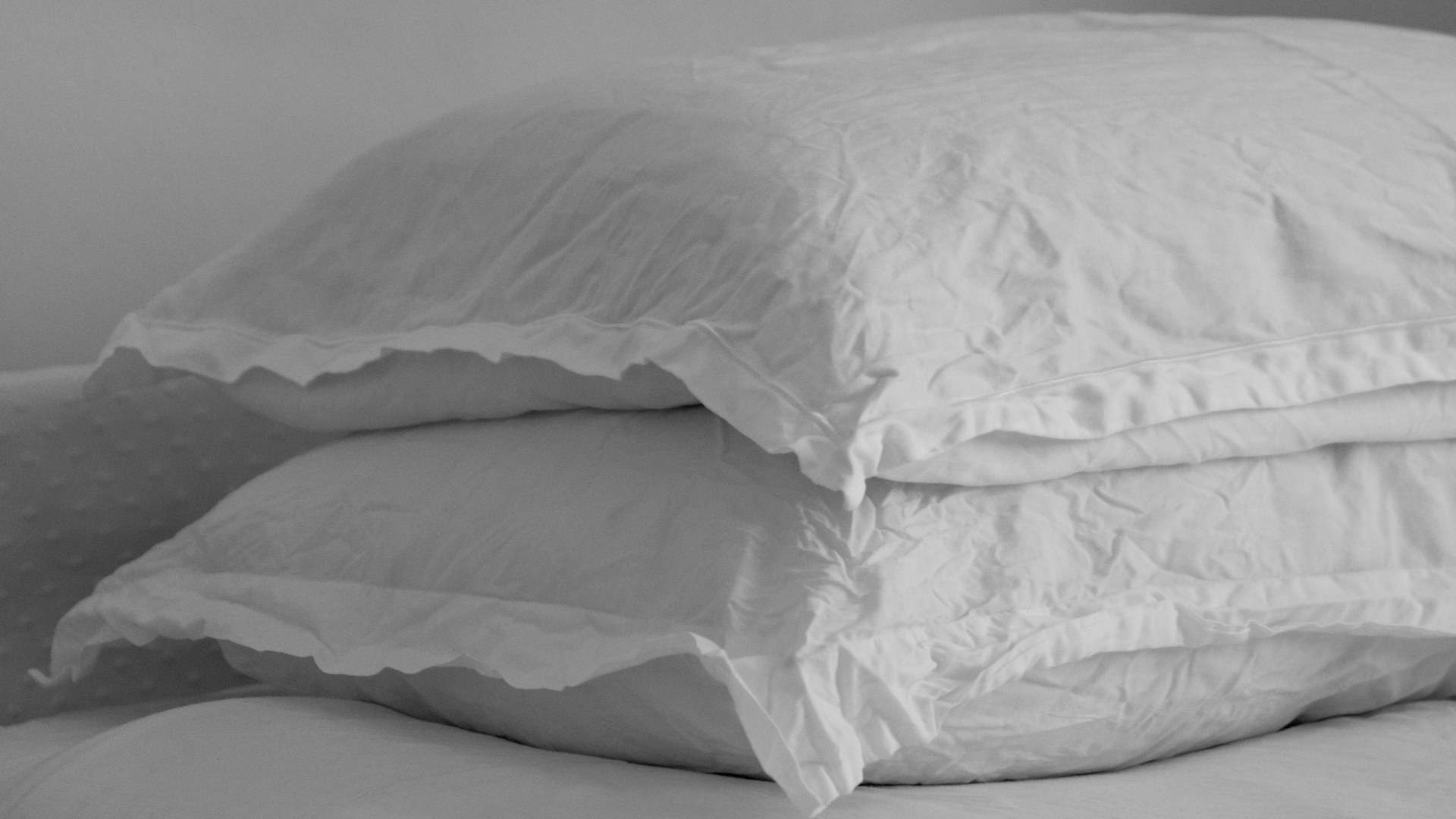 FREEZE YOUR PILLOWS AND SHEETS
One of the biggest challenges of an air con-free summer is getting to sleep. To produce the sleep-inducing hormone melatonin, your body needs to reduce its core temperature. But once the thermometer hits 25 degrees, this becomes a tough task.
To make it easier, stick your pillows and sheets in a plastic bag and shove them in the freezer for 30 minutes, before making and hopping into your bed. As the night wears on and you start to warm up, you might find yourself waking up — if you're really committed, keep a spare set of PJs in the freezer, so you can do a quick switcheroo.
TURN OFF YOUR APPLIANCES
You'll be surprised how much heat is generated by your appliances. The obvious one is your oven. Even a seemingly harmless spurt of baking can give the thermometer a major surge. If you've got people coming over for dinner, an outdoor barbie is the best solution.
Beyond the oven, there are loads of other heat-creating suspects, including your microwave, electric kettle, television, bedside lamps, dishwasher, washing machine and computers. Whenever possible, switch them all off and unplug them — it'll help you stay cool and save energy.
SPICE IT UP
There's a good reason why spicy food is so popular in steamy parts of the world like India and Bangladesh. When you ingest all that chilli, your body starts to sweat and, as you know, sweating cools you down.
Make your meal hot enough and you'll be so deep in the sweats you won't know what season it is. What's more, spicy food comes with a heap of potential health benefits, from increasing life expectancy to preventing cancer.

ESCAPE TO THE WATER
Of course, if your house is too hot to handle sans air con, your best bet might be a shaded body of water where you can head for a cooling dip. For inspiration, check out our lists of rivers near Brisbane for swimming, waterfalls nearby that you can swim under and local snorkelling spots. Our summer day trips rundown also includes plenty of beaches, because of course it does.
Otherwise, scout out a shady piece of real estate at one of the city's public pools and get a good rhythm going between dipping and lounging. We have a list for that as well — and also another that includes water-adjacent activities for soaking in the breeze, too.
Concrete Playground Trips
Book unique getaways and adventures dreamed up by our editors