The Best Things to Do On, By and Near the Water in Brisbane
From visiting overwater bars to sailing a picnic boat along the river, there are plenty of ways to enjoy our River City in summer.
A big windy river that stretches the length of the city. A coastline that, while it isn't located among all the hustle and bustle, is still a definite part of this town of ours. When it comes to hanging out in, on top of or near the water in Brissie, they're the main choices — and whether you opt for a leg of the Brisbane River, or make the trip to either north or east to various foreshore spots, there's plenty to keep you occupied while you're there.
Perhaps you're a wanderer who enjoys meandering at your own pace with a scenic view. Maybe you're certain that any beverage or bite to eat goes down better when you can feel the river or sea breeze against your skin. Or, you could like getting active on the water itself, but in a creative fashion. Whichever category you fall into, we've picked the best ways to make the most of your chosen body of H20 in Brisbane.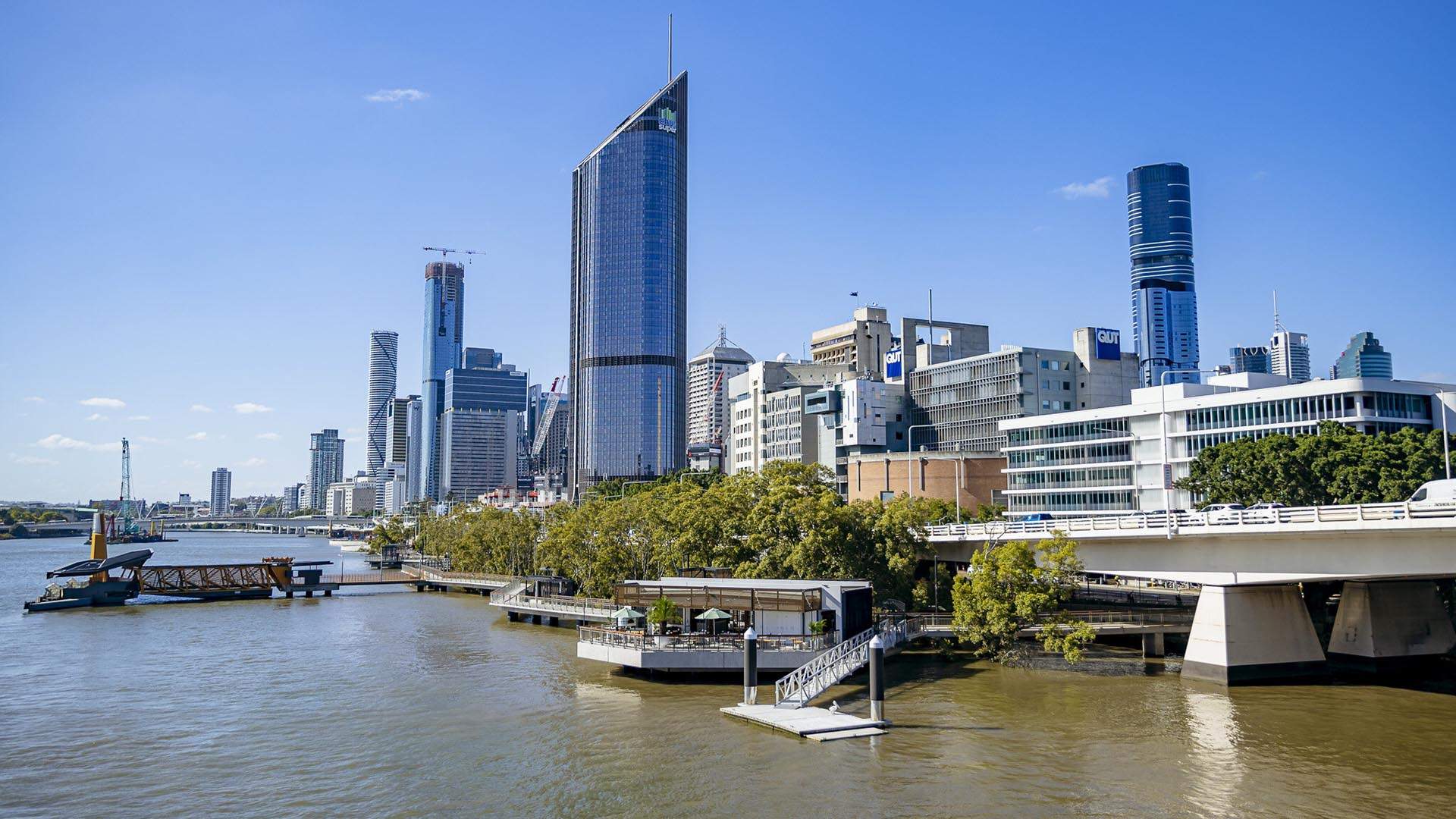 HEAD TO A WATERSIDE (OR OVERWATER) CAFE, RESTAURANT, BAR OR BREWERY
Just a few short years ago, Brisbane didn't have any bars perched over the water. Now, thanks to Mr Percival's and Will & Flow, it has a couple. The River City only had two big central waterside precincts where you could eat, drink and hang out, too, and now — with Howard Smith Wharves joining South Bank and Eagle Street — it has three. Brissie didn't boast a riverside brewery to its name either, but Felons Brewing Co and BrewDog both have that covered.
You can spot the trend here, of course, because this town isn't short on places to satisfy your hunger and quench your thirst by the water. And while riverside haunts have been popping up with frequency of late, the idea is hardly new. Newstead, Hamilton and Kangaroo Point have been home to waterside  cafes, restaurants and bars for decades as well, for instance.

HIRE A PICNIC BOAT FOR YOU, YOUR DATE, MATES AND DOG
Picnicking by the water in Brisbane is a tried-and-tested way to spend an afternoon — and it's featured on this list a bit further down. But you can now also picnic on top of the water, all thanks to Denmark-born company GoBoat, which is sailing its 18-feet-long, dog-friendly vessels from Breakfast Creek.
The company is all about making the whole boating caper more accessible for everyday folk, and its Scandinavian-designed vessels are slow-moving, a breeze to operate and don't require a boating licence — making for some fun, fuss-free sailing sessions. Each GoBoat boasts a central picnic table with room for eight people (and all the necessary snacks and booze). And they're even affordable enough to fit your budget — simply BYO food and drinks, find enough eager sailors to jump aboard and a GoBoat session will start at around $10 per person, per hour.
PAIR A STROLL OR CYCLE WITH A WATERY VIEW
Some folks prefer putting one foot in front of the other and seeing just where that takes them. Others like to sit on top of two wheels and start pedalling. Whichever one suits you best, if you live in Brisbane, you won't be lacking in options — but we all know that the riverside and oceanside options sit at the top of the list.
For walkers, you can pick between the Brisbane Riverwalk from New Farm to the city, South Bank's path between its pools and the Old Brown Snake down to Kangaroo Point, heading up and over the Sir Leo Hielscher Bridges (aka the Gateway Motorway), or picking either the Wynnum–Manly or Sandgate–Shorncliffe regions. If you're a cyclist, you can also choose all of the above — you'll just speed along them more quickly.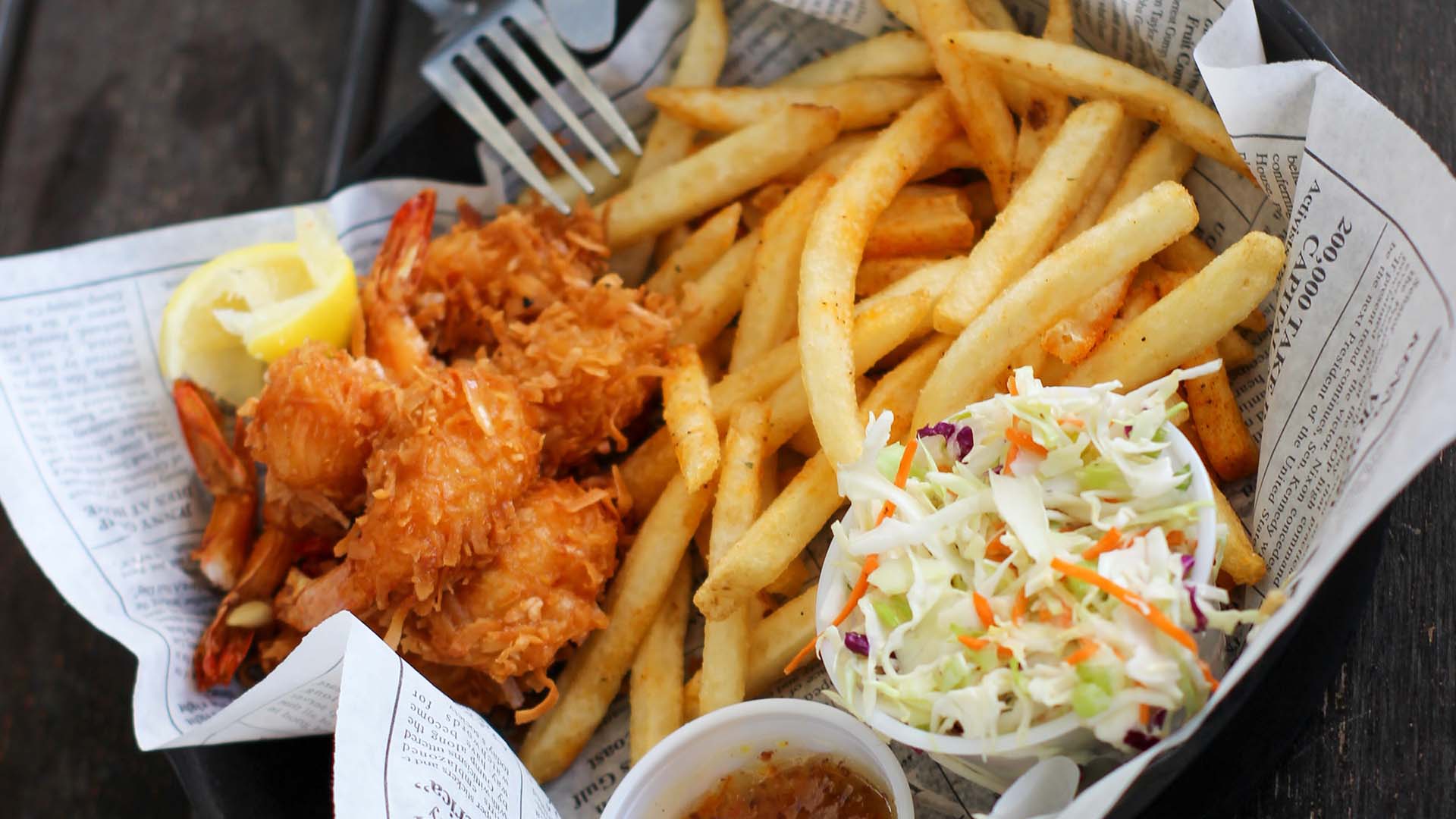 EAT SEAFOOD BY THE SEA
Sure, you've been on a pub crawl — but have you been on a fish 'n' chip crawl right next to the water? We're guessing that you haven't, but it's one of those simple ideas that's both brilliant and oh-so-easy to execute, because it just involves taking advantage of the abundance of greasy spoons along in the Wynnum–Manly or Sandgate–Shorncliffe areas.
We'll give you two options, too: you can either order something from each place you pass as you walk along the relevant seaside region, or you can come back at regular intervals to sample a new eatery. Head north and you'll be hitting up the likes of Fish on Flinders, Sandgate Fishmongers and Doug's Seafood Cafe, while in the southeast you can expect to Finn's Fish House, Baywatch Cafe and Sea Vibes Manly.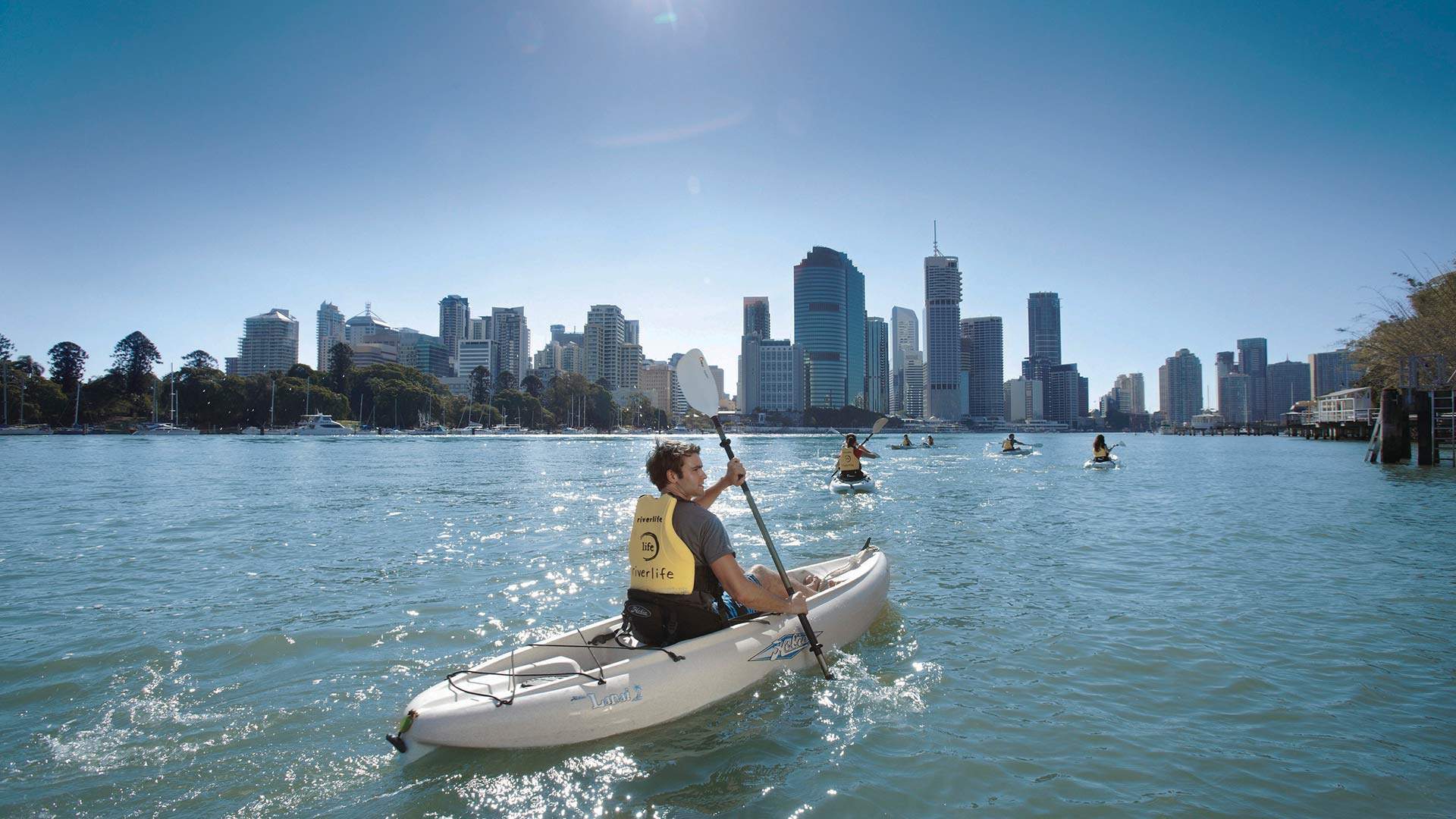 TAKE A KAYAK TOUR
By now, you've definitely realised that Brisbane is a town with options. In almost every instance, you can select your favourite watery or water-adjacent pastime and then pick a heap of places to indulge in your chosen activity. Kayaking is no different. Riverlife at Kangaroo Point will let you get paddling through the CBD and seeing the inner city in a completely different way, but that's merely the most central and best-known choice.
You can also kayak at Enoggera Reservoir, and go across to Bribie Island. The list goes on, and spans professional tours and just hiring a kayak, hopping inside and making your own way at your own leisure.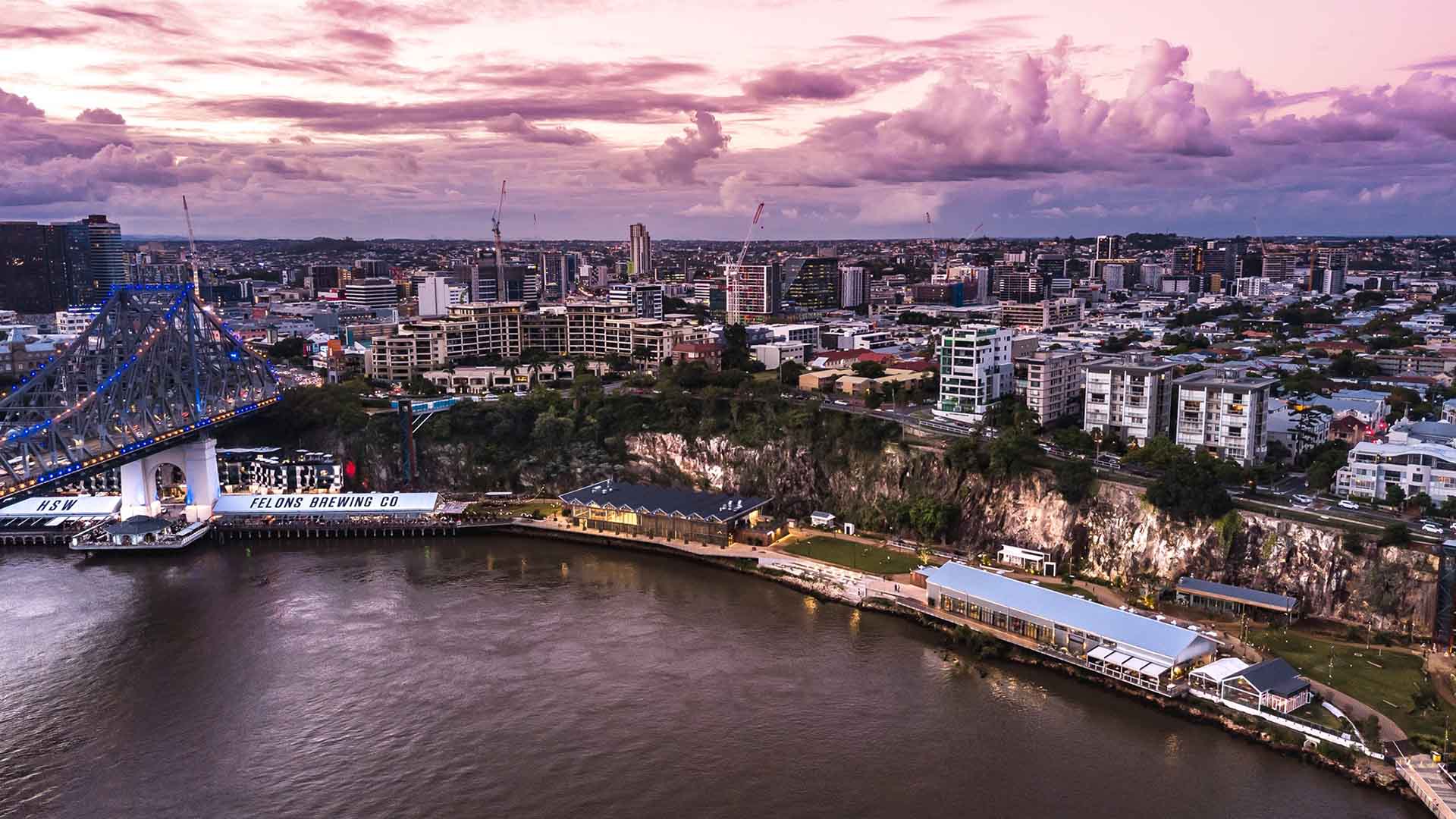 PICNIC IN A WATERSIDE PARK
The weather is glorious. Your basket is packed with homemade salads, a big stack of cheese or the finest sandwiches your local deli can make. The lawn games are at the ready. A relaxing picnic is just moments away — and yes, because this is Brisbane, it's easy to add a glistening view to your outdoor meal.
Brissie is home to quite the array of places that fit the bill. Whether you're keen to recline by the snaking Brisbane River or eager to sit seaside, there's somewhere to go. You can try all the usual picnic spots, including the Kangaroo Point Cliffs, New Farm Park, the Brisbane City Botanic Gardens, Howard Smith Wharves and South Bank. Or, if you've whiled away more than one afternoon at all of the obvious locations, you can also make a beeline to other great waterside picnic places that you might not have visited.
THROW A LINE OVER A PIER
Never thought of yourself as the fishing type? Hear us out. It's a peaceful and relaxing excuse to stare at the water, and to think about absolutely nothing other than whether you might've felt some tension on your line, the crispness of the sea air and just how gorgeous the ocean looks.
In other words, it's a mindfulness bonanza — and there's no better place in Brisbane to get casting than one of the city's piers and jetties. The big places to head, aka Shorncliffe Pier and Wynnum Jetty, are popular spots for very good reasons. But if you'd rather stick closer to the city, you'll also find a small platform jutting off of the Colmslie Recreation Reserve in Morningside, too (which isn't too far from Brissie's secret beach, actually).
CRUISE ALONG — VIA CITYCAT OR WHILE EATING AND DRINKING
If you were visiting Brisbane and you wanted to see the sights, you'd probably opt for one of the most obvious choices there is. Getting on a CityCat might seem oh-so straightforward, but it really does offer you quite the impressive and extensive glimpse of the city, especially if you make the full journey from Northshore Hamilton to St Lucia. And, you can even take your pooch with you.
If you're enthusiastic about the cruising idea but you'd like to up the ante, you have options as well. There's River City Cruises, which runs multiple tours daily — plus party boat Yot Club, although you'll need to keep an eye on its seasons, because it's Brissie dates tend to change.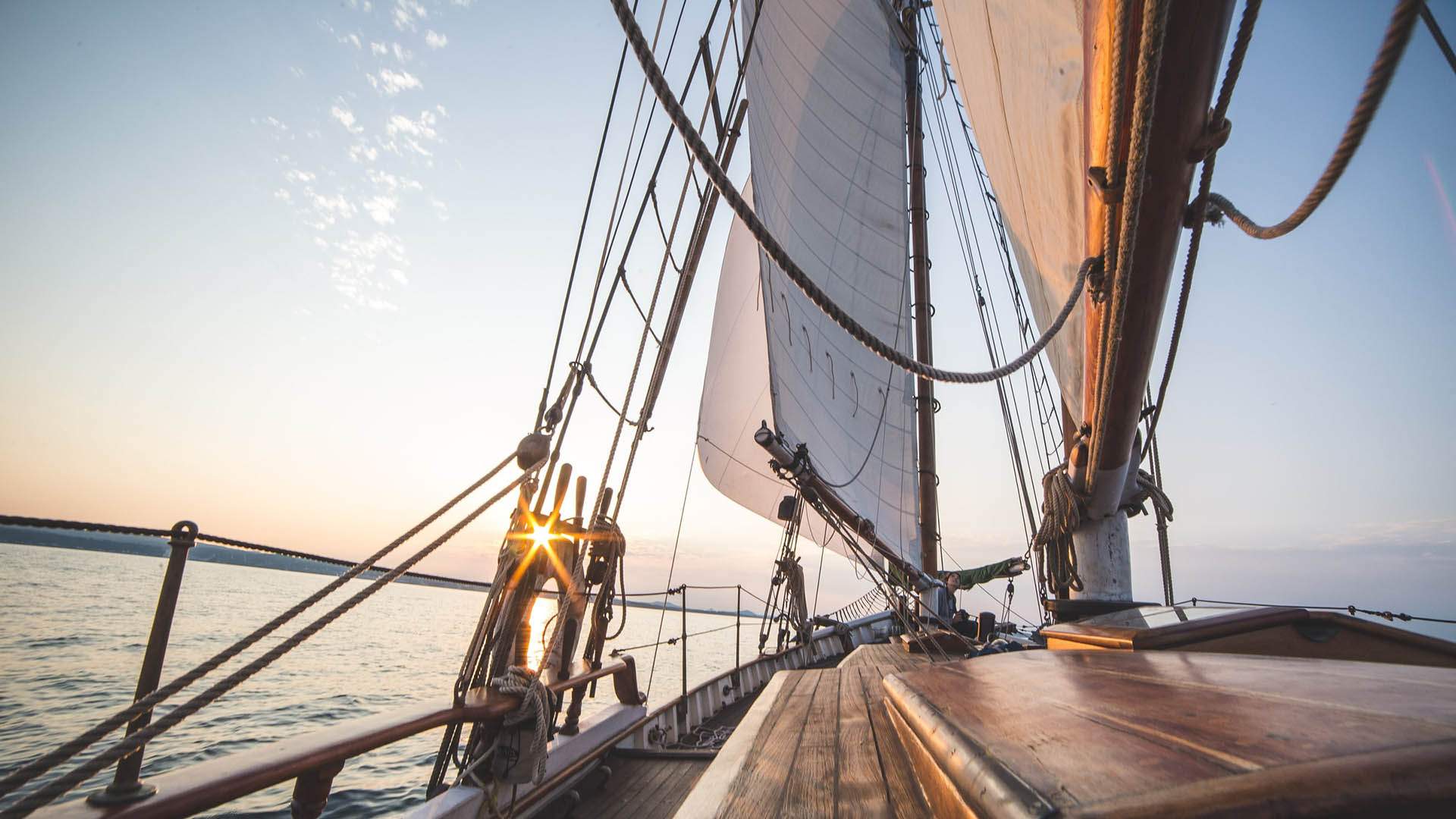 LEARN HOW TO SAIL OR WINDSURF
Hopping on a seafaring vessel and letting someone else do all the hard work for you is one option for cruising along the water in and around Brisbane. If you're quite fond of jumping on a boat — or a yacht for that matter — you can always learn a new skill and take sailing lessons, too. The Royal Queensland Yacht Squadron puts on a heap of classes to show you the ropes (and to make sure you know how to use any ropes necessary while you're sailing, of course).
This one is a bit of an investment in terms of time and cash; however, that's not the only way you can expand your horizon at the Manly-based organisation. It'll also teach you how to windsurf, should regular ol' standing on a board and pretending you're Keanu Reeves in Point Break just not be enough.
SPLASH AROUND IN A MAN-MADE WATERSIDE POOL
Brisbane isn't a beach city, but venture out of the CBD, away from the shadows of tall buildings and past the suburban sprawl, and you can find the holy grail of outdoor pools. Yes, if you head east until you can't go any further, you'll find a fine example of a man-made area filled from the sea and replenished by the tide. Built during the 1930s depression as part of the Unemployment Relief System, the Wynnum Wading Pool is the ideal place to enjoy the warm weather with an ocean view.
Of course, if you're happy splashing around by the river instead, there's always Streets Beach at South Bank Parklands as well. And, also on our pools list: Settlement Cove Lagoon at Redcliffe, which overlooks Moreton Bay.
Top image: GoBoat, Lean Timms.
Concrete Playground Trips
Book unique getaways and adventures dreamed up by our editors