FOOD & DRINK
New Melbourne Openings to Put in Your Diary
The newbies we're counting the days for.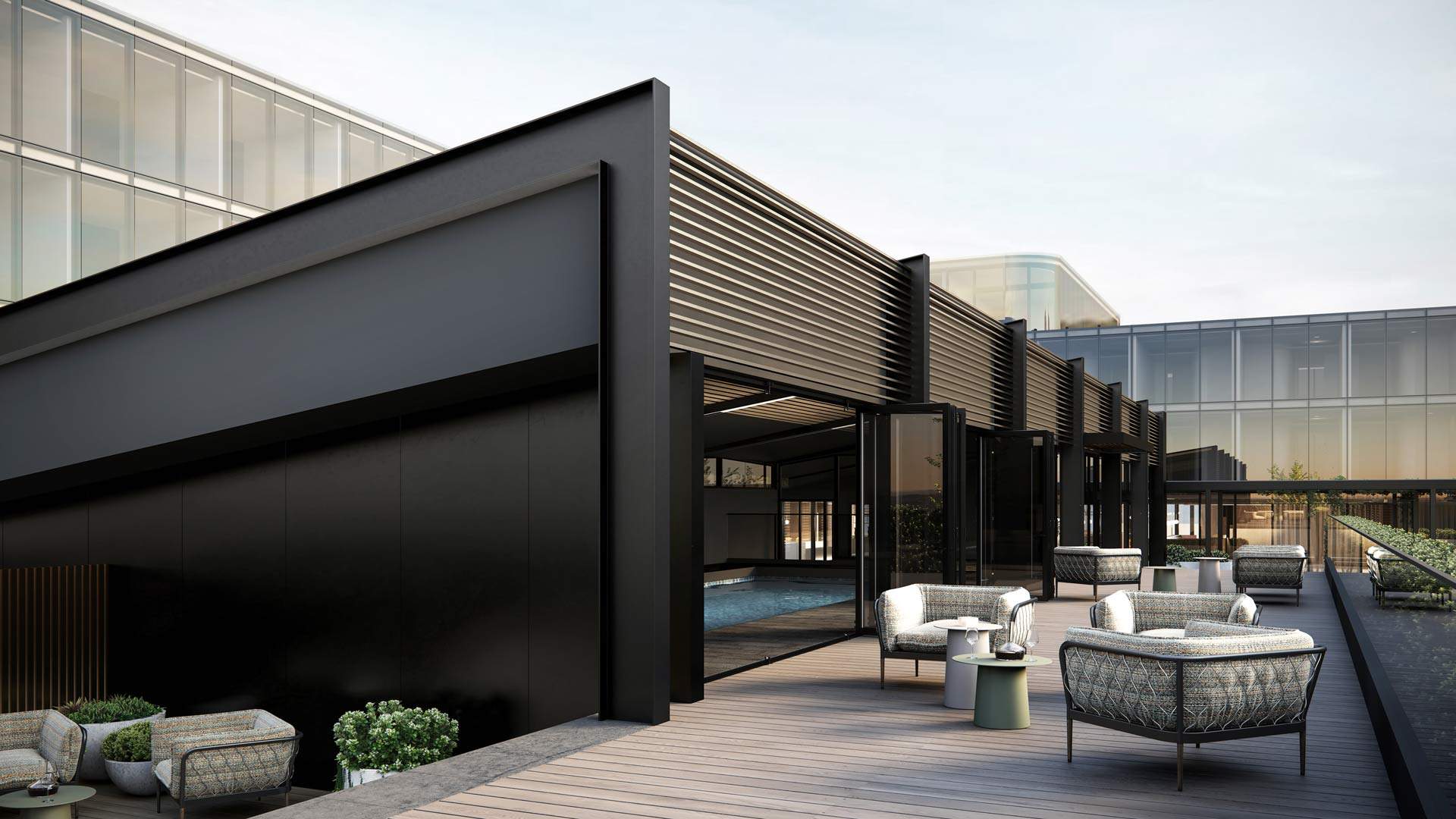 Despite the ever-changing weather making staying at home with a packet of chips more appealing that going out for a three-course meal with matched wine, Melbourne's still opening plenty of new restaurants, cafes and bars — and getting people into them, too. Seems every week we're ranting and raving about the next newbie, bringing its own proposed offering/theming/novelty viral food item to this fine city of ours. Here's a useful little list for you to get excited about, in case you're despondent over having eaten at Every Melbourne Venue Ever. Take heart, there's plenty more where that came from.
Food & Drink

It'll be home to 14 eateries, including an all-pink pretzel shop, a Betty's Burgers, a bubble tea joint and a pizzeria.

Food & Drink

Since the group entered voluntary administration, two Hellenic Republic sites, two Jimmy Grants stores and Brunswick East's Crofter Dining have been snapped up by new owners.

Food & Drink

You'll soon be able to head here for wine tastings, Japanese wagyu and bowls of truffle ramen.

Food & Drink

The food will be inspired by 18th-century trade between Southeast Asia and Australia — so expect lots of smoke, ferments and sea cucumbers.

Travel & Leisure

A rooftop pool, 183 rooms and easy access to weekend sausage sizzles.

Food & Drink

It'll be pouring the label's core beer range, as well as a few exclusive releases.

Food & Drink

The Box Hill restaurants will feature new menu items alongside the legendary soya chicken and char siu pork.

Travel & Leisure

The rooms will be decked out with private ball pits, free candy and cherry-scented wallpaper.

Food & Drink

The Sydney favourite is joining the restaurant ranks in Flinders Lane.

Food & Drink

The Spotswood venue will be home to over 50 food vendors and three licensed bars, and will be open every weekend of the year.

Arts & Entertainment

The Lume will showcase the works of artists like Van Gogh and Da Vinci using moving images, music and smells.

Food & Drink

Featuring an interactive, open-plan coffee bar and a coffee 'reserve list' full of rare beans.

Food & Drink

The yet-to-be-name venue will open in Russell Street's heritage Cavendish House early next year.

Food & Drink

With its famous beef and vegan burgers, rock 'n' roll vibes and a giant chandelier covered in 24,000 dead roses.

Arts & Entertainment

Opening in 2020, Fortress Melbourne will sprawl over 2700 square metres, complete with two bars, an arena and spaces dedicated to PC gaming, consoles and board games.

Food & Drink

The Market Street beer oasis will boast a fully operational microbrewery and a 250-seat restaurant.

Food & Drink

The Collingwood brewery's next outpost will be part of the historic Morris Moor development.

Design & Style

The greenery-filled rooftop is part of a dramatic plan to reinvent the precinct by 2021.

Food & Drink

The Pokebars will pop up in Sydney, Melbourne and Brisbane with themed food, cocktails and 'battles'.

Design & Style

Melbourne Skyfarm will boast a working farm, an education centre and an on-site cafe and bar.

Food & Drink

They'll open alongside an urban farm by Pastuso's Alejandro Saravia and a Champagne bar by the Eau de Vie team.

Food & Drink

It'll also be the tallest building outside of Melbourne's CBD.

Food & Drink

Nick & Nora's will have over 400 champagnes — and three separate balconies.

Food & Drink

80 Collins will feature the highly anticipated new venue from Sepia's Vicki Wild and Martin Benn, and a rooftop restaurant and urban farm from Pastuso's Alejandro Saravia.

Design & Style

It'll be open to the public and have 360-degree-views — just like the one it boasted back in the 1880s.

Design & Style

The youth-focused hotel by Marriott International will have 180 suites, a rooftop bar and "furiously fast, free wifi".

Food & Drink

The first two outposts will open in Queensland later this year, with many more to follow in other states.

Travel & Leisure

Construction will start in 2019 for a planned 2020 opening date.

Travel & Leisure

David Walsh's plans for Motown hotel include indoor and outdoor theatres, a giant library and a spa designed by James Turrell.

Design & Style

The proposed $232 million project would see a new green precinct built between Bourke and Little Collins streets.

Food & Drink

Along with 30 new shops, lounges and a 464-room hotel.

Food & Drink

It's aiming to open more stores in Vic, WA, the ACT and NSW over the next four years — and has plans to expand across Asia, too.

Travel & Leisure

The 168-room hotel will be part of the Flinders Bank towers and will open in 2022.

Design & Style

If it goes ahead, it'll feature apartments, offices, a hotel, retail spaces, an entertainment centre, restaurants, bars, a BMW showroom, a school and even a cinema.

Travel & Leisure

You'll soon be able to spend the night in a luxurious prison cell

Travel & Leisure

The 170-room 'voco' hotel will also be home to a lavender field and a mirrored maze.

Food & Drink

After testing the waters with six stores in Queensland, the Japanese chain will open 100 eateries in the next five years.

Food & Drink

The 2000-square-metre food precinct will be part of a new residential development in Melbourne's north.

Design & Style

It's set to open in 2020 with an in-house bar, restaurant and something called an 'Extreme Wow Suite'.

Design & Style

The 4000-square-metre Sky Garden will be part of a huge new residential complex.

Design & Style

The site that previously held The Mercat will be developed to incorporate $70 million of community infrastructure, including 1.5 hectares of public open space.

Design & Style

The soaring residential tower will form part of the Royal Society of Victoria's new science precinct.

Travel & Leisure

The new addition to the Holiday Inn group is set to open on Sydney Road by 2020.
Tap and select
Add to Home Screen
to access Concrete Playground easily next time.
x