TRAVEL & LEISURE
The Best Summer Day Trips Out of Melbourne
Secluded beaches, camel rides, beachside cafes and air-conditioned art galleries are all just a road trip away.
The Best Summer Day Trips Out of Melbourne
Secluded beaches, camel rides, beachside cafes and air-conditioned art galleries are all just a road trip away.
Melbourne city slickers, rejoice — summer is back and in full swing. It's time to put your laptop away (momentarily, at least) and get the sunscreen out because the season of daytime getaways is upon us.
From gin tastings to quick dips in the oceans, hikes to bike adventures, we've put together a list of ten day trips for you. And, of course, it wouldn't be an Australian adventure without stumbling along some interesting wildlife, so gear up to gawk at some native koalas, dolphins, seals, and best of all, a parade of penguins. Venture beyond the city limits and get out of the grid while the rain's away and the sun's out to play.
Something to note: this year's bushfire season is particularly dangerous. Before you head on an out-of-town adventure, check the CFA and Parks Victoria websites and heed any alerts and warnings.

FOR BEACHES, BRUNCH AND BOOZE: MORNINGTON PENINSULA
Just an hour out of the city, the Mornington Peninsula is a common favourite day getaway destination for many Melburnians. And with brunch spots, breweries, wineries and countless swim spots, it's not hard to see why. Start with a coffee and zucchini and chickpea fritters at Merchant & Maker (or one of the other stellar cafes on the peninsula) and then go for a swim in the rockpools at Bushrangers Bay. Then, take your pick of drinking spots for the afternoon — perhaps at Montalto's sprawling restaurant and winery, the newly revamped Portsea Hotel or this entirely gluten-free brewery. 

FOR WINE AND WATERFALLS: THE YARRA VALLEY
A hop, skip and a jump from the bustling city, the Yarra Valley and Dandenong Ranges feature farmlands, vineyards, art and gourmet foods that'll make you feel like you're a world away from the grid. Get into the heart of the region by walking upstream along Keppel Falls Walk, which lands you at a waterfall. Then, follow this with a trip to the TarraWarra Museum of Art and end the day off with a glass of pinot grigio and some of the world's best pizza at 400 Gradi's outpost at Rochford Wines.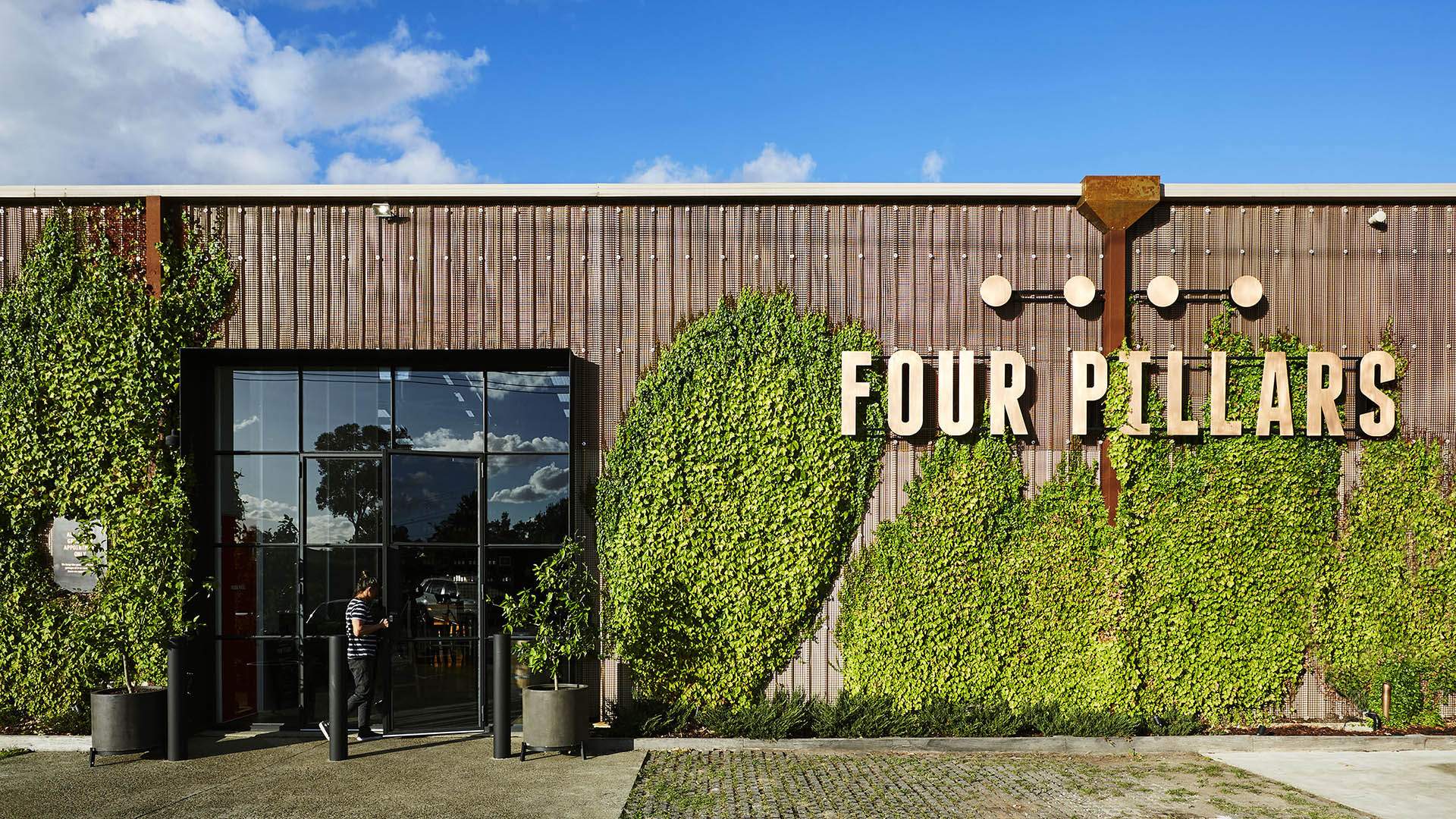 FOR GIN AND CUTE ANIMALS: HEALESVILLE
Although it can be squeezed into a Yarra Valley day trip, visiting Healesville is best to carve a whole day out for. Healesville Sanctuary is uno on the list as the bushland haven lets you get up and personal with native wildlife. A very close second is Four Pillars' gin distillery where you can indulge in a gin tasting or grab a selection paddle, which includes its famous Bloody Shiraz gin, and sip at your leisure. Line your stomach back up with some sharing plates at Innocent Bystander and, if you're feeling like staying on the booze train, try a glass of its moscato before heading back to the big smoke.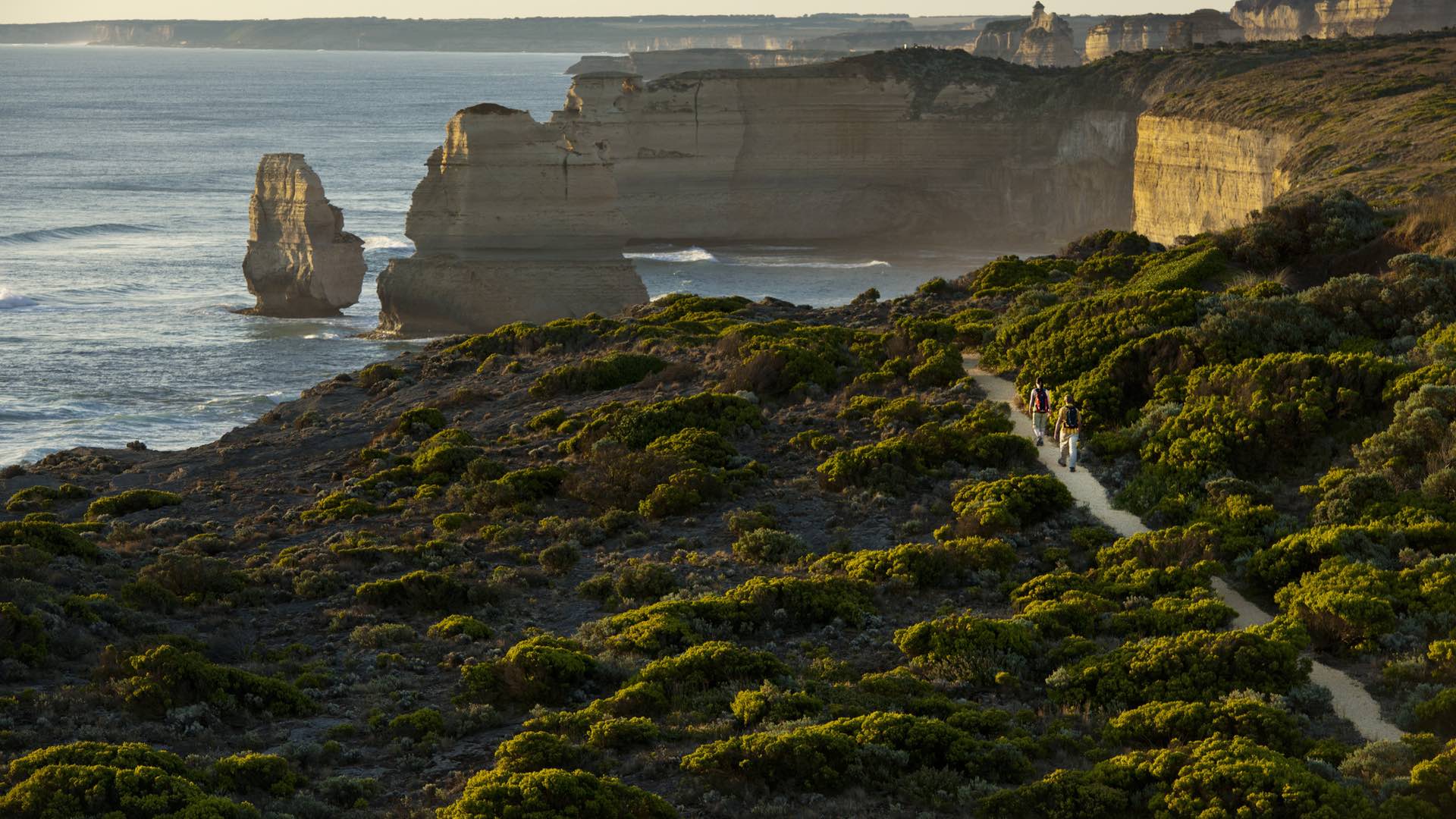 FOR ICE CREAM AND INSTAGRAM OPPS: GREAT OCEAN ROAD
From limitless beaches to explore and infinite Instagram opportunities, the Great Ocean Road leaves a lot to discover as you travel along the picturesque strip boasting ice-cream stops, nature walks and some of Australia's best wildlife. Start in Torquay with a toastie from Cafe Moby before stopping at the Great Ocean Road Chocolaterie and Ice Creamery for an icy treat. Then, get driving down to the iconic 12 Apostles and beyond that, the stunning Loch Ard Gorge — while it's too rough for swimming, you can dip your feet in its crystal clear waters, marvel at its sharp golden cliffs and relax on the sand. On your way home, quench your thirst with a pint at the Great Ocean Road Brewhouse and keep your eyes peeled for koalas in the trees lining the roads.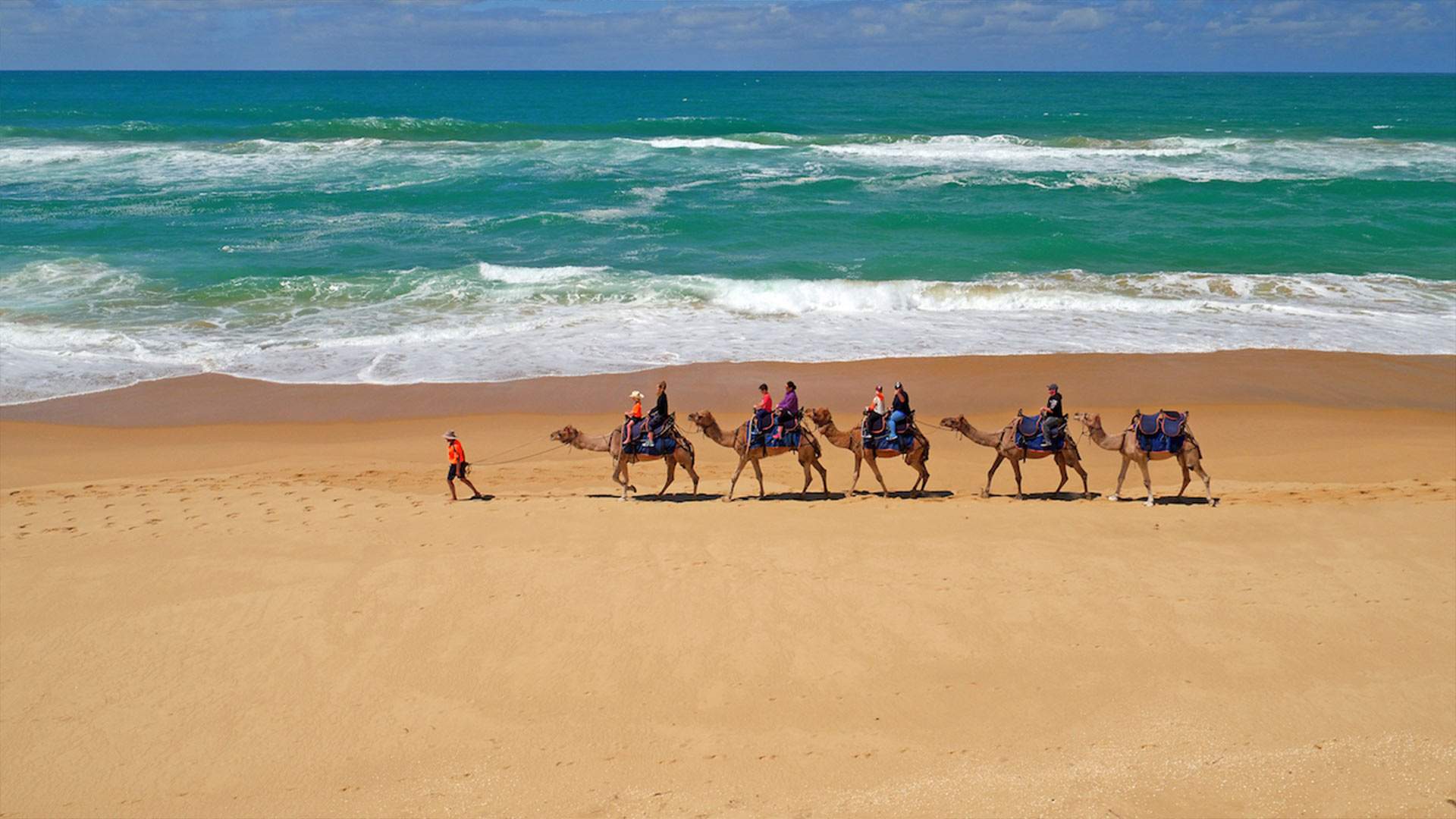 FOR SECLUDED BEACHES AND CAMELS: LAKES ENTRANCE
Ok, so this might require an overnight stay — but we thought it was still worth a spot of this list. With sand dunes on one side and crashing waves on the other, you'll feel a long, long way away from Melbourne at Lakes Entrance. At Ninety Mile Beach, the fourth longest beach in the world, you can go for a swim or explore the epic stretch of sand by camelback. Camel rides start at Lakes Entrance in the north, and head towards Reeves Beach in the south. When you're done, rest up at Ferryman's Seafood Cafe, an ex-Raymond Island car ferry. The restaurant floats in Victoria's largest fishing port so you'll definitely have the best produce around.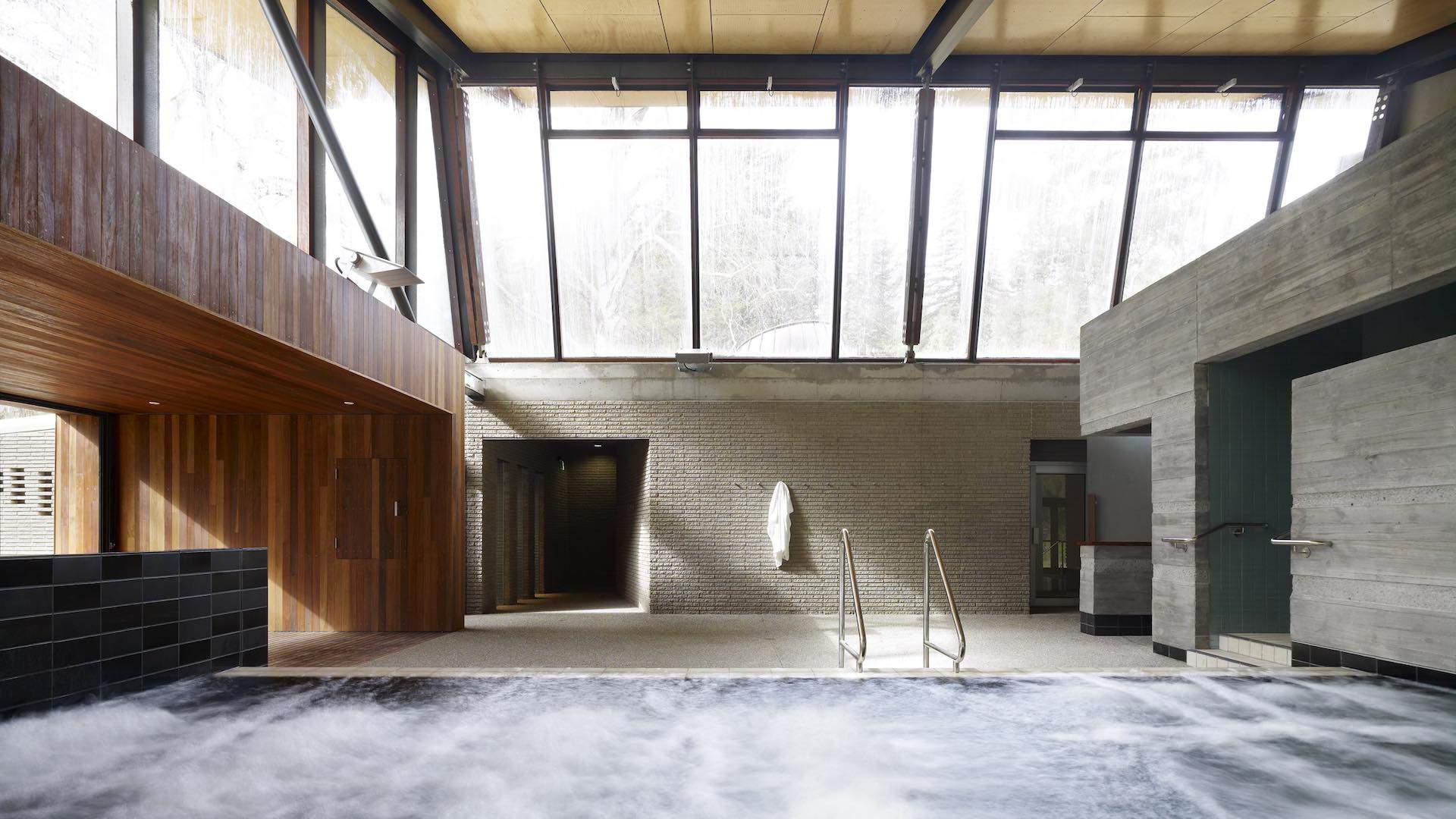 FOR RELAXING IN NATURE: DAYLESFORD AND THE MACEDON RANGES
When it's hot, sometimes you just want to stay inside. But, rather than stay inside your house in front of the fridge, make your way to Daylesford and the Hepburn Bathhouse. But first, climb up Mount Macedon (and reward yourself with brunch at Mr Macedon afterwards). Then, head on up to Daylesford for a soak in the baths — they are set at varying temperatures so you can warm up and cool off as you need. And on your way home, stop off at Holgate Brewery in Woodend for a cold pint.

FOR WILDLIFE AND COASTLINE: PHILLIP ISLAND
Head on up to Melbourne's neighbour, Phillip Island, and surround yourself with nature and wildlife for the day. Start with some furry fun at the Koala Conservation and clear out any remanding hay fever with the eucalyptus woodlands. Then, you absolutely need to pay a visit to the newly refurbished Penguin Parade at sunset as the island's resident little penguins return to their terrestrial homes, having spent the day out and about fishing. Beyond wildlife watching, go wine and craft beer tasting, bliss out with a massage or spa treatment or conquer a trail on foot, such as the Cape Woolamai Walk, which traverses dramatic clifftops along Phillip's southernmost point. 

FOR HERITAGE AND ART: BENDIGO
The old mining town of Bendigo offers a lot of history and heritage while also boasting extensive contemporary art, boundless pub lunches and some tasty sweet treats. Go underground (it's cooler) and walk in the footsteps of prior gold miners at Central Deborah Gold Mine, or, if you prefer to stay above ground, take a wander through Bendigo Art Gallery and eyeball the extensive collection of painting, sculptures, ceramics and photography. Then, top off your summer day trip with our bocadillos (Spanish sandwiches), tostadas and other tapas at laneway bar El Gordo.


FOR DOLPHINS AND TASTY DISHES: GEELONG
Geelong is quickly becoming an alternative for young professional who have decided to swap city life for a smaller scale, more affordable option. It offers wildlife in the likes of aquatic wildlife, relaxing ocean views and more local procedure than you could possibly sink your teeth into. And it's way less busy than St Kilda. Head just off the coast of Queenscliff and dive straight into the ocean to swim with dolphins and seals. Then regain your strength as you eat and drink your way along Bellarine Taste Trail. Slurp down organic mussels at Little Mussel Cafe, settle into Frankie's plush pink interior, and round it all off with a cheeky rose at Oneday Estate. If you don't have a car, you can travel from Docklands to Geelong via the fancy new ferry.

FOR MOUNTAINS, HIKES AND BIKES: MOUNT BULLER
Although Mount Buller traditionally brings images of never-ending snowballs and big puffer jackets to mind, there are a lot of reasons to make the trip up in the summer period. Stretch those legs after the three hour drive and get them ready for your choice of bike riding, hiking, running trails, and horse riding. Your eyes are in for a workout too as you explore the Gnome Roam, searching for a glimpse of the resident Mt Buller gnomes. Then after all the sunshine, head indoors to the Buller Air Zone for a bounce on some tramps before you refuel your batteries with some Colombian seafood stew at Snow Pony. 

Top image: Loch Ard Gorge via Visit Victoria. 
Published on November 08, 2019 by Marnie Vinall