Netflix's Mind-Bending Mystery-Thriller '1899' Is Here to Fill the 'Dark'-Shaped Hole in Your Life
Just as they did with their last hit streaming series, Jantje Friese and Baran bo Odar think big, get trippy and tease out a twisty puzzle.
Before the Titanic collided with an iceberg, became one of modern history's most famous tragedies and inspired one of cinema's biggest box-office hits, a different cross-Atlantic liner sailed into chaos. So says Jantje Friese and Baran bo Odar, with the German pair's new — and wholly fictional — Netflix series 1899 taking place onboard the steamship Kerberos 13 years before the sinking that everyone knows about. This vessel is travelling from England to America with 1400 crew and passengers, filling everywhere from stately rooms to jam-packed halls, when it receives word of a missing craft. Owned by the same company, the Prometheus took the same route four months prior, and was thought to have disappeared without a trace until that distress signal beckons.
Friese and bo Odar love a mystery, and 1899 has a hefty one right from the outset. Friese and bo Odar also love making labyrinthine puzzle-box shows that keep dropping clues, twists, and philosophical ideas about the meaning and point of existence in aid of the bigger picture — aka an approach that made their 2017–20 German-language effort Dark such a massive and deserving success. Over its three-season run, that series probed fate and destiny in a woodland town, not only diving into its residents' deepest secrets but charting the looping consequences backwards and forwards in time. Friese and bo Odar love grand ambitions as well, clearly, and Dark didn't just have them but fulfilled them, proving one of Netflix's best originals yet.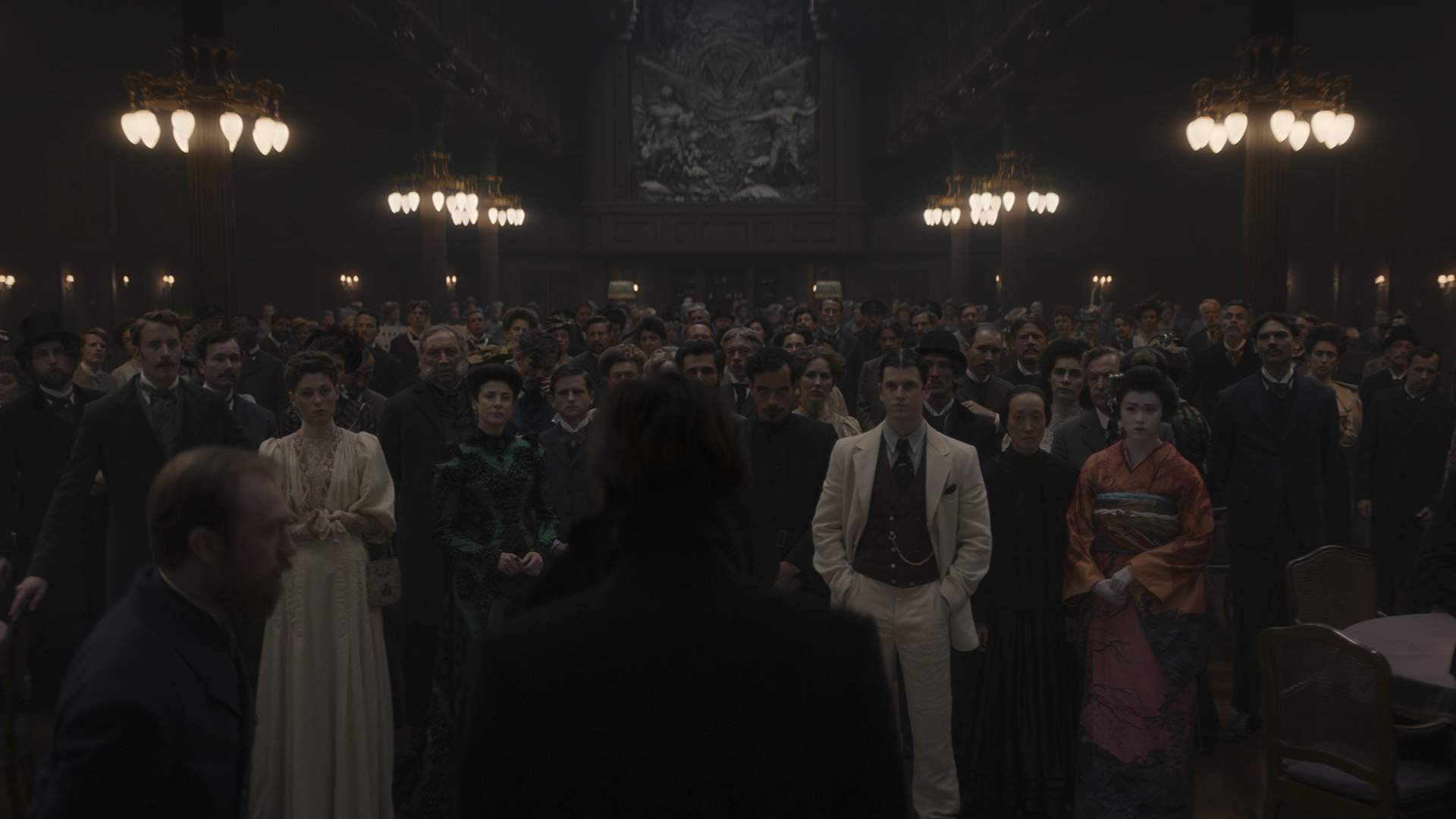 How do the TV-making duo — Friese writes and co-writes, bo Odar directs and they both produce — ensure that sparks ignite twice? By diving even deeper into their favourite themes, tactics and flourishes, all in a series that couldn't spring from anyone else. If anyone familiar with Dark started watching 1899 without knowing their shared origins, they'd guess immediately. Everyone unacquainted with the former should end the latter desperate to seek it out ASAP. The one sizeable departure: inconsistent pacing, with 1899's first four season-one episodes glacial in setting the scene, and its last four busy to pack in as many revelations as possible. Still, taking the voyage comes with a boatload of thrills, suspense and intrigue; if Dark met Titanic, Snowpiercer, Black Mirror and Lost, and showed a ship's worth of love for the Alien franchise, it still wouldn't be close enough.
Extra-terrestrials aren't the answer to this sci-fi/horror/mystery series, but the first Alien film started in the exact same way as 1899. Cue an unexpected transmission interrupting a trip, the crew committing to investigate, a derelict ship awaiting and a surprise making its way over from the abandoned vessel. Back on the Kerberos, like the Nostromo before it, cue crawling through passageways in search of answers, away from threats and to escape the discontent festering in the craft. In more than just the name of its other key ship, 1899 nods to the Alien saga's Prometheus as well — and for fans of the iconic Ridley Scott-created big-screen series, spotting the references adds a whole other game to a show that already has viewers sleuthing from the outset.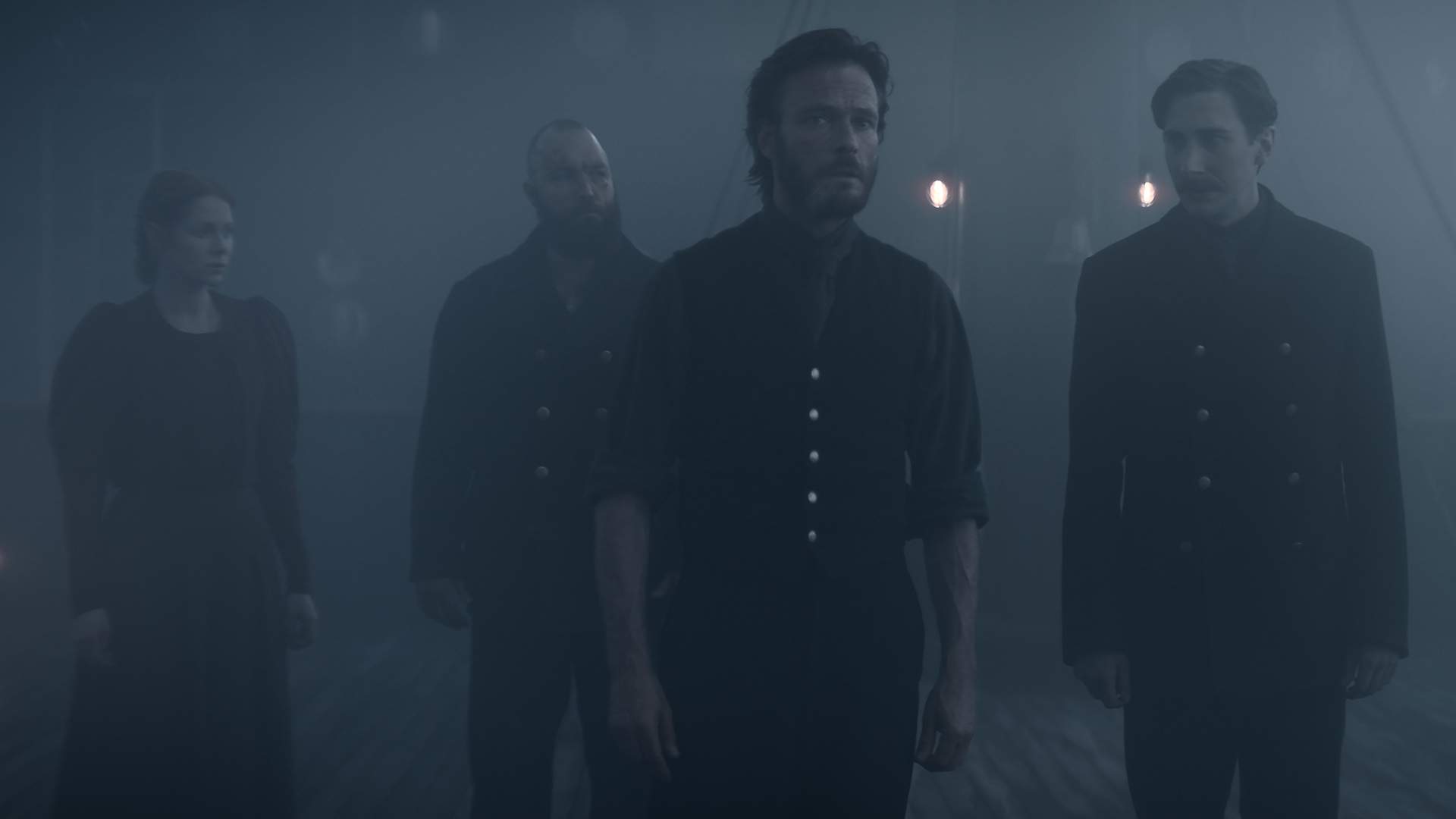 Chasing clues is a prime pastime on the Kerberos, too — 1899's two ships draw their monikers from myth, aptly — with everyone from doctors, captains and sudden interlopers to enigmatic children and relocating Europeans trying to solve the show's puzzles. Chief among them are Maura Franklin (Emily Beecham, The Pursuit of Love), a rare female medical practitioner at the time; Kerberos' leader Eyk Larsen (Dark alum Andreas Pietschmann); and Daniel Solace (Aneurin Barnard, The Goldfinch), who climbs aboard while everyone's focusing on the Prometheus. As well as being perplexed by their situation, Maura and Eyk are haunted by their respective pasts; her brother is missing and her father (Anton Lesser, Andor) provides a firm presence in her dreams, while the captain can't stop thinking about, and believing he's seeing, the family he lost in a heartbreaking fashion. Traumatic histories are a common thread among the other passengers, too, as 1899 explores by beginning its early episodes honing in on a different character.
Also onboard: Spaniards Ángel (Miguel Bernardeau, Everything Else) and Ramiro (José Pimentão, Teorias da Conspiração), one flouting wealth and the other posing as a priest; Ling Yi (newcomer Isabella Wei), who dresses like a geisha but speaks Cantonese with her travelling companion Yuk Je (Gabby Wong, Rogue One: A Star Wars Story); and Virginia Wilson (Rosalie Craig, The Queen's Gambit), who has more than a passing interest in the ship's Asian commuters. Then there's French couple Clémence (Mathilde Ollivier, A Call to Spy) and Lucien (Jonas Bloquet, Marie Antoinette), newlyweds hardly in the throes of marital bliss; stowaway Jérôme (Yann Gael, Saloum) and stoker Olek (Maciej Musial, The Witcher), found among the vessel's bottom levels; and a Danish family that includes religious fanatic Iben (Maria Erwolter, Outlaw), her husband Anker (Alexandre Willaume, The Wheel of Time), their pregnant daughter Tove (Clara Rosager, Morbius), scarred son Krester (Lucas Lynggaard Tønnesen, Borgen) and youngest child Ada (Vida Sjørslev, Carmen Curlers). And, thanks to the Prometheus, there's a mute boy (Fflyn Edwards, The Snow Spider) as well.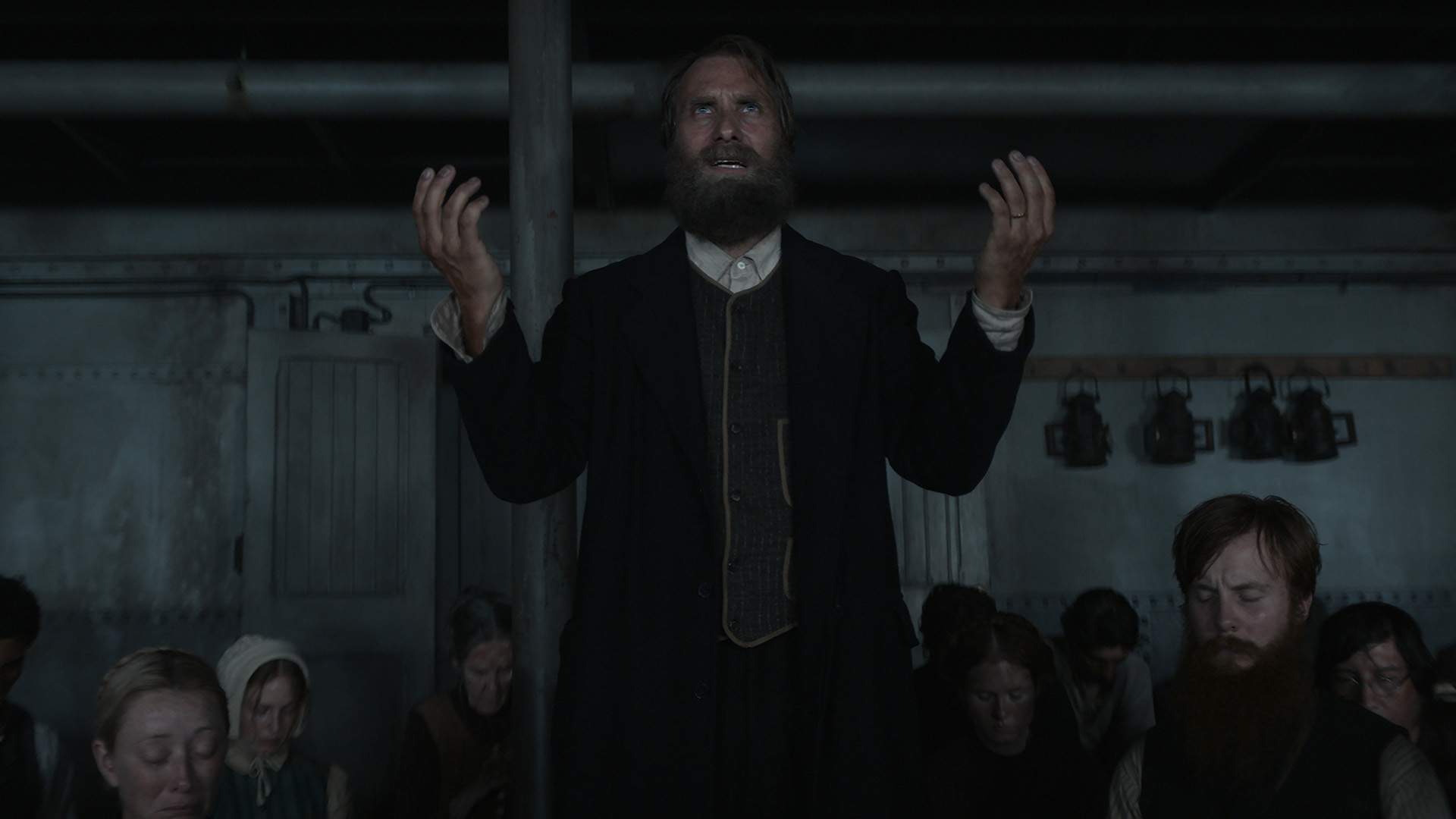 With Friese and bo Odar pulling the strings, Dark and now 1899 instantly grab attention with their riddles, nightmarishly brooding mood and — as one series put right there in its name — their willingness to get and stay dark. Throw in the pair's penchant for existential musings, trippy setups and premise-shattering revelations, and both shows are catnip for mystery lovers. This one sports a heavy eat-the-rich vibe as well  (although nowhere near as strong as 2022's also ship-set Cannes Palme d'Or-winner Triangle of Sadness), and contemplates how the unwanted turns that everyones' lives take shape our future choices and selves. With a moniker from the past, 1899 understands that no one can ever truly evade theirs, with our own personal histories causing not just ripples but waves and tsunamis.
Friese and bo Odar have another crucial skill, however: casting. 1899 features an international collection of characters, each speaking their own tongue, all adding to the show's exploration of immigration and played by a stellar lineup of actors. The series has its on-screen talent act against a virtual studio, with special effects-created sets and locations made during the shoot — crafting 1899's effects  in-camera, rather than afterwards — and the resonant performances that result bear the benefits. A Cannes Best Actress Award-winner for 2019's excellent Little Joe, Beecham is always potent to watch, but alongside fellow leads Pietschmann and Barnard she helps ensure that this mind-bender is as emotional as it is cerebral. All aboard, obviously.
Check out the trailer for 1899 below:
1899 streams via Netflix.
Introducing Concrete Playground Trips
Book unique getaways and adventures dreamed up by our editors