Everyone Is Fighting Over the Iron Throne Again in the Fiery Full 'House of the Dragon' Trailer
HBO's 'Game of Thrones' prequel series will start streaming in August.
New show, same squabbles: that's it, that's upcoming Game of Thrones prequel House of the Dragon. A month out from starting to hit screens, the eagerly anticipated jump back into Westeros' past has just dropped its full trailer. Yes, it's as obsessed with fighting over the Iron Throne as its predecessor.
Of course, that was always going to prove the case with HBO's push to keep all things Game of Thrones alive and flickering across our televisions and streaming queues. House of the Dragon's ten-episode first season is set 200 years before the events of GoT, and focuses on House Targaryen — and if it wasn't already evident that history always repeats itself in Westeros, it looks like that point will be hammered home in the new series.
This time around, Paddy Considine (The Third Day) plays King Viserys — and it's exactly who should be his heir that sparks all the Succession-style fuss. He has a daughter, Princess Rhaenyra Targaryen (Emma D'Arcy, Misbehaviour), who is also his first-born child. But because putting a woman on the throne isn't the done thing, the King's younger brother Prince Daemon Targaryen (Matt Smith, Morbius) considers that spiky iron chair his birthright.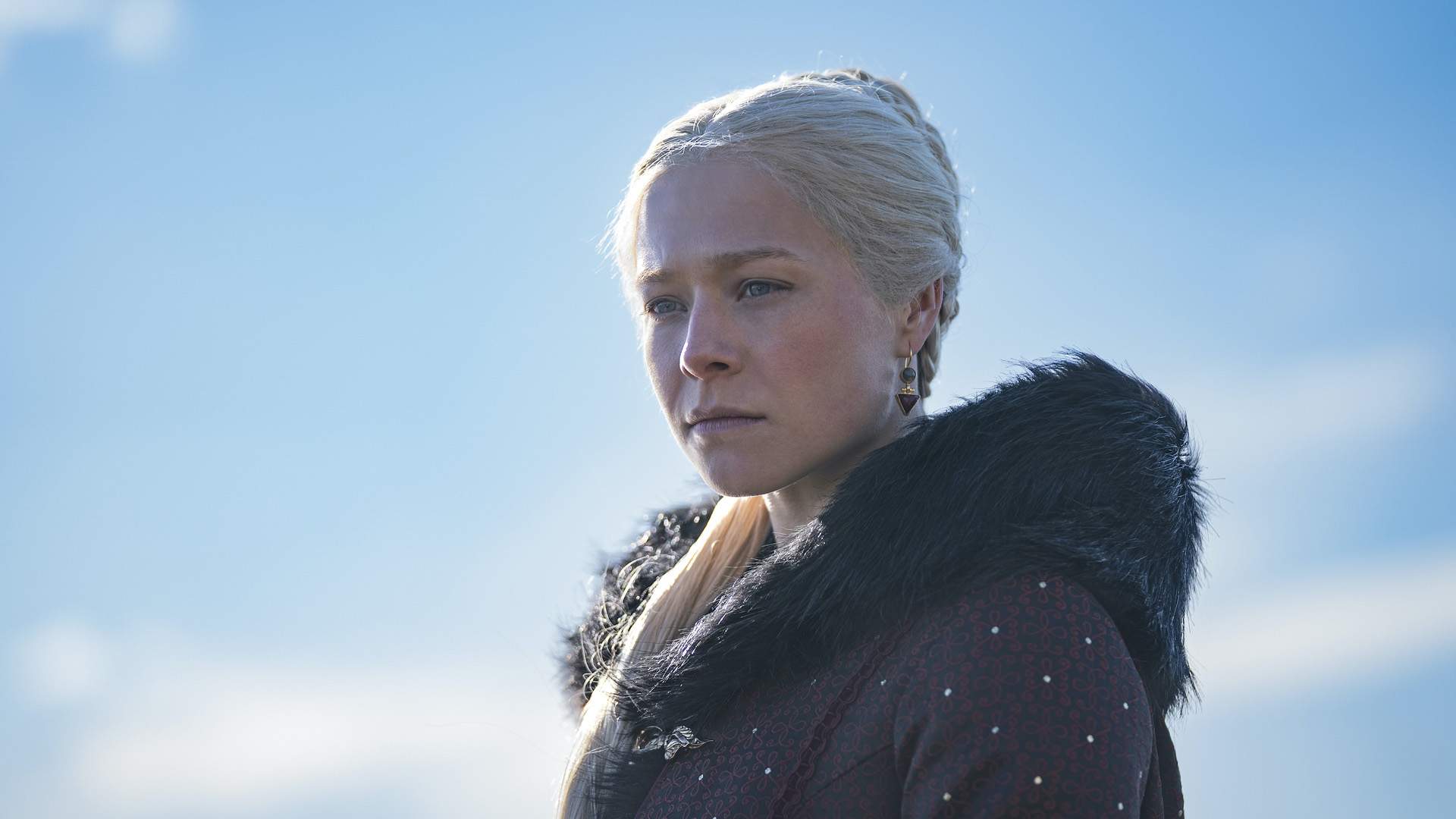 Battling it out over who'll take the seat will fuel House of the Dragon's storyline, with Rhys Ifans (The King's Man) playing Otto Hightower, the Hand of the King; Olivia Cooke (Slow Horses) popping up as Alicent Hightower, Otto's daughter; and Steve Toussaint (It's a Sin) playing Lord Corlys Velaryon, aka 'The Sea Snake', a nautical adventurer from a Valyrian bloodline as old as House Targaryen. The cast also includes Eve Best (Nurse Jackie) as Princess Rhaenys Velaryon, plus Sonoya Mizuno (Devs) as Mysaria, Prince Daemon's paramour.
To answer the other obvious question — other than "will everyone still be fighting over the Iron Throne just like in Game of Thrones?" — yes, dragons do pop up. Flame-breathing scaly creatures and Targaryens go hand in hand, after all. To answer another question, as the trailer's very first words advise, yes "war is afoot" as well.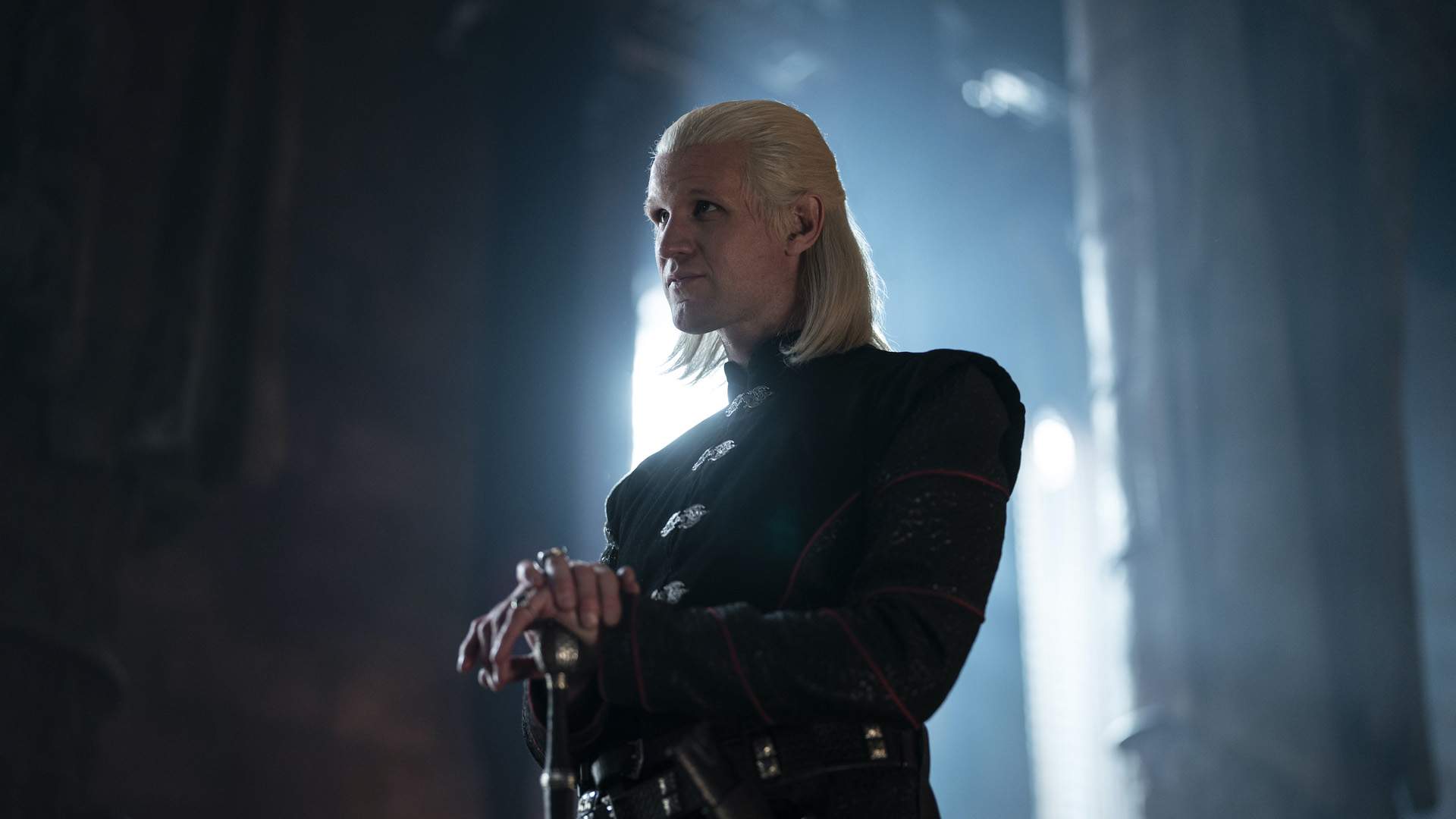 This dance with dragons will arrive on Monday, August 22 Down Under (releasing in winter Down Under, when else?), if you don't already have it in your calendar. Foxtel and Binge in Australia and SoHo, Sky Go and Neon in New Zealand will be doing the honours, if you're wondering where to direct your eyeballs.
When it starts airing, following Game of Thrones' eighth-season run, it'll be the culmination of years of planning to extend the GoT franchise by HBO. Firstly, the American cable network announced that it was considering five different prequel ideas. It then green-lit one to pilot stage, scrapped it and later picked a contender to run with: the upcoming House of the Dragon. It has also opted to give novella series Tales of Dunk and Egg the TV treatment, too, and to work on an animated GoT show. And, it's been reported that another three prequels are also under consideration — plus a Jon Snow-focused sequel series.
Throughout all of this, GoT fans have been told one thing over and over, even without it being explicitly said. Our days of watching fiery fights between famous Westerosi names — and games over who gets to sit on the Iron Throne — are far from over, clearly, and won't be for quite some time. And, now that House of the Dragon is getting nearer, including dropping several teasers and now this full trailer, that's glaringly apparent.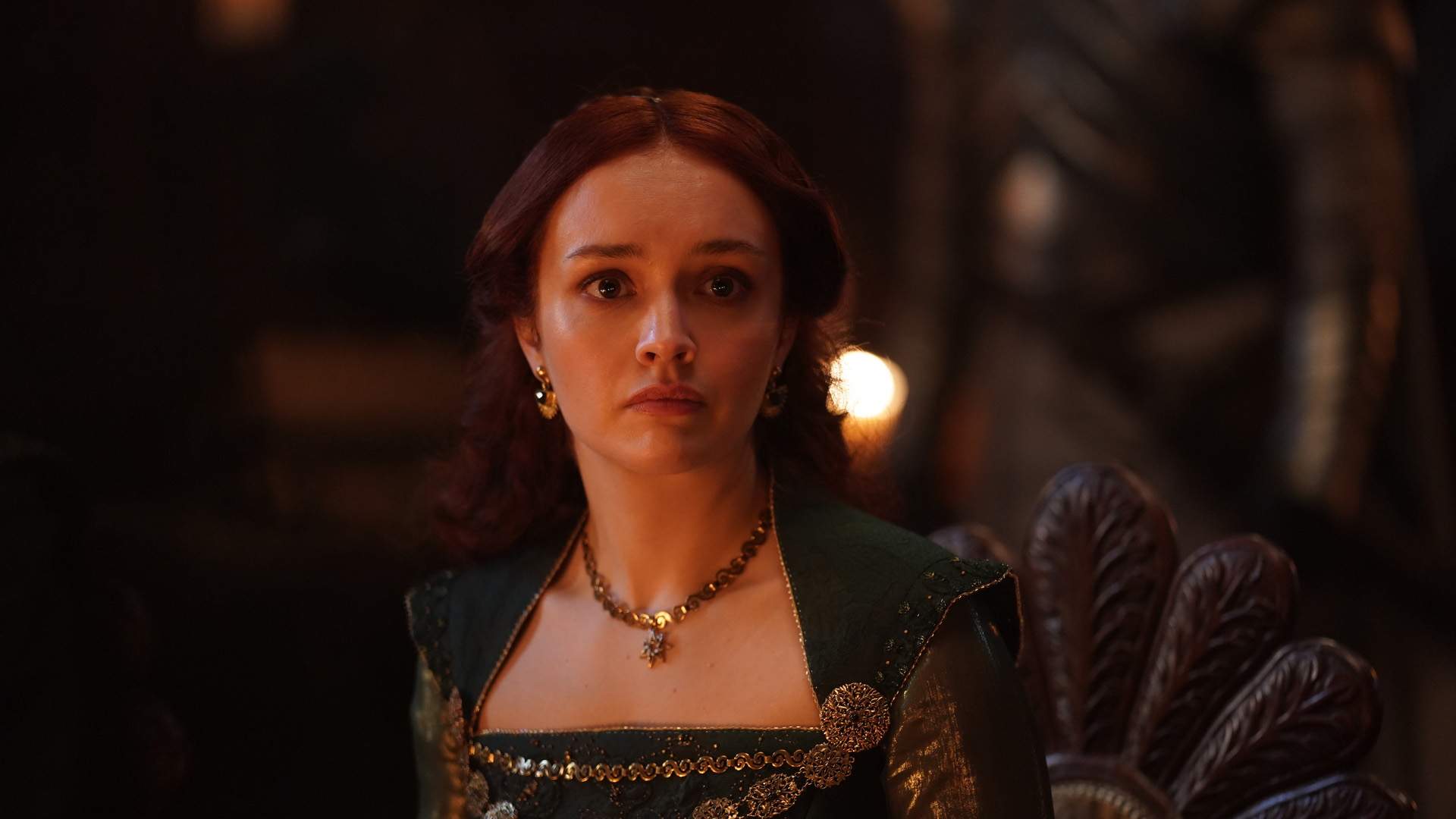 Based on a  George RR Martin book, Fire & Blood, this tale harks back to Aegon I Targaryen's conquest of the Seven Kingdoms — which is what started the hefty 738-page first volume in Fire & Blood's planned two-book series — and then works through the family's backstory from there. Aegon I created the Iron Throne, hence the returning favourite's prominence. Also, you don't have to be the Three-Eyed Raven to know that fighting, battles for supremacy and bloodshed are always a part of every GoT narrative.
Behind the scenes, Miguel Sapochnik and Ryan Condal are acting as the series' showrunners. Sapochnik has a hefty GoT history, winning an Emmy and a Directors Guild Award for directing 'Battle of The Bastards', helming season eight's 'The Long Night', and doing the same on four other episodes. As for Condal, he co-created and oversaw recent sci-fi series Colony, and co-wrote the screenplay for the 2018 film Rampage.
Check out the full House of the Dragon trailer below:
House of the Dragon will start airing on Monday, August 22 Down Under via Foxtel and Binge in Australia and SoHo, Sky Go and Neon in New Zealand.
Images: Ollie Upton/HBO.
Introducing Concrete Playground Trips
Book unique getaways and adventures dreamed up by our editors