Clever Girl: A Roaming Seven-Foot Velociraptor Just Turned Bondi Beach Into 'Jurassic World'
A 'Jurassic World' exhibition is bringing lifelike dinosaur replicas to Sydney — and one went for a trip to the beach first.
It's been 65 million years since dinosaurs went extinct, but they still keep roaring on screens big and small, in exhibitions dedicated to the prehistoric creatures, and in dino-loving hearts and minds. If you happened to be at Bondi Beach today, Thursday, July 27, you might've also noticed one wandering around — and a seven-foot velociraptor at that.
Yes, a dino roamed around one of Australia's most famous beaches. Yes, obviously it wasn't a real dinosaur, but fans of the Jurassic franchise will be happy to go along with it. And yes, this clever girl did look supremely lifelike. Also yes: life really does find a way.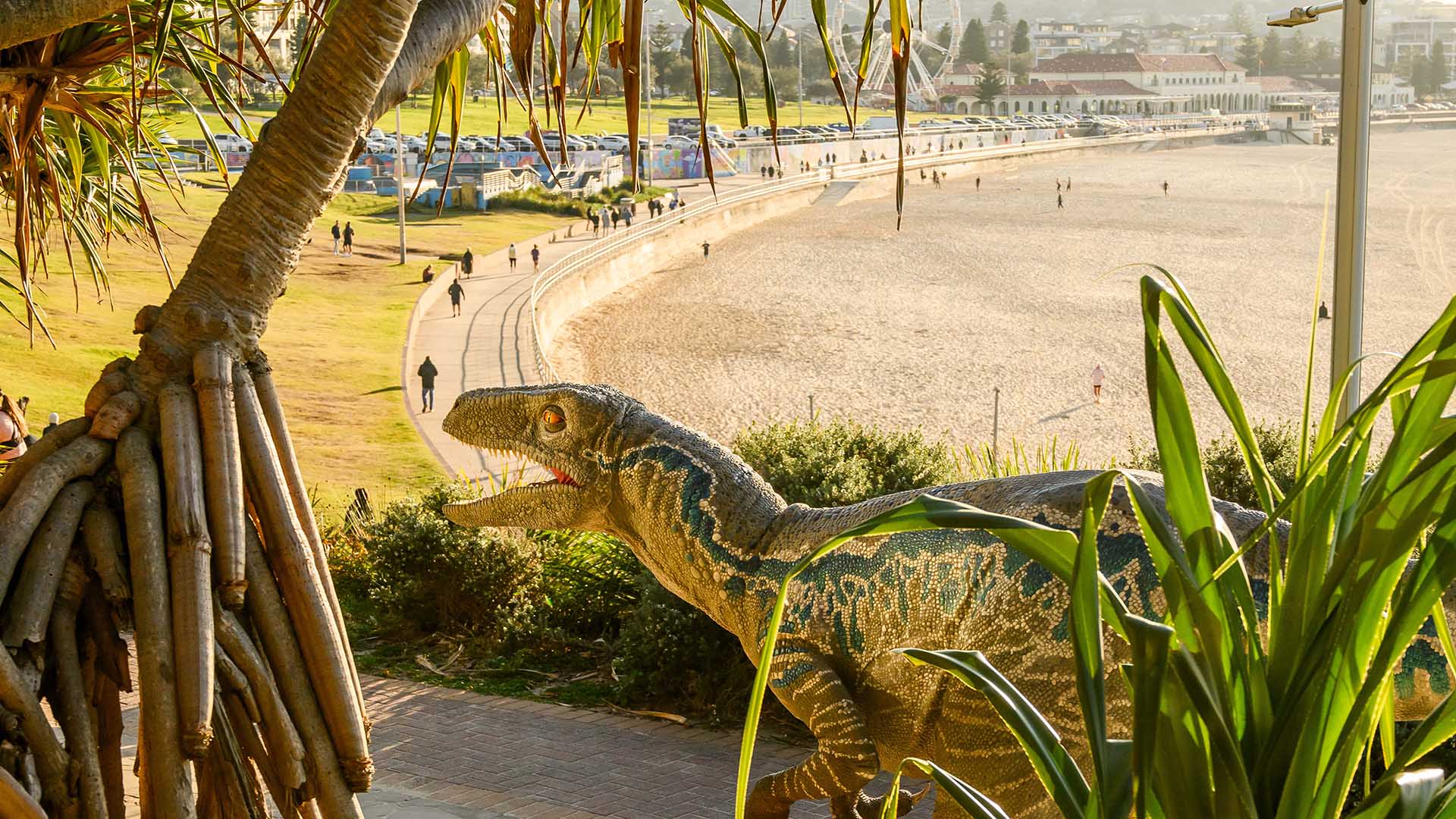 The velociraptor was first spotted at Marks Park, then made its way to the beach's south end. Next, following a stint near Icebergs, it ventured up around Bondi Pavilion. That's where it was captured — or, really, where the promotional stunt for Jurassic World: The Exhibition came to an end.
Letting a realistic-looking dino loose on Bondi was all about letting people know that the Jurassic World showcase that's been touring the world will hit Sydney this spring, and celebrate 30 years since the first Jurassic Park movie rampaged through cinemas in the process. Before now, the exhibition has made its way to London, San Diego, Paris, Madrid, Seoul, Shanghai, Toronto and more, complete with life-sized and lifelike versions of the movie franchise's animals.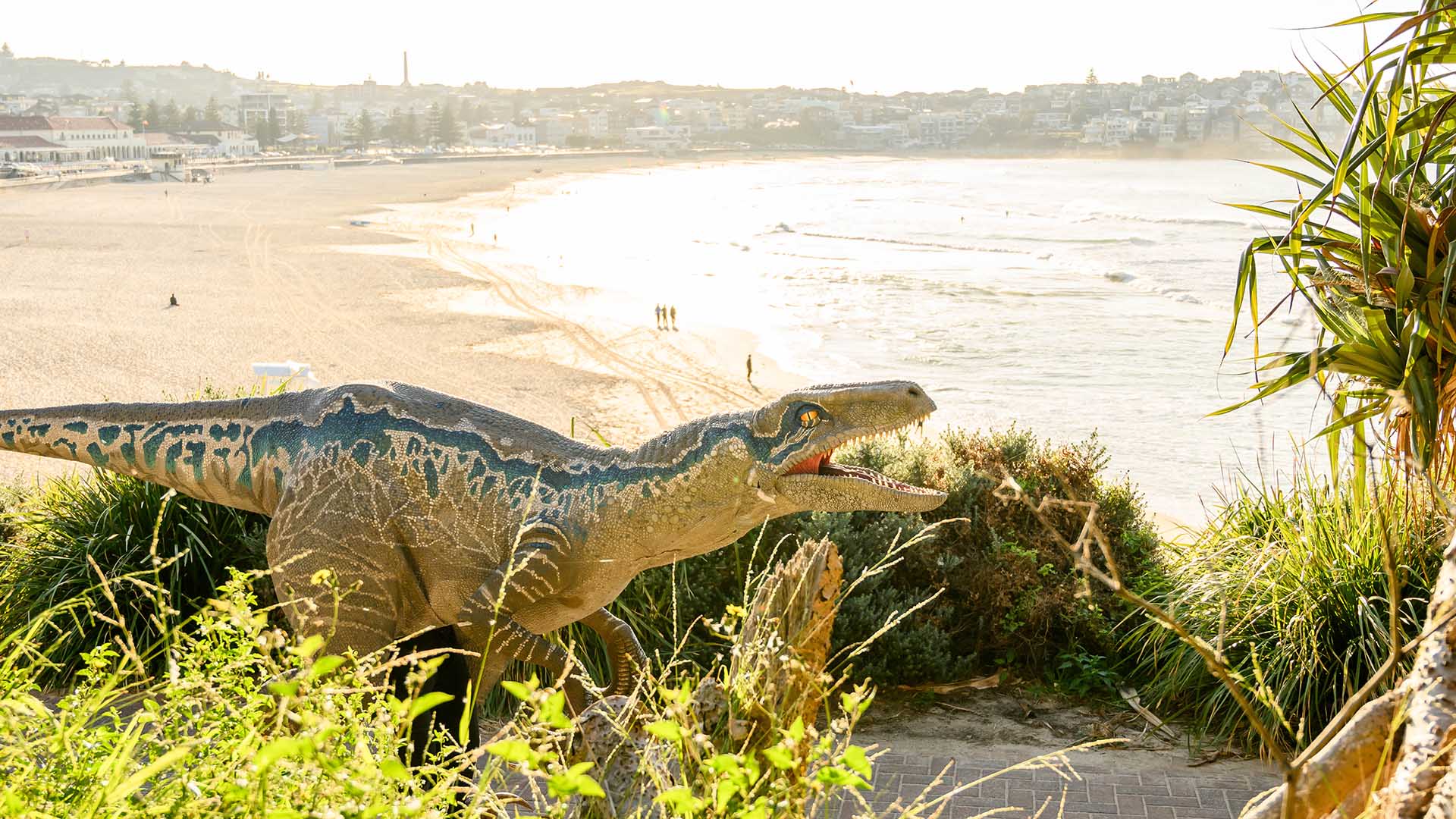 What do Bondi Beach and Isla Nublar have in common? Dinosaurs now, although Bondi didn't score its own version of the famous Jurassic Park and Jurassic World gates. That entryway will be on show at the exhibition, however, when it arrives at the 3000-square-metre SuperLuna Pavilion at Sydney Showground in Sydney Olympic Park from Friday, September 22.
Tickets are now on sale for Jurassic World: The Exhibition, which is another reason for the promo stunt. Sadly, there were no sightings of Sam Neill, Laura Dern or Jeff Goldblum at Bondi today — just the raptor.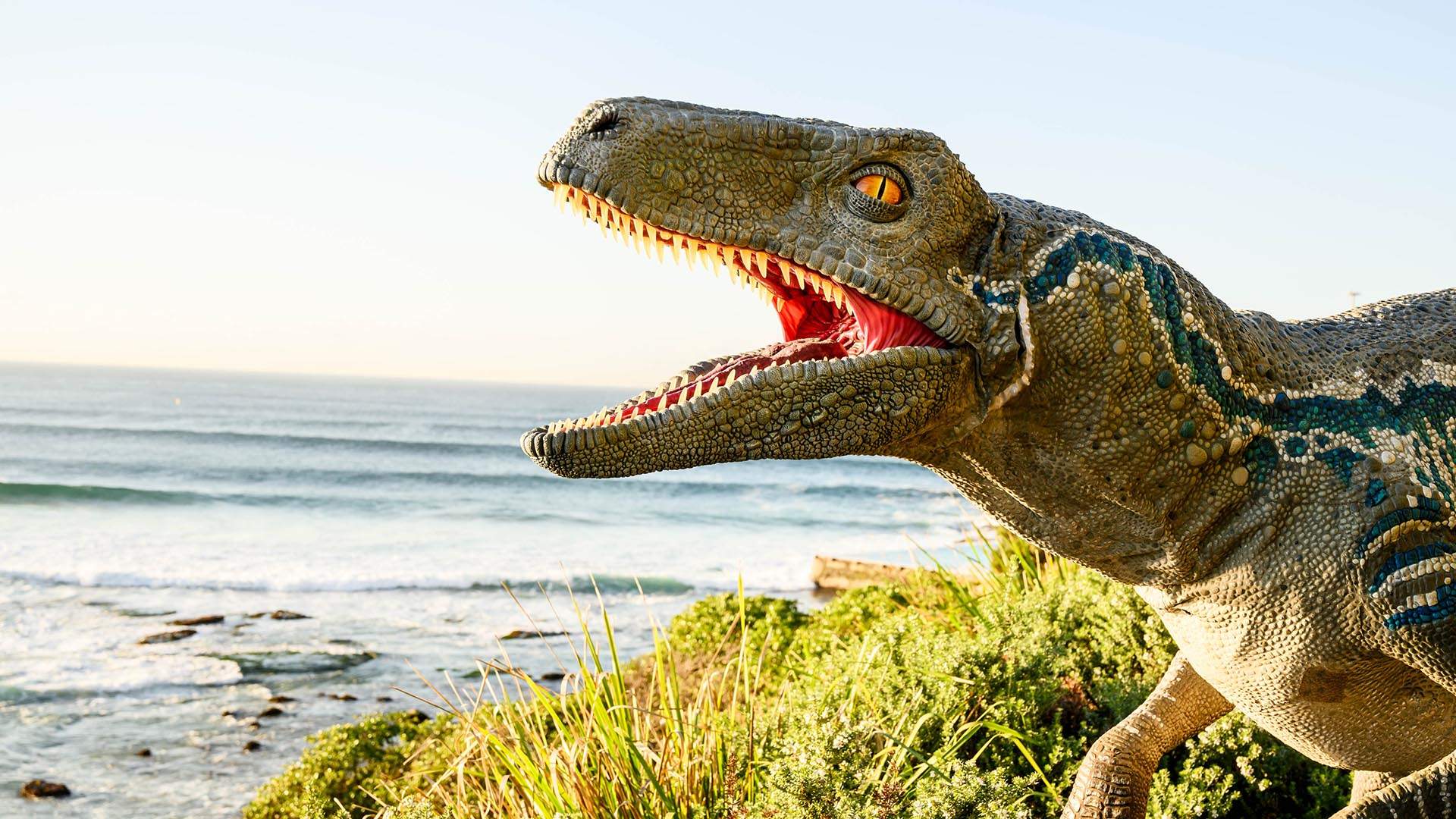 Add an ancient critter to the list of attention-grabbing Bondi pop-ups in the past year, including a Stranger Things rift, a giant rainbow sand sculpture in the countdown to Sydney WorldPride and a mass installation for photographer Spencer Tunick, which briefly turned the sandy stretch into a nude beach.
It's been a big few years for pop culture-themed pop-ups in Australia, too, including Borat, Nicole Kidman, Homer Simpson and the creepy Red Light, Green Light doll from Squid Game also making an appearance in Sydney. Homer Simpson's huge head made its way to Queensland, too, while Melbourne has scored an Everything Everywhere All At Once-style multidimensional laundromat and a massive Timothée Chalamet mural to promote Dune.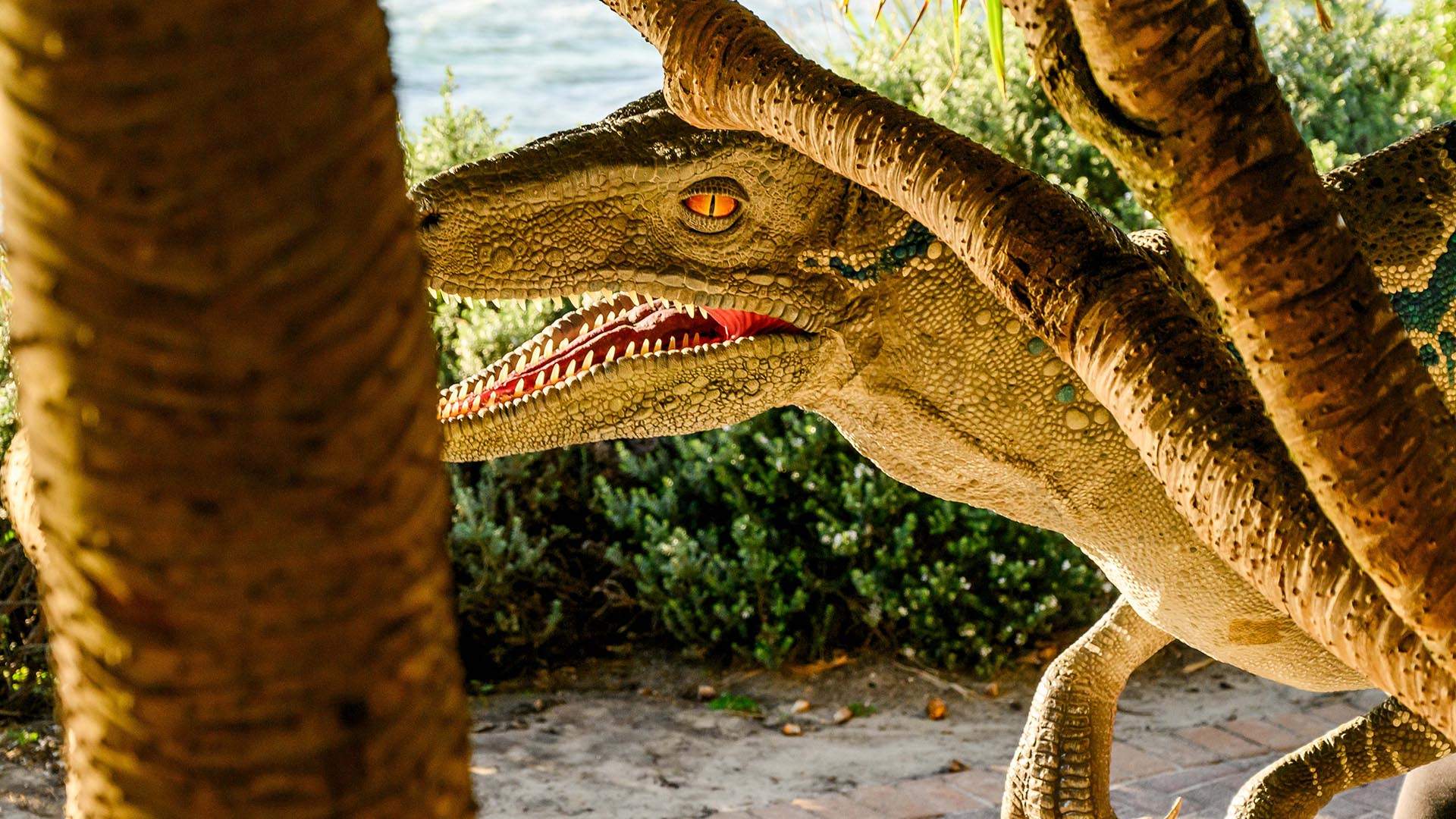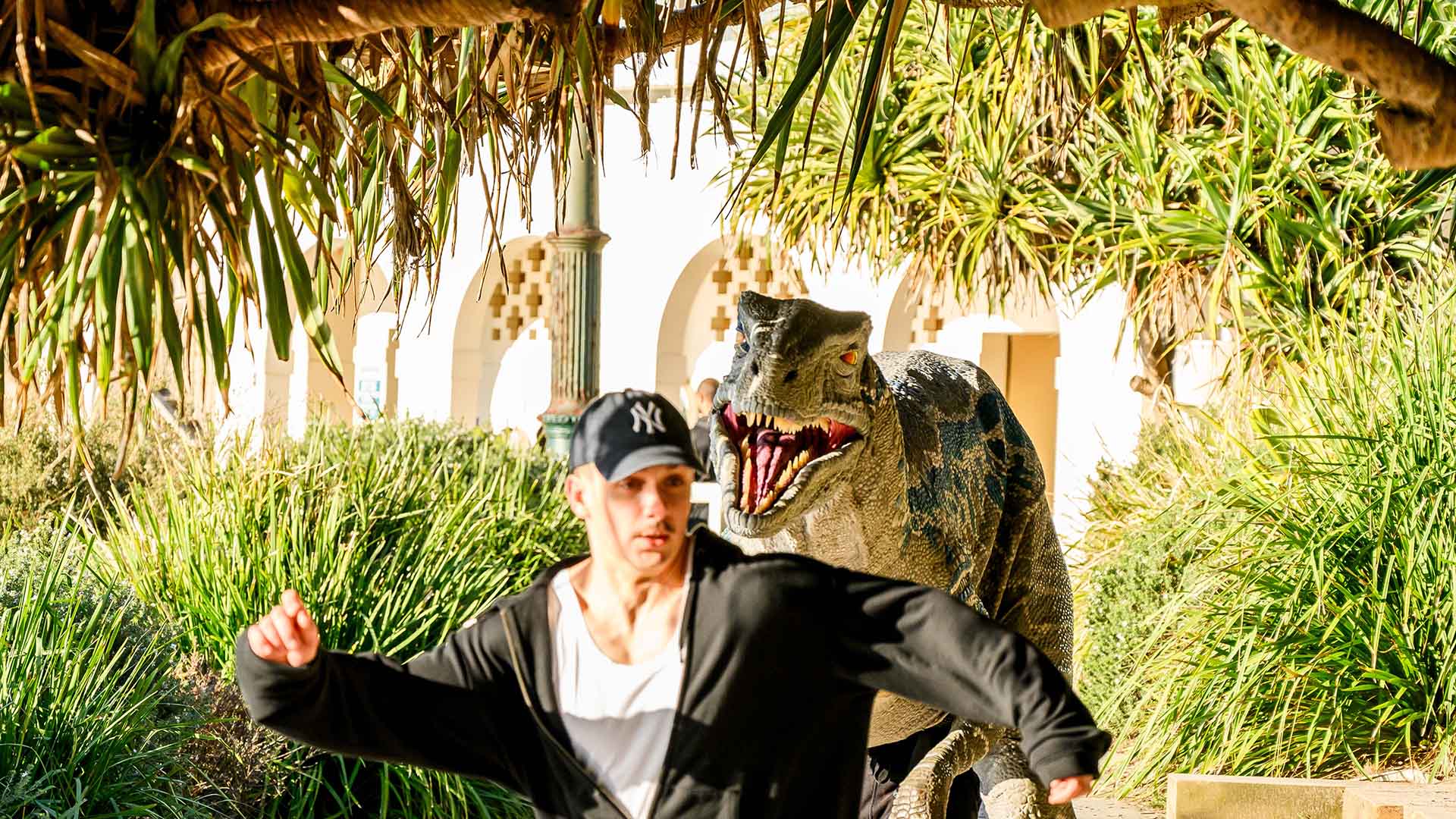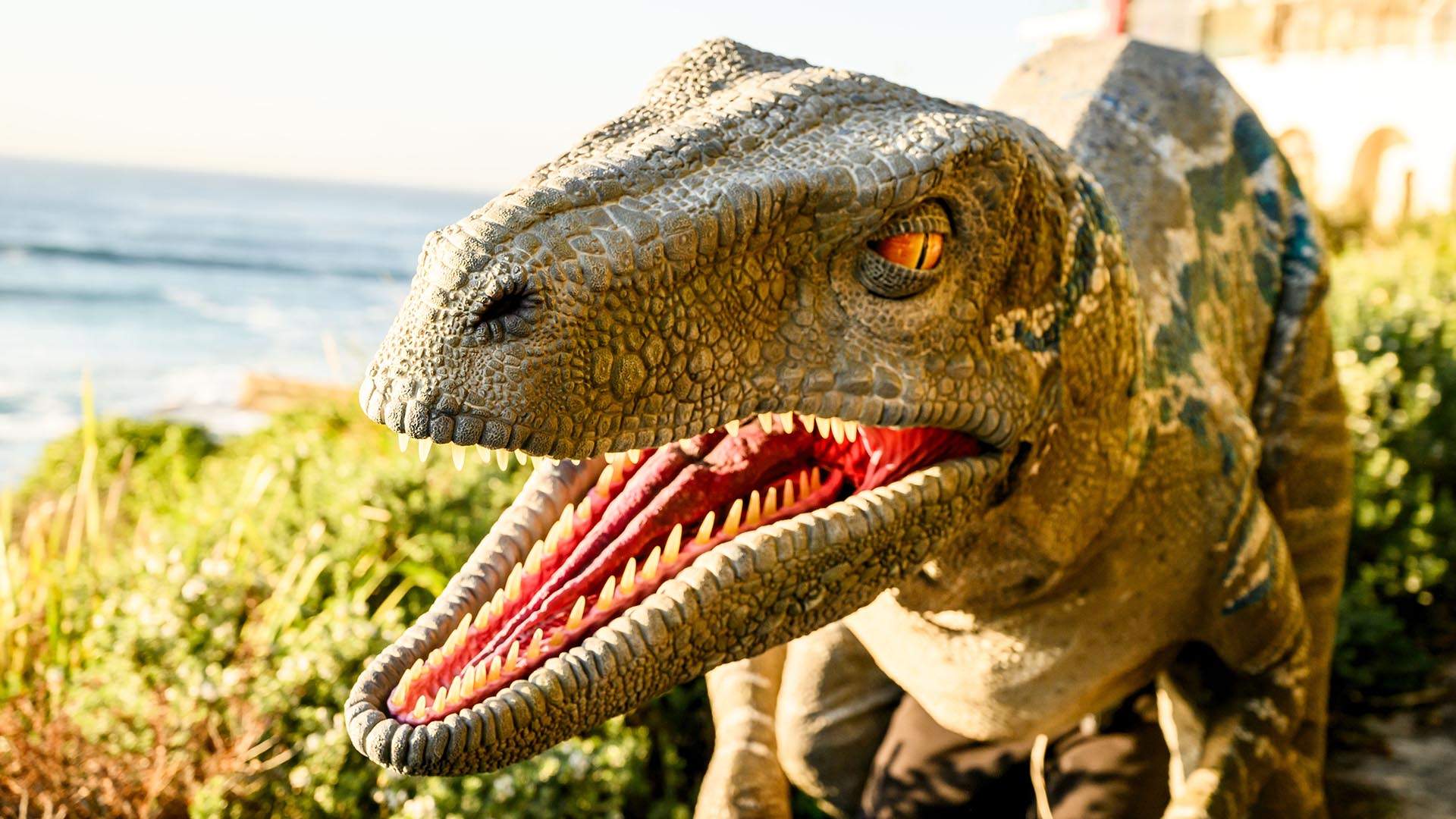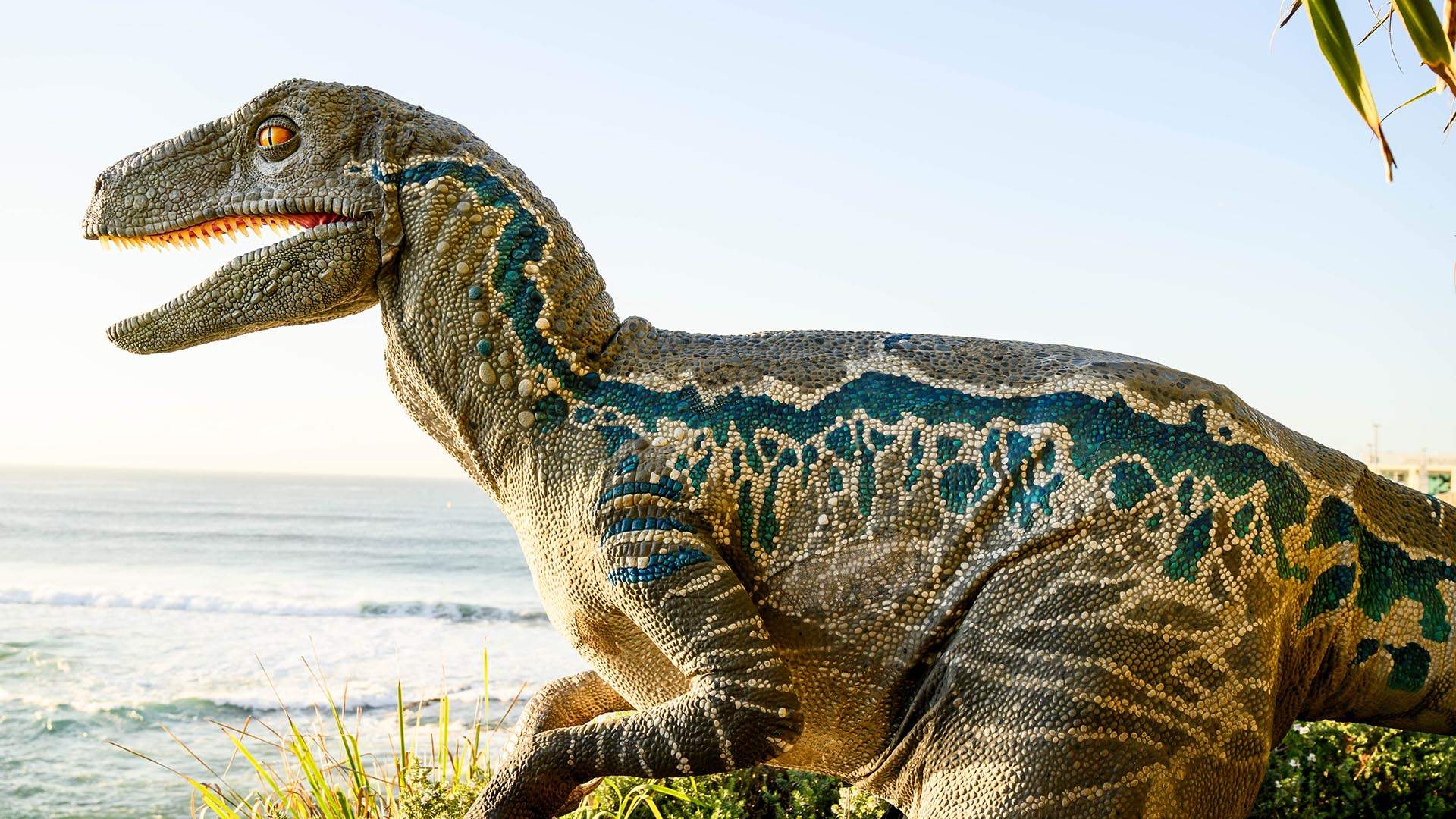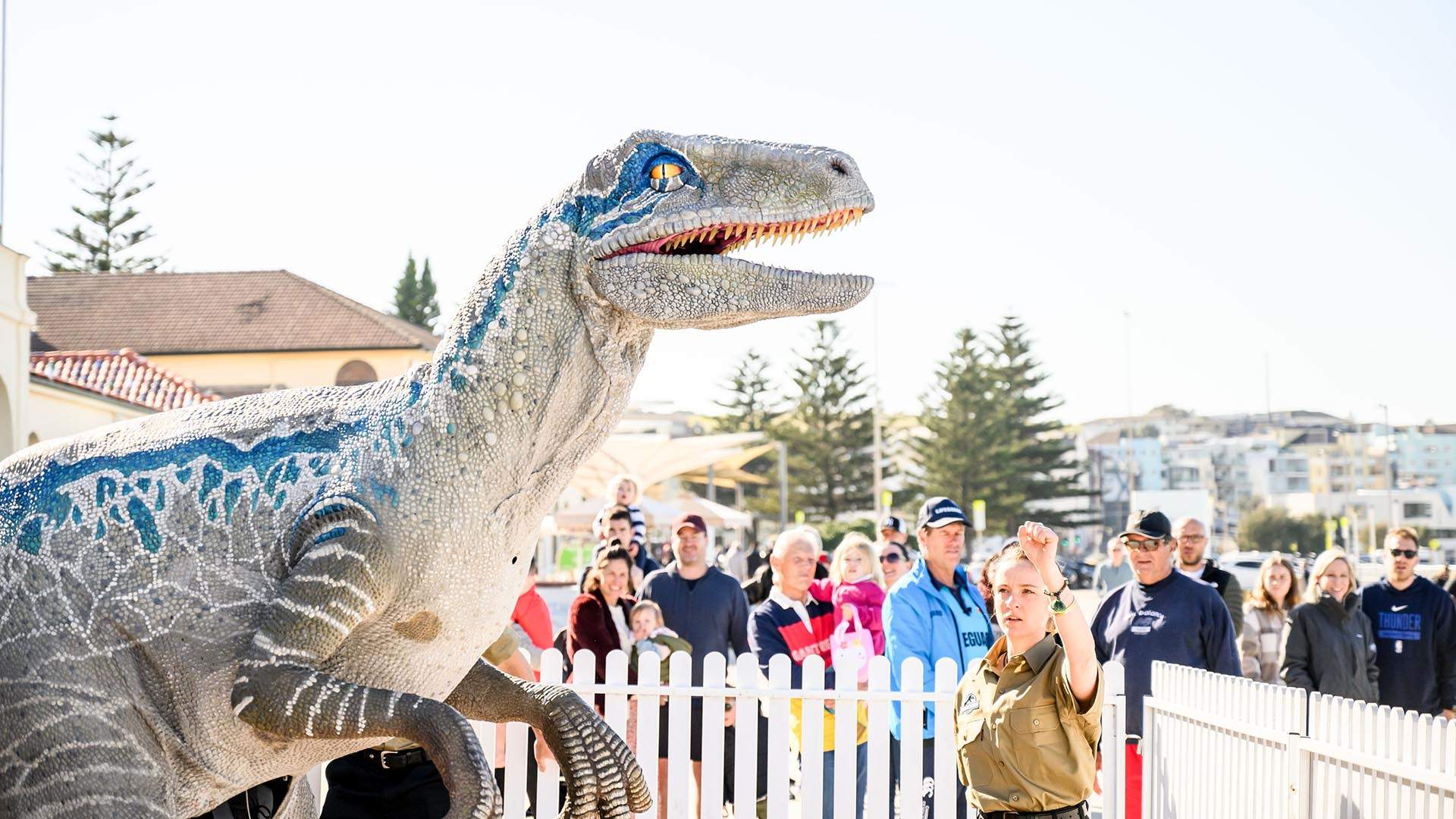 Jurassic World: The Exhibition will display at SuperLuna Pavilion, Sydney Showground, Sydney Olympic Park from Friday, September 22 — head to the exhibition's website for tickets. 
Concrete Playground Trips
Book unique getaways and adventures dreamed up by our editors