ARTS & ENTERTAINMENT
The Inner West's Oxford Tavern Can Now Have Live Music and DJs Until 3am
It's another big win for Sydney's live music scene.
While Petersham stalwart The Oxford Tavern has long been able to pour pints for patrons till 3am, it hasn't, until now, been able to play live music after 11.30pm. In fact, a condition on its liquor licence prohibited it from having any form of entertainment after the time (which wouldn't have boded well back in the venue's strip club days). Thankfully, that has all changed, with the Tavern just receiving the go-ahead to have live music and DJs until 3am.
It's a big win for the live music industry. And the second win in as many weeks, with Chippendale favourite Freda's just last week having its licence extended till 4am.
While Newtown isn't in the lockout zone, its bars have still been impacted by the State Government's strict late-night and live music policies. In the four years since the lockout laws were introduced to curb alcohol-fuelled violence, a reported 176 venues across Sydney have closed. A year-long parliamentary inquiry into the state of the city's music and nightlife economy also found that the industry was in "peril" due to the NSW Government's history of neglect, and lack of funding.
The two licence extensions were approved by the Liquor & Gaming NSW — which comes under State Government jurisdiction — so, hopefully, we're about to see some of this damage (slowly) reversed. Even with pro-lockout law NSW Premier Gladys Berejiklian in government.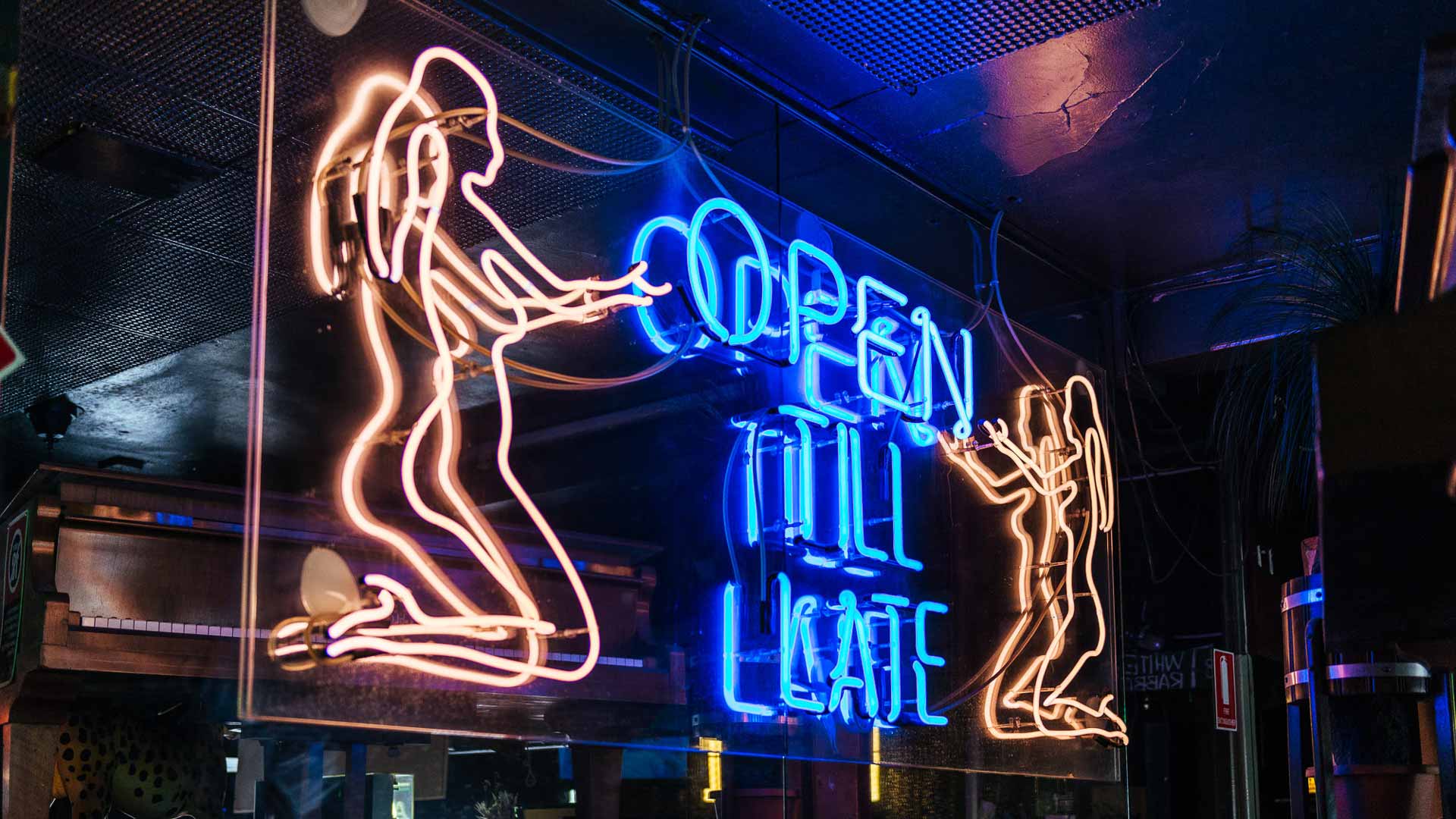 Canterbury Road's Oxford Tavern was once a den of debauchery — with topless barmaids, strippers and very cheap booze — but was taken over and given a new life by the Drink 'n' Dine Group (which, when it was still operational, was run by Jaime Wirth, who just re-did The Duke) back in 2013. Then, this January, it was taken over by brothers James and Josh Thorpe — who currently own Darlinghurst beer pub The Taphouse and, more recently, its sour ale and natural wine bar Odd Culture. They've filled it with heaps of craft beer, including its own craft beer bottle shop, a leafy courtyard and — now — late-night tunes.
The Oxford Tavern is located at 1 New Canterbury Road, Petersham. Its live music licence has been extended until 3am on Fridays and Saturdays nights, effective immediately. 
Published on May 10, 2019 by Samantha Teague