Are We Having Fun Yet?: The Trailer for 'Party Down' Season Three Gets the Catering Gang Back Together
Adam Scott is serving drinks and slinging hors d'oeuvres again in the cult-classic comedy's big return.
Before he was navigating innies and outies in stunning new 2022 streaming series Severance, and before he was working for the City of Pawnee in Parks and Recreation as well, Adam Scott popped up on our TV screens in another workplace scenario. His uniform: black pants, a crisp white shirt and a pink bow tie. His gig: serving drinks and slinging hors d'oeuvres as cater waiter Henry Pollard in 2009–10 cult-favourite comedy Party Down.
Although its first two seasons only spanned 20 episodes all up, Party Down is one of the very best sitcoms of the 21st century, and proved a must-see right from the get-go. It's the show that Veronica Mars creator Rob Thomas started after that also-beloved 00s series was initially cancelled, and came about in a collaboration with writer/producer John Enbom and producer Dan Etheridge — two other former Veronica Mars staff — and none other than Paul Rudd.
And, just like Thomas' detective show, Party Down is also making a comeback. Are we having fun yet indeed.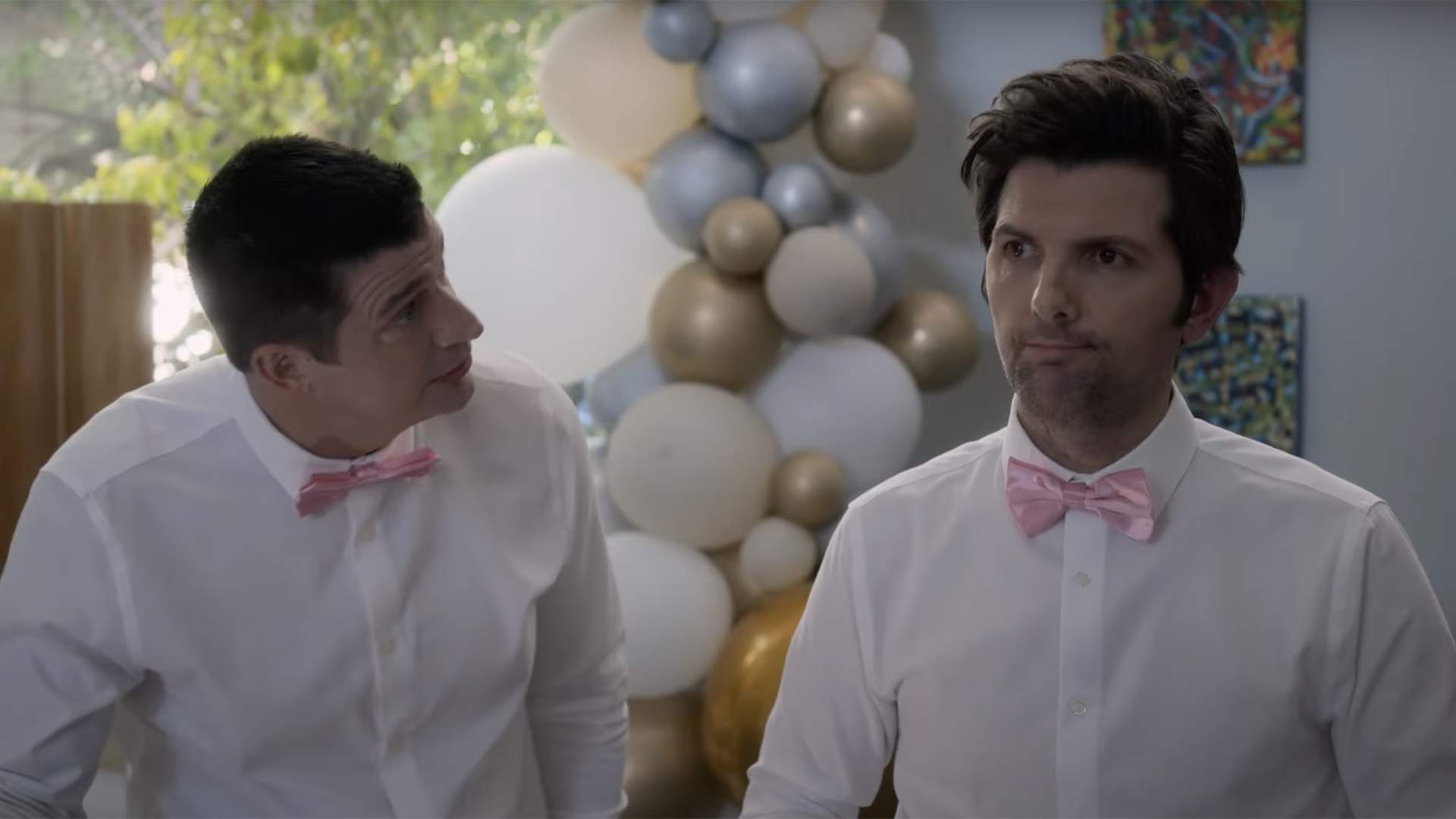 If you're instantly giggling at "are we having fun yet", then you saw Party Down's first two seasons. And, you'll know that Scott uttered that phrase more than once — or had it shouted at him. His character, Henry, was an actor famous for saying that line in a TV commercial. But in-between gigs, and because acting wasn't turning out as he planned, Henry was also working for Party Down's titular catering company.
Scott made the jump over to Party Down after also appearing in Veronica Mars, as did plenty of his co-stars, including Ken Marino (The Other Two) as the catering outfit's oh-so-eager (but always-bumbling) manager, plus Ryan Hansen (A Million Little Things), Martin Starr (Guillermo del Toro's Cabinet of Curiosities) and a pre-Glee Jane Lynch as fellow waiters. Rounding out their gang of unhappy serving staff the first time around: Lizzy Caplan (Fleishman Is in Trouble), Jennifer Coolidge before she was winning awards for The White Lotus and Scott's Parks and Recreation co-star Megan Mullally.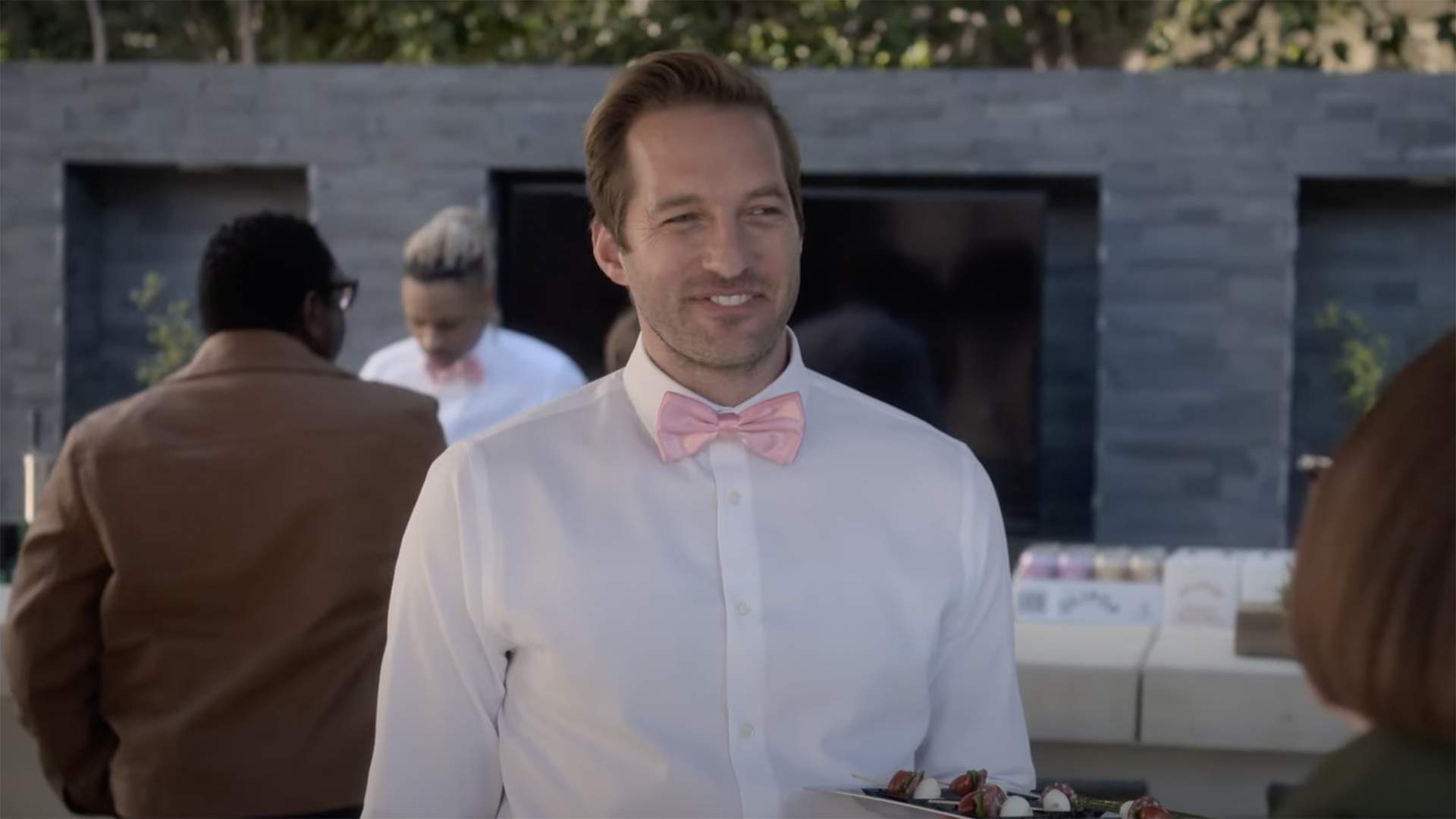 Party Down's long-awaited six-episode third season will start streaming via Stan in Australia from Friday, February 24, and sees most of the cast return — including Scott, Marino, Hansen, Starr, Lynch and Mullally. Caplan had scheduling issues making the also-excellent Fleishman Is in Trouble; however, Jennifer Garner (The Adam Project), Tyrel Jackson Williams (Brockmire) and Zoë Chao (The Afterparty) join the cast instead, plus James Marsden (Dead to Me) in a recurring part.
Story-wise, this new 13-years-later go-around sees Marino's Ron Donald still running the Party Down team despite his past big dreams. And, as the trailer makes plain, plenty of other familiar faces are back in the bow ties as well, catering party after party.  Hilarity ensues again in this sneak peek, because of course it does.
Check out the trailer for Party Down season three below:
Party Down's third season will start streaming via Stan from Friday, February 24.
Introducing Concrete Playground Trips
Book unique getaways and adventures dreamed up by our editors