Seven Weekend Activities to Try If You Want to Shake Up Your Usual Routine
Stuck doing the same old? Add some flavour to your schedule with these fun activity swaps.
in partnership with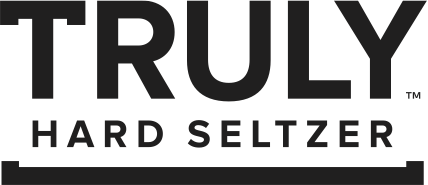 Despite living in cities teeming with exciting events and activities all around us, it seems way too easy to fall into the same old routines when another weekend rolls around. We are, after all, creatures of habit.
Given this, we've teamed up with Truly Hard Seltzer to bring you seven weekend activities to try if you're looking to add a little extra flavour to your weekend. Don't worry, we'll never suggest switching up your always-necessary morning coffee.

INSTEAD OF SEEING A MOVIE, JOIN A DANCE CLASS
Going to the flicks is generally a guaranteed good time — even if the movie isn't great, there are always snacks. Given all the streaming we've been doing over the past two years, why not step away from the screen when you've got some downtime and hit up with a dance class to get your blood flowing? Who knows, you might just unlock a hidden passion and discover you're a natural at the cha-cha.
There are plenty of places that offer casual classes in a range of styles and for all experience levels. In Sydney, you could live out your childhood ballerina or Broadway fantasies at Sydney Dance Company; give Bollywood dancing a go via Class Bento; or learn to salsa or cha chat with Move Dance Studios. In Melbourne, give afrobeats a go with The Space; go retro with a jazz class at Dance Factory; or throw on the tap shoes for a class at Dance World.


INSTEAD OF A COASTAL WALK, PLAY A GAME OF BEACH VOLLEYBALL OR TAKE YOURSELF TRAIL RUNNING
Instead of embarking on your usual oceanside stroll this weekend, try something a little more active by running along a coastal trail. That way you can still get in some of the refreshing ocean air while getting the heart pumping and and your body primed for a post-workout lunch by the sea.
In Sydney, try taking on the scenic Bondi to Coogee run or heading inland to do a loop of the Narrabeen Lagoon. In Melbourne, the popular Bay Trail is your best bet, especially when you add in a pit stop at the St Kilda Sea Baths, while inland tracks can be found along both the Yarra and Maribyrnong rivers.
If it's a group activity you're after, add some friendly competition to the mix with a game of beach volleyball. In Sydney, you can hire a net at Manly or Maroubra, while in Melbourne you and your crew can dig and spike your way to glory on St Kilda or Altona beaches.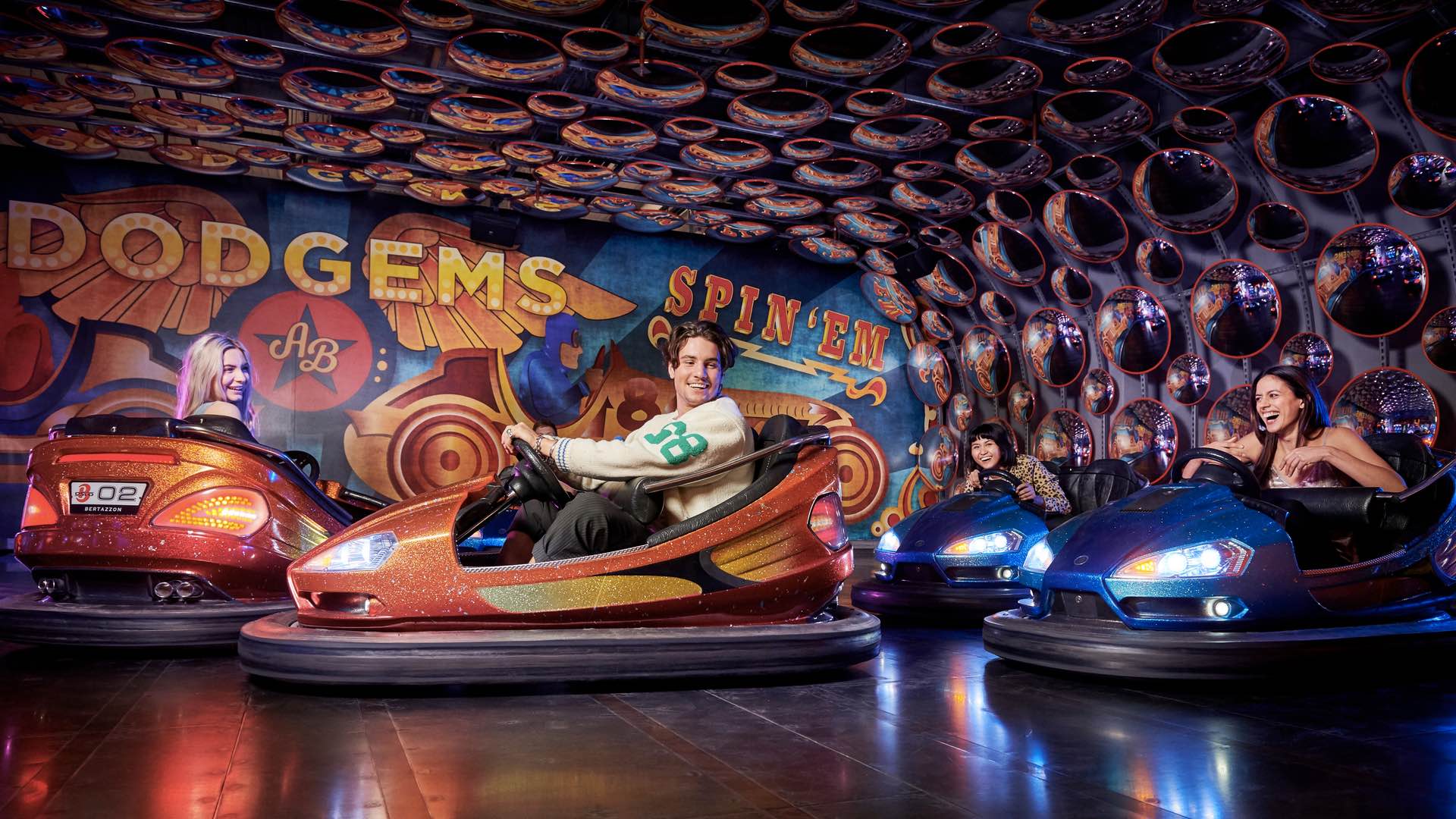 INSTEAD OF WATCHING NETFLIX, HIT UP AN ARCADE
Put down the remote — your streaming queue can wait another day. Instead, head to an arcade to revel in some nostalgia from your younger years and give your brain (and maybe body) a bit of a workout. It's also a great way to get bragging rights over mates — as long as you win, that is — and enjoy some quality snacks and bevs.
Don't know where to start? Archie Brothers hosts adults-only circus and cocktail events once a month in its Melbourne and Sydney locations, while B. Lucky & Son's Entertainment Quarter and Melbourne Central outposts offer some serious prizes — think Google Home speakers, vintage Chanel bags and more.

INSTEAD OF THE GYM, GO BOULDERING
A good sweaty gym session is a weekend staple, but consider another heart-pumping activity like bouldering — the more strategic cousin of rockclimbing — instead. As a super social activity that's all about cheering each other on, it's a great one to do with your mates, too.
Given the sport's increasing popularity, there are plenty of bouldering gyms to check out across Melbourne and Sydney, too. In its Port Melbourne and Marrickville sites, BlocHaus cleans and resets four sectors a week, meaning there's a new wall to tackle on just about every visit. Elsewhere in Victoria, Urban Climb in Collingwood (and coming soon to Blackburn) offers a range of boulder and rope climb experiences, as well as fitness and yoga classes to ensure a well-rounded workout. In Sydney, 9 Degrees has — you guessed it — nine different levels of difficulty to try out at its gyms in Waterloo, Lane Cove, Alexandria and Parramatta.


INSTEAD OF DOOM SCROLLING, DISCONNECT IN A FLOAT TANK
Unfortunately, falling into a doom scrolling cycle is far too easy to do in the modern day. So, if you want to zone out but avoid the traps of TikTok and Insta, turn your phone off for a few hours and head to a flotation tank instead. Chill out in the saltwater, take a break from the real world and enjoy a bout of meditation while relieving some stress.
Sydneysiders looking for some time away from the screen can head to Brookvale or Darlinghurst's Sydney Float Centre, which boasts state-of-the-art zero-gravity tanks, or even book into a private floatation room at City Cave, which has locations spanning from Mona Vale to Minchinbury to Campbelltown. For Melburnians, Northcote's Gravity Float and Wellness offers a range of holistic therapies ranging from flotation tanks to multi-day retreats, while the well-appointed Resthouse Float Centre in Hampton East and Water Temple Flotation in Armadale offer flotation memberships for those looking for regular offline time.

INSTEAD OF THE PUB, HEAD TO AN OUT-OF-TOWN CELLAR DOOR
Want to get a little fancy this weekend? Press pause on the pub plans (your parma can wait until Wednesday night) and venture a little further to an out-of-town cellar door. Both Sydney and Melbourne are within easy reach of a number of world-class wine countries, so the only question you'll have is where to begin. We've done the research for you though with these excellent cellar doors that are worth the day trip from both Sydney and Melbourne. Before you know it, you could be sipping a preservative-free drop at Hungerford Hill in Pokolbin, or enjoying a degustation at Pt Leo Estate's illustrious fine diner Laura in the Mornington Peninsula.


INSTEAD OF ORDERING TAKEAWAY, JOIN A COOKING CLASS
After a long work week, it can be pretty tempting to outsource the weekend cooking for a bit of a splurge. This time, get on the tools (tongs) yourself by joining a cooking class, where you can learn some new tricks that you can impress your mates and fam with.
Class Bento offers nationwide cooking classes for master chefs and disaster chefs alike, with workshops ranging from sushi-making to cake-decorating. Elsewhere, Sydney Cooking School offers a year-round calendar of classes and state-of-the-art equipment from its Neutral Bay headquarters, while in Melbourne, Moonee Ponds' Gourmet Kitchen offers weekend classes perfect for home cooks looking to add a new dish or two to their repertoire.

Add extra flavour to your weekend with Truly Hard Seltzer, available at local bottle shops now in watermelon and kiwi or lime flavours. For more info, check out the website. 
Top image: Archie Brothers, Zennieshia Butts